I'm a little lot obsessed with plants. So any spare change I have goes to a new plant. It's also something that I use when I get the why do all my friends have a baby and I don't blues.
With it being February it's not like I can go to the local green house and pick up some beautiful plants but a plant that I have found in a couple different places, even in the winter, are the succulents.
Recently, I ventured to Walmart with two dollars in hand and bought the cutest little succulent. He looked like he was having a tough time so I brought him home and nursed him back to health.
I've been noticing these little, and not so little, guys popping up at some weddings lately. And seriously, these brides are smart tarts. My little succulent was $2 and I just did a quick check online and you can get most succulents for $1 a piece. Centerpieces, hairpieces, boutonnieres, place settings, cake embellishments, and just random decor- at a dollar a piece, who wouldn't want to decorate their whole wedding with these beautiful plants. So brides on a budget, think about putting some luscious succulents in your decor.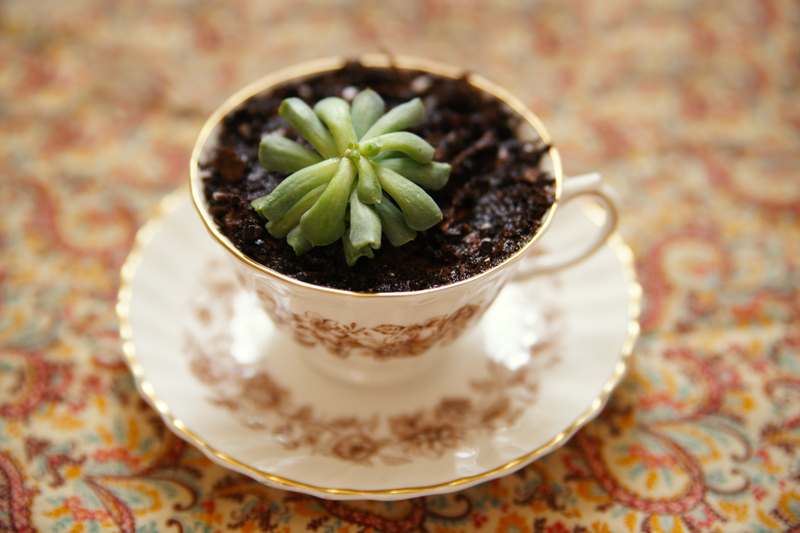 He's going to grow into a big succulent with my loving care. I have massive plans for his life.
Here's a little inspiration for ya…
(Below pictures not by me but I do approve of them and would love to take pictures of stuff like this- wink wink)