You're getting married in Maine! Yay! Maine is a gorgeous state where you can be on the soft, sand beach and then a quick drive will get you to the mountains. A lot of the couples that get married in Maine have never been to our wonderful state before so this is your little guide to what's going on Down East. Wanting to enjoy some oysters found right in Maine waters with your bridal party a couple nights before the wedding? Coming up to do some final planning and want a killer cocktail at a speakeasy? Planning on hosting a welcome party and want you guests to have a list of fantastic options for late night bites and drinks afterwards? We have all that here plus much more for when you're getting married in Maine!

Places to Stay when getting Married in Maine
A cute boutique hotel that is nestled in the heart of Portland in what we call The Old Port. Close to a million restaurants and little shops, you're in the perfect location if you want to get a feel for Portland. A rooftop view of The Old Port makes it even that more amazing. Grab coffee in the morning at the coffee shop in the lobby, write your fiance' a sweet note on an actual typewriter, and then hop over to the restaurant Union that is right off the lobby for a quick bite- their homemade in Maine English Muffins are the best!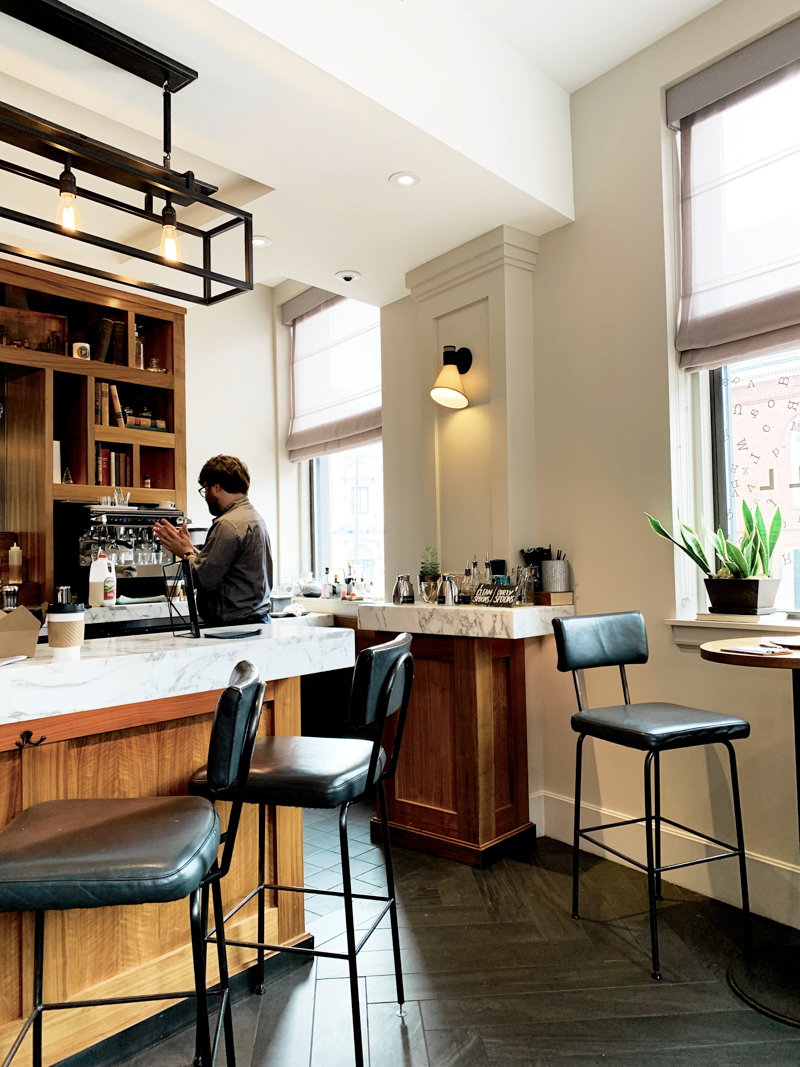 Outside of Portland, a little closer to Boston, in Cape Neddick is this giant hotel called The Cliff House. The hotel was recently redone and can hold quite a few guests but my favorite part of it is the location. It is set on a cliff, obviously, that gives you the greatest views of the Atlantic. It's truly one of the prettiest places I've seen in Maine.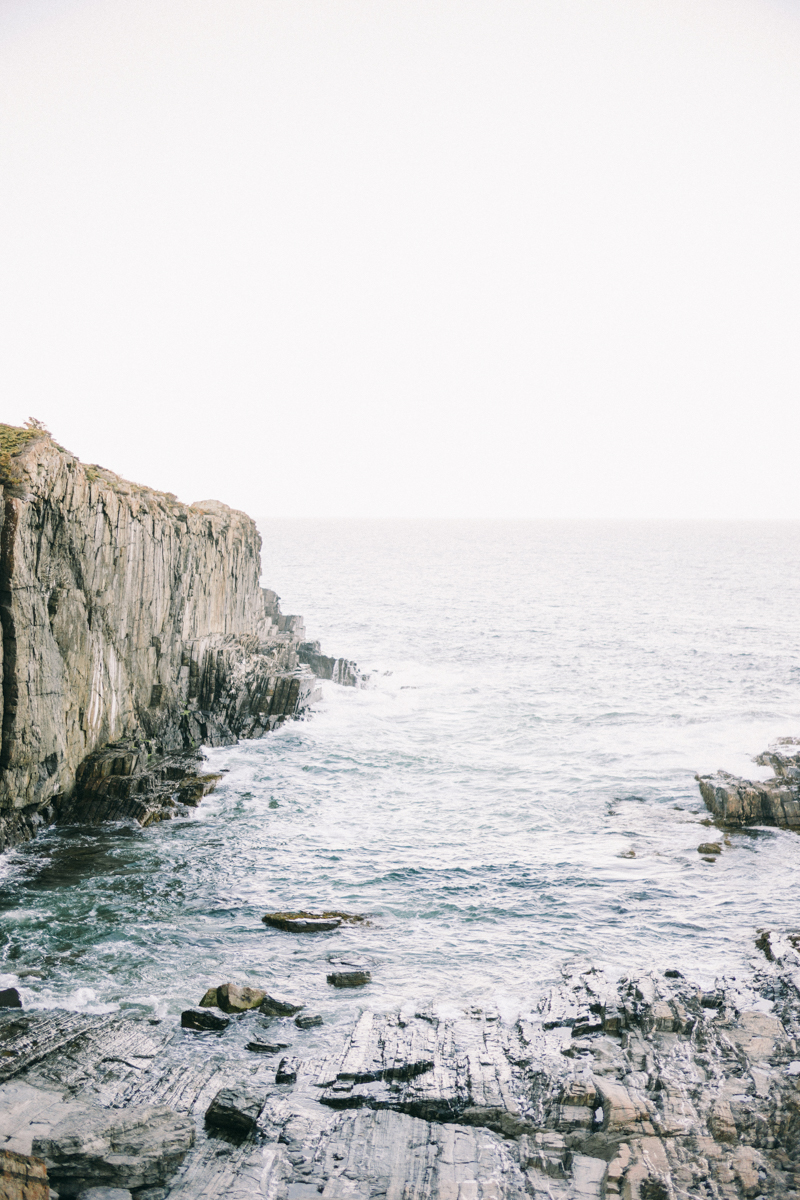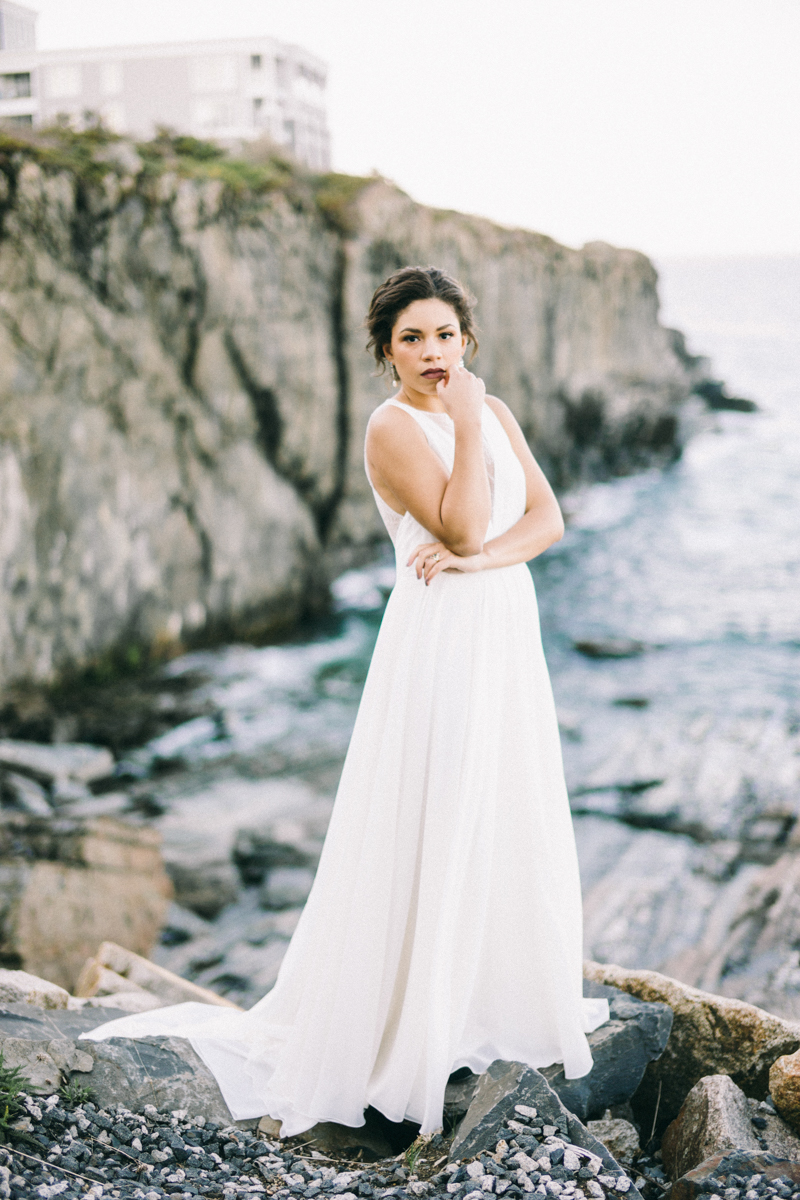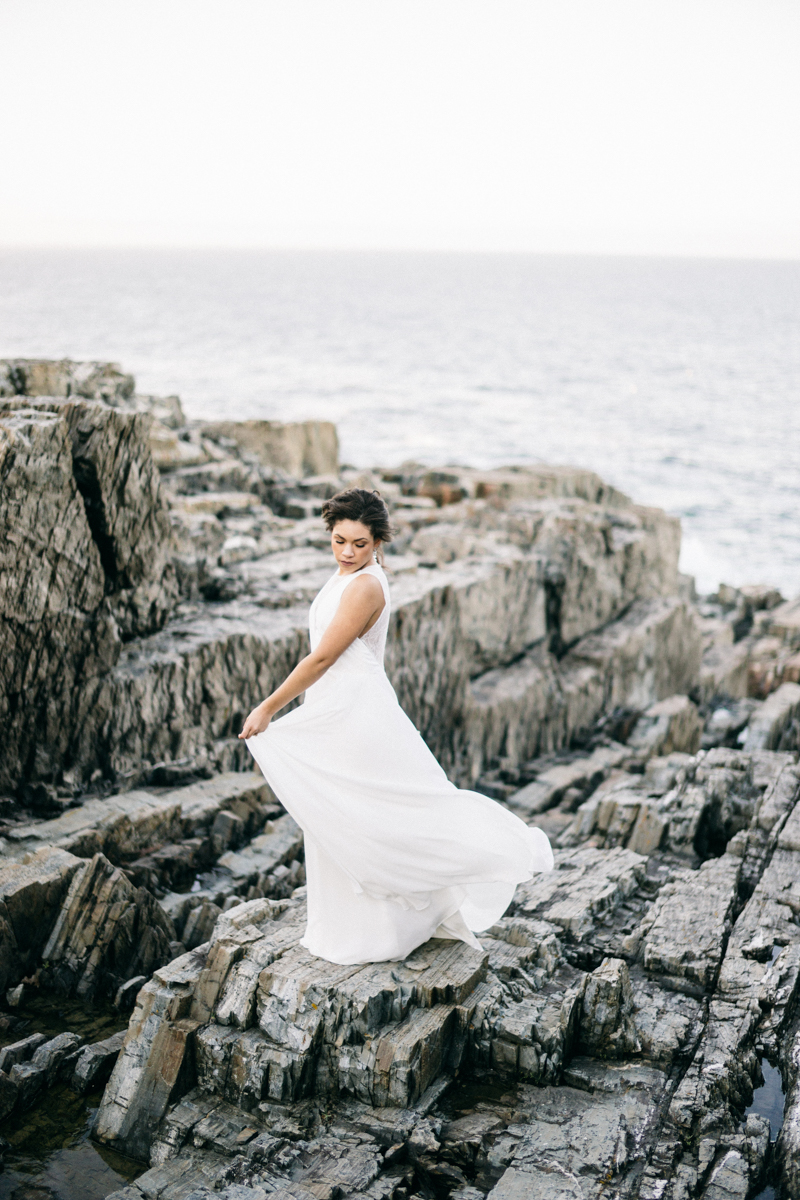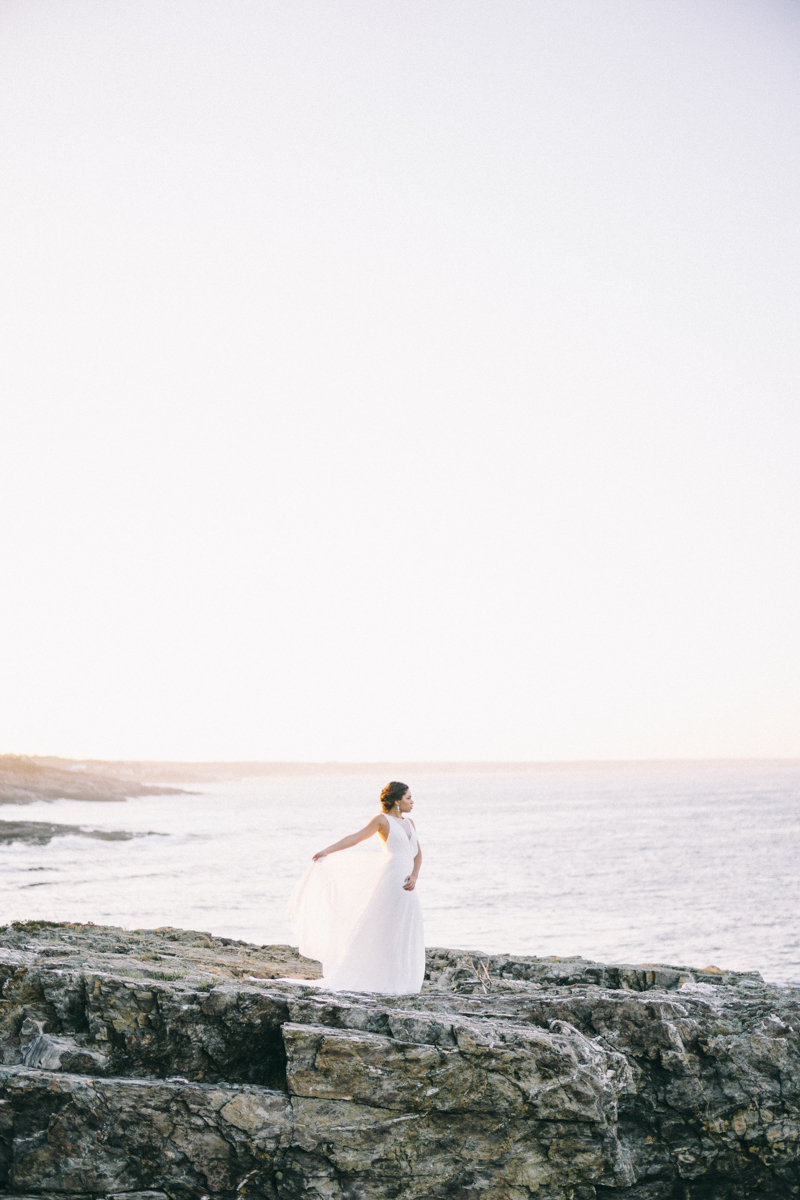 Places to Eat
Portland is known for it's awesome food so really any place you go is going to be killer but here are a few that I've tried and tested and have proven to be delish! But beware, the wait for any restaurant here in Maine on the weekends are usually pretty intense so call and get a reservation to make sure you're not waiting 45 minutes for a table.
Thai-
Boda- this is one of the only- maybe even the only- restaurants that's open past midnight so when you get that craving for Drunken Noodles this is your go-to place
Mi Sen- in the Parkside neighborhood and right off Congress so parking is a bear but the food is great!
Japanese-
Pai Men Miyake– One Longfellow Square, this is one of the West End's favorite spots to eat and drink. Take a walk through the West End and see all the beautiful houses.
Italian- 
Piccolo– The best short ribs I've ever had. The staff is knowledgable but the space is small so maybe it is just a spot for you and your fiance to enjoy a nice dinner together during the planning process.
Paciarino- They make their own pasta. *mike drop* And parking is tolerable over on that section of the city. They also have a sister restaurant that is a pizza place just a kiddie corner to them.
Tuscan Table- This one took my husband and I a solid year to go to because of the location…it's by the mall…BUT the design of the space is great and their cocktails are delish. Their bar is a huge oval so you can fit your entire bridal party (and some) there!
Oysters-
Eventide– It's in a great location and you won't miss it with it's bright blue logo and wall. Nestled in between two other killer restaurants Hugo's and The Honey Paw– you can definitely get in some great bites.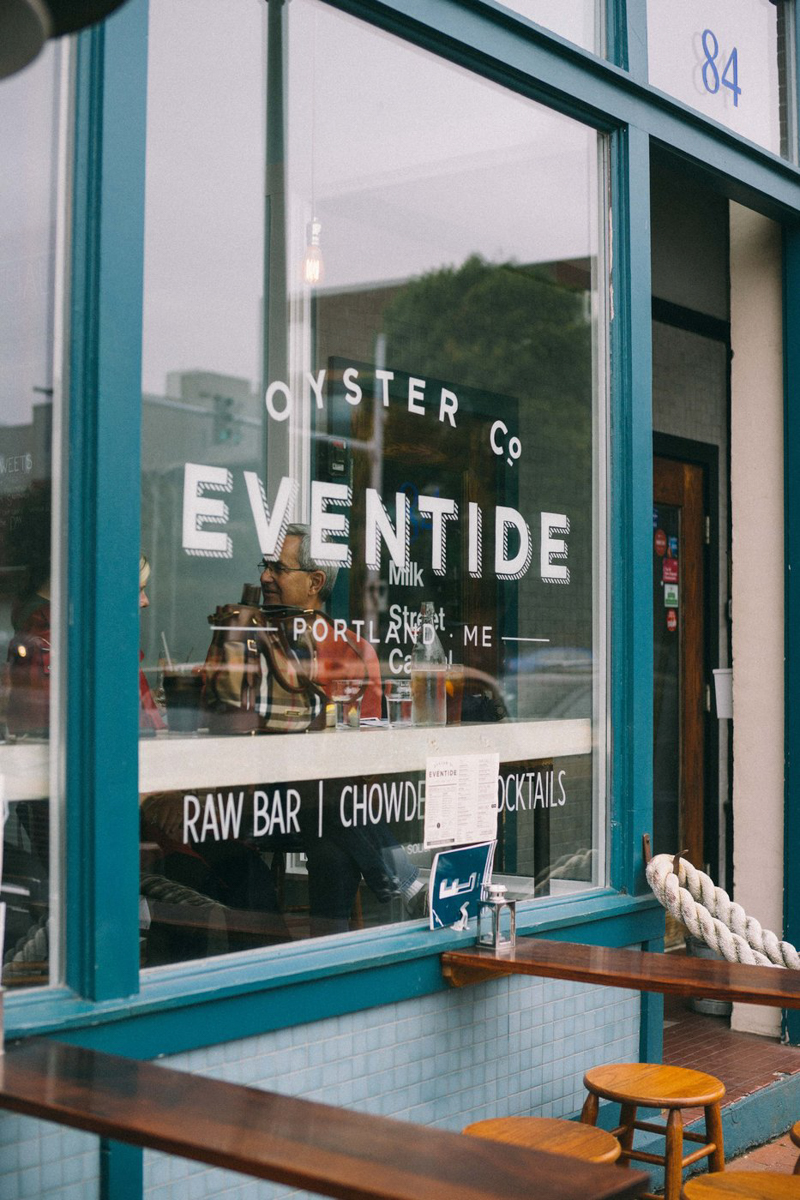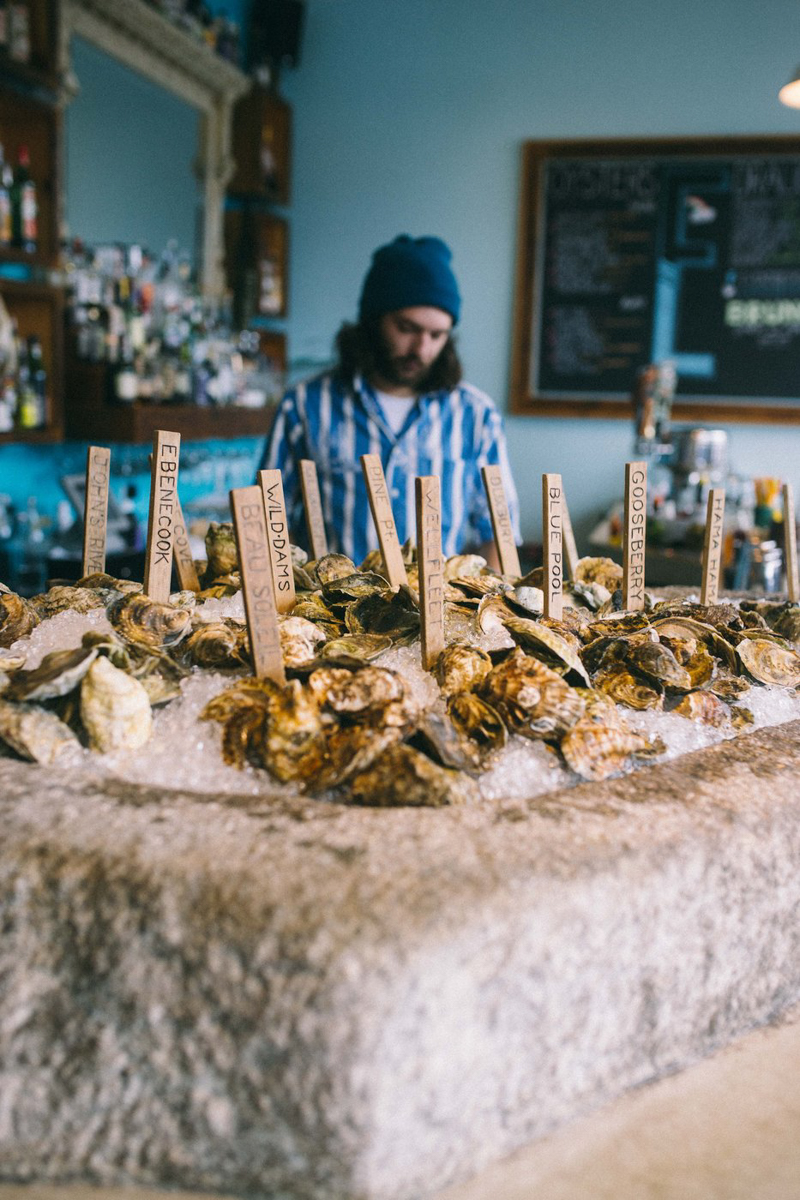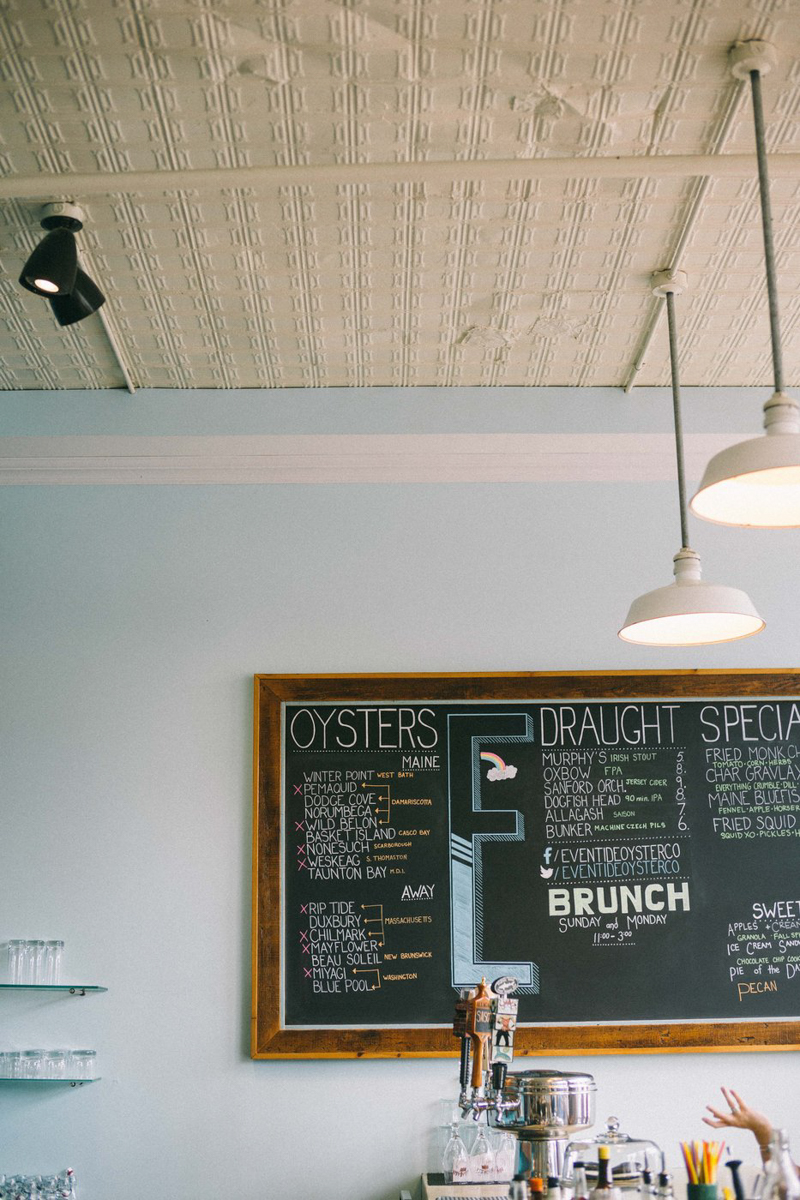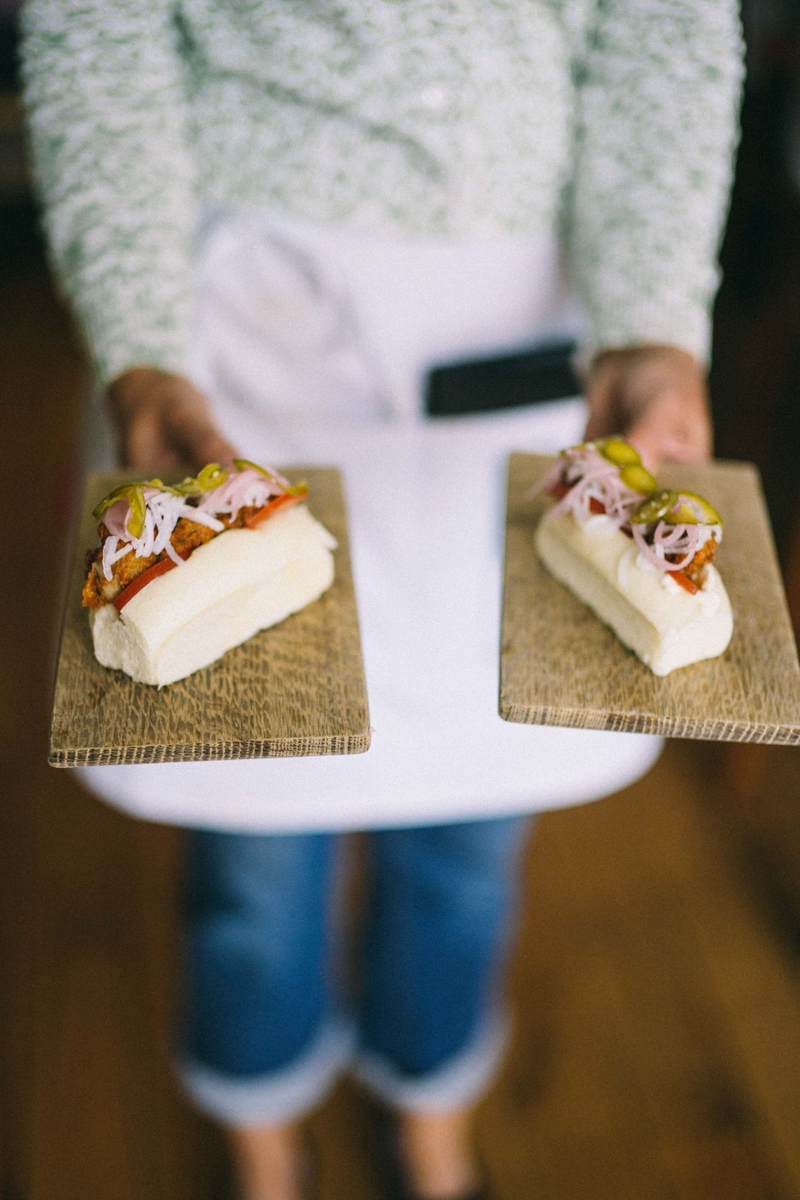 Drinks-
Blythe and Burrows– Portland may not have much but it does have a number of fabulous bars. Blythe and Burrows also has a secret (maybe not so secret to locals) entrance through the alley or you can push a bookcase and enter that way. Don't push the wrong bookcase and end up looking like a fool though!
East Ender– My husband and I were in love with this place and my Old Fashioned was one of the best ones I've ever had.
For the Bachelorette Weekend in Maine
Crown Jewel- You won't get anything like this in Maine… This restaurant is all about the experience. First, you jump aboard a water taxi, ferry, or your own boat and make your way over to Great Diamond Island- a little island just off the coast of Portland. You'll be greeted by pineapples, palm leaves, and flamingos. Crown Jewel is newer to the Portland scene so be one of the first to experience this wonderful place.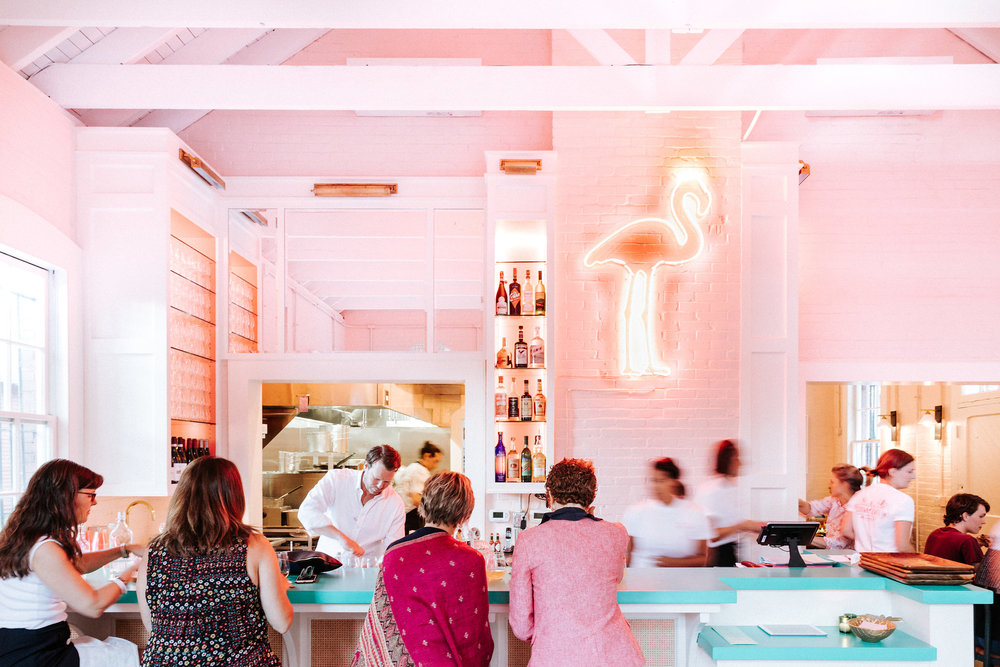 (photo from Crown Jewel's website- photographed by Courtney Elizabeth Media)
Day Trips-
Camden & Rockland is exactly what you think of when you think of Maine. Quaint yet busy in the summer months. Massive antique shops and tiny mom and pop shops. 18 Central Oyster Bar and Grill is a delicious stop when driving around the Camden area- just a hop over to Rockport that also has a beautiful view of the ocean. Hike up Mount Battie to watch the sunset or rise!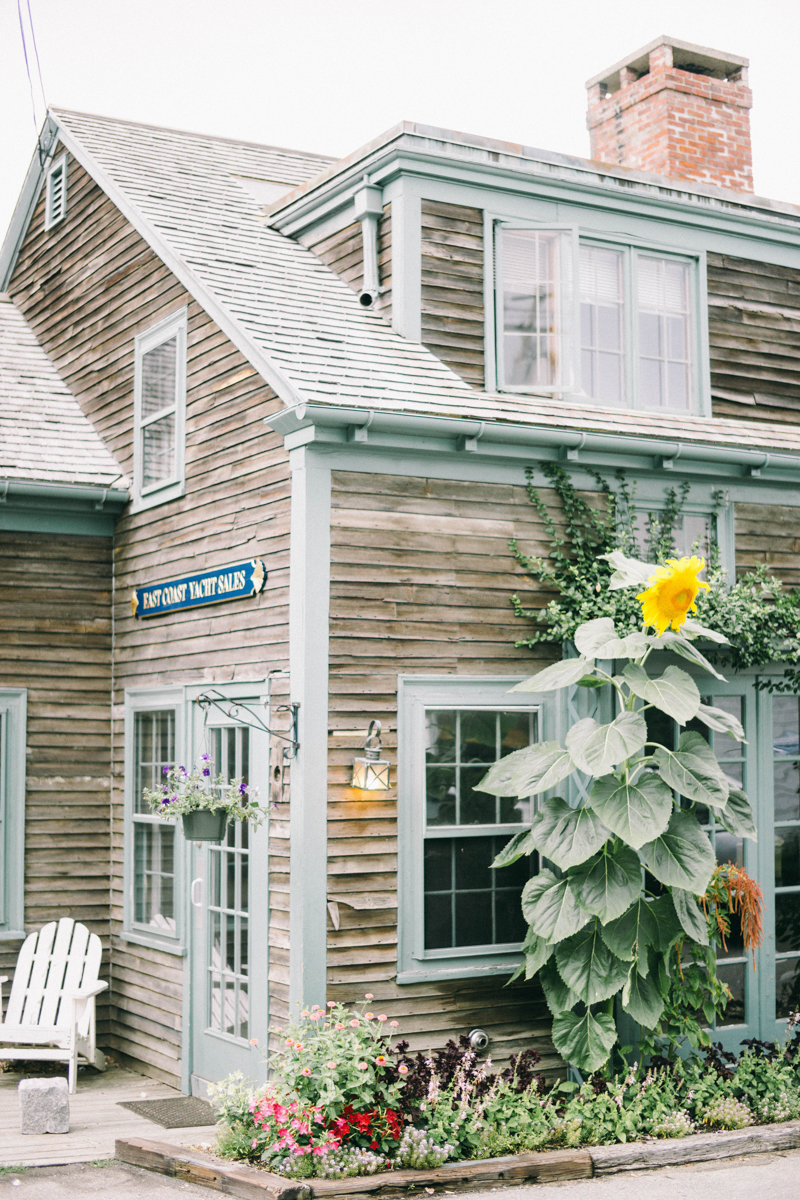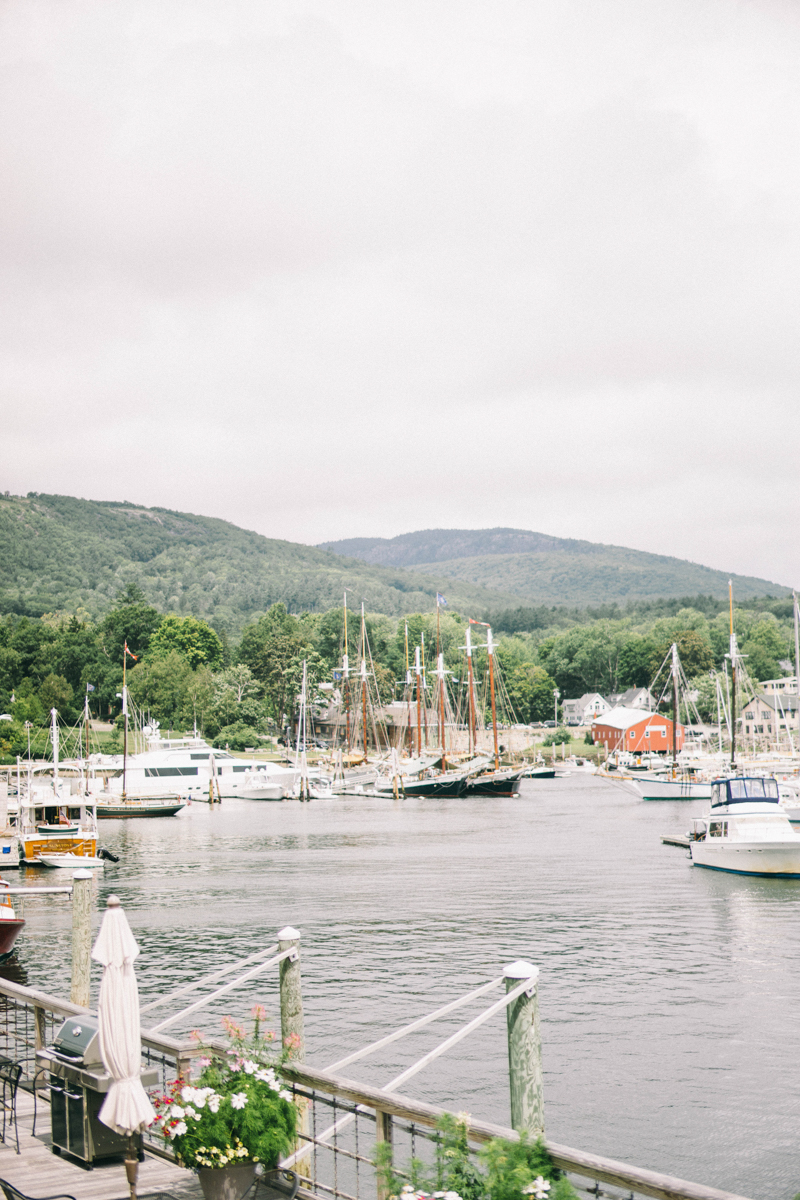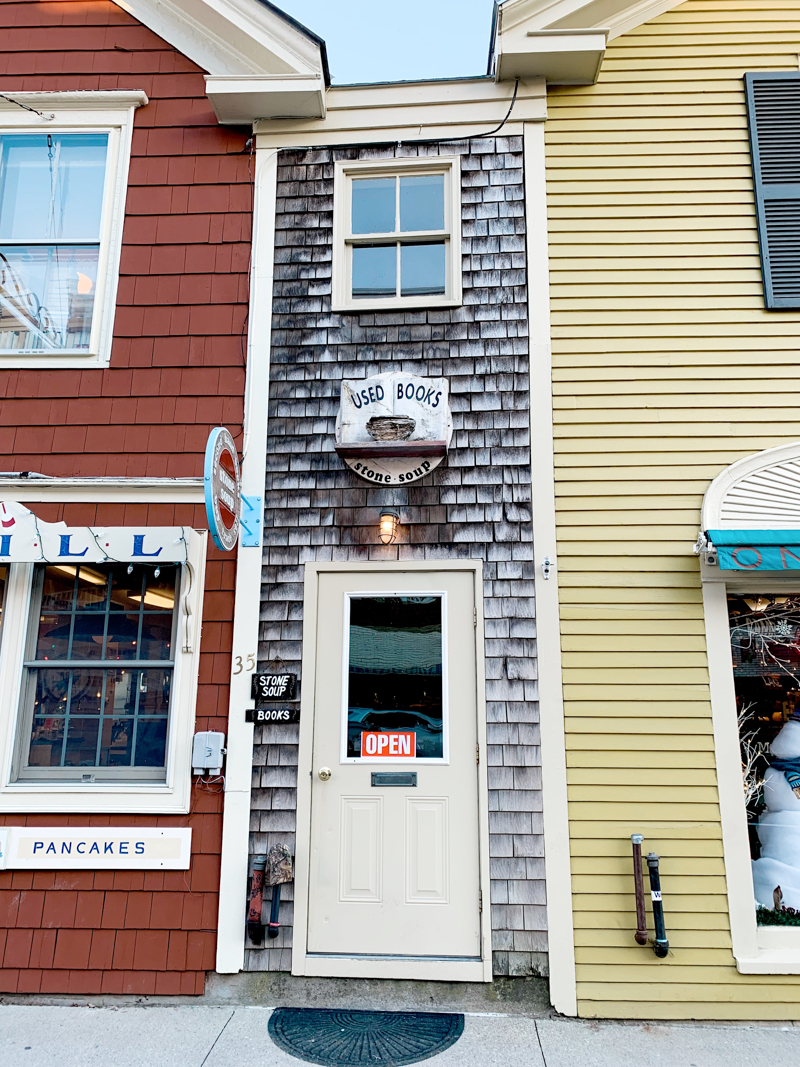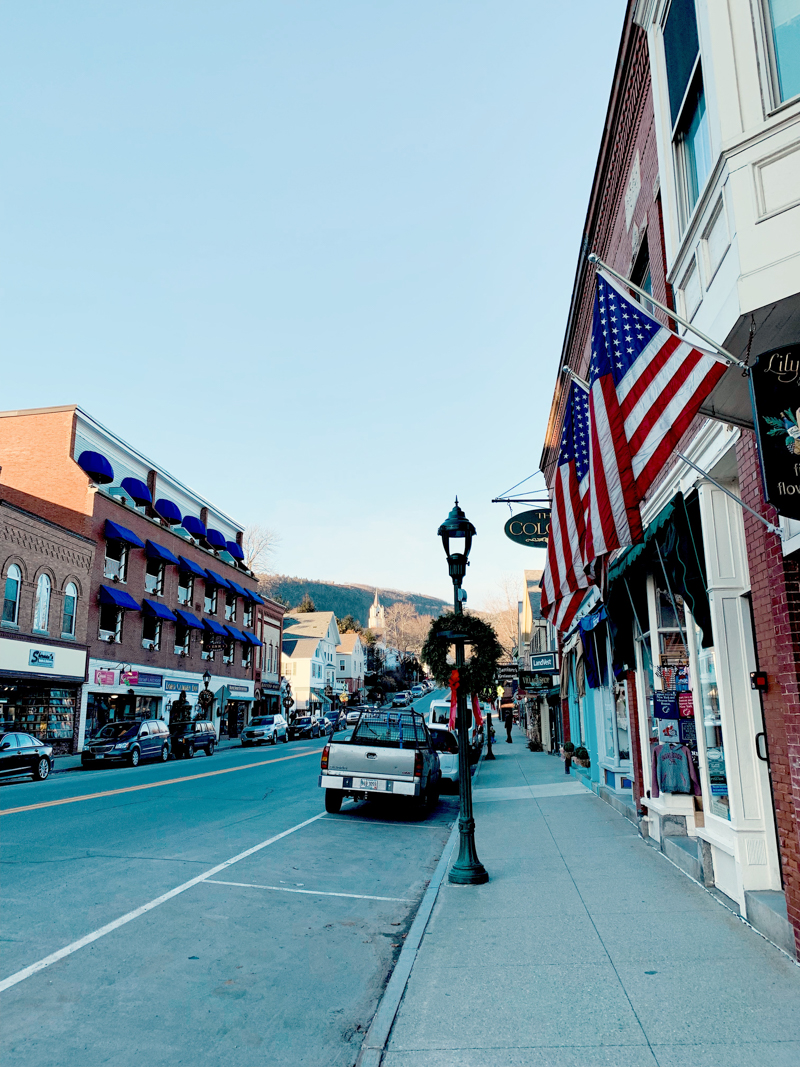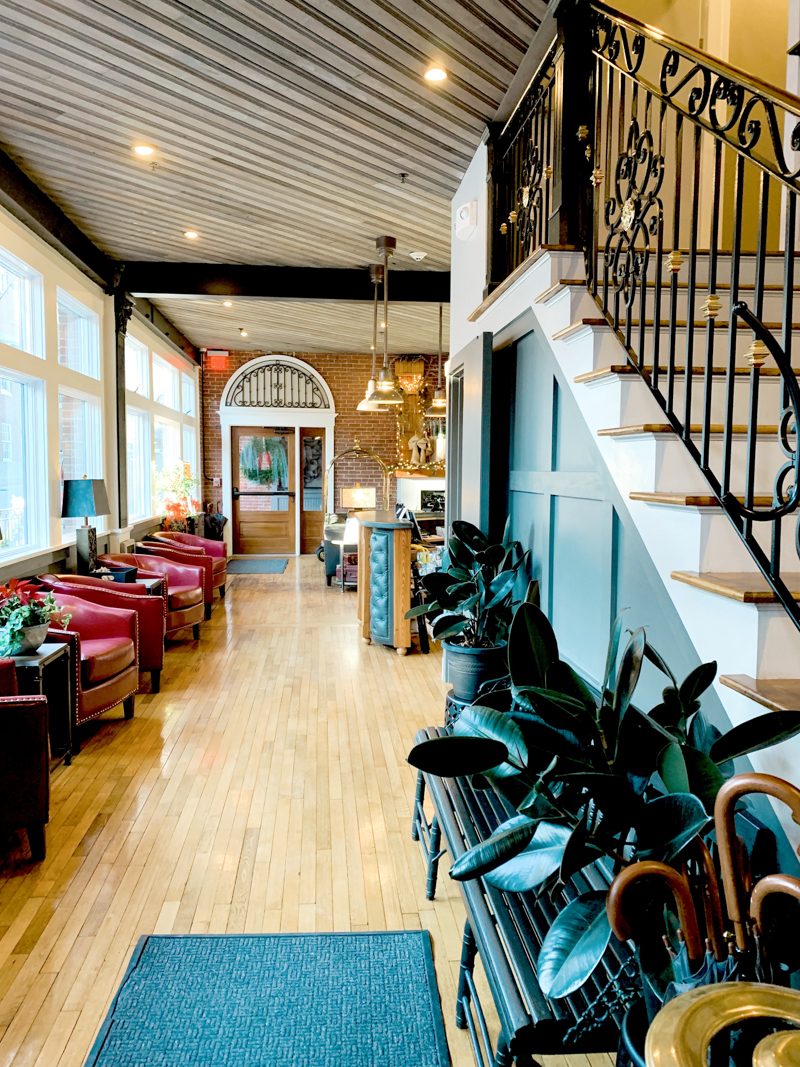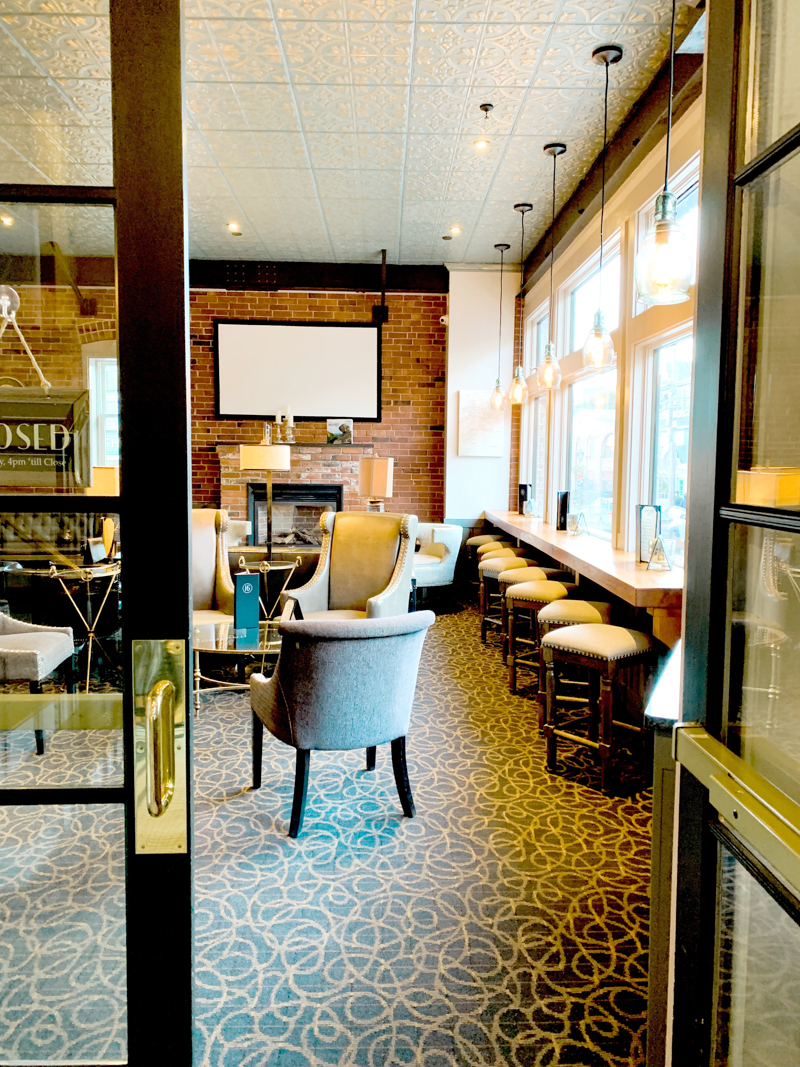 Ogunquit– When you think beach town, that is what Ogunquit is. It's the place to go if you want to spend a day laying on the beach and then walk down for a margarita at cocktail hour. It's also only a quick 15 minutes to Cape Neddick which has The Cliff House.
Kennebunkport is also another quaint town that is full of Sperry shoes and nautical everything. There are also a huge number of sail boats that you can jump on and sail around the mainland on- but bring a hat and warm sweater because it gets cold out of the open sea even in the middle of the summer. If you come in the winter, the Kennebunkport Inn has igloos that you can either rent out for your group or share with strangers on a first-come-first-served basis.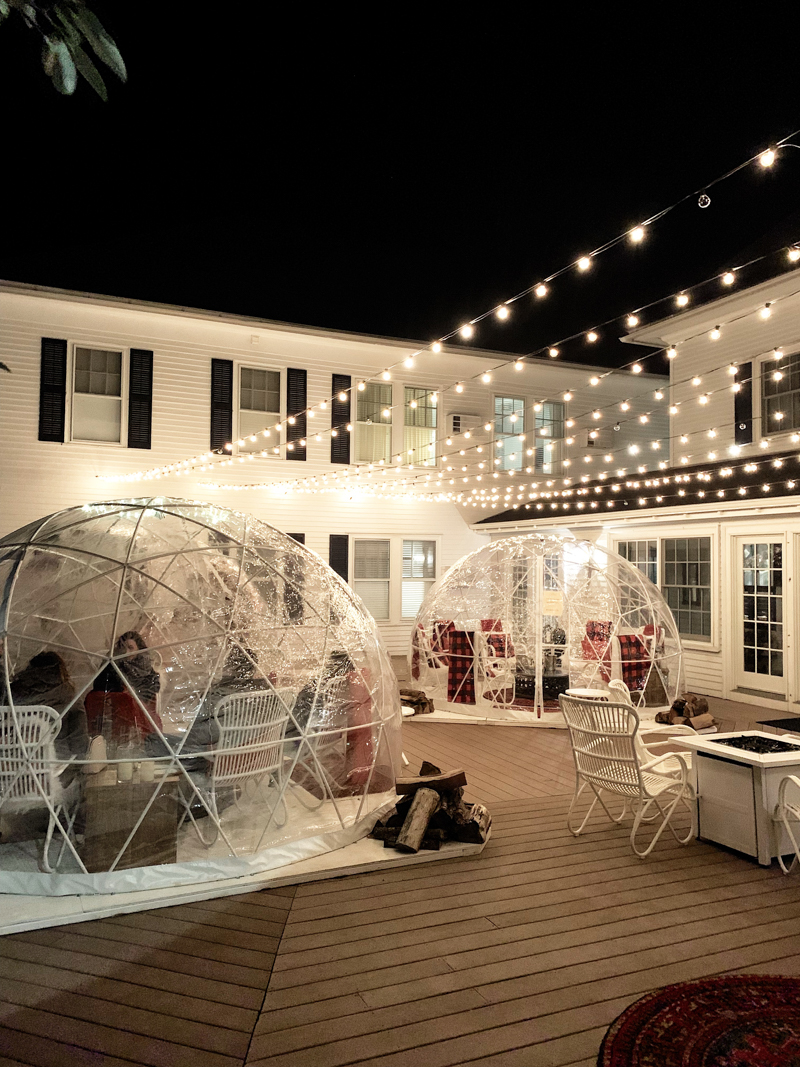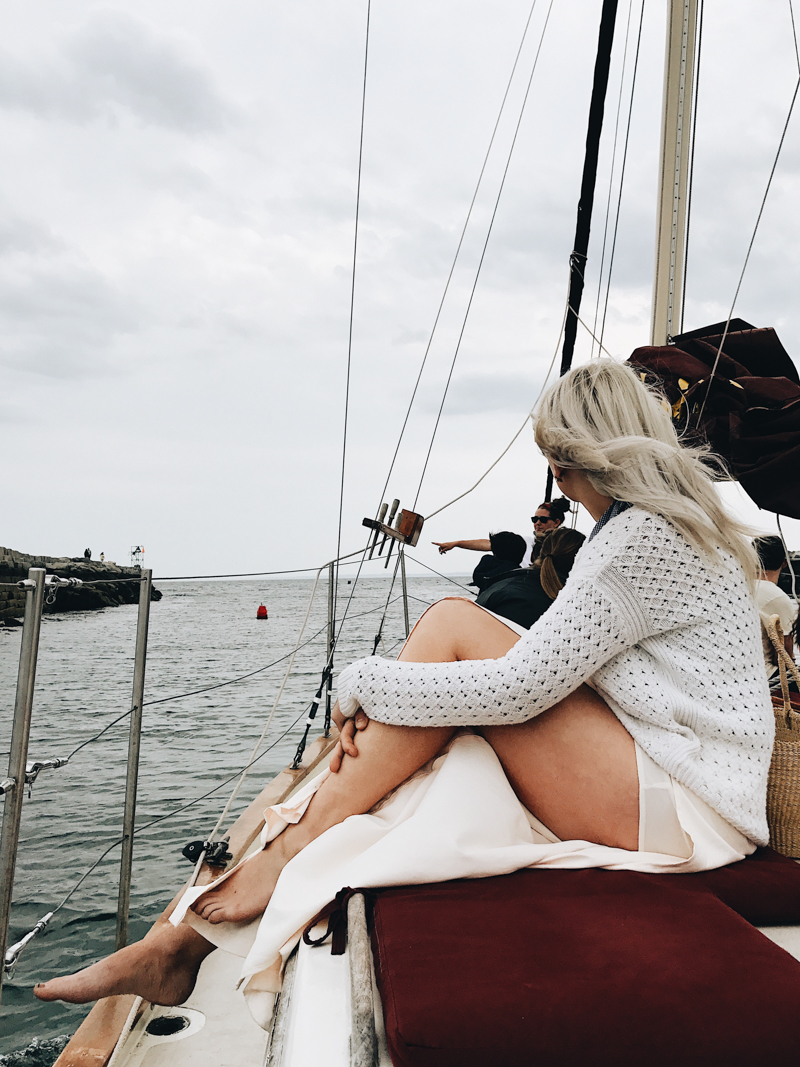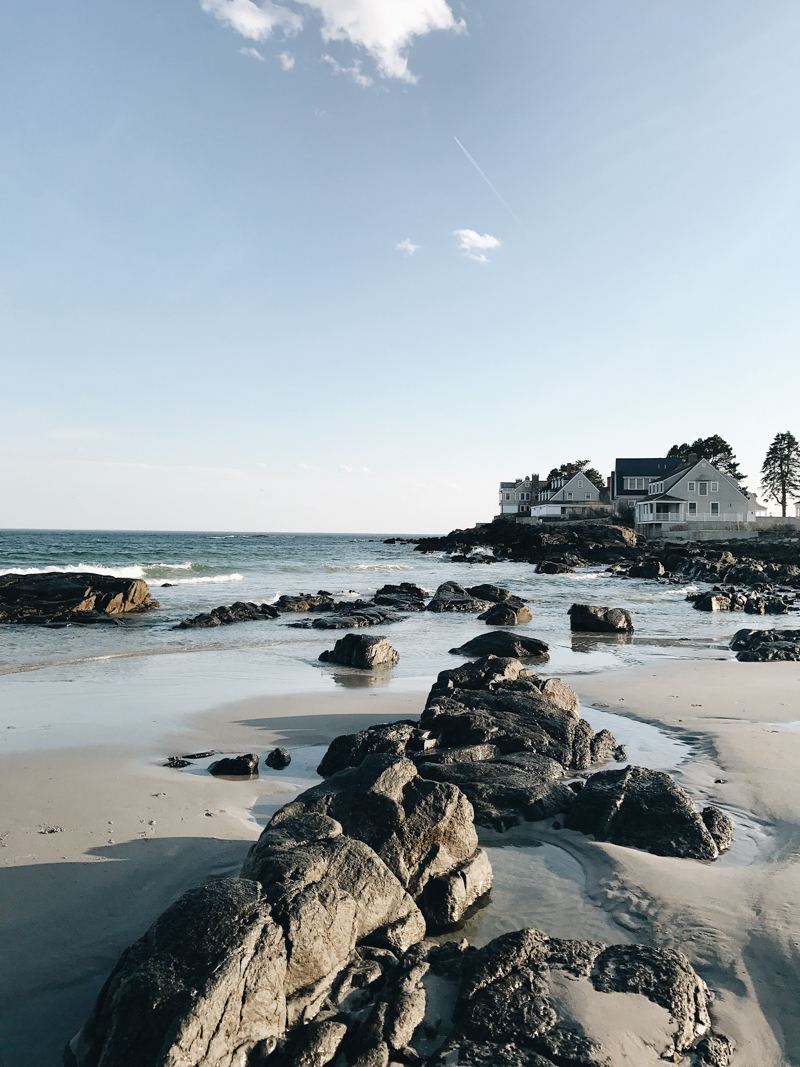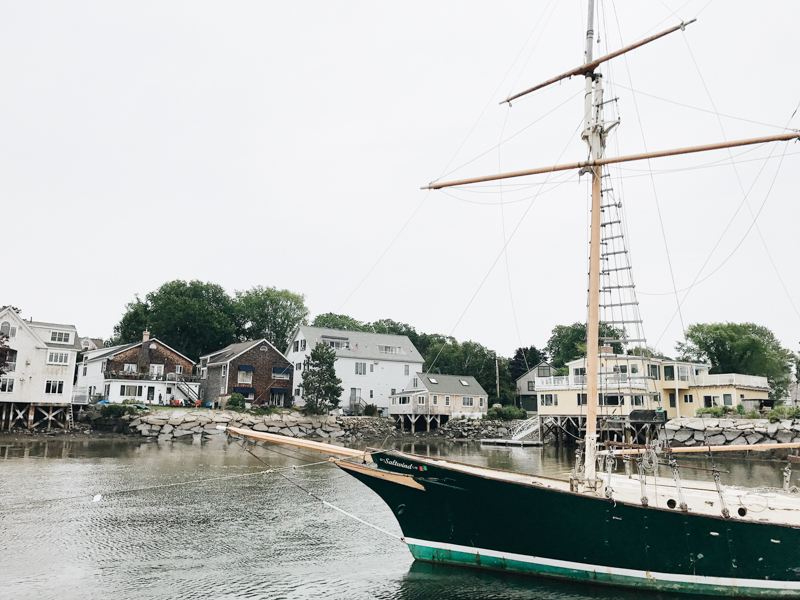 Peaks Island is just a few minutes via ferry from the mainland but it's quiet and full of bike paths. Horseback riding along the crashing ocean is also an option- a very good option! Maybe a little too romantic for the bridesmaids but plan one for you and your new hubby for after the wedding.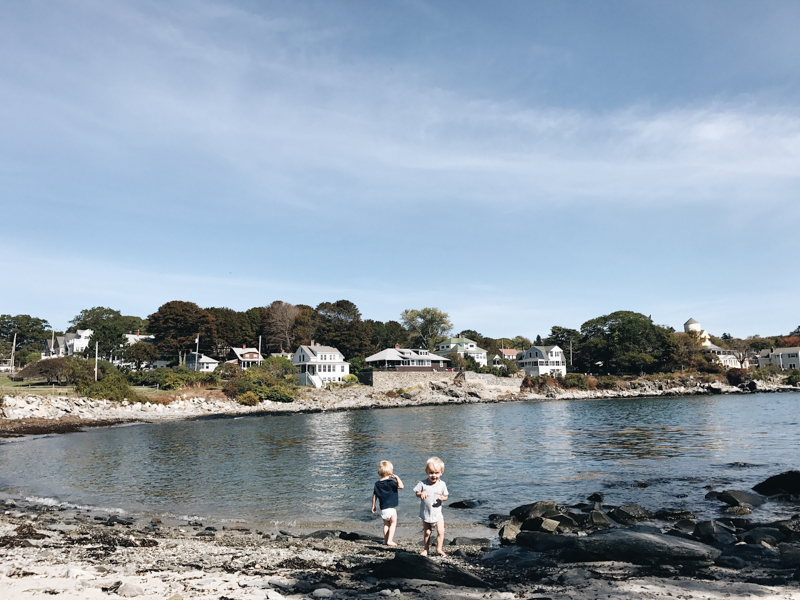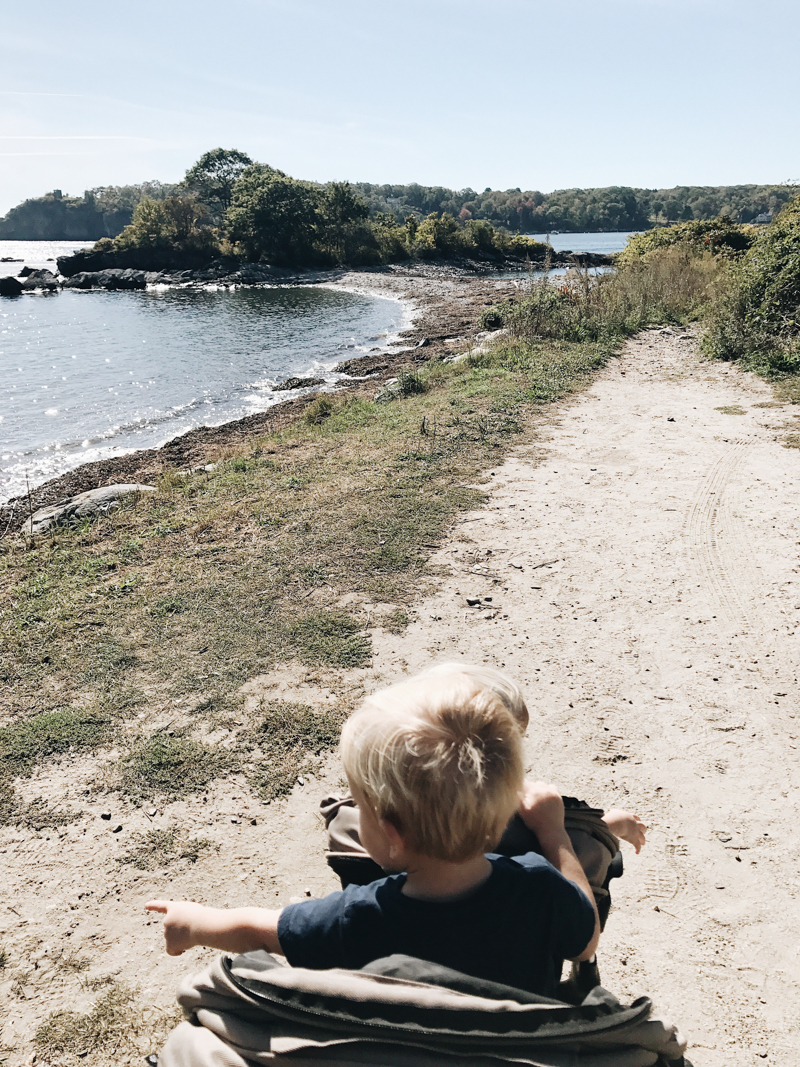 Boothbay Harbor- another one of Maine's gems nestled in the mid-coast area.
Shopping
If you're looking for a plethora of great clothing stores, you're not going to find it in Maine. But you will find a couple solid options like Judith, Portland Trading Co, 22 Milk St, and my favorite kitchen shop- Folly 101.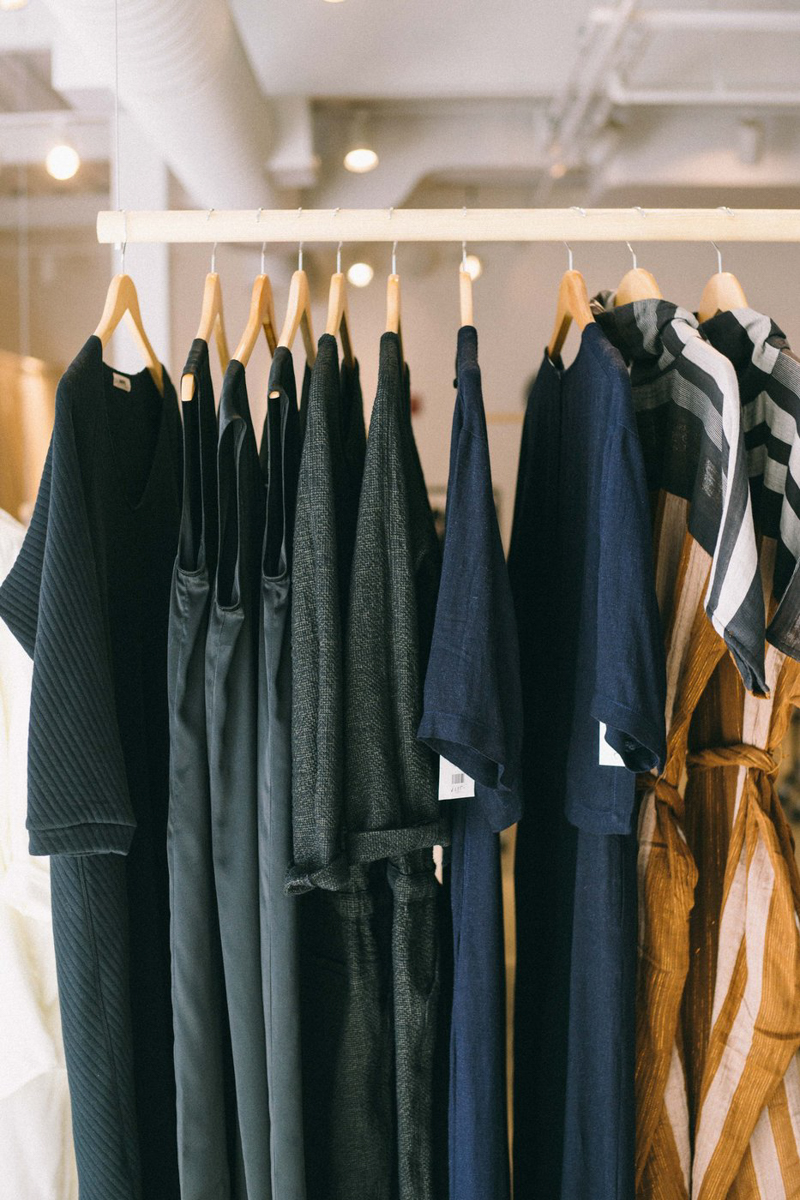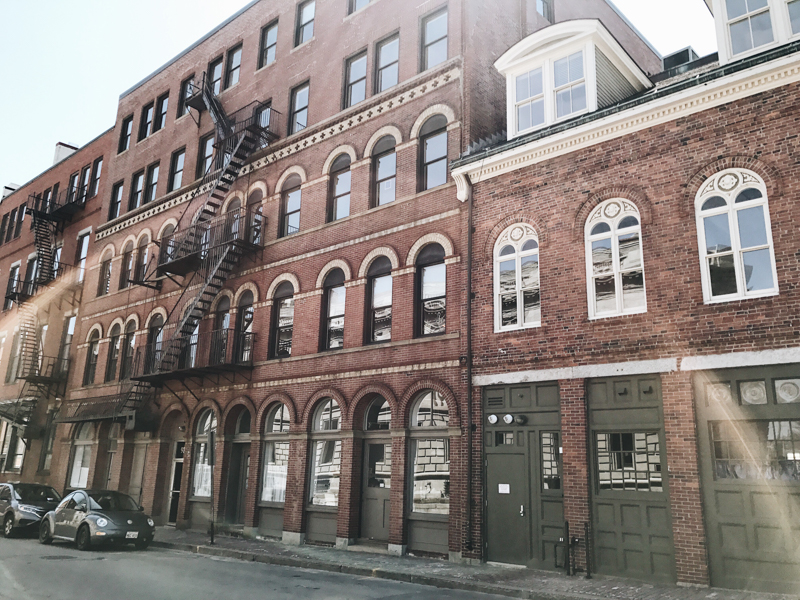 If you head over to the East End on Washington you will find great shops like Campfire Studios for pottery and Forage Market for flowers and coffee.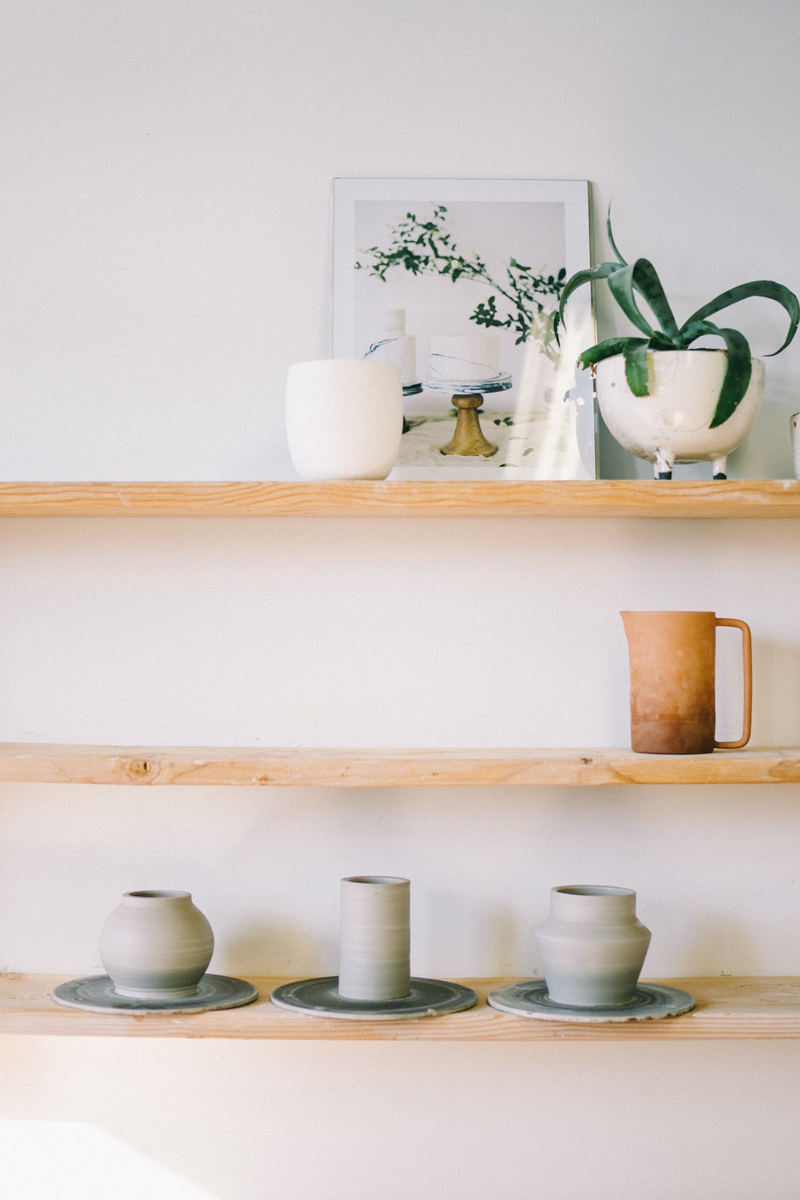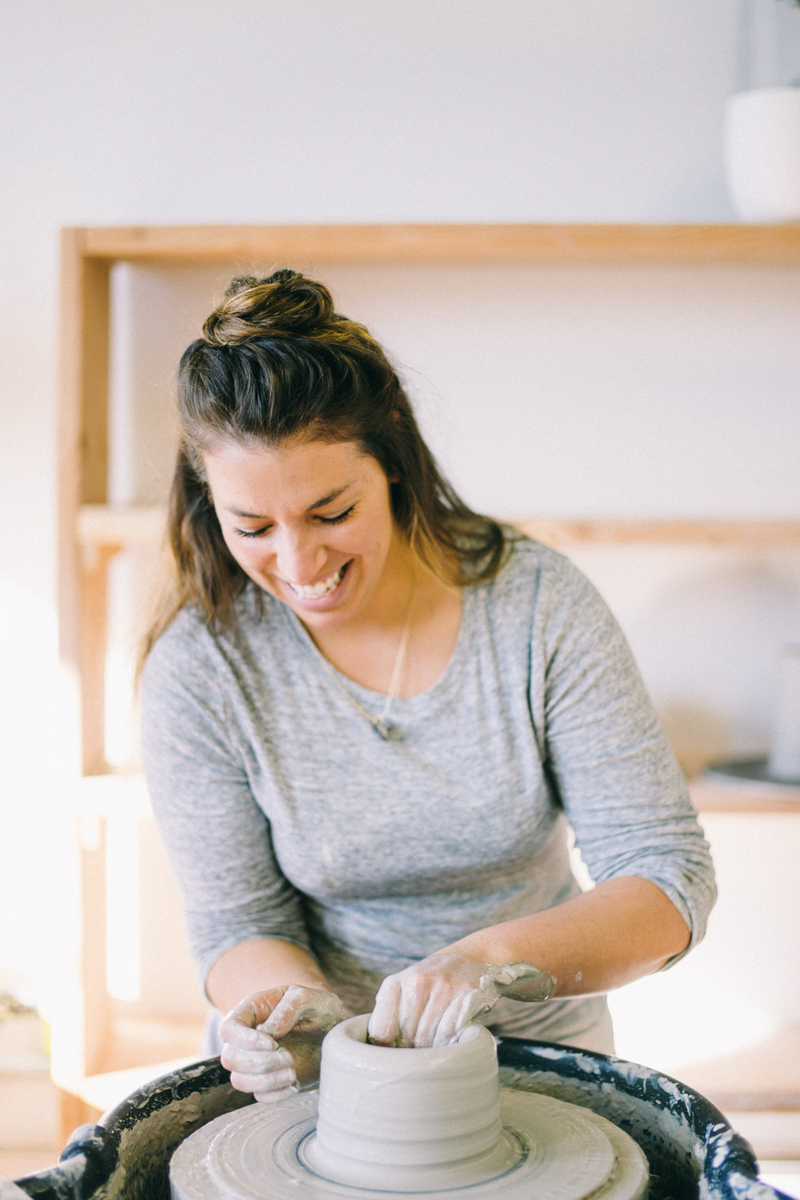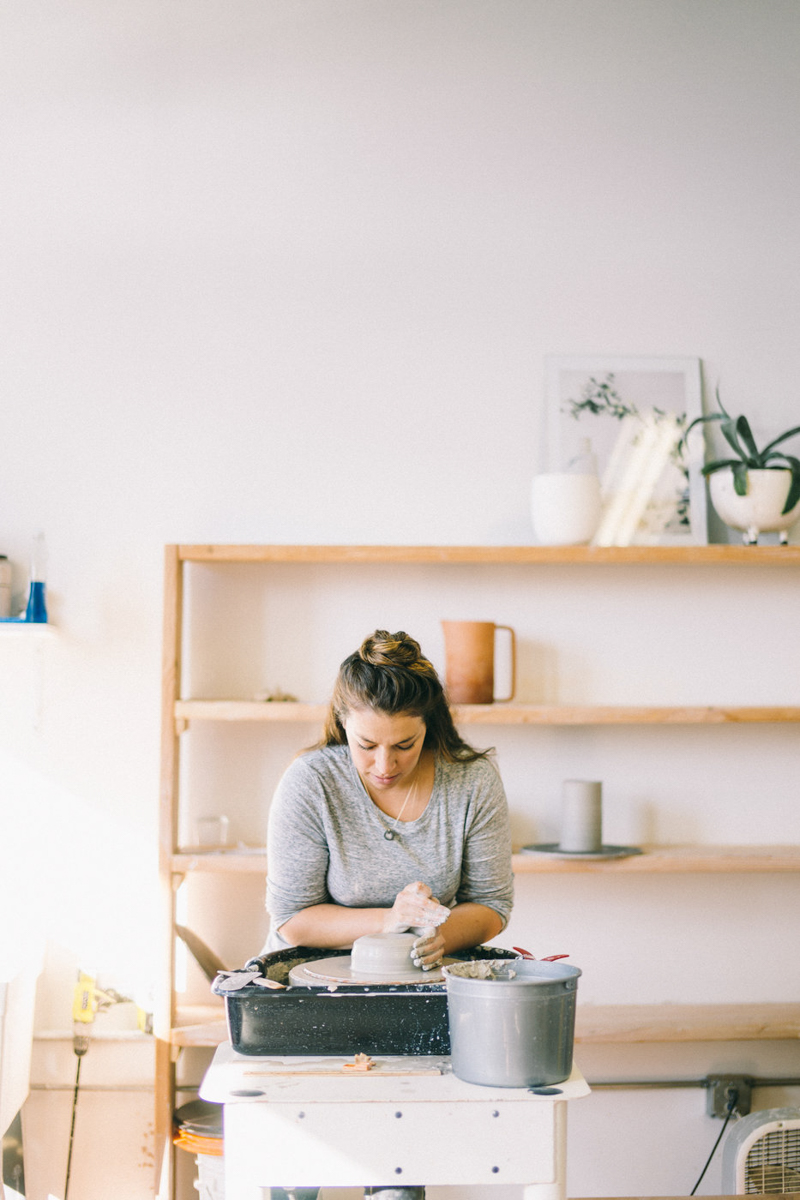 Drinking
You've heard of pedal pubs but Portland offers pedal pubs on the ocean! BayCycle is a human-powered party boat. So drink up but burn it all off while you get to view Portland from the water.
Exercise
Mainer's certainly love their outdoors and the state offers plenty of kayaking, paddle boarding, canoeing, hiking, etc. But we also love our indoor exercise, like my favorite Pure Barre in The Old Port on Fore St. Into bicycling- a ton of my friends go to Jibe Cycling and love it there!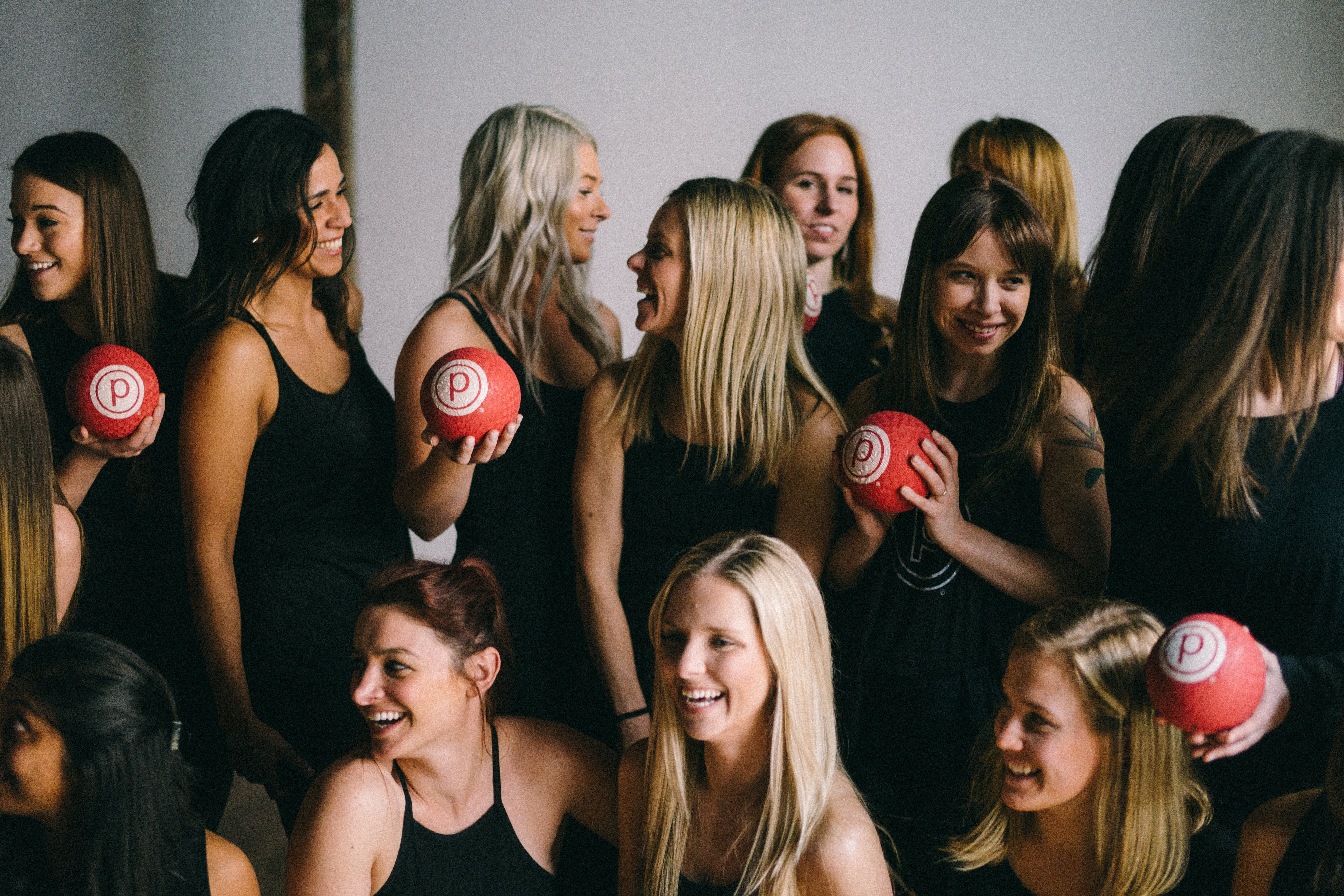 For the Men
In Biddeford, a very up and coming town just outside of Portland, you'll find a mix of great coffee shops, restaurants, ice cream shops in the mills, and a really great barber shop called Woodgrain Barbers. After your shave, stop over at Banded Horn Brewing company for a beer with the guys. And then stop by Time & Tide for a coffee.
Once dinner time rolls around, head over to Bayside Bowl for some bowling and tacos on their rooftop bar.

(photo from bayside bowl's website)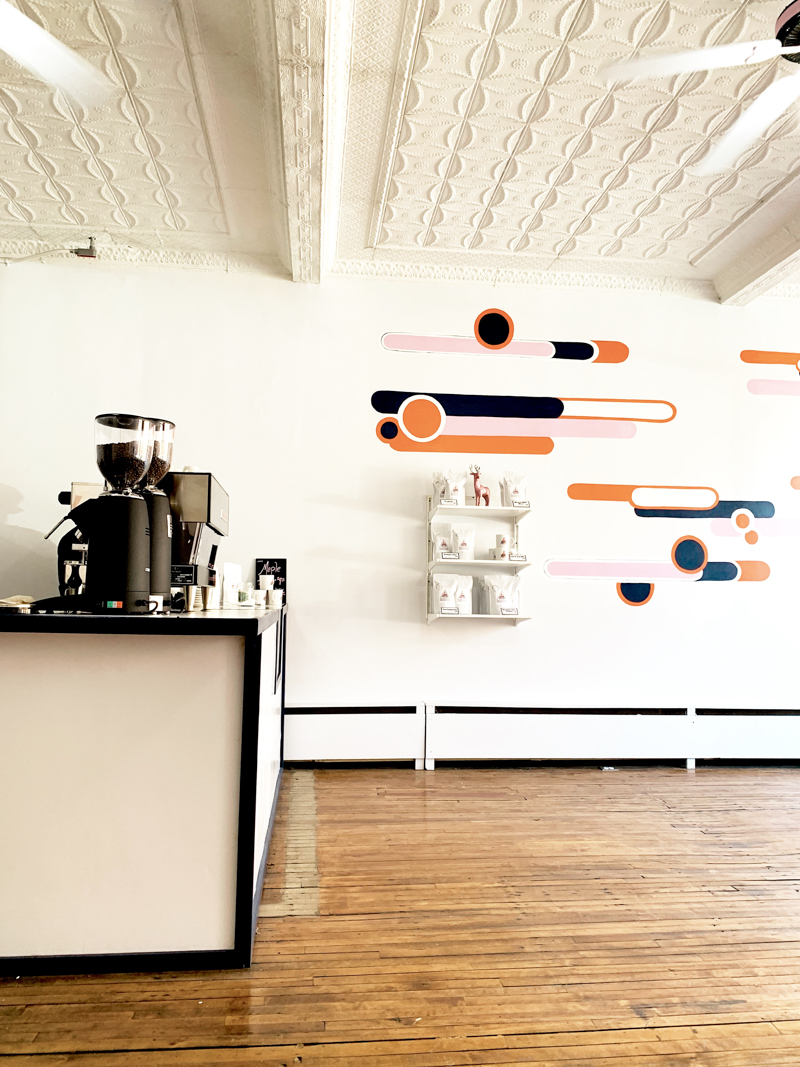 Romantic Post-Wedding Date
My absolute favorite place in all of Maine is Mohegan Island. It's a little bit of trek to get there but it is so worth it. The island is small…like small, small. There are just a handful of B&B's and a couple spots to eat and one brewery. But if you're looking for a place to chill after the wedding has ended this is your go-to spot. It's like you're trapped in a picture perfect painting. There's not a ton to do there so a nights stay or even just a day trip is enough to rejuvenate you after all the intense activities of the wedding day end.

Picture Perfect Photo Spots
Kettle Cove at sunrise… it's foggy, the lobster boats are getting going, and it's so quiet and peaceful.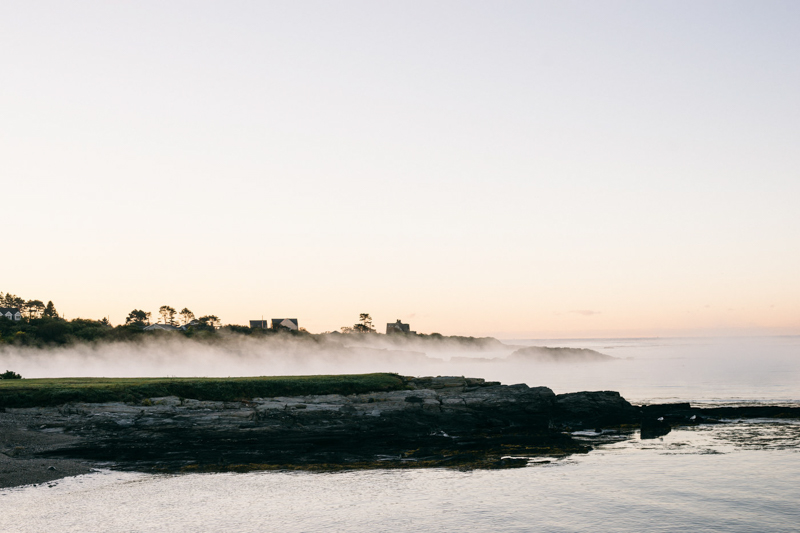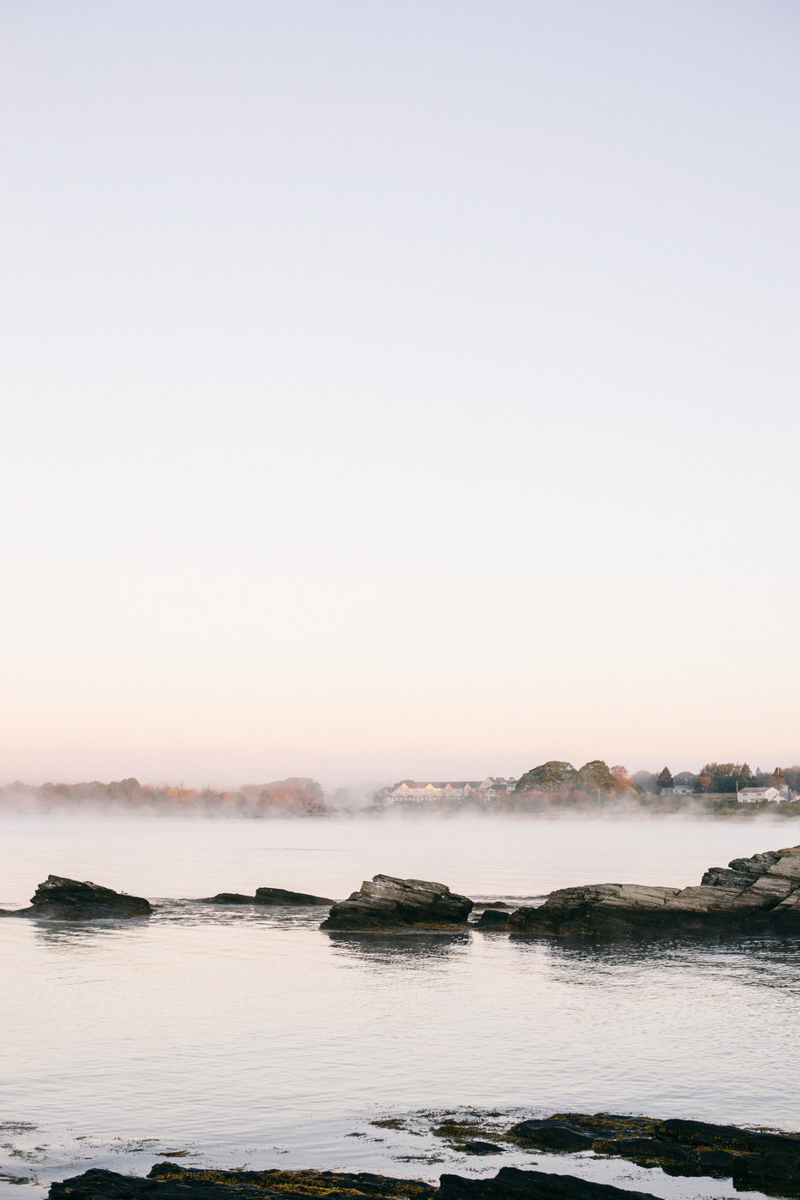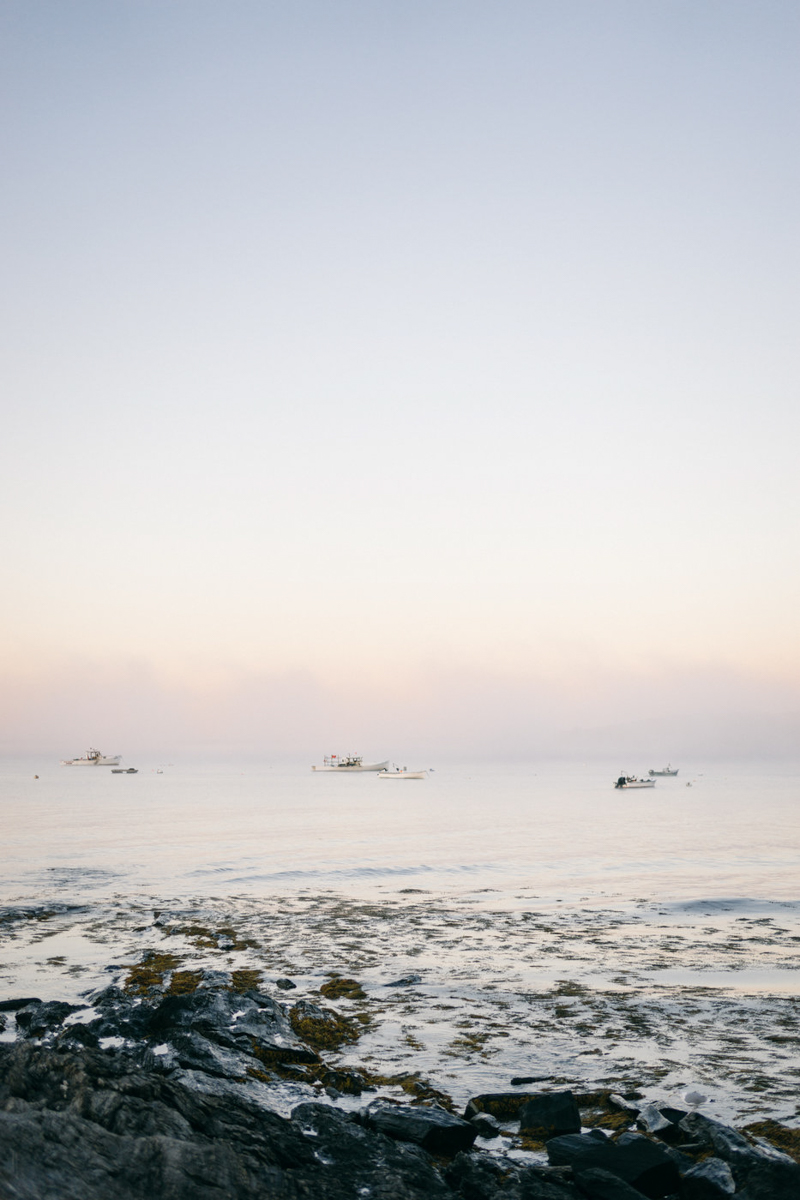 The cobblestone streets of Wharf Street and the surrounding streets in the Old Port. This is iconic Portland- so it will be busy but it is also a must-see!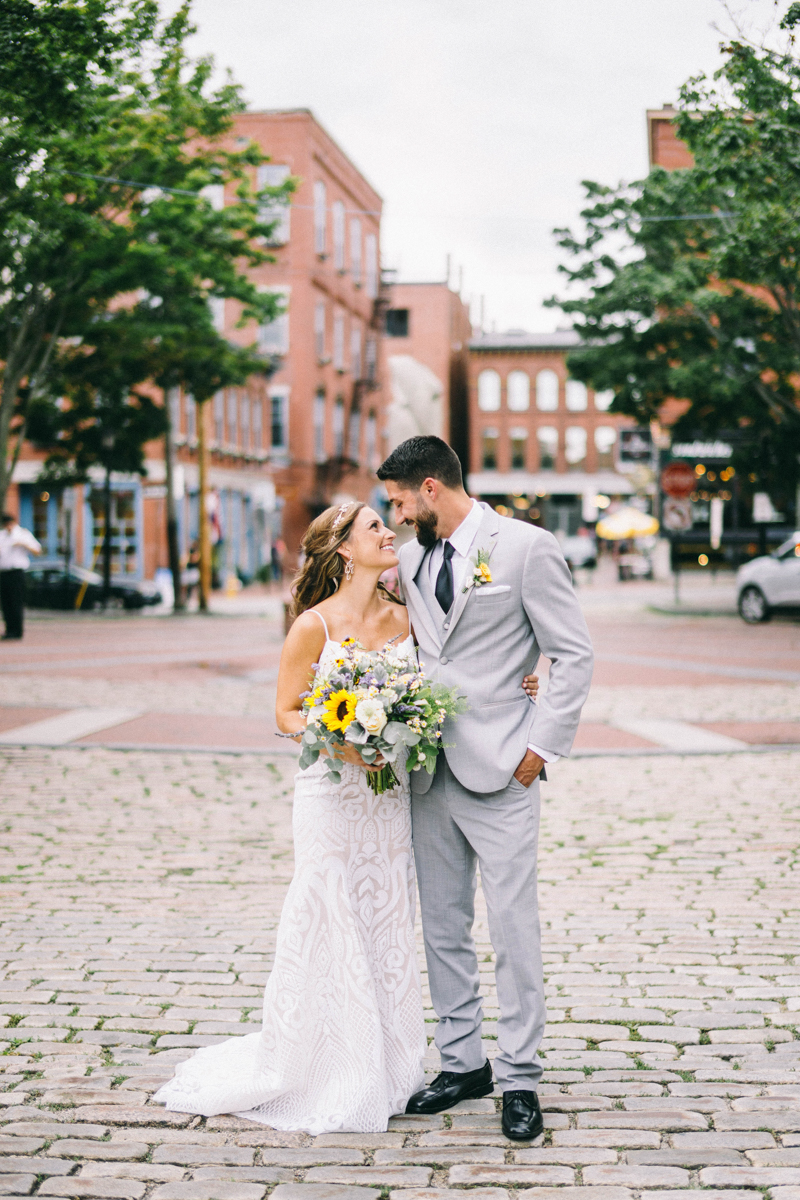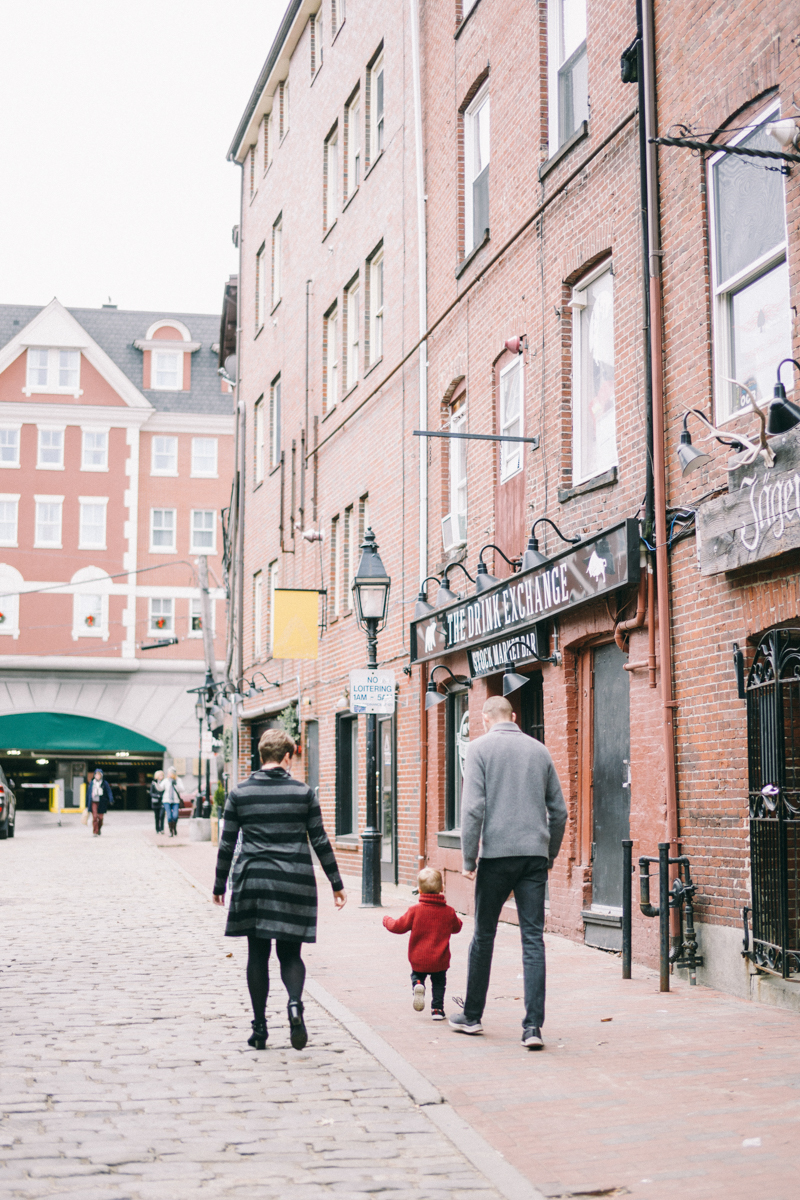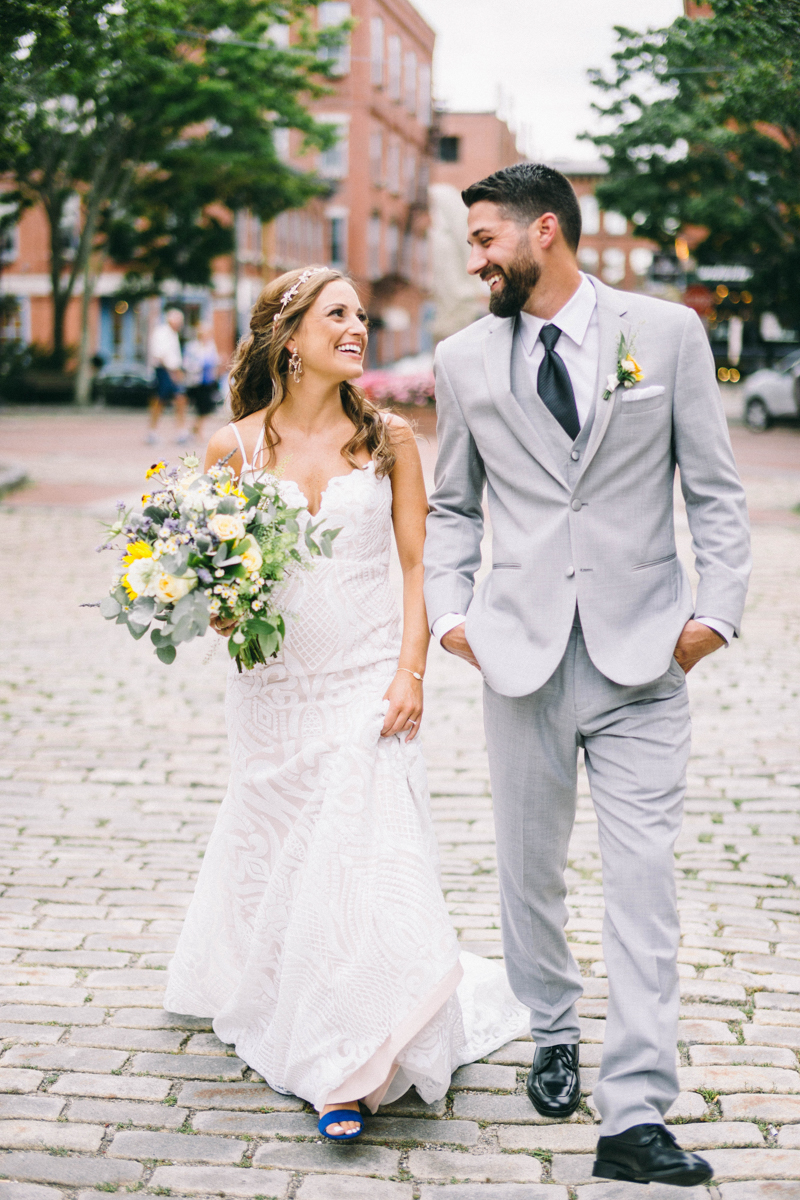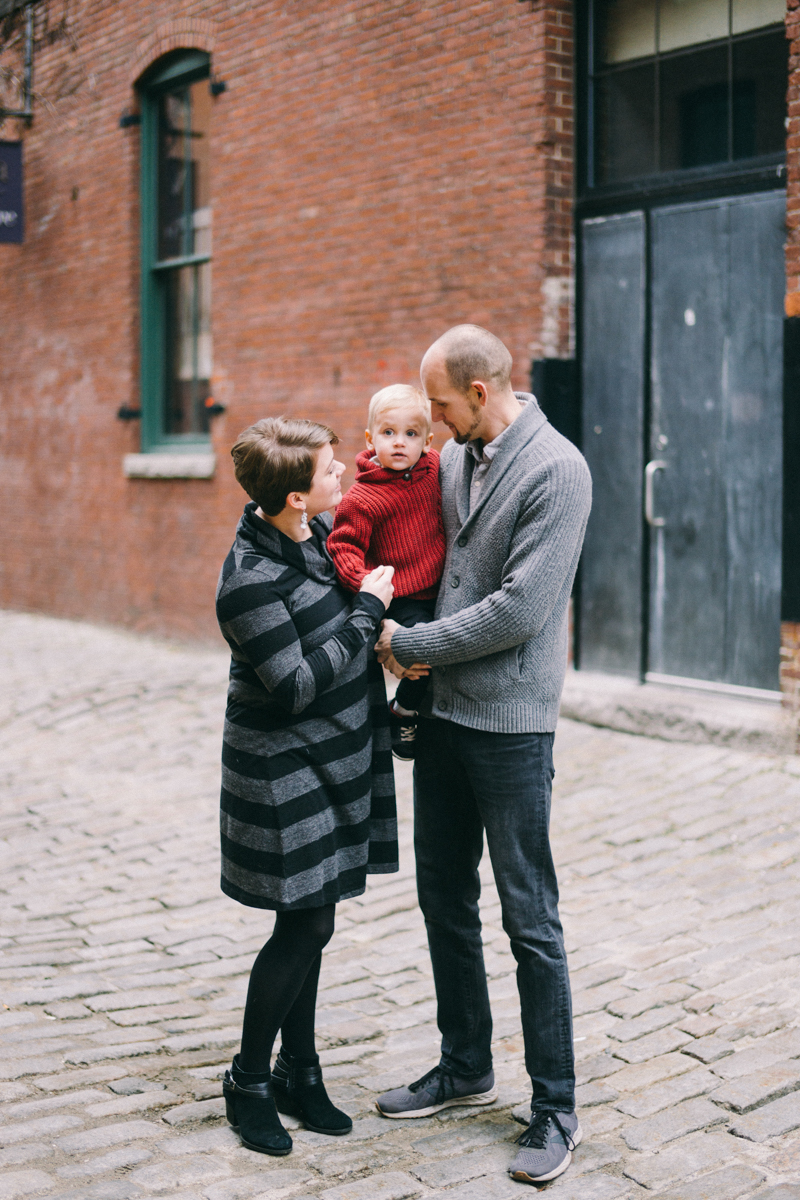 Fort Williams and Portland Headlight. It's probably the #1 picture you'll see when you search Maine. But it's for good reason.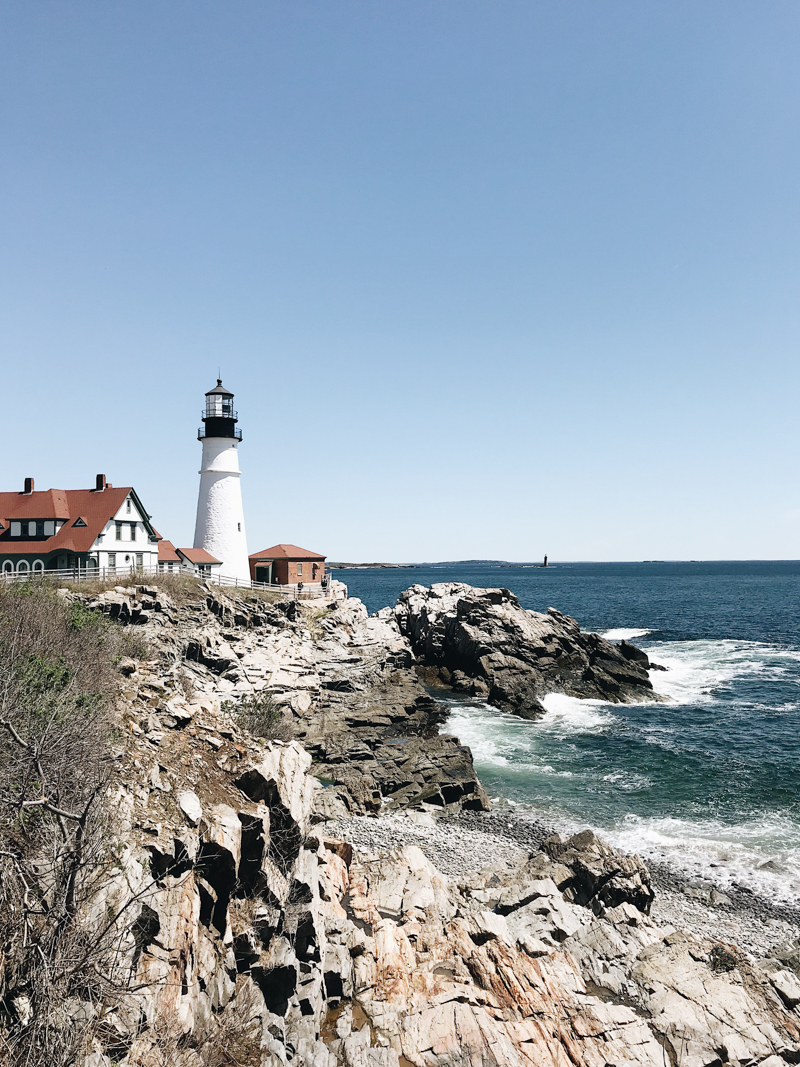 And know that I'm here for all your wedding related photography photos! Reach out to me, Jaimee Morse, at hello@jaimeemorse.com to set up photos of you and your girls on your bachelorette weekend in Maine, post-wedding celebration, or anything else! Yay for getting married in Maine!
*All photos are mine unless otherwise noted