This Rosecliff Mansion black tie wedding in Newport Rhode Island was a wedding I was looking forward to for quite a while. And it did not disappoint. Kristina and Daniel are hard working entrepreneurs that own Moroccan Magic so not only did they plan this lovely affair but they also were developing this business.
Kristina and Daniel started off their day with their bridal party- Kristina with her maids at a bnb with gorgeous views of Newport & Dan with his groomsmen. Kristina wore an elegant, long sleeve dress that she designed with Anomolie and then transitioned into a strapless party gown. They had their first look at Rosecliff Mansion's rose garden- I cannot get enough of mansions and their gardens, someday I will have a garden to rival that one…maybe. We then got to walk around the stunning property for photos. There are so many spectacular spots to shoot at Rosecliff so we never ran out of options. And their pup made an appearance with flower crown- is there anything more cute than a dog with a flower crown?!
Their ceremony was at sunset which was just lovely overlooking the ocean. The purple-blue sky just looked so picturesque with their floral arbor and Kristina's long veil. But my favorite part was that they enjoyed a private first dance in the mansion- just the two of them. So intimate. Such a great way to cap off your wedding. Kristina added Greek touches throughout the wedding and then a couple Jewish traditions were thrown in there too to make the day reflect the two of them perfectly.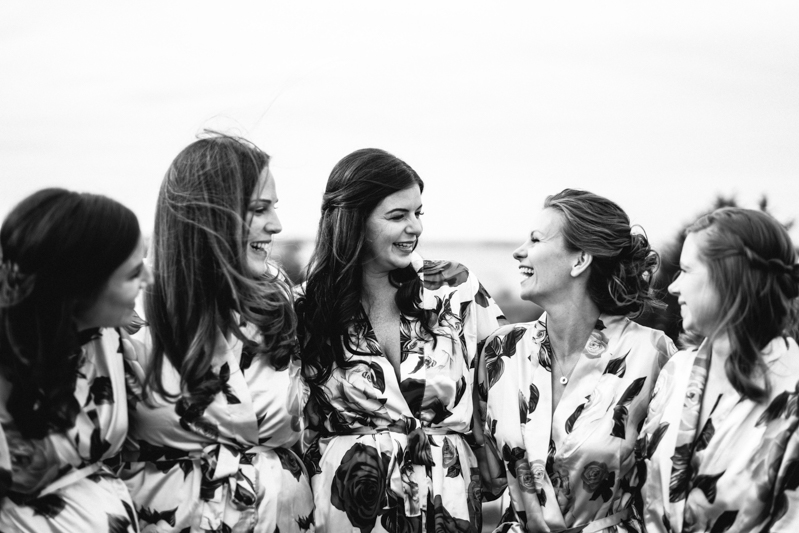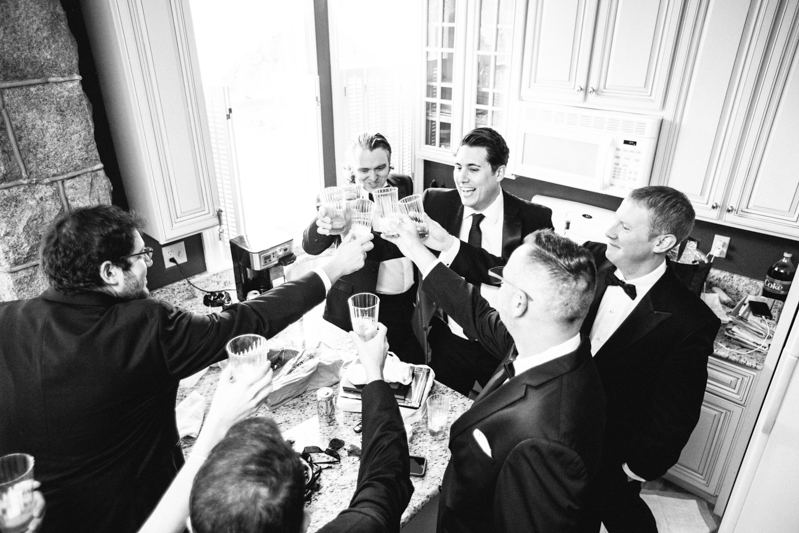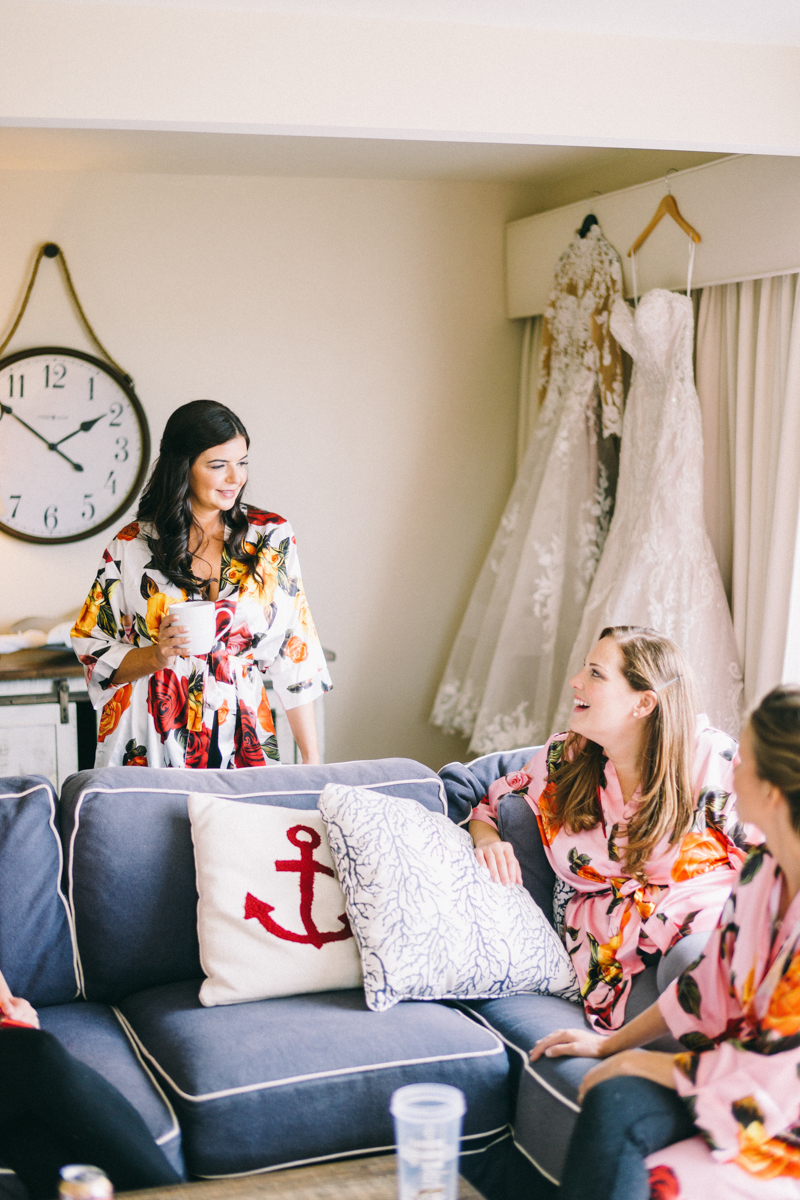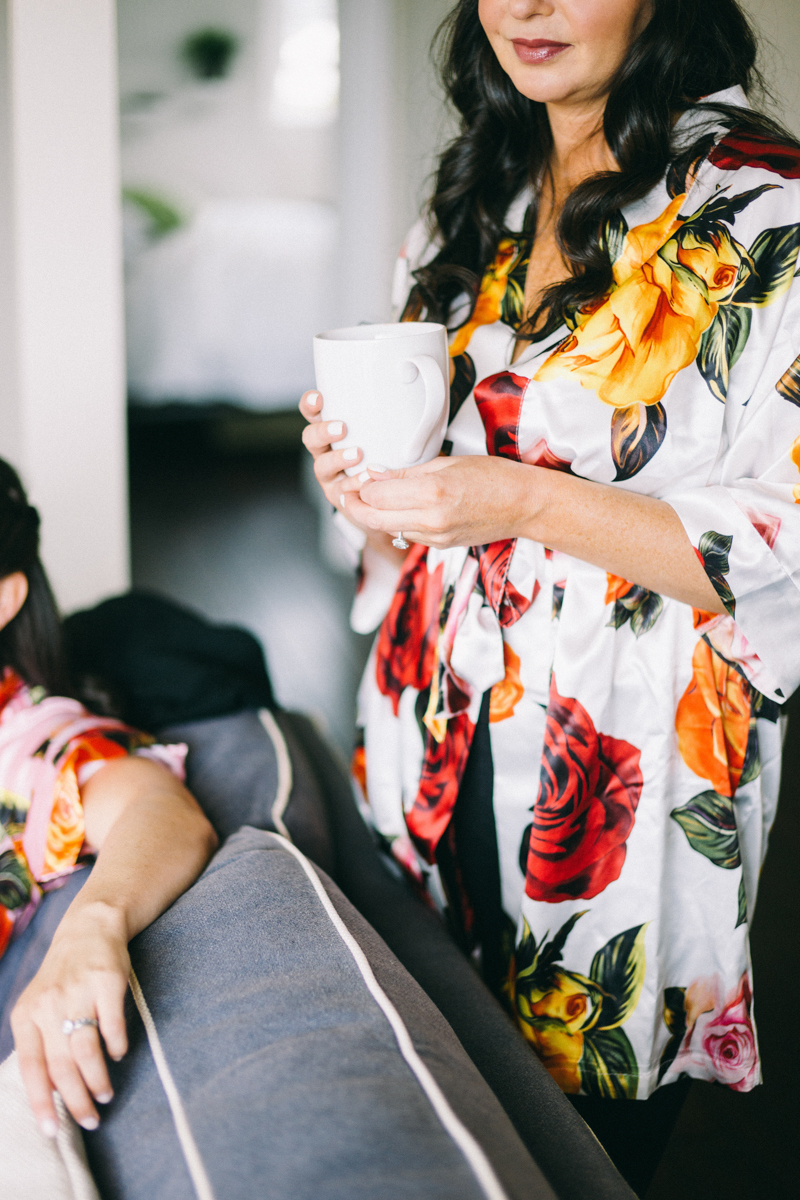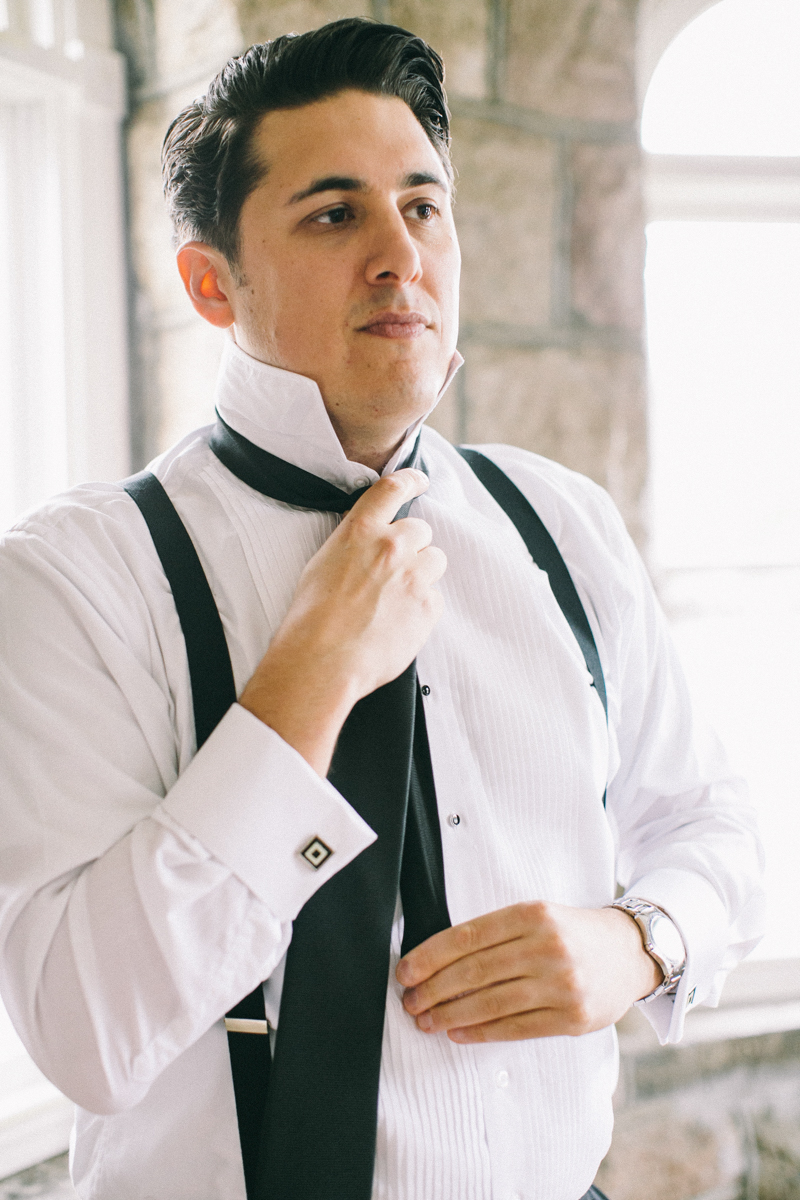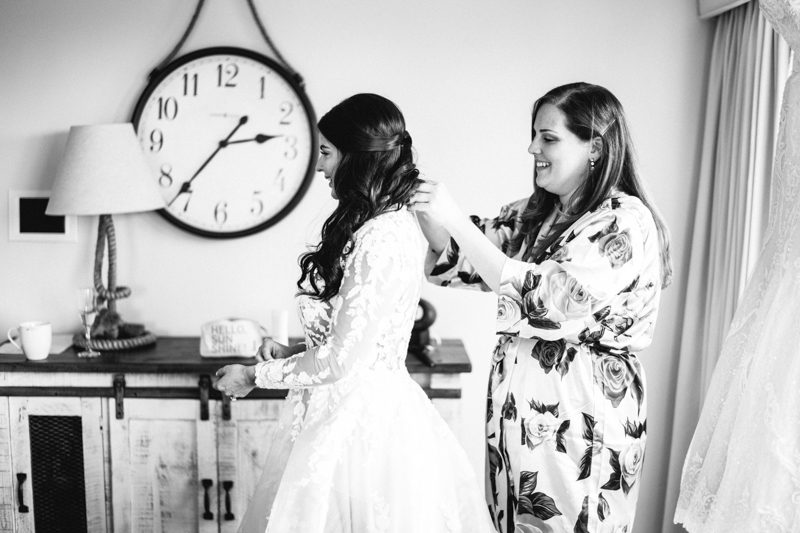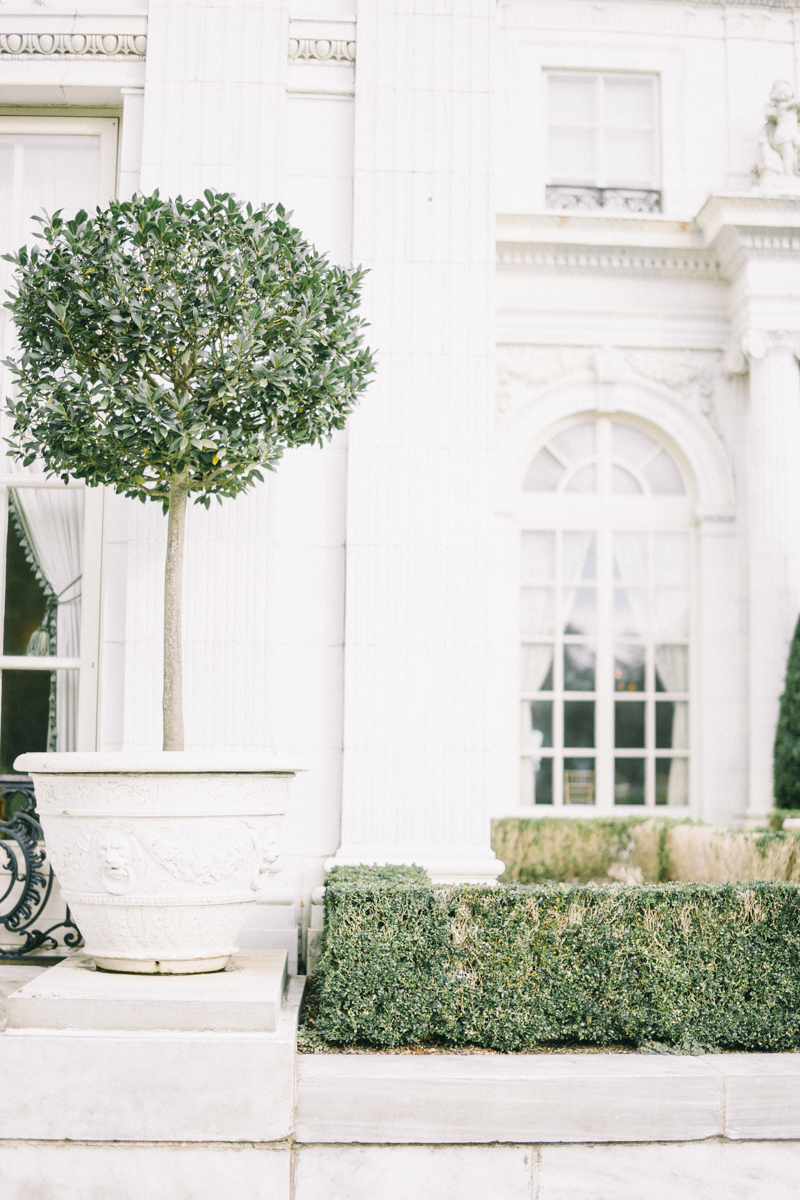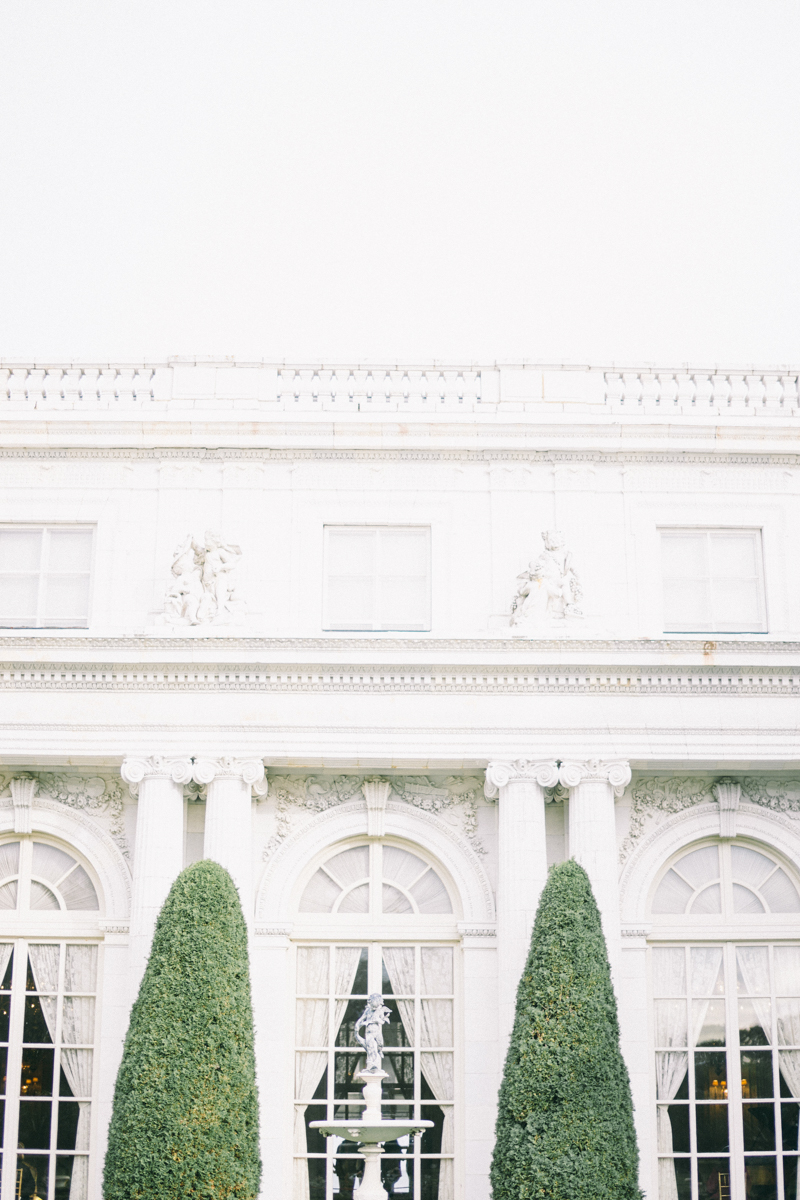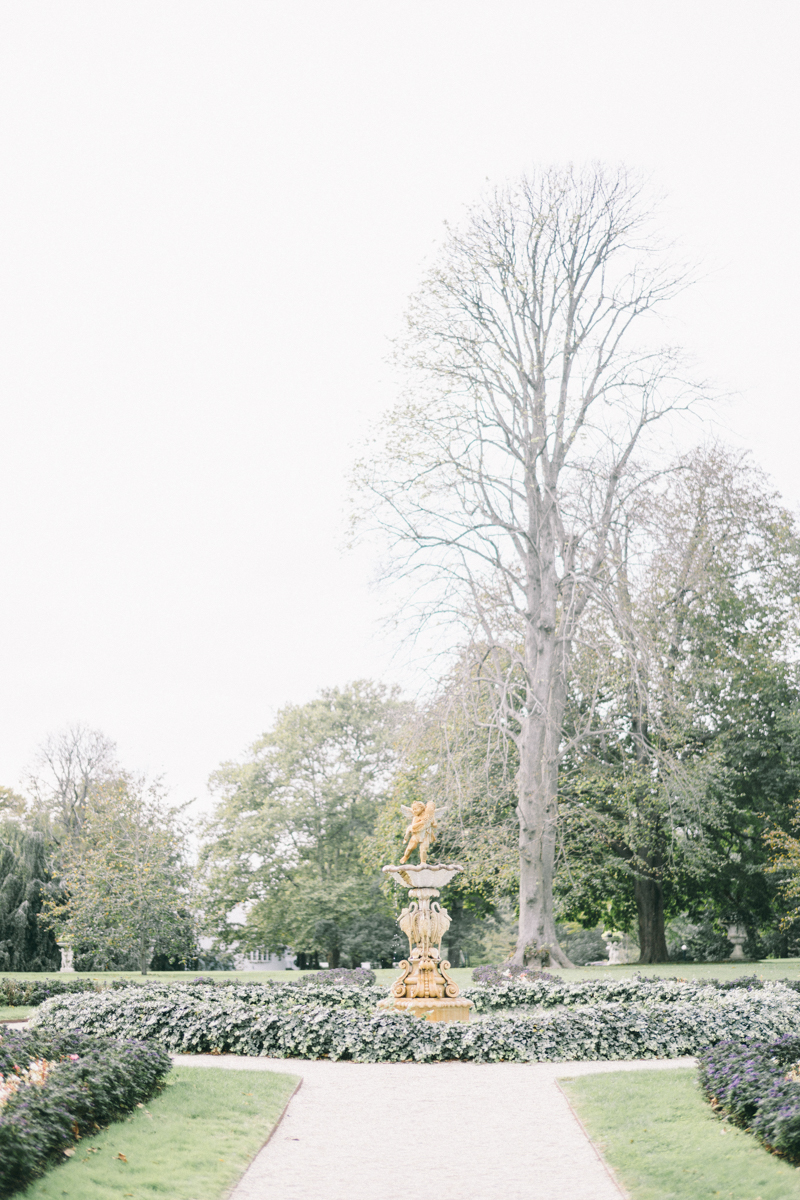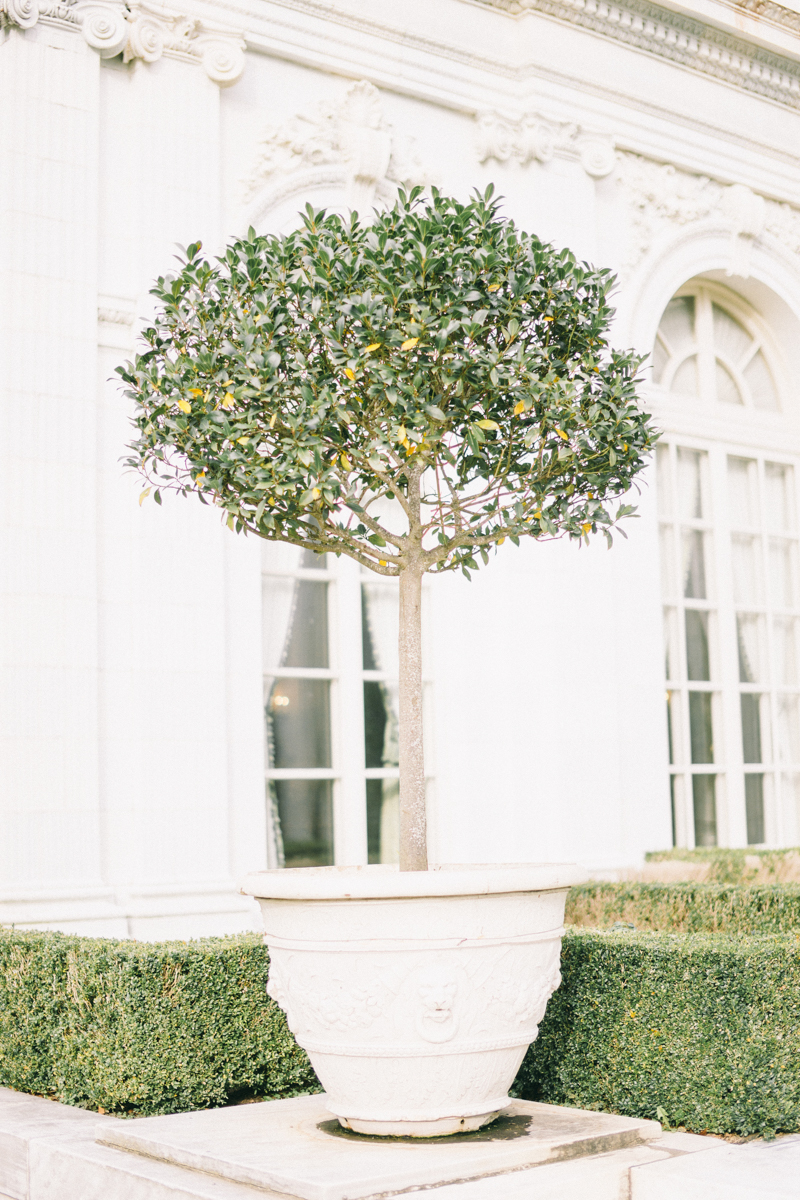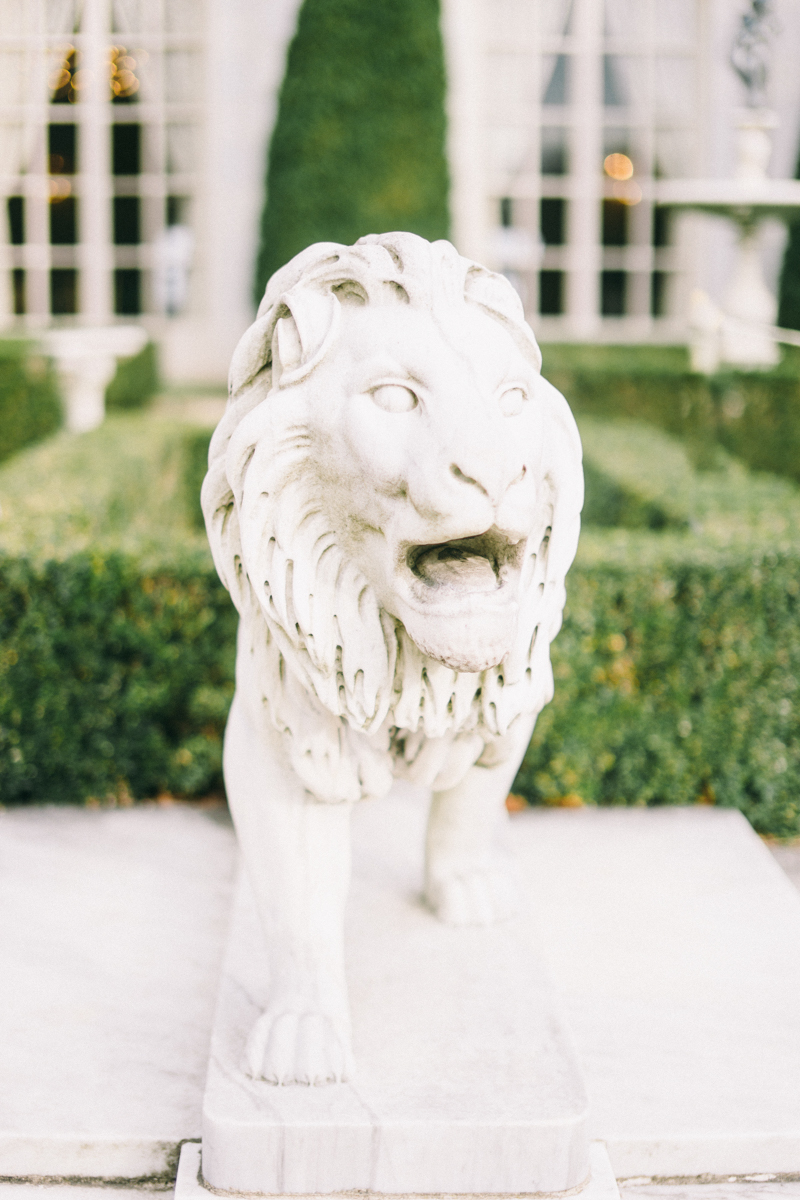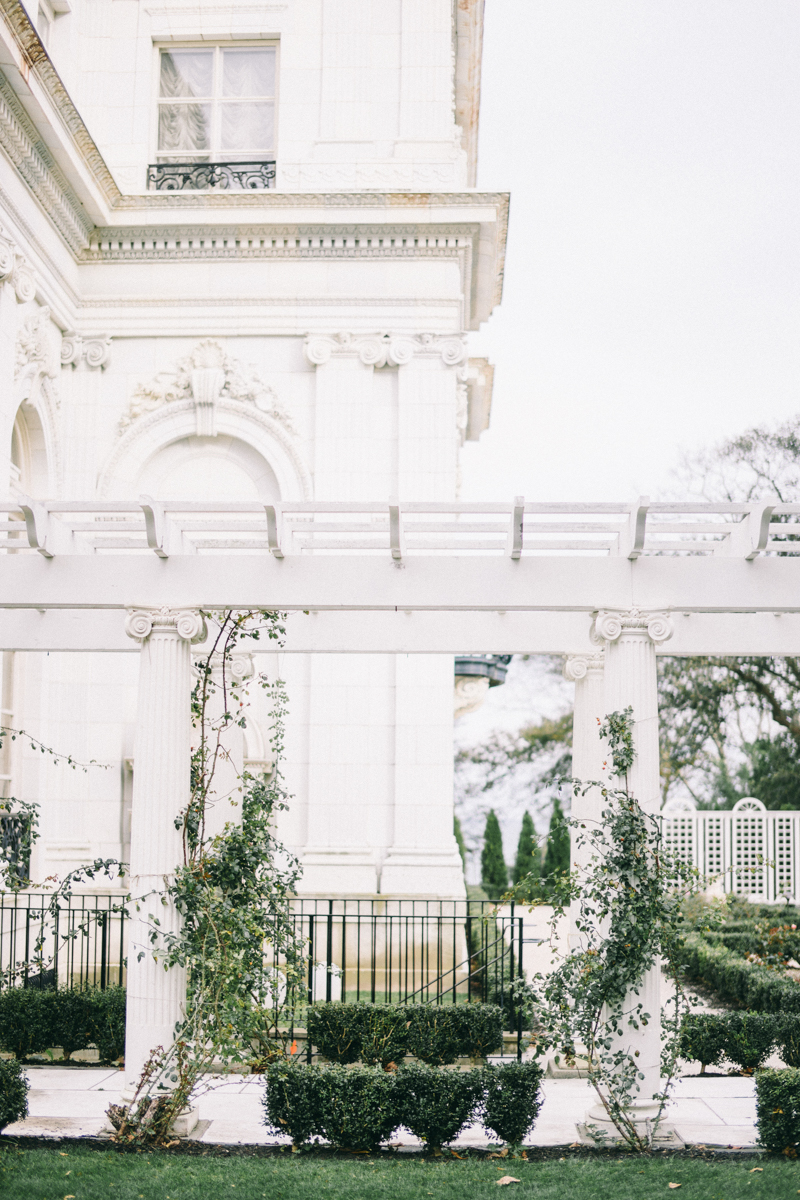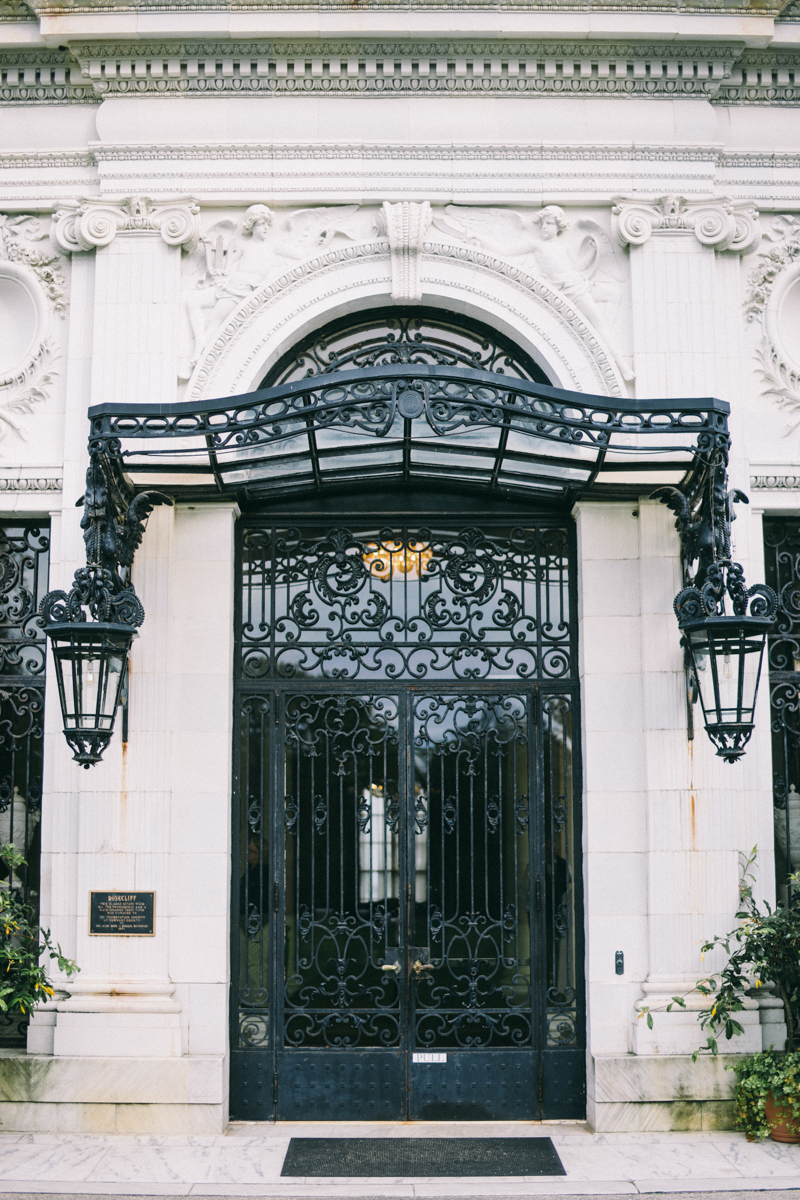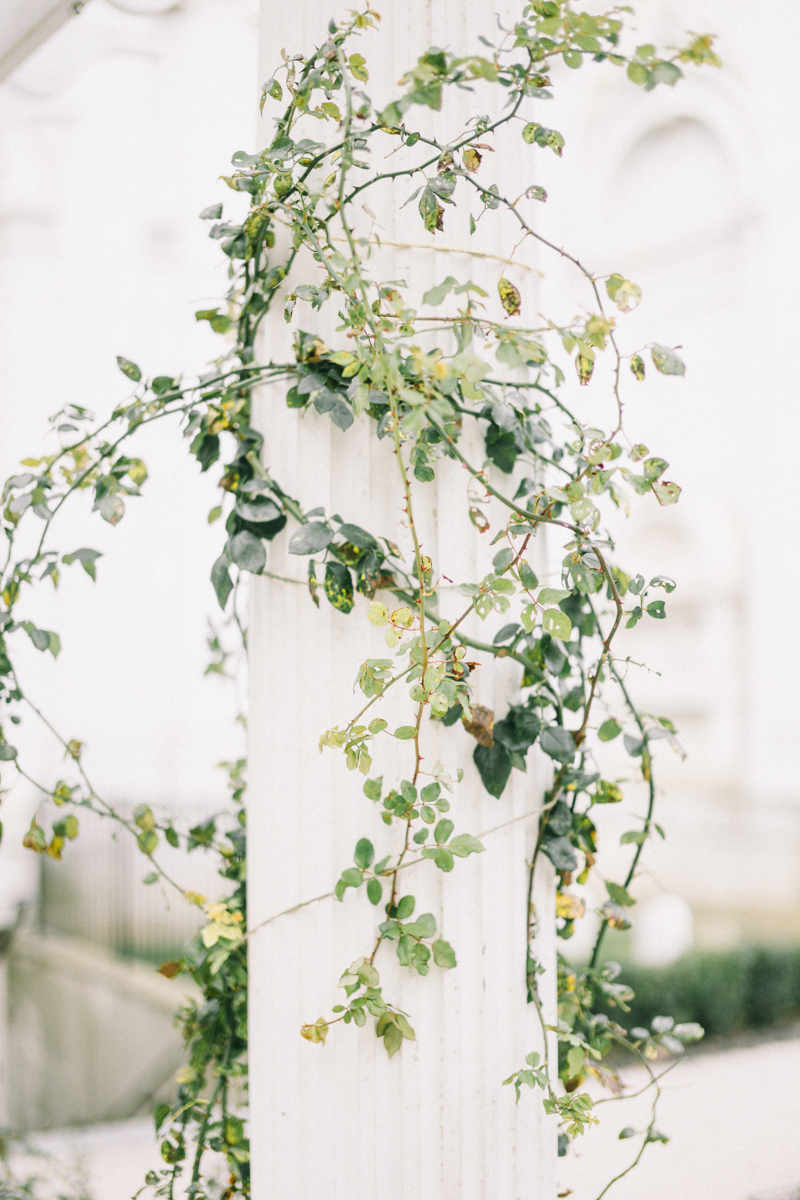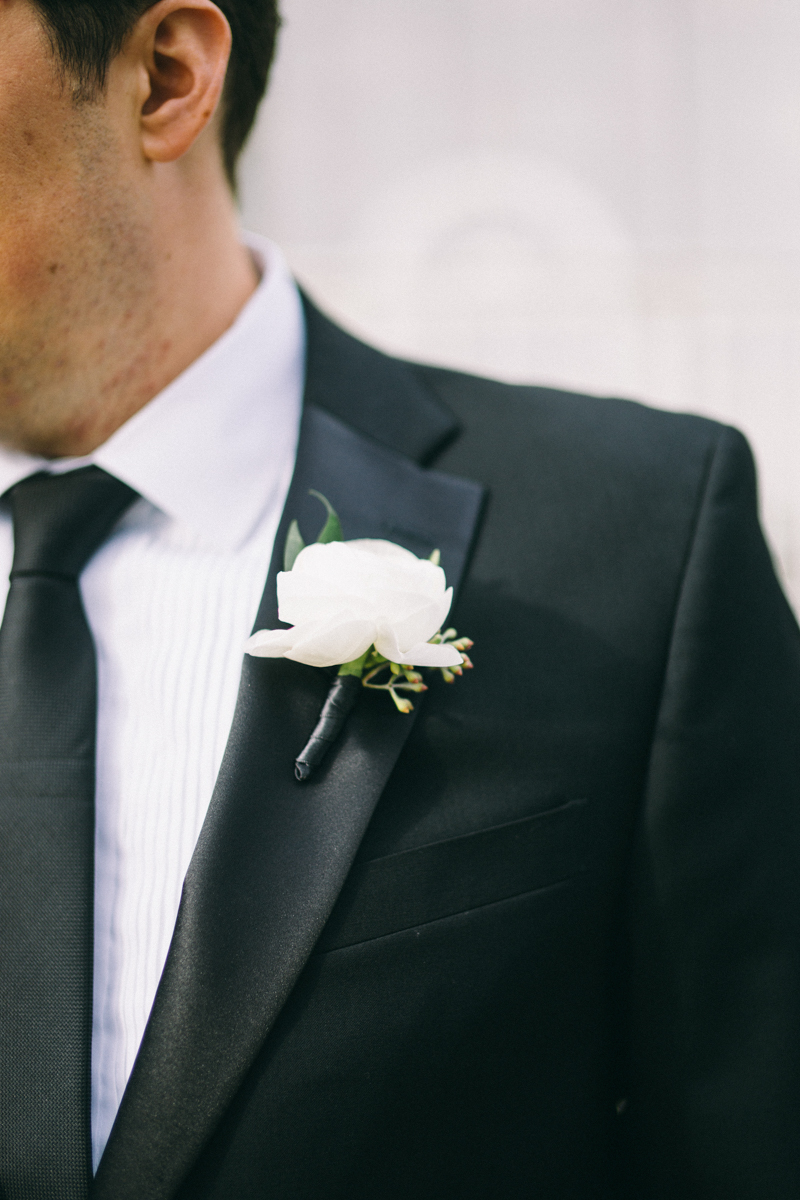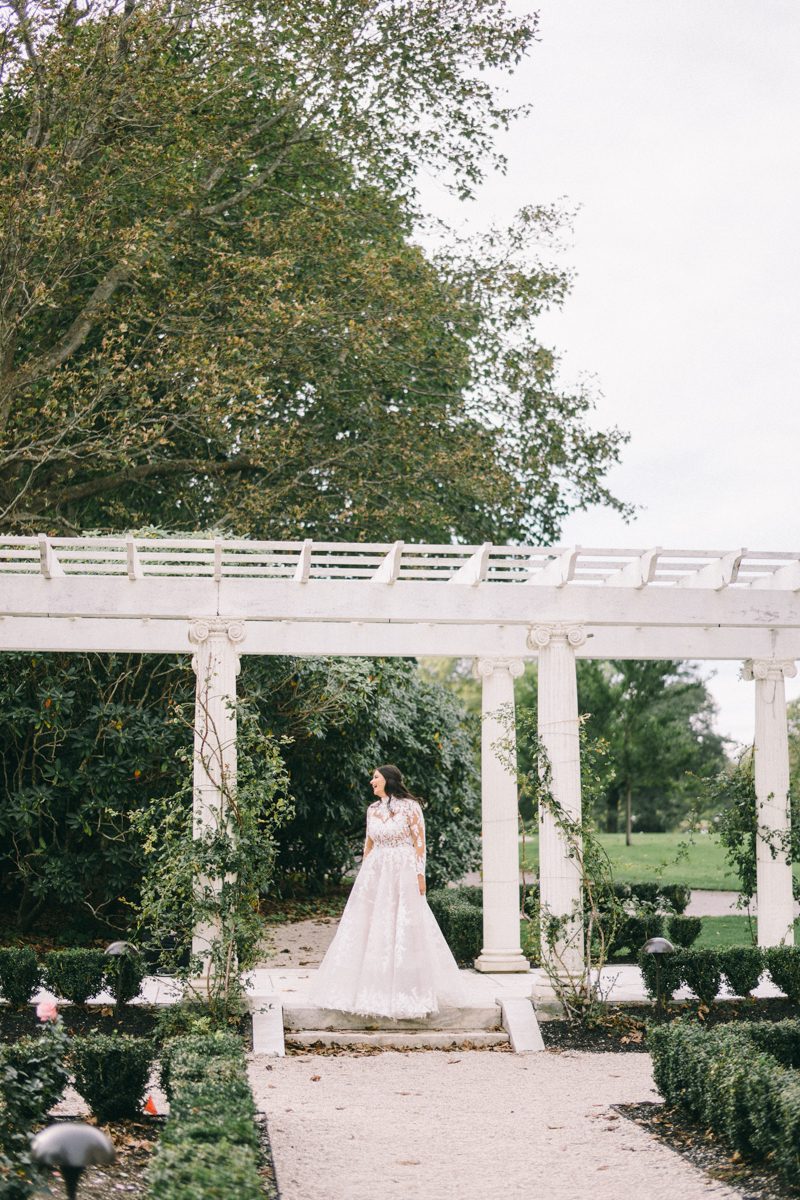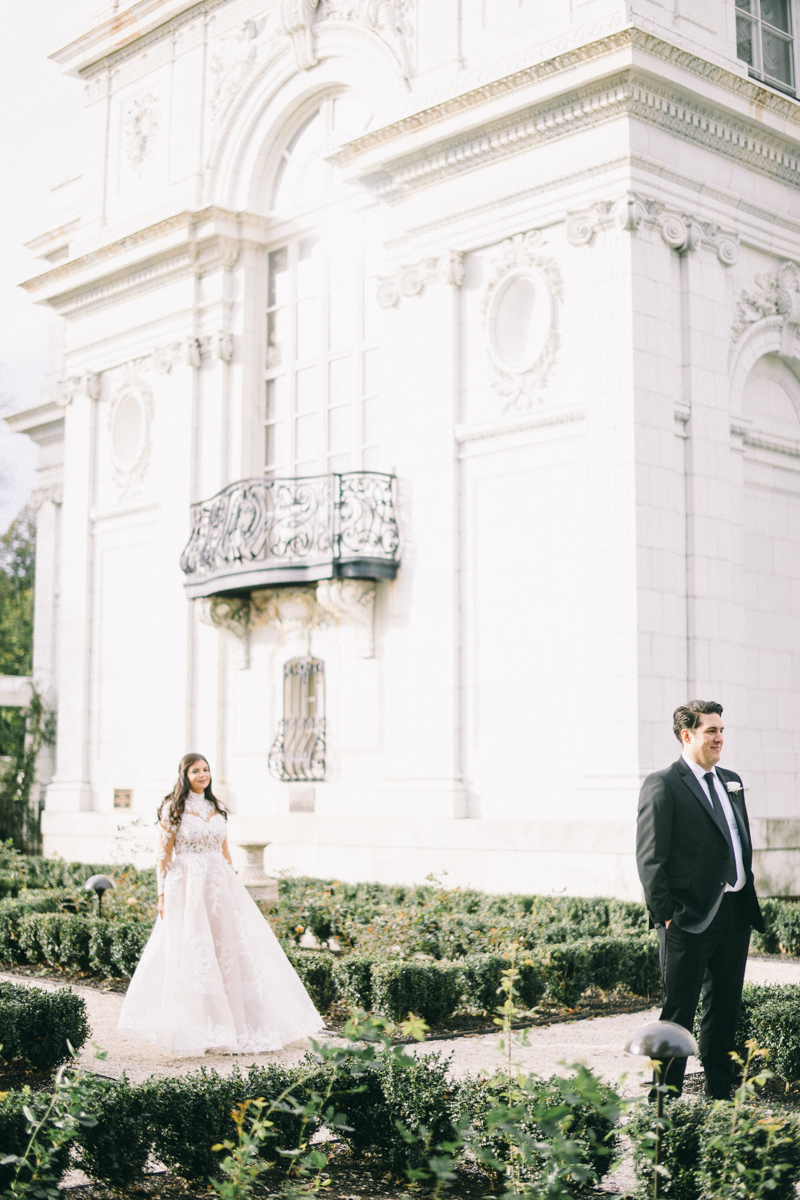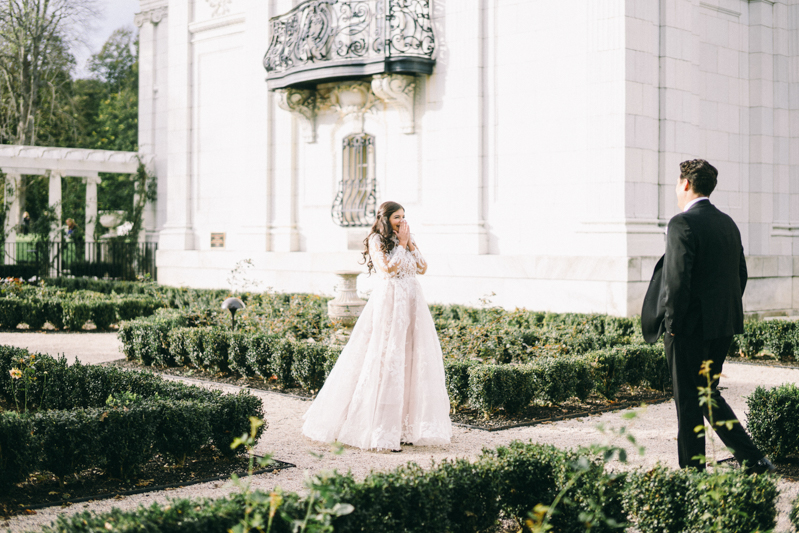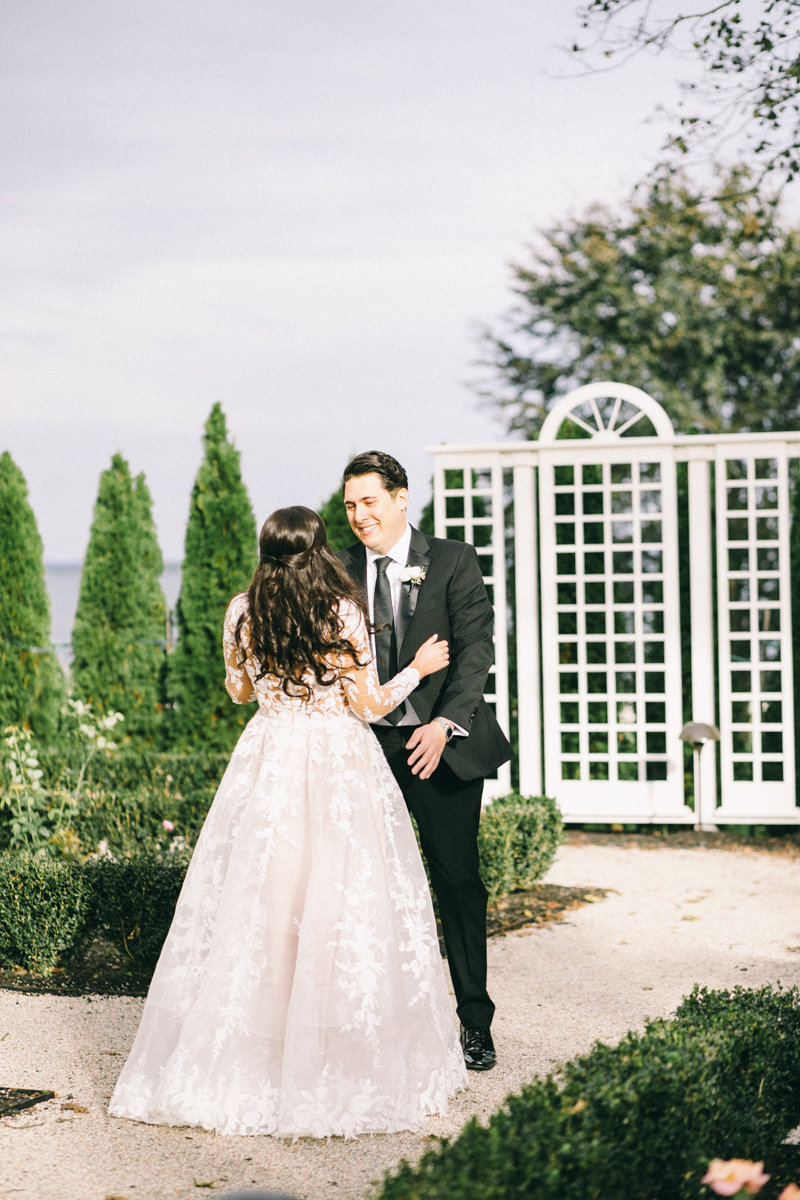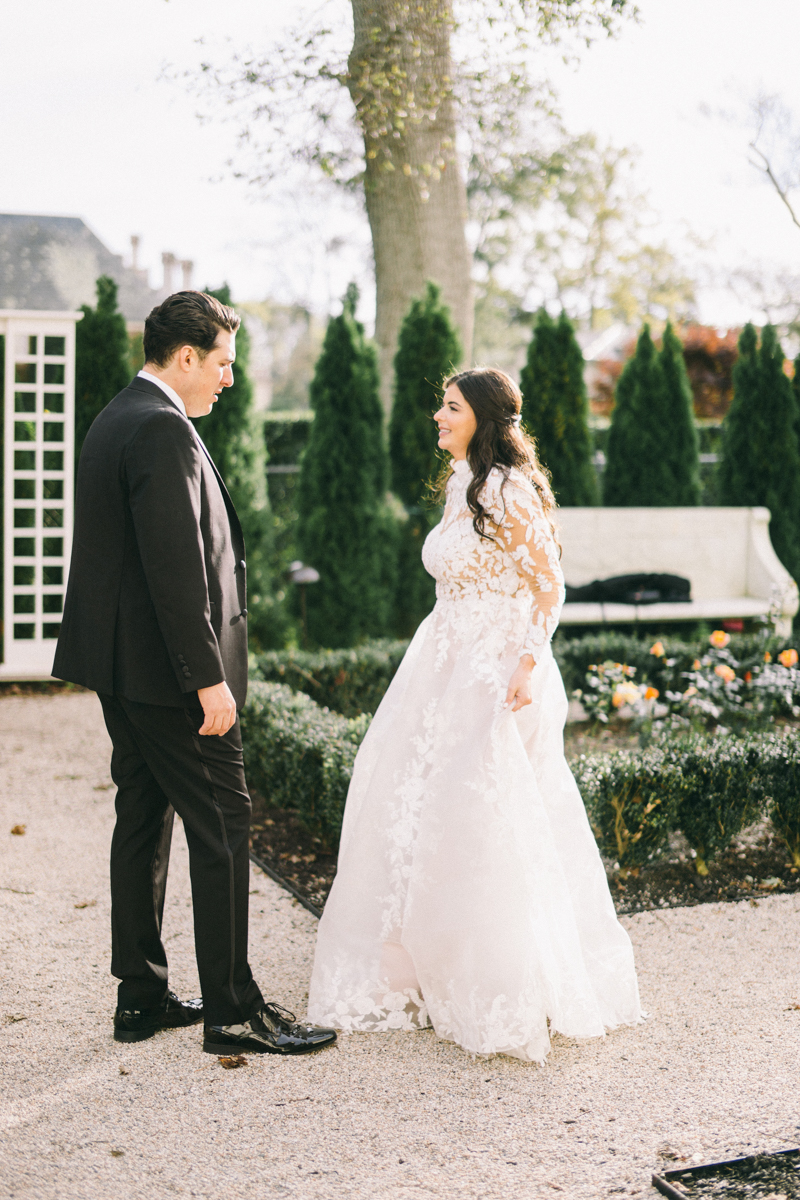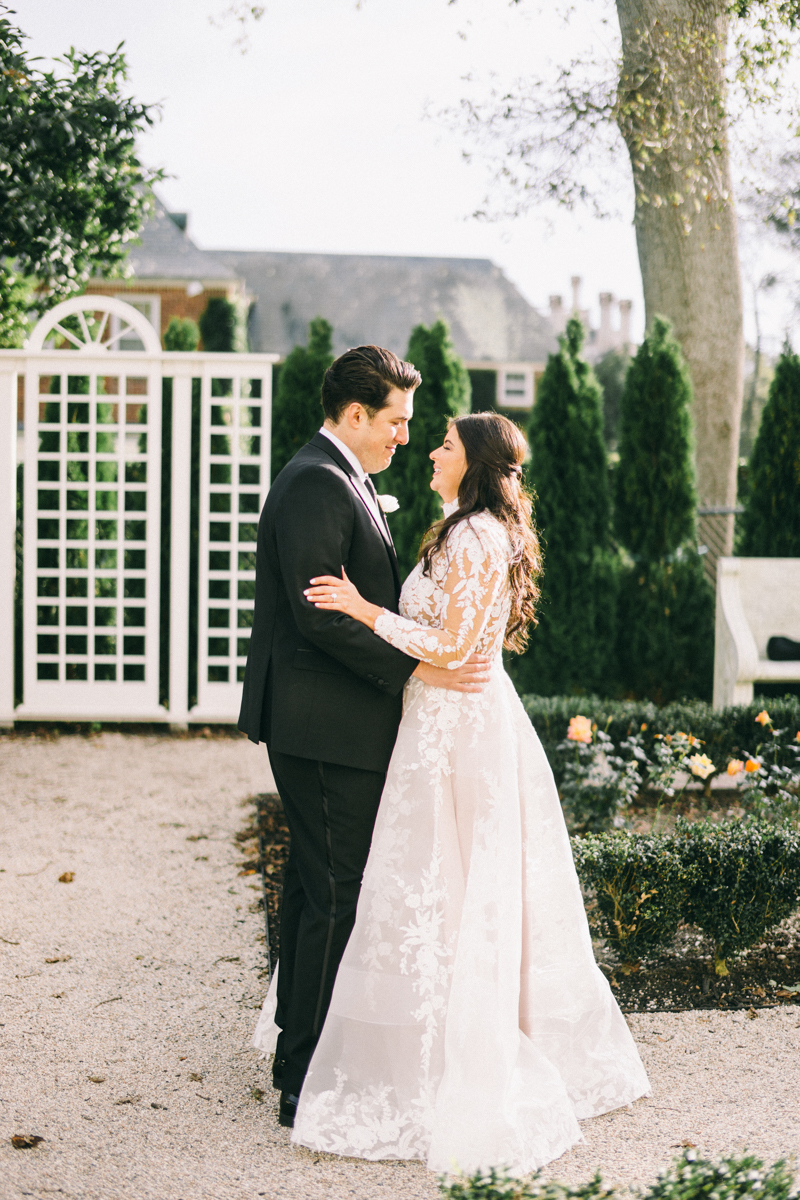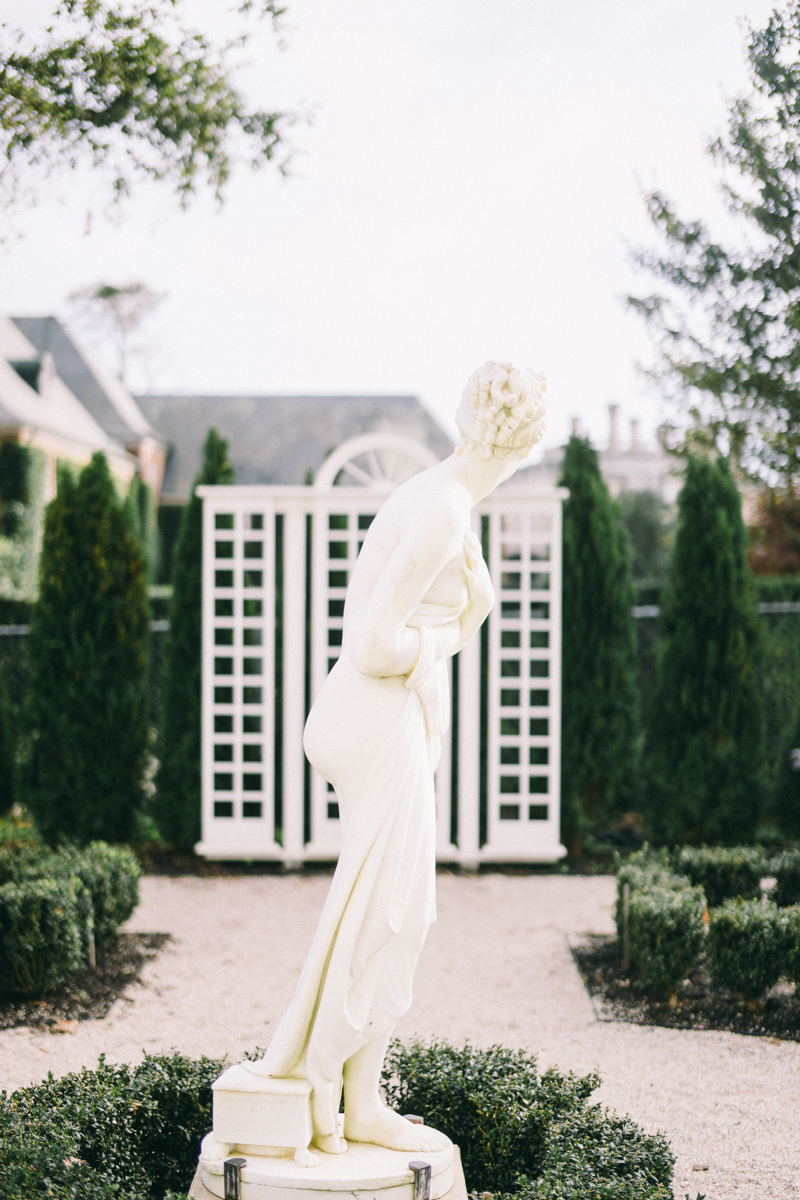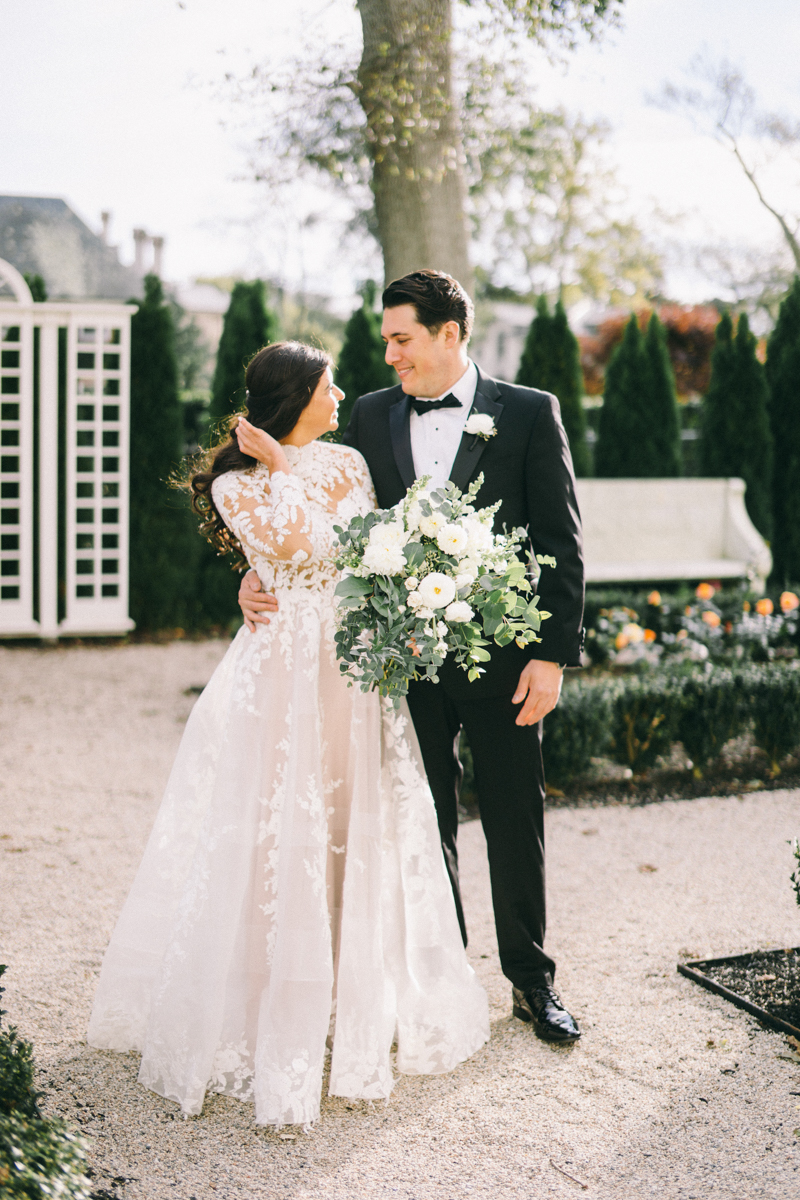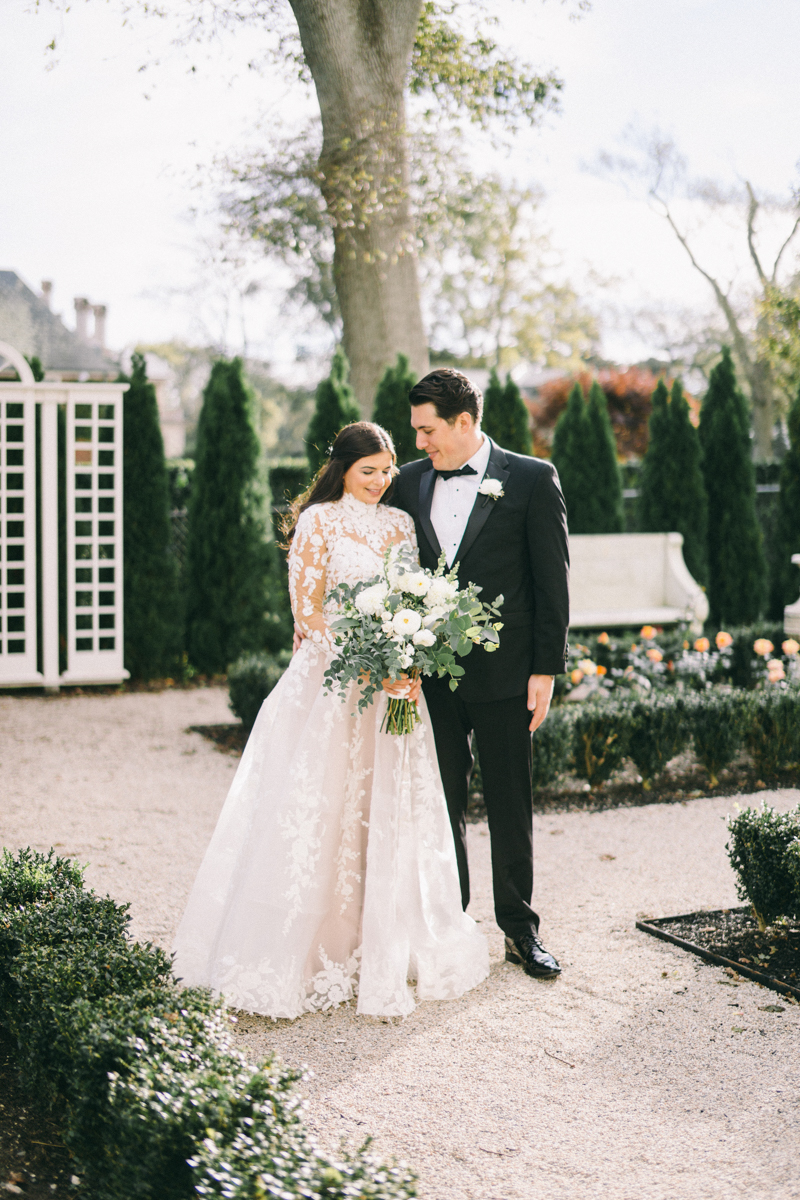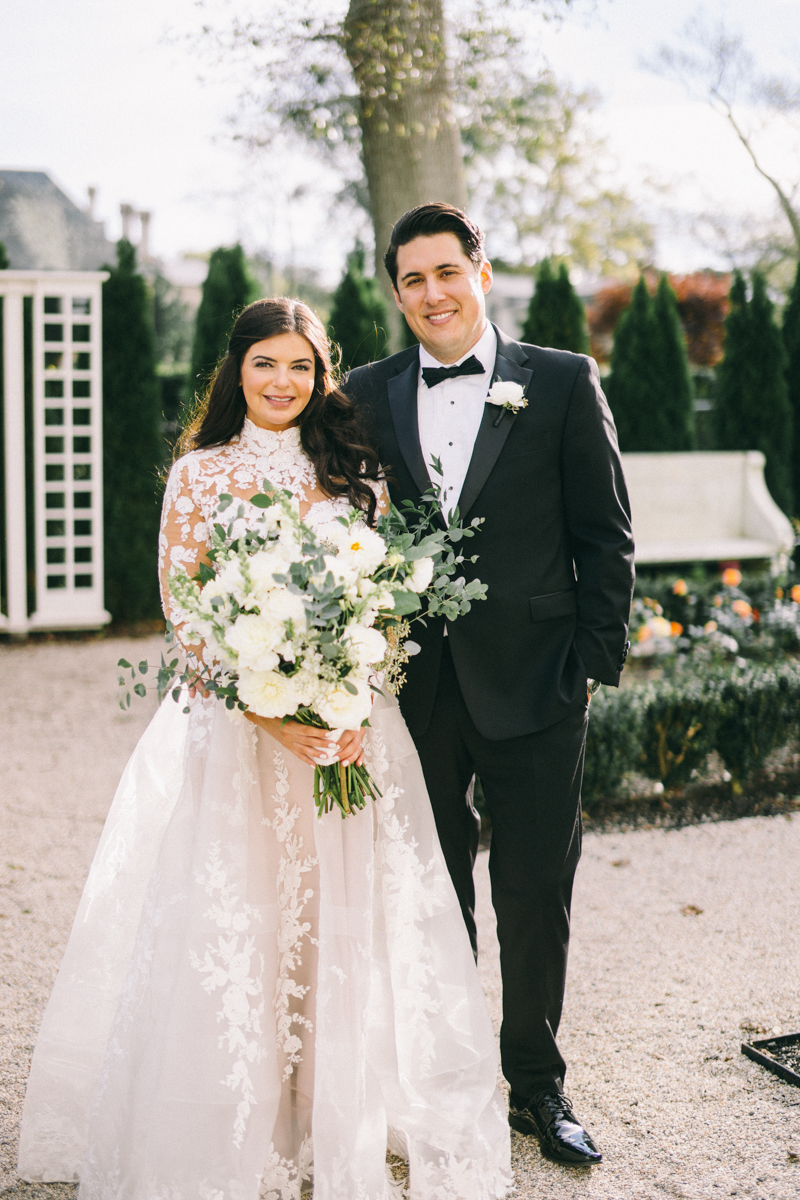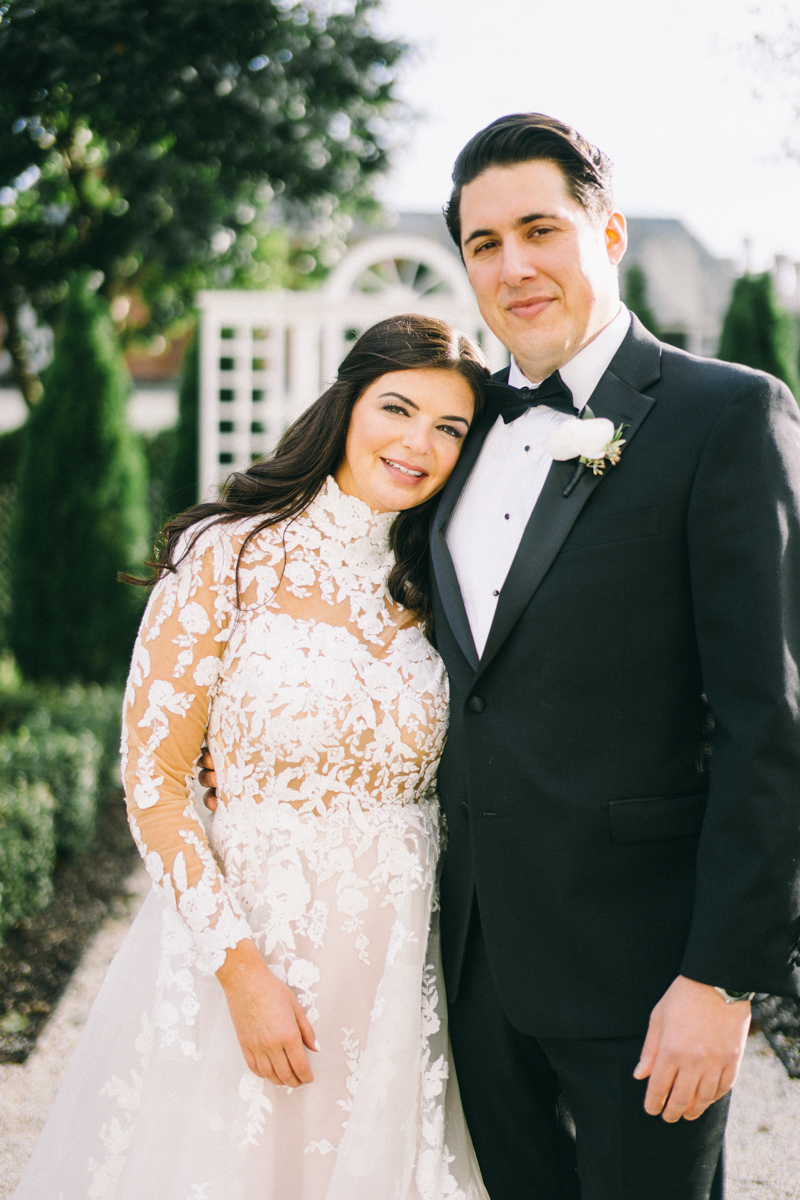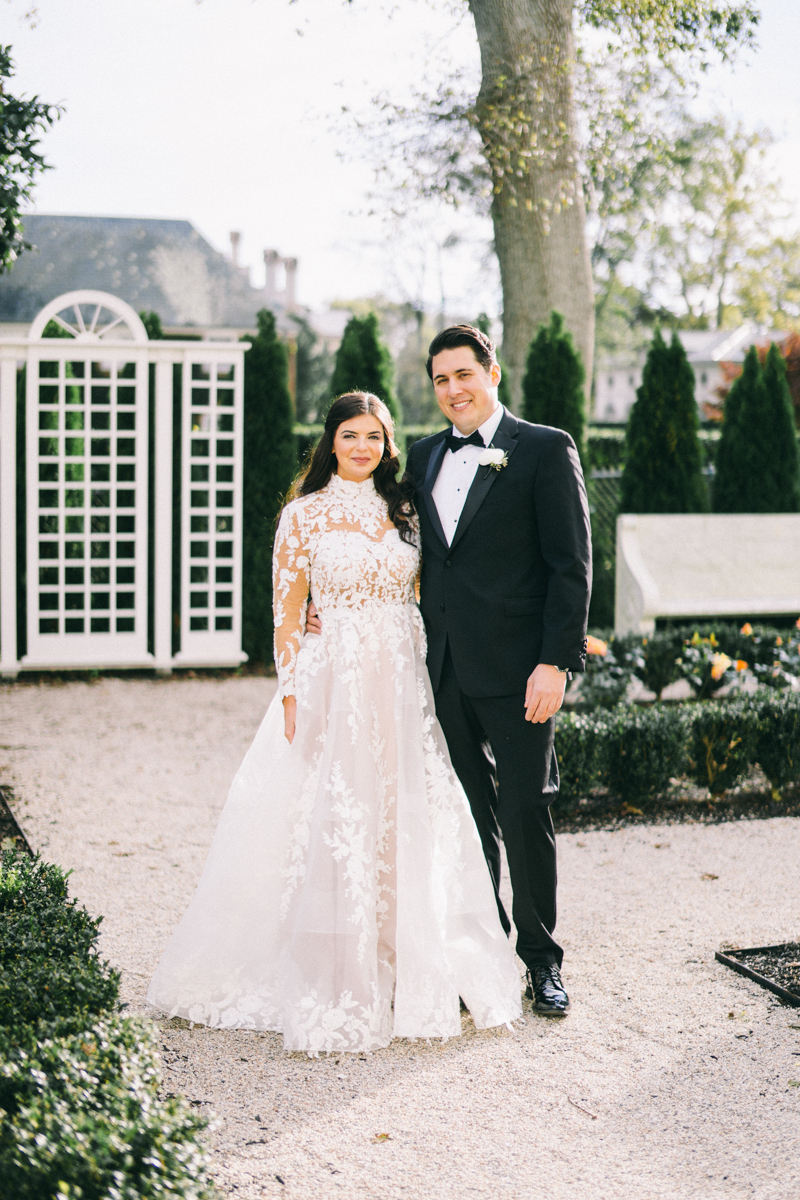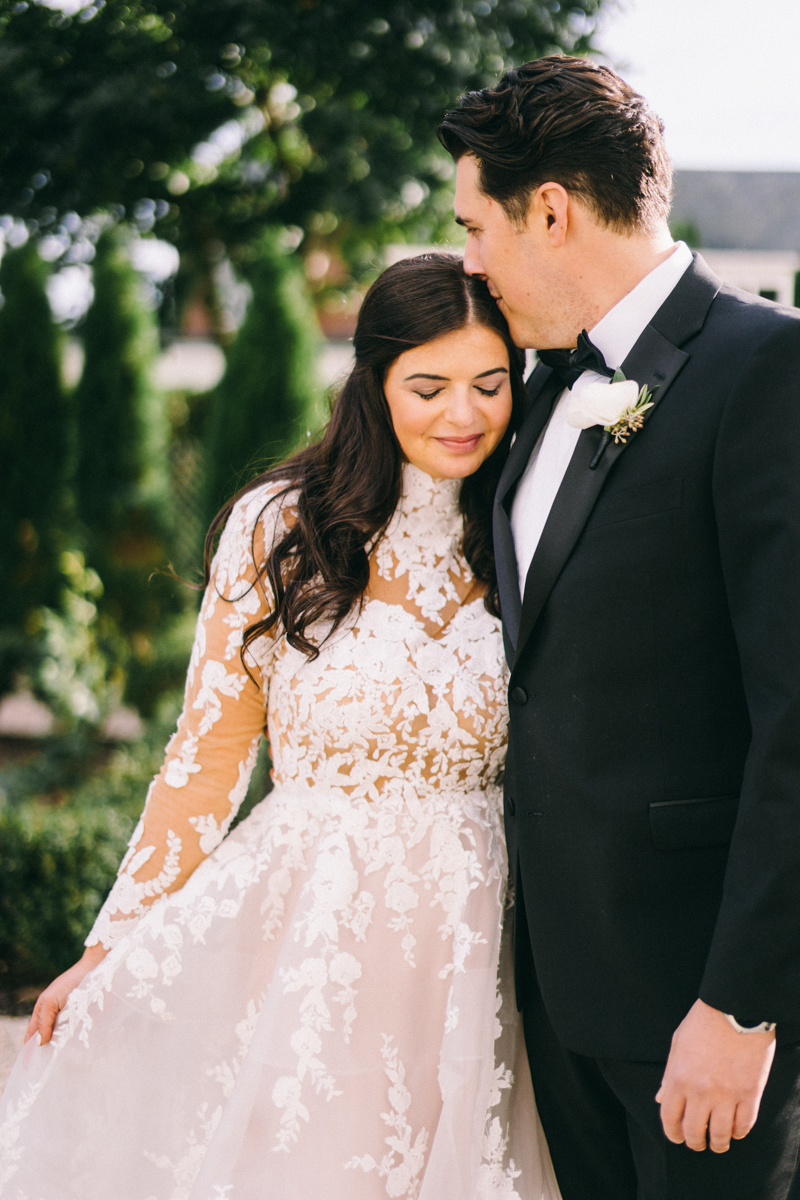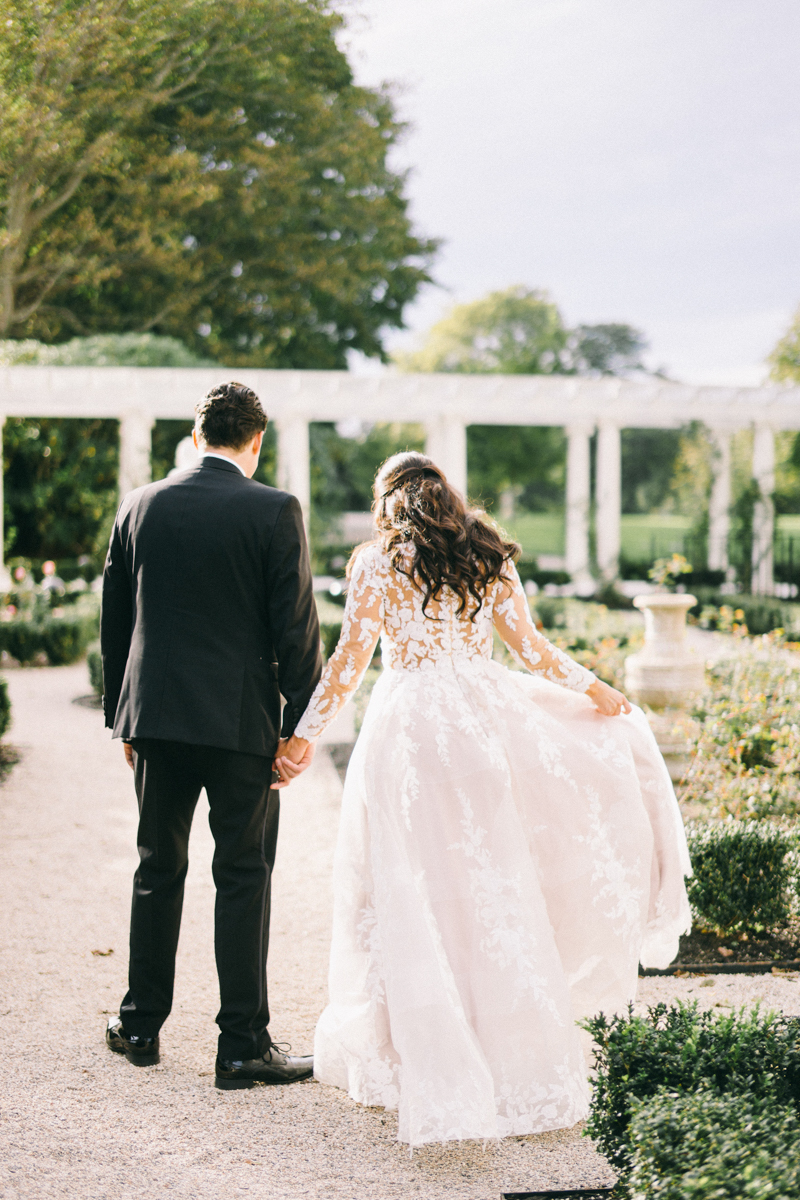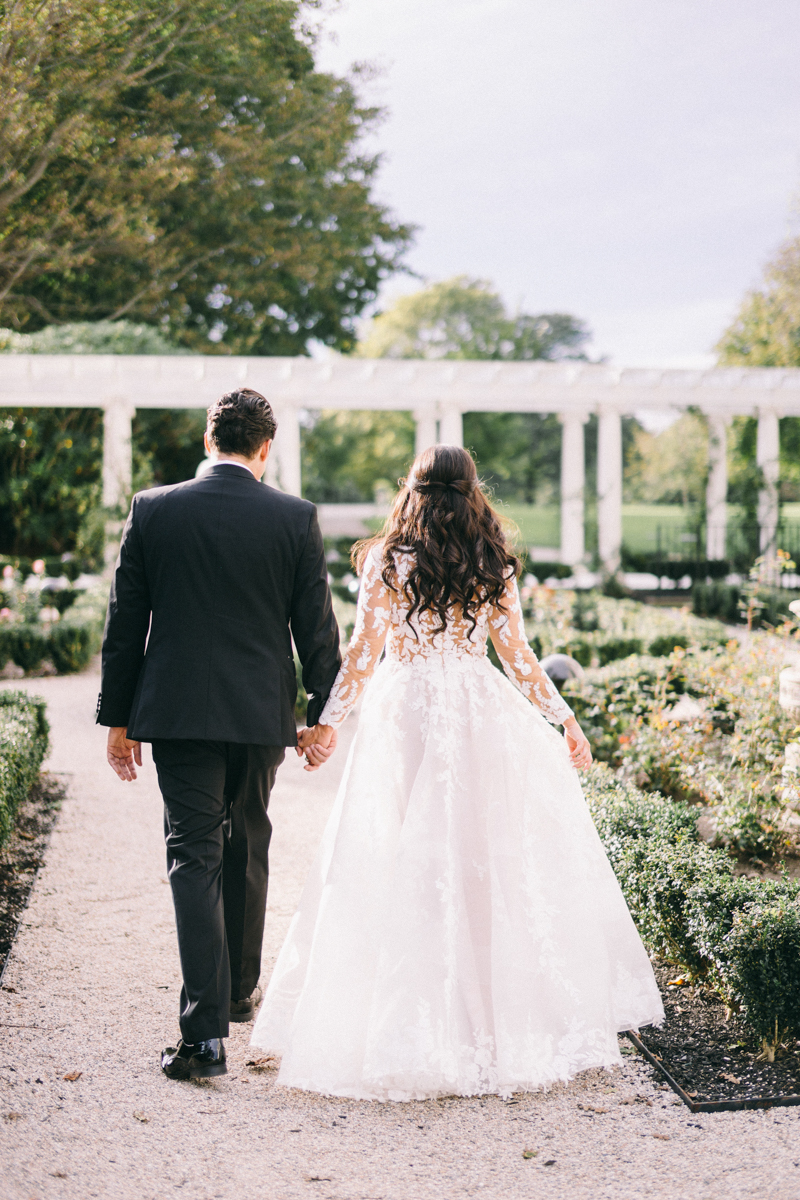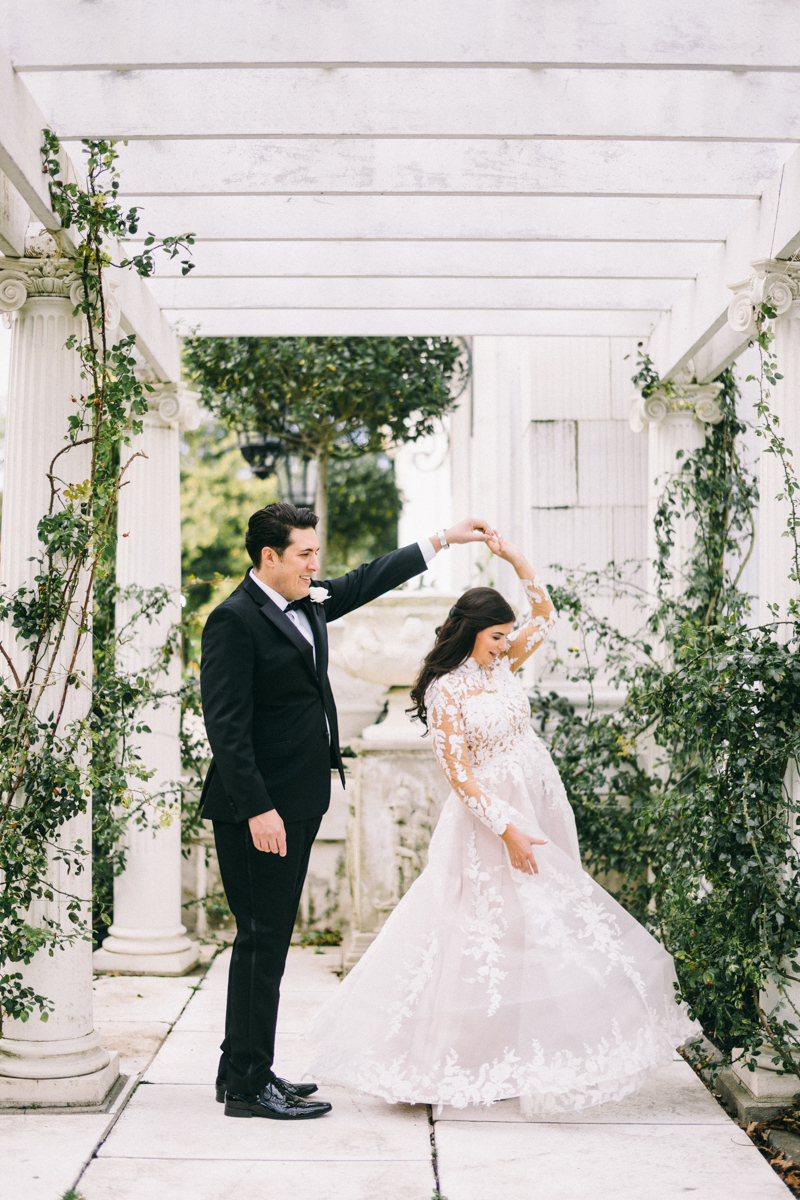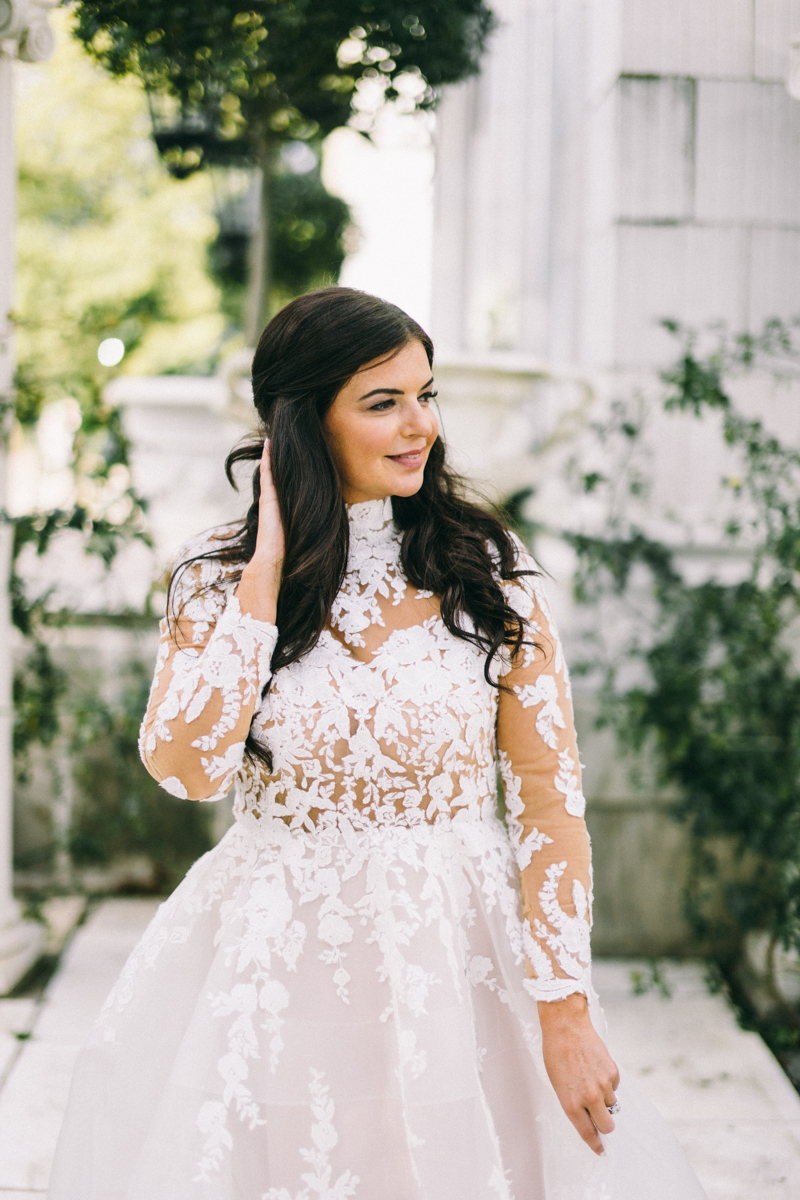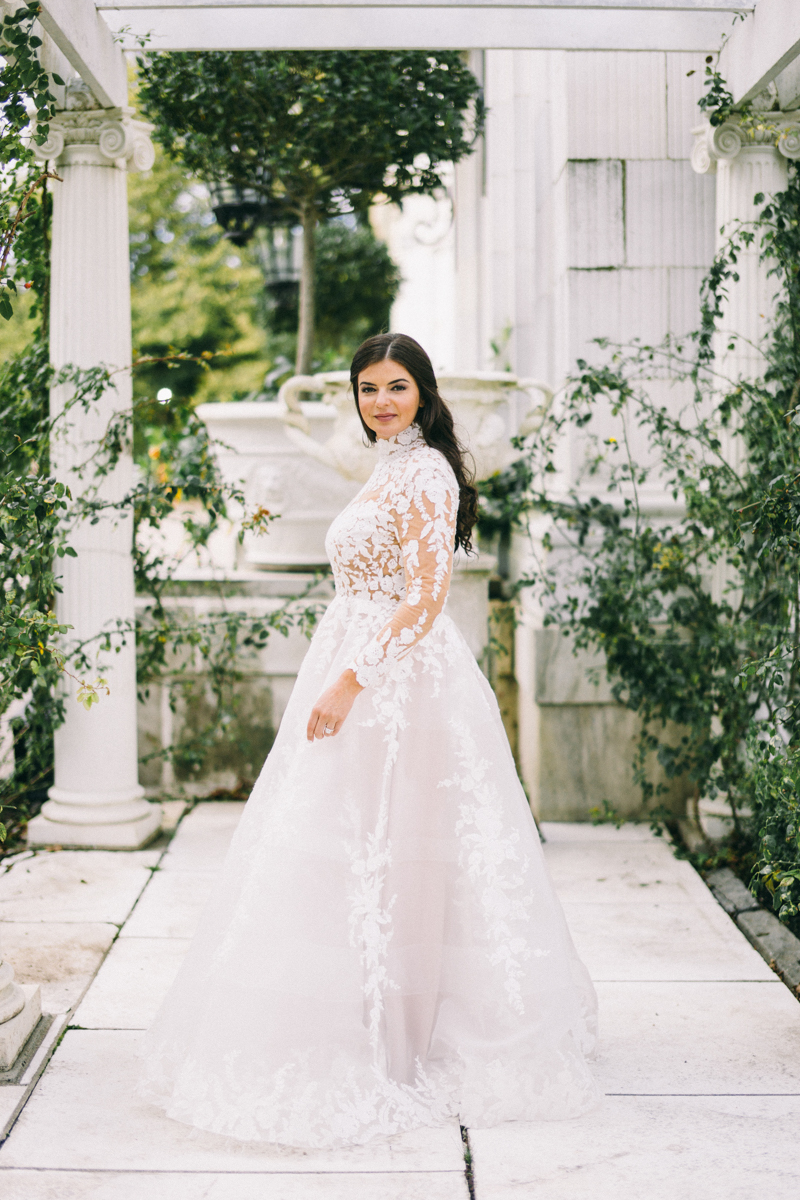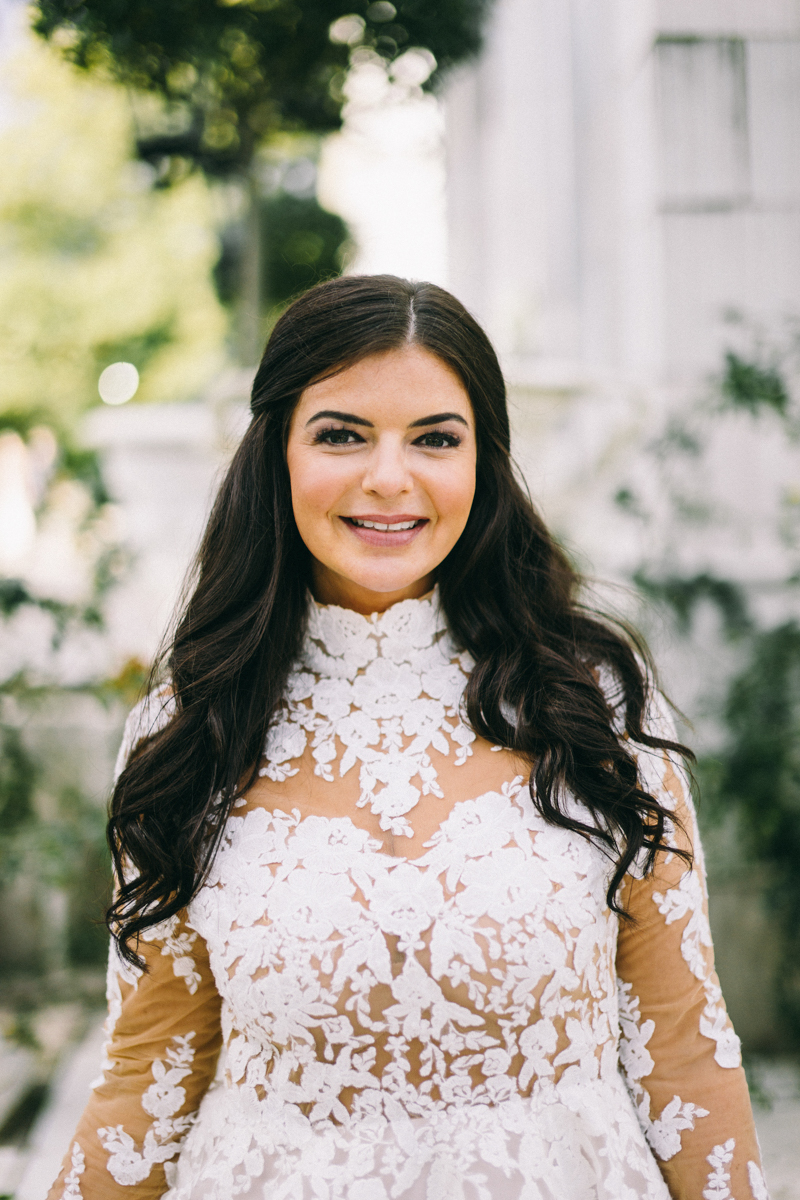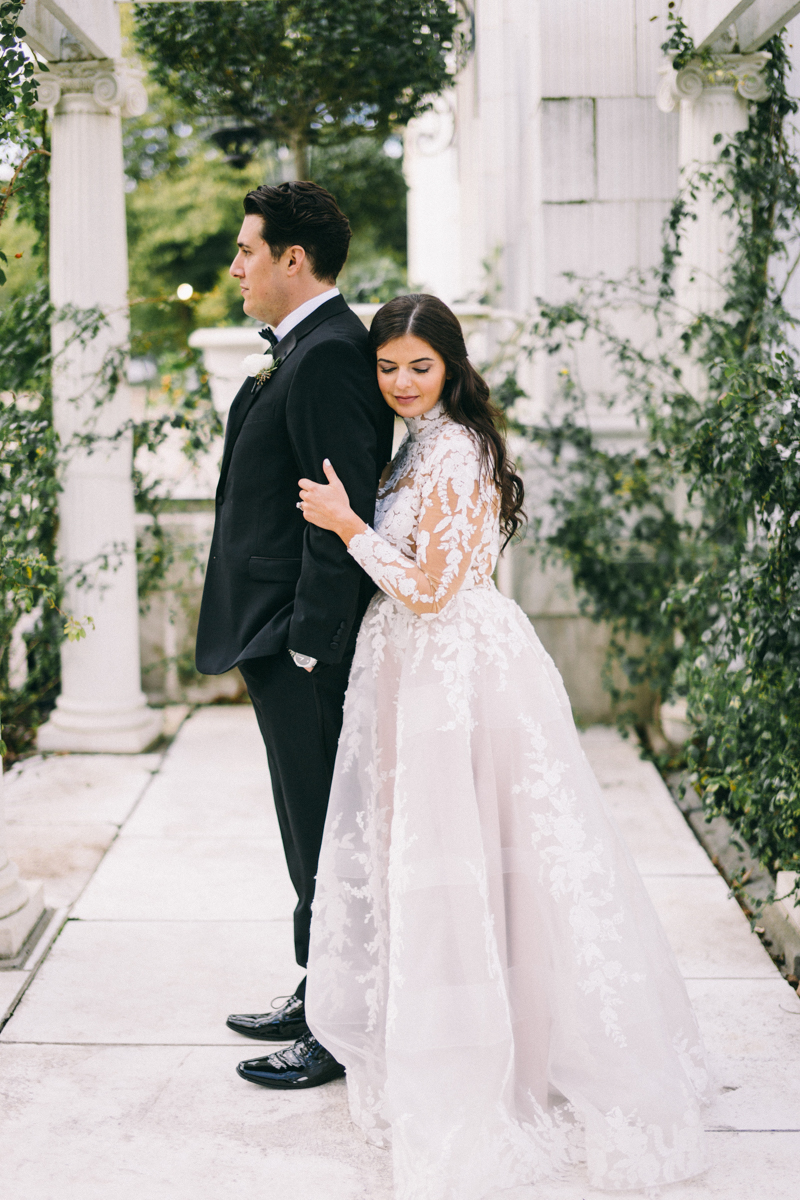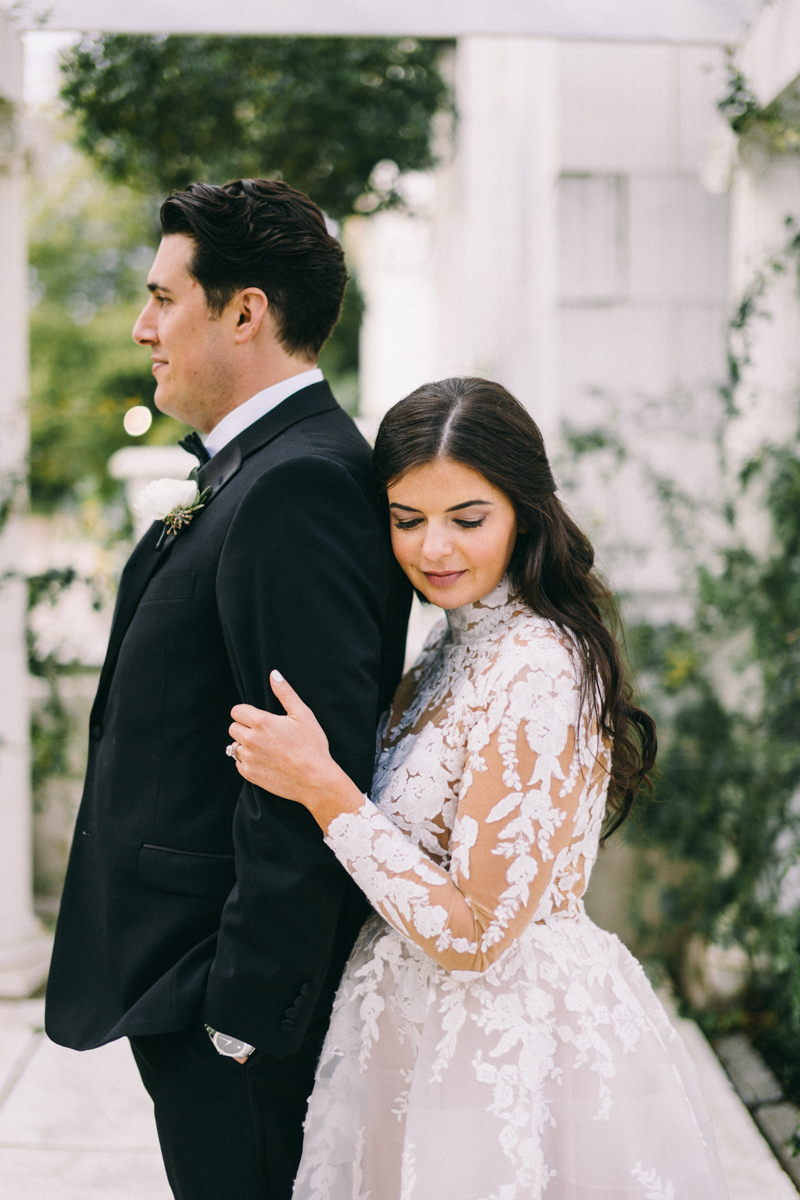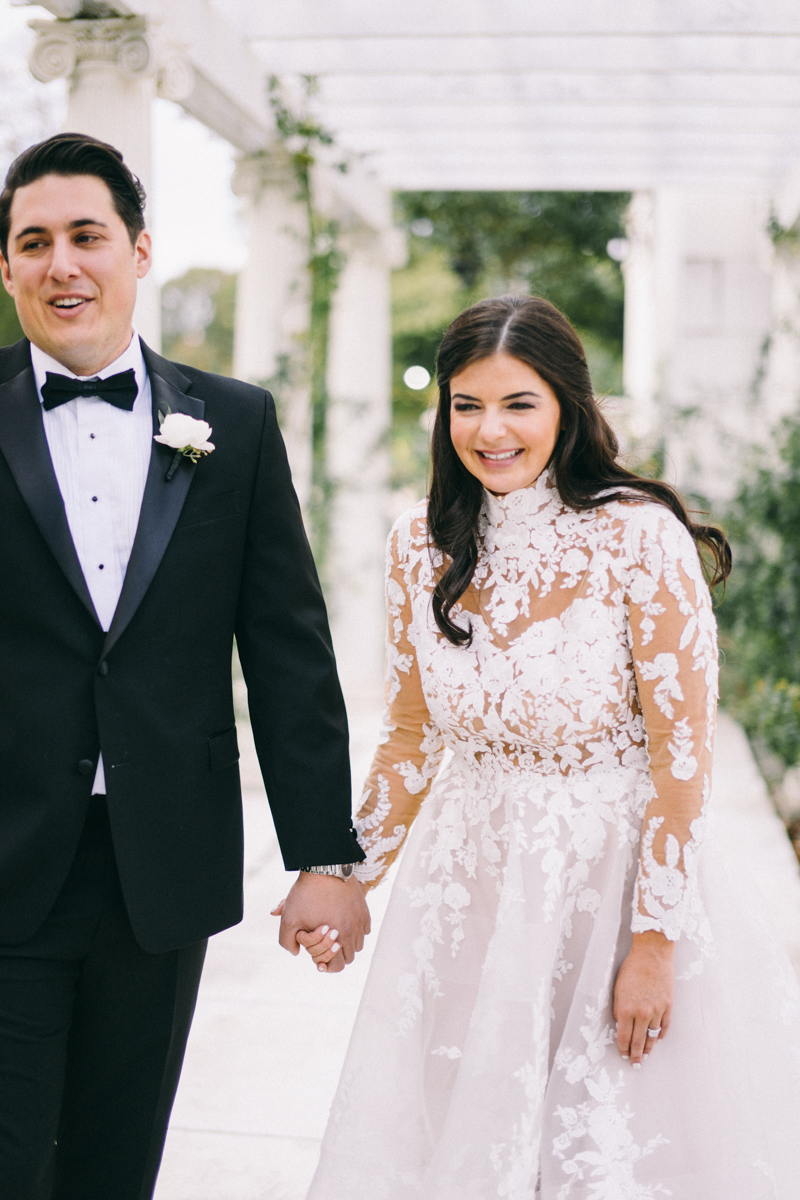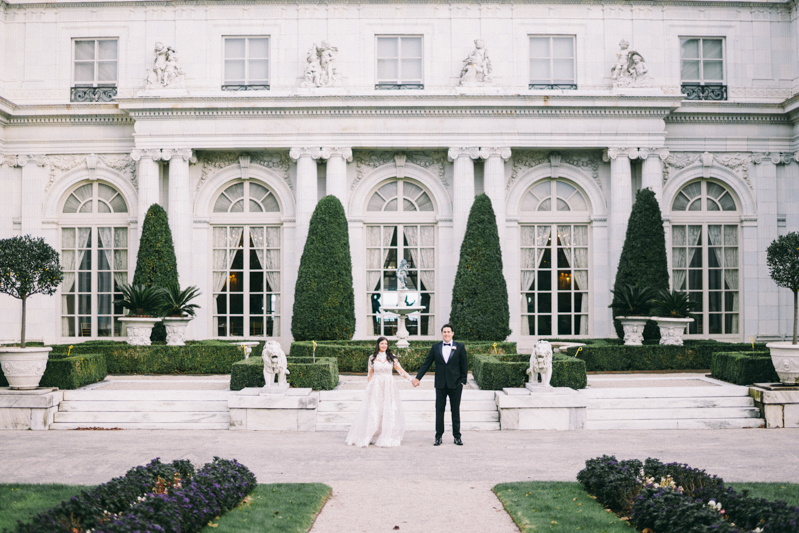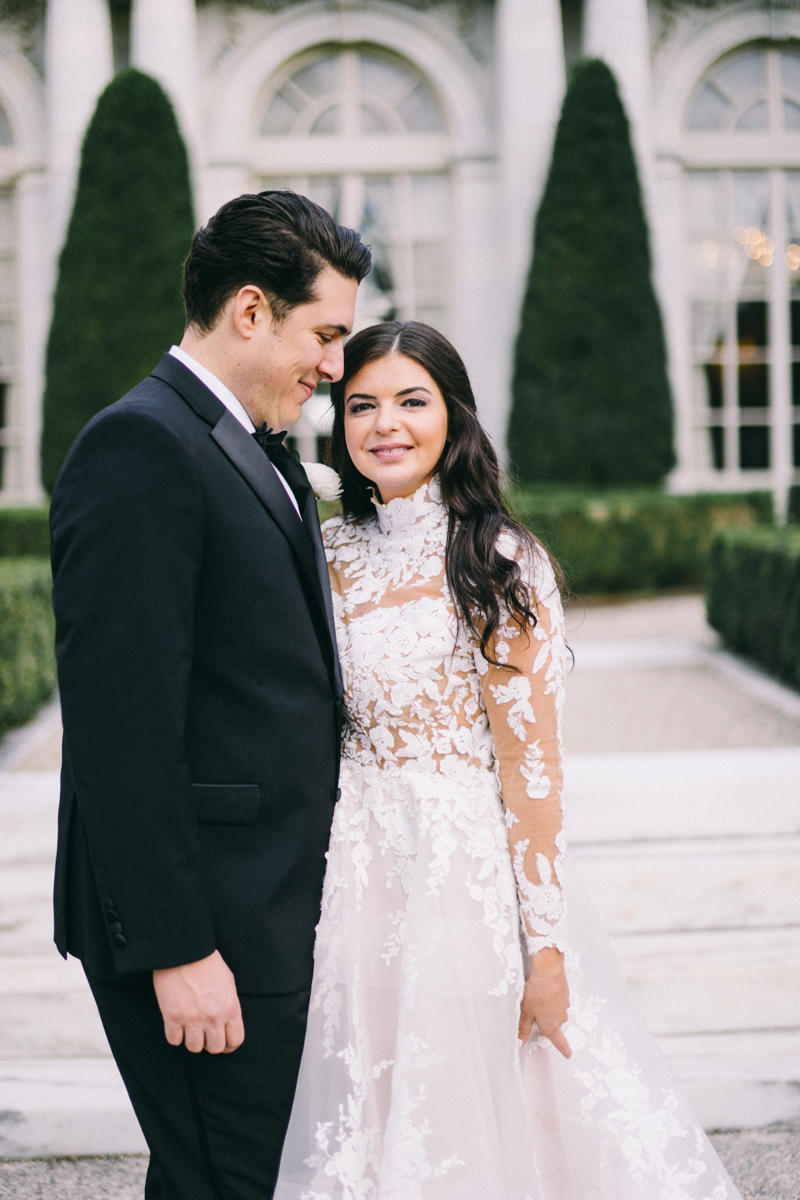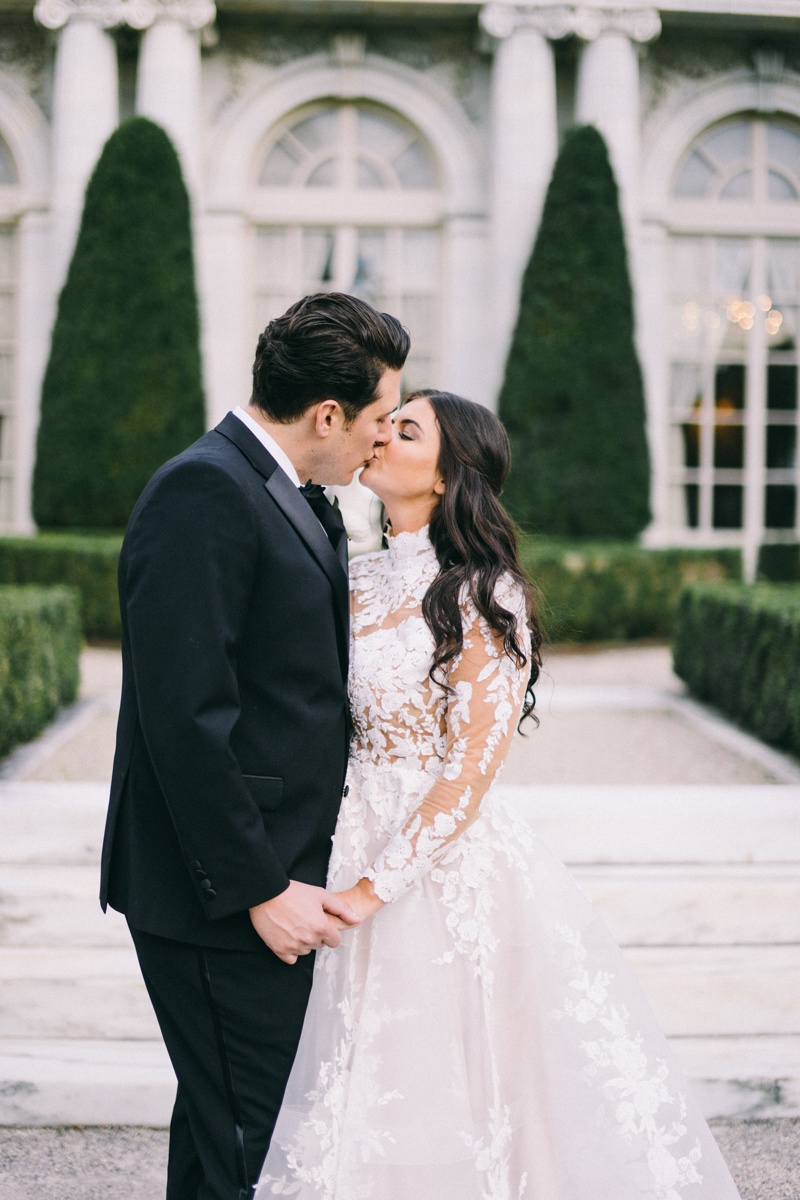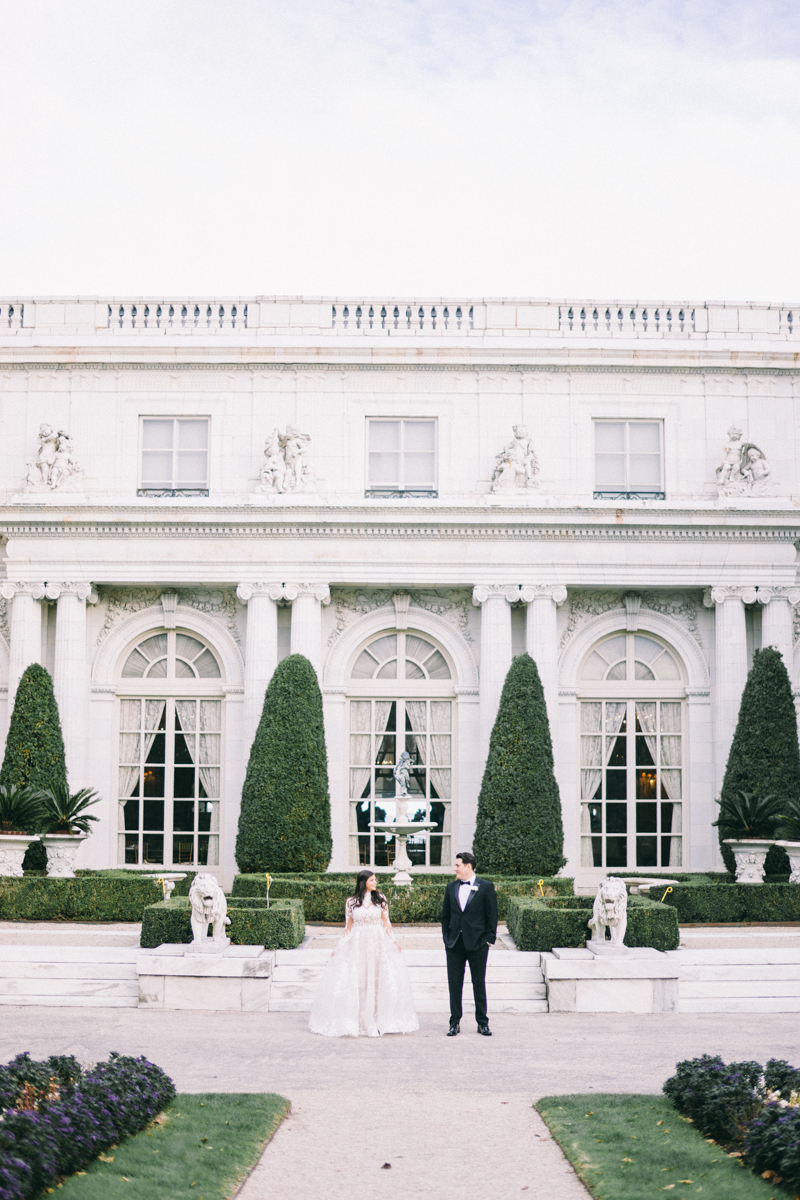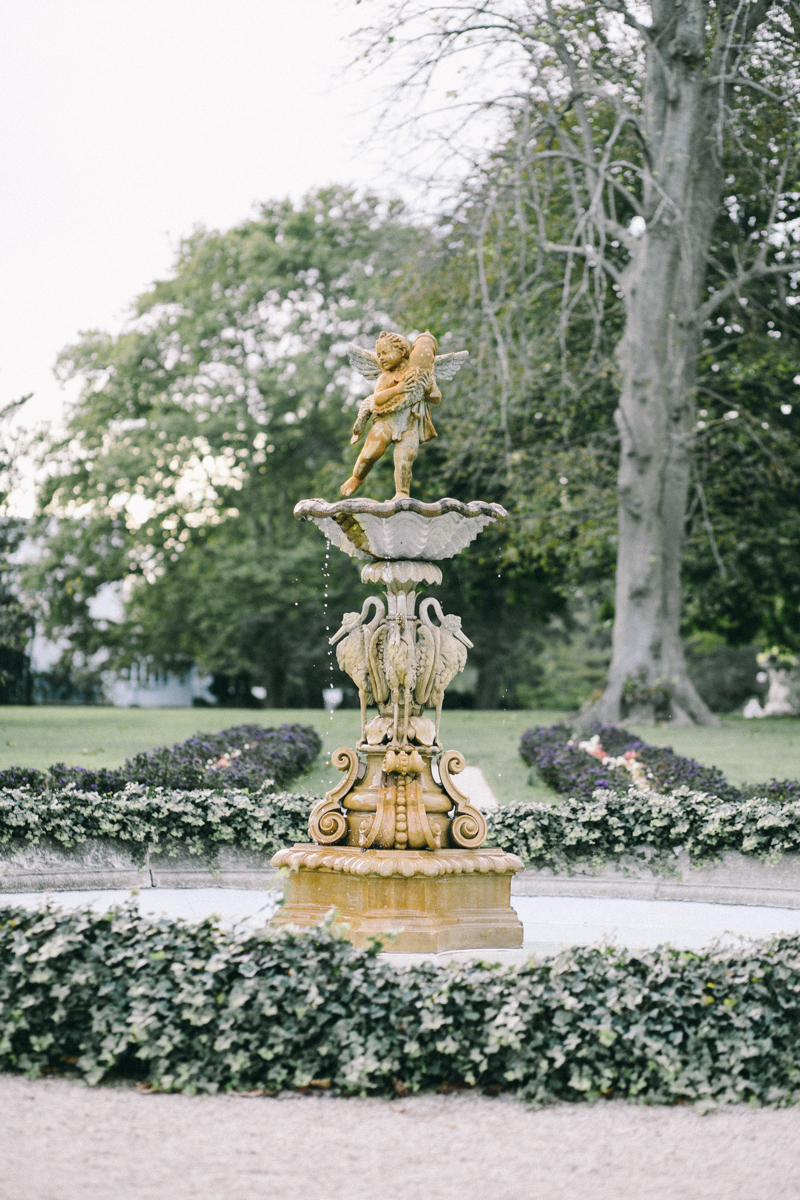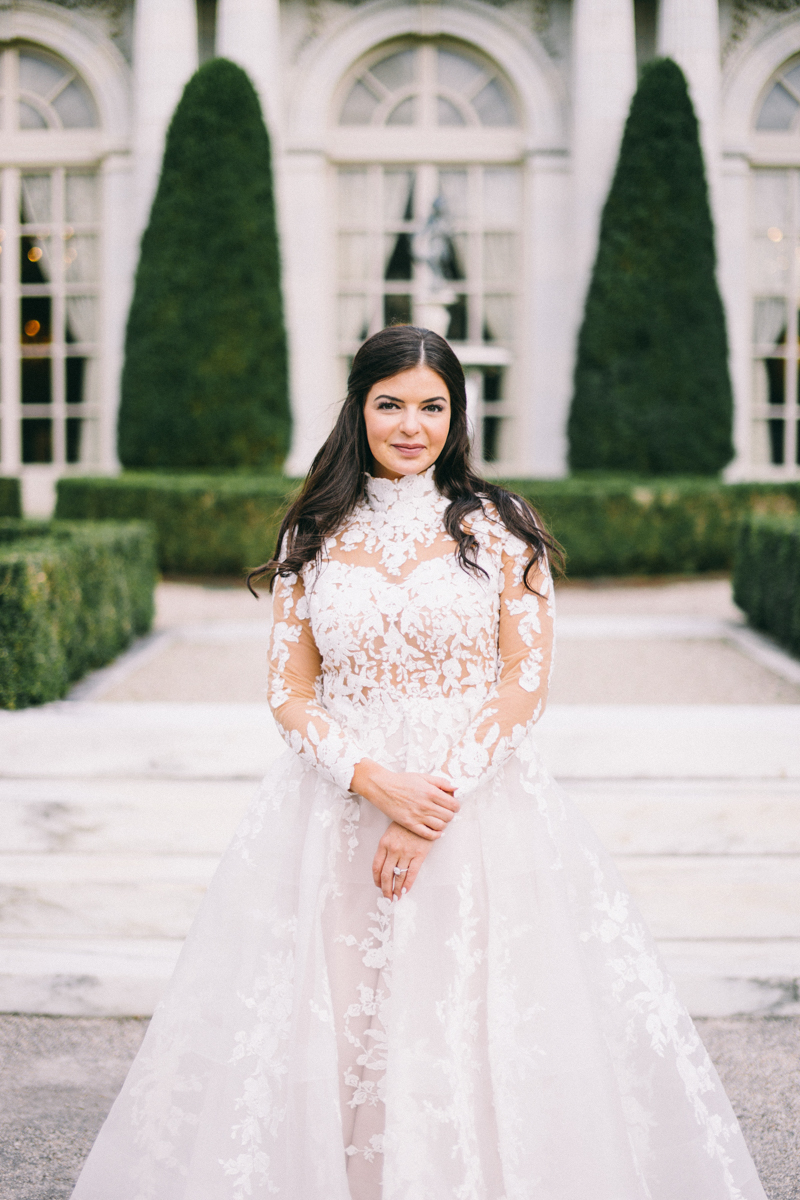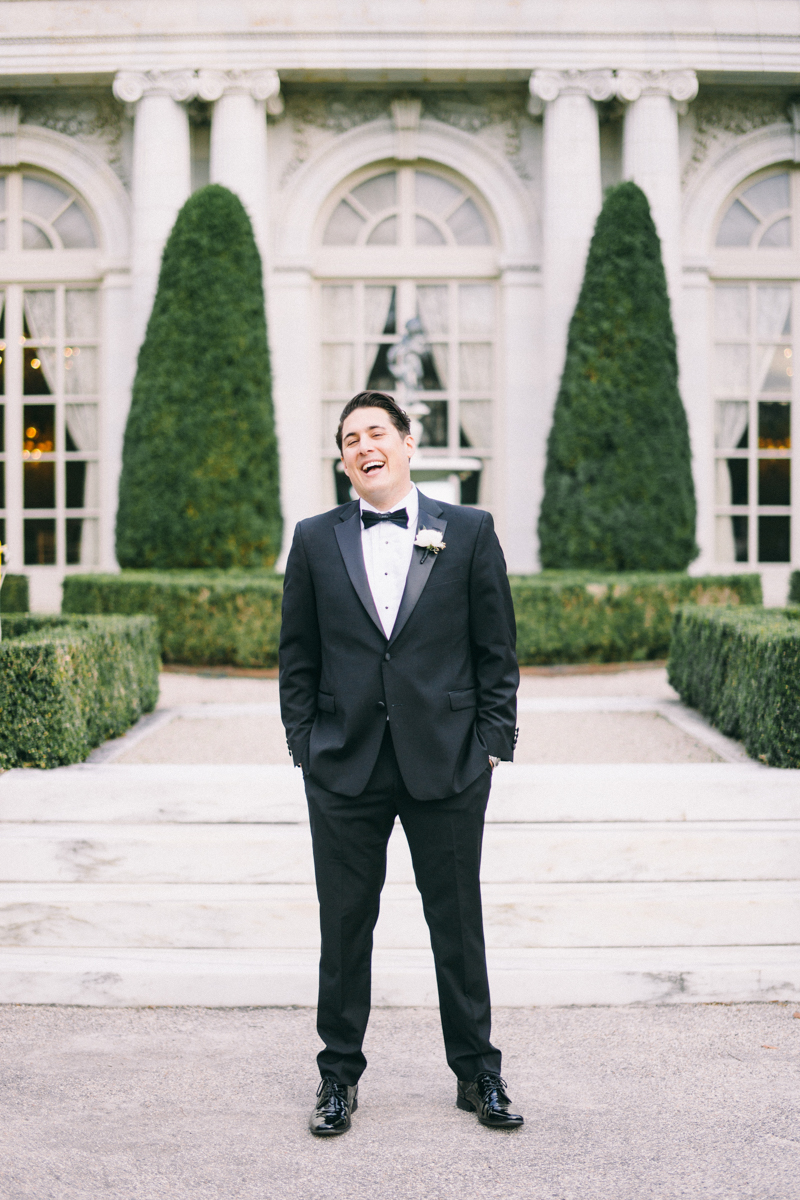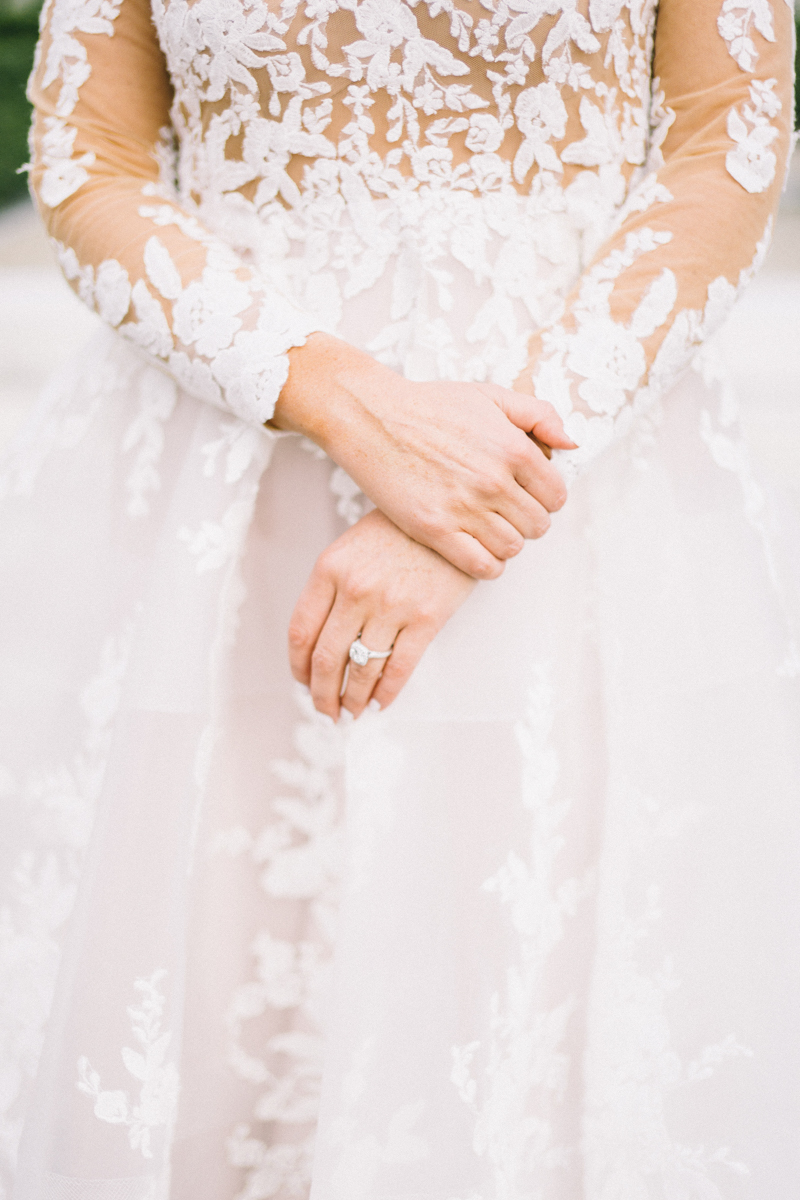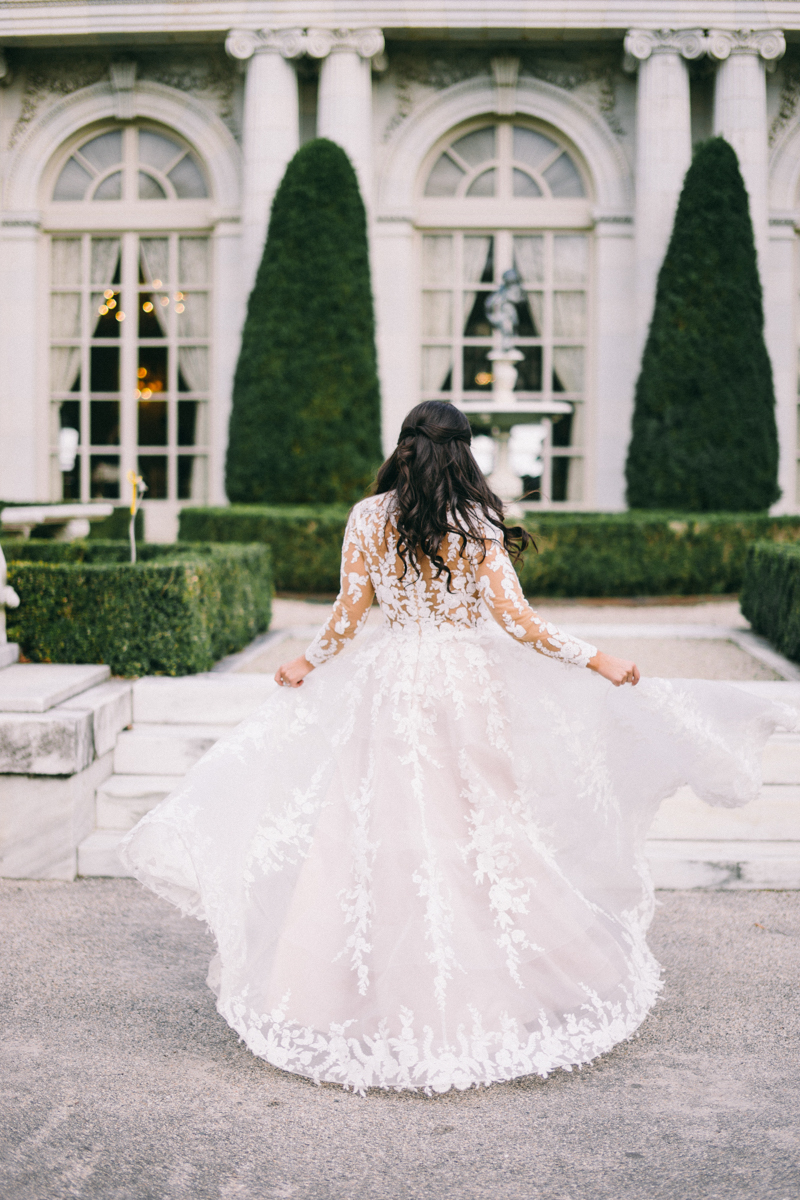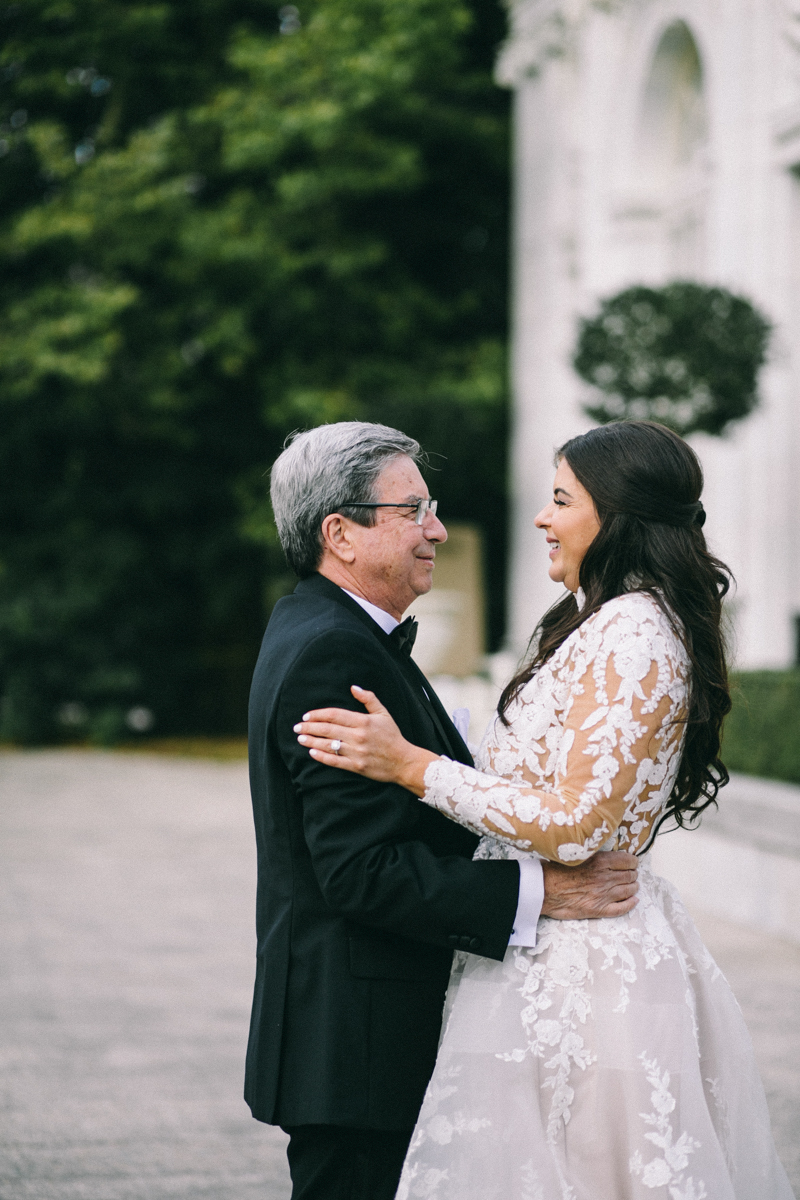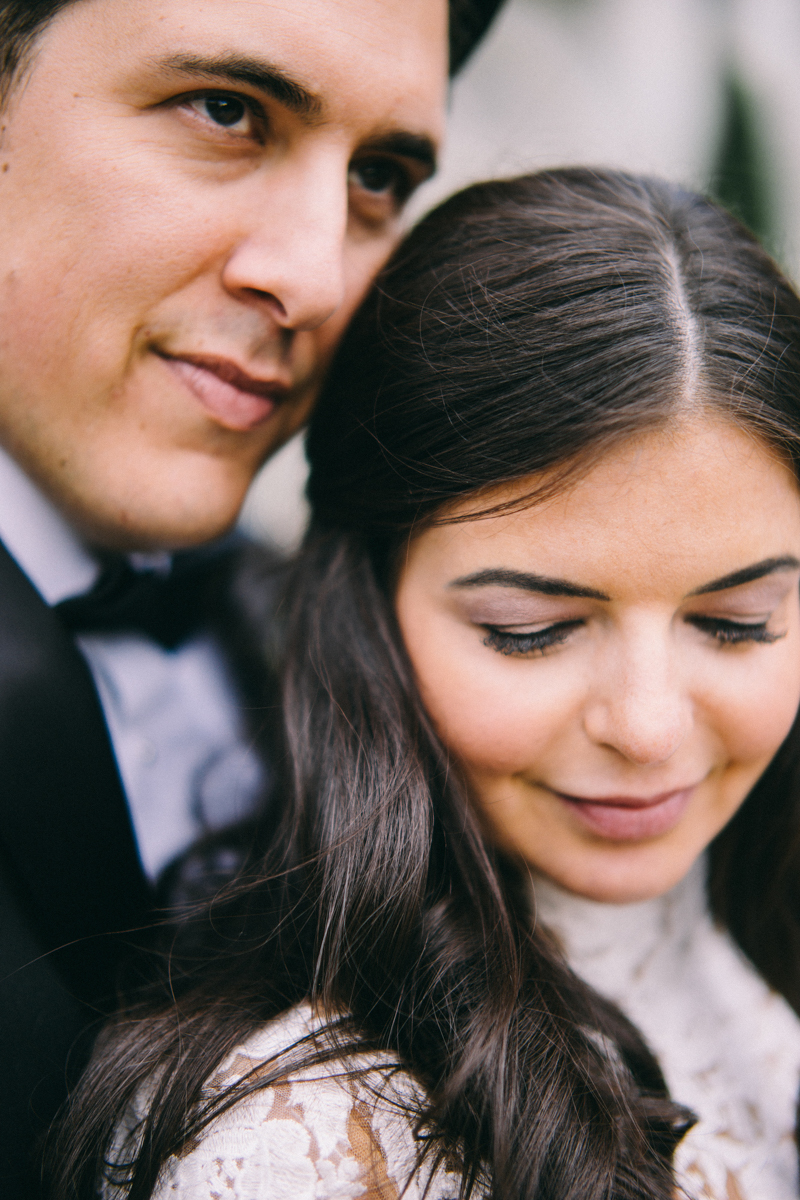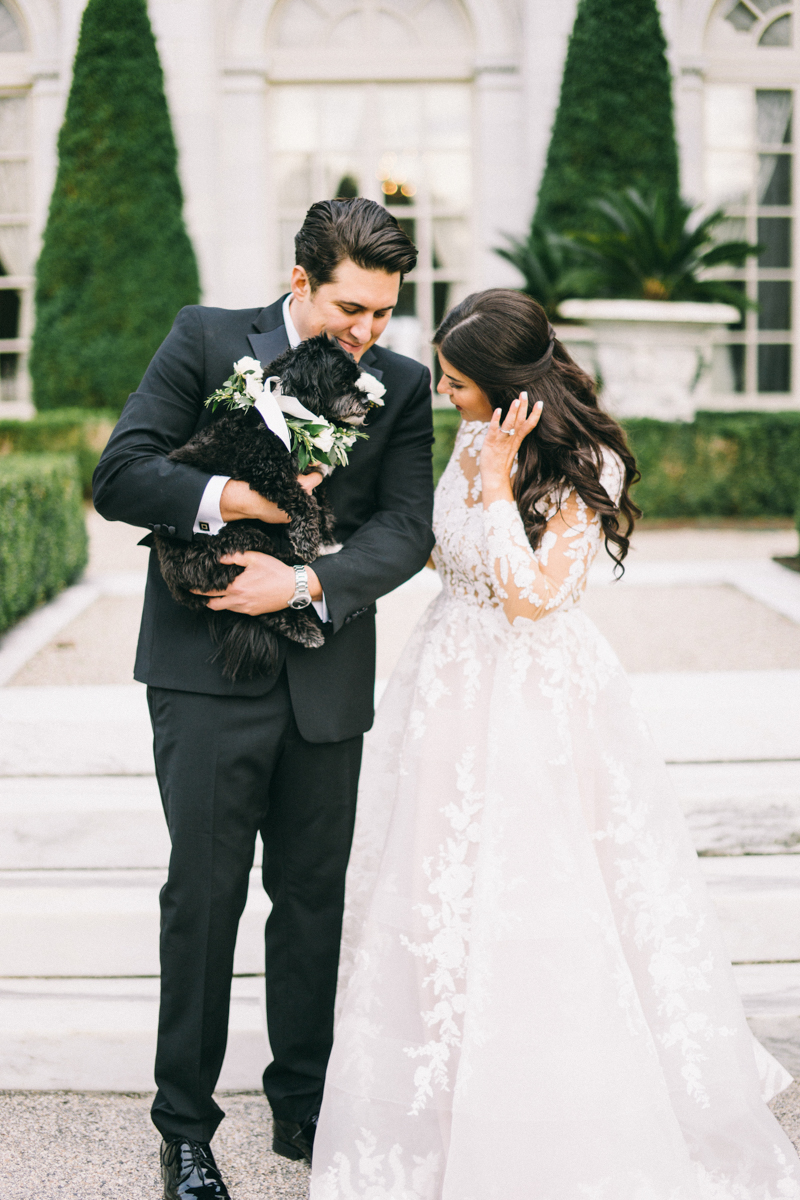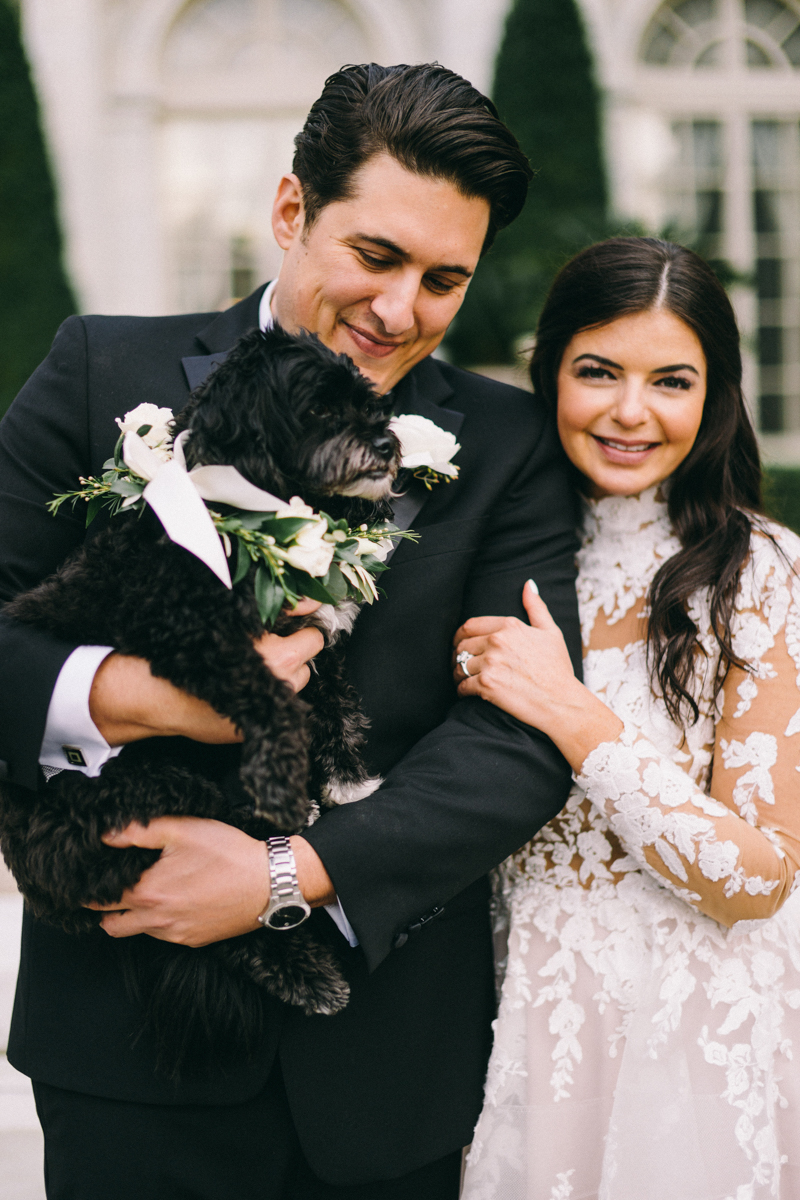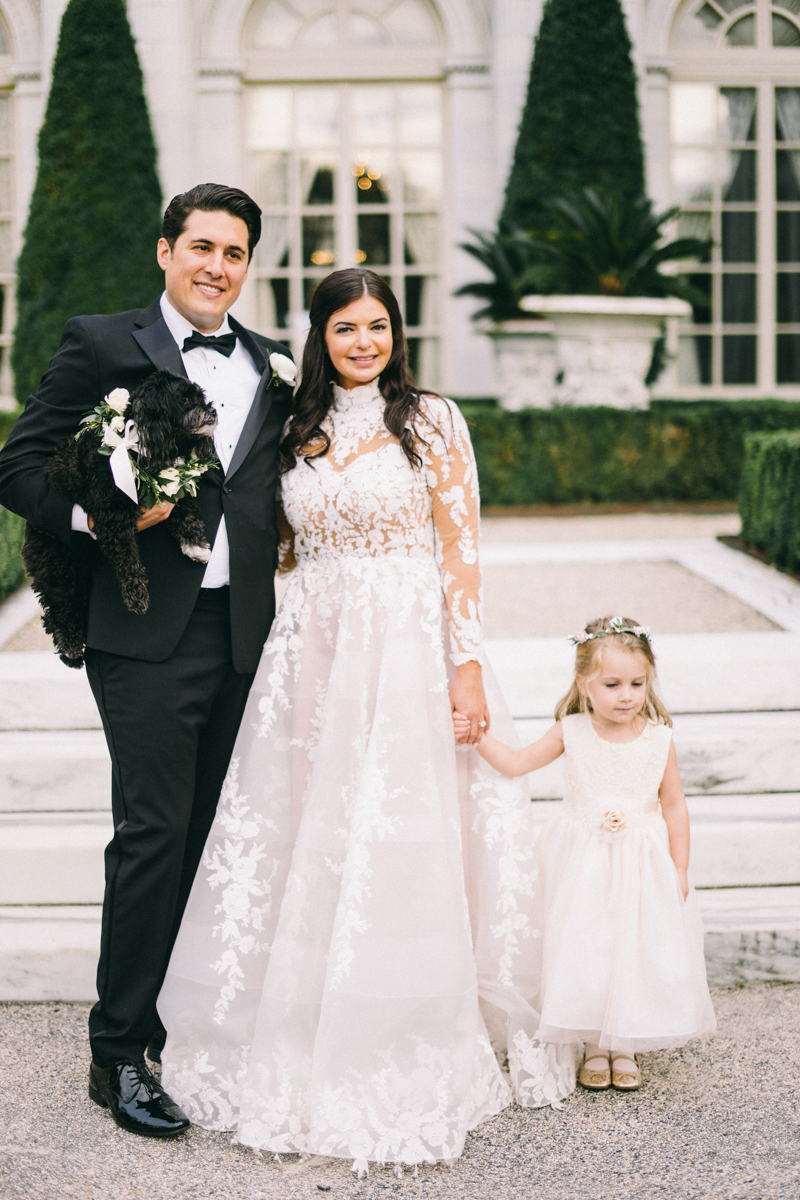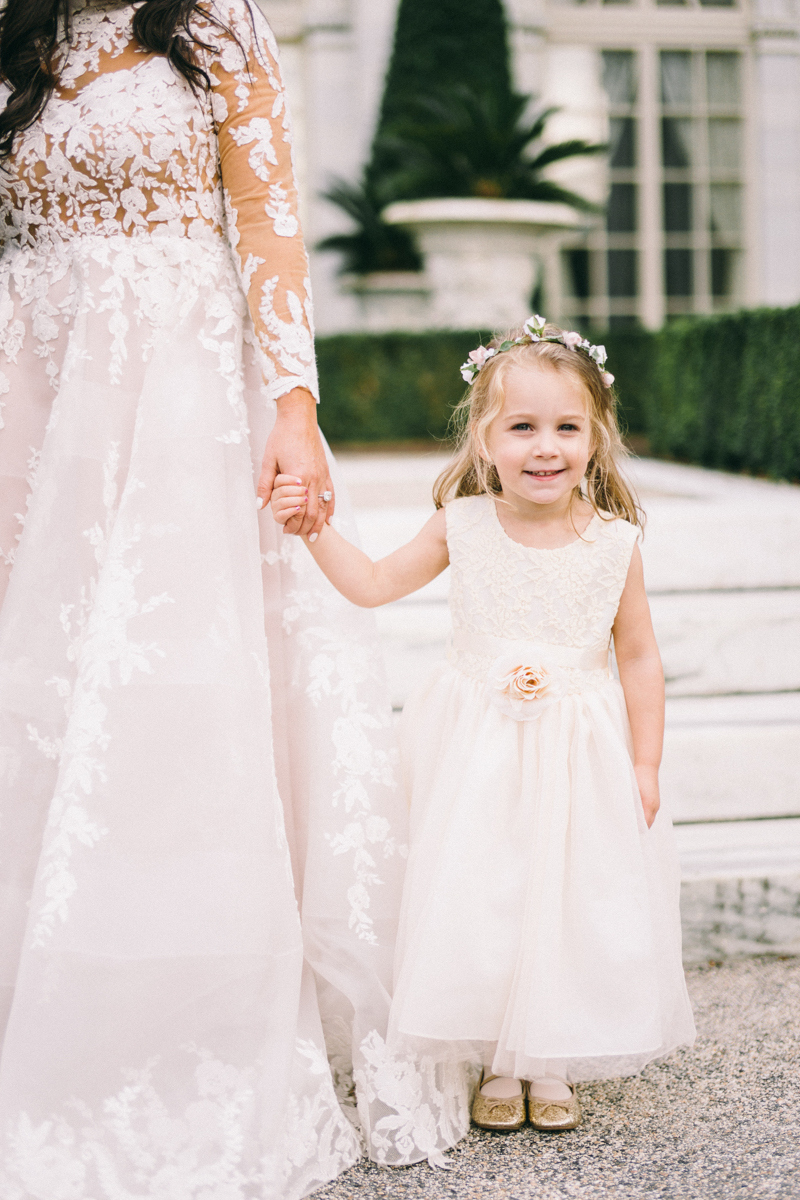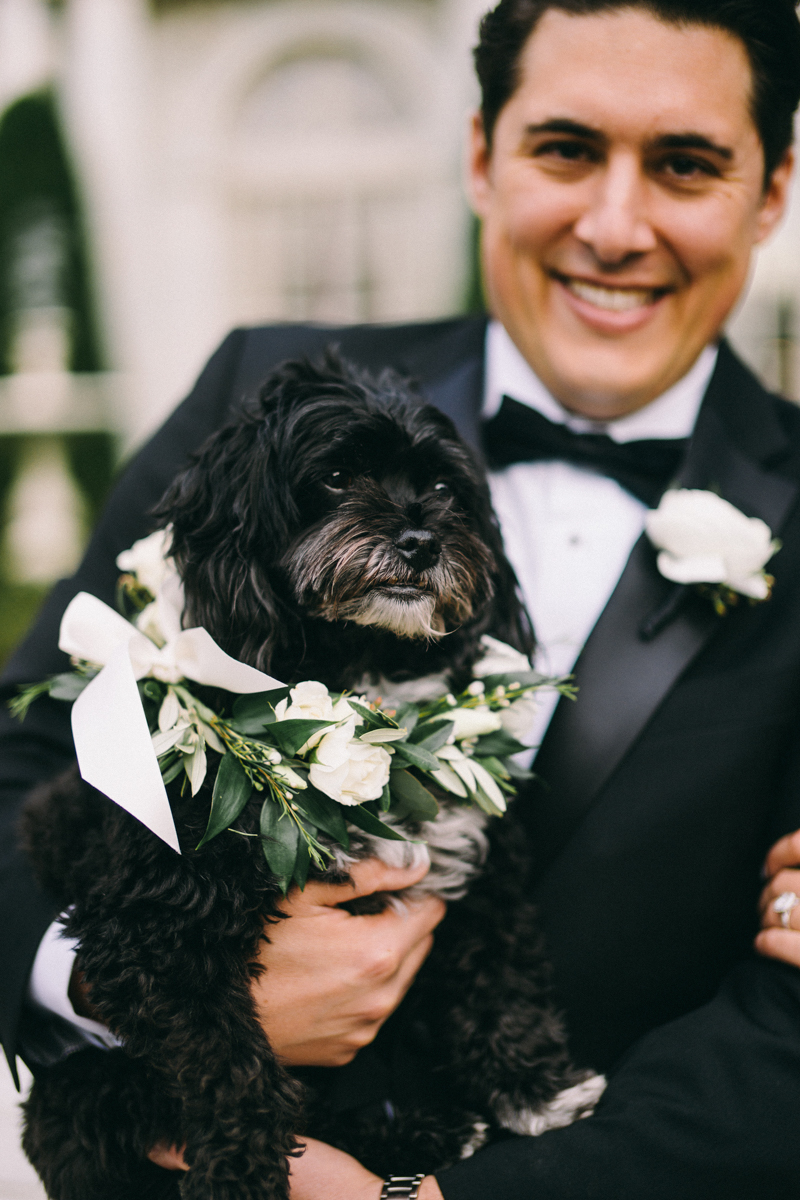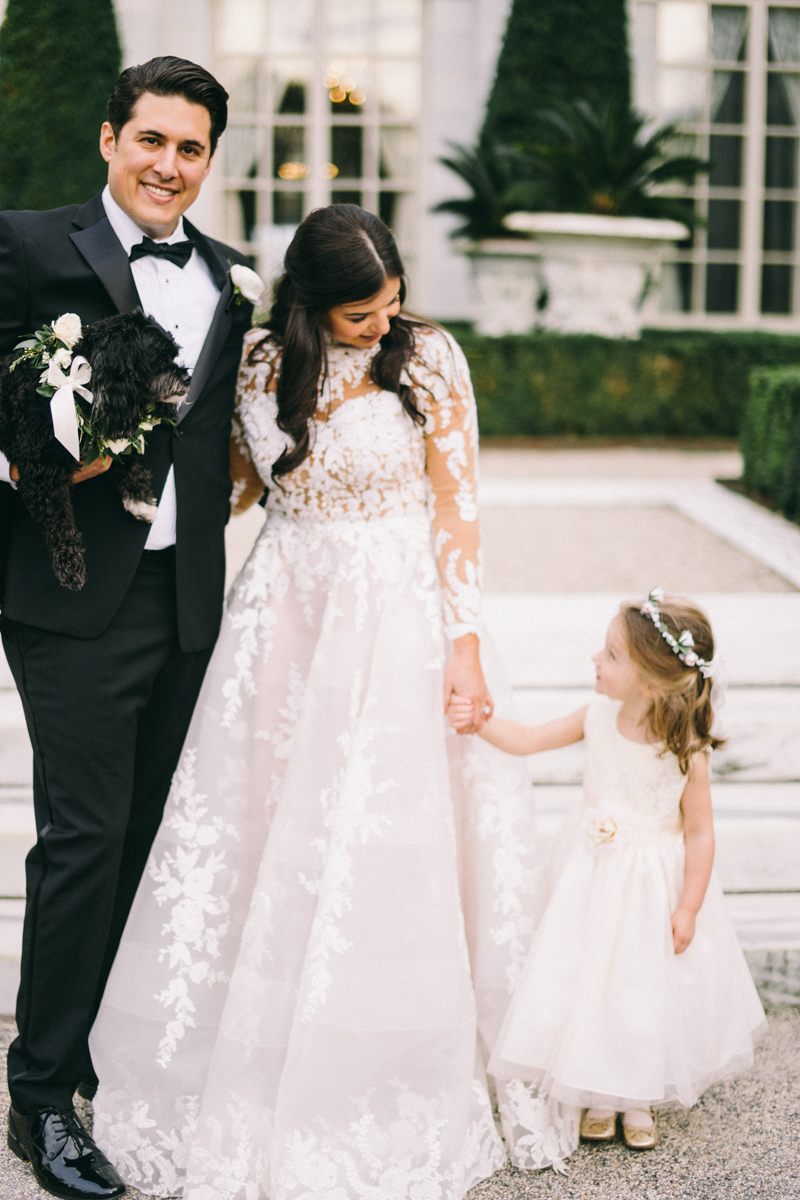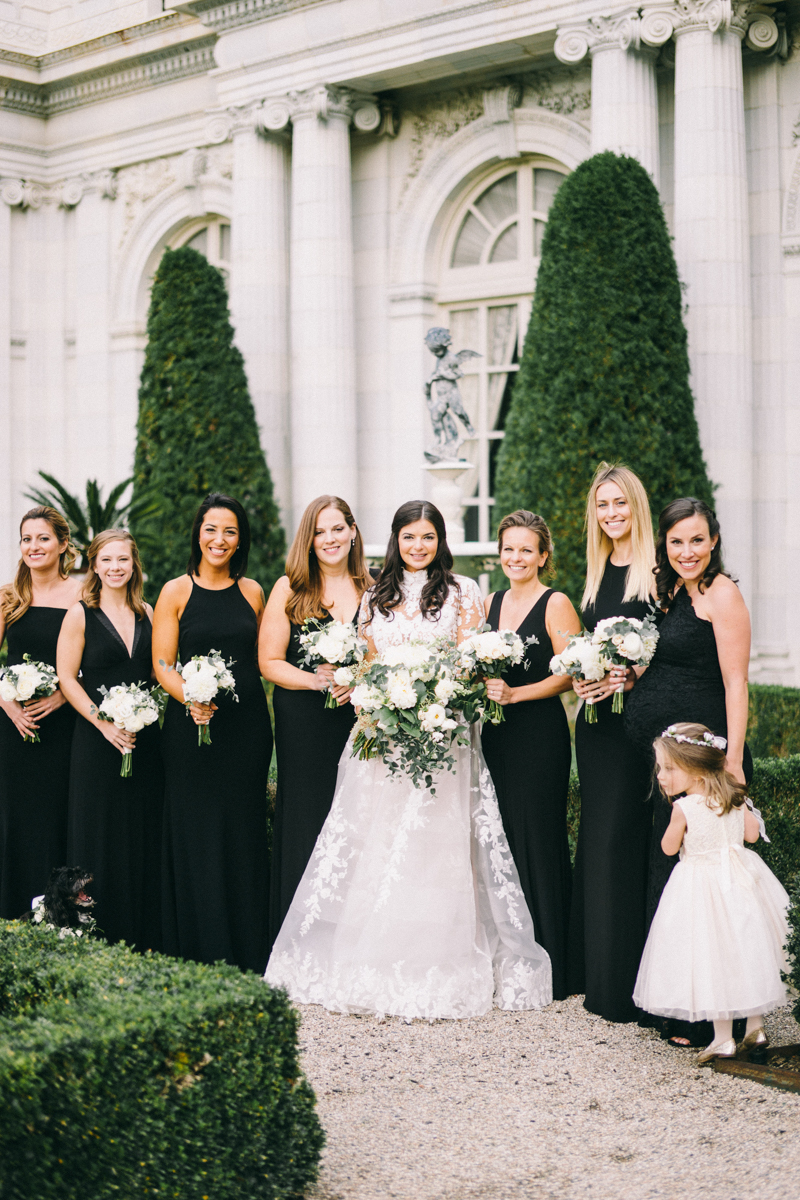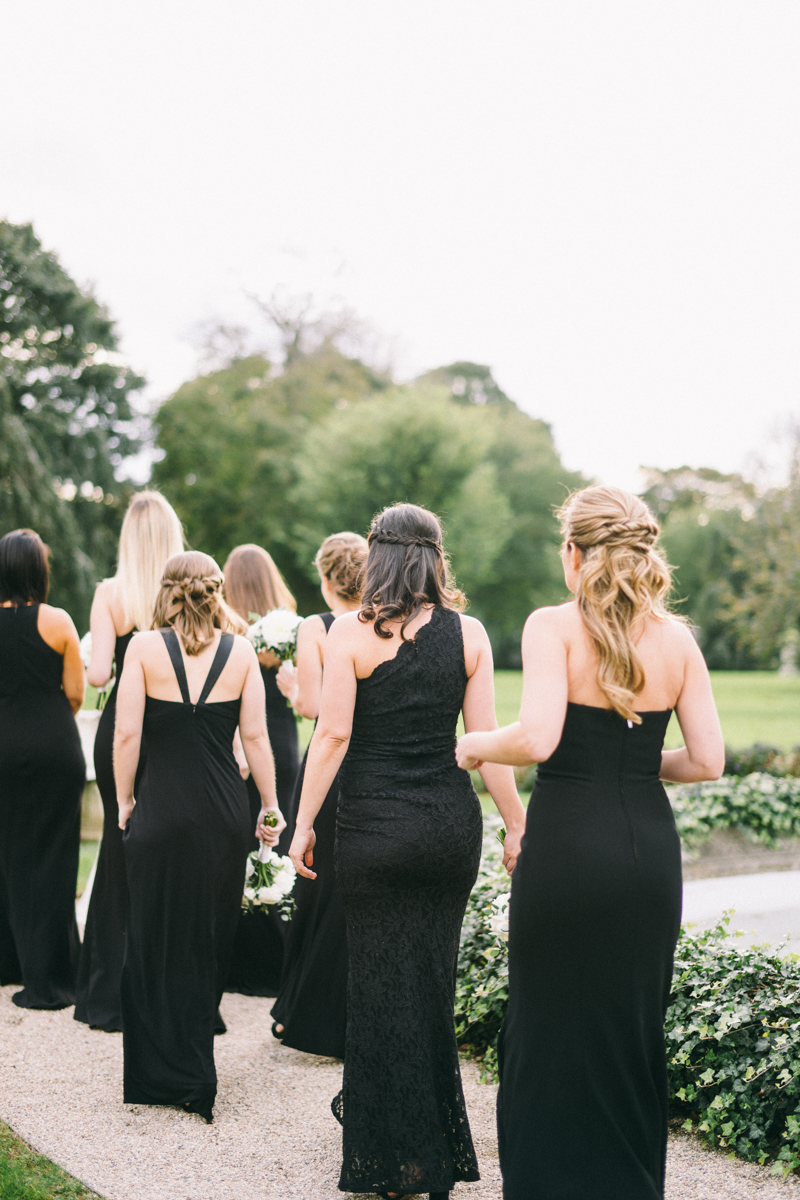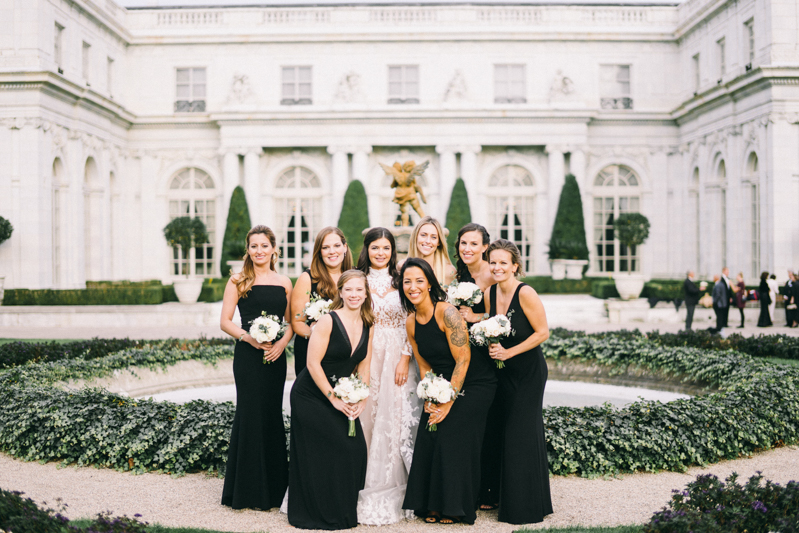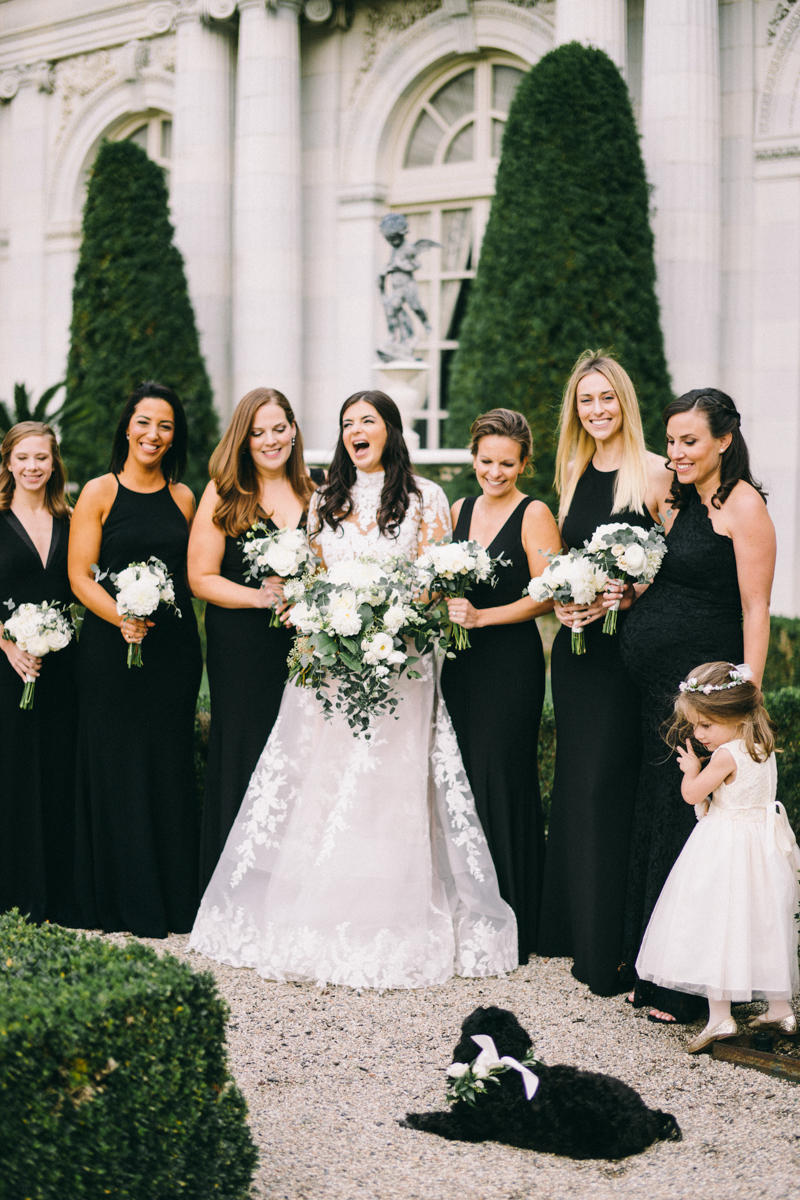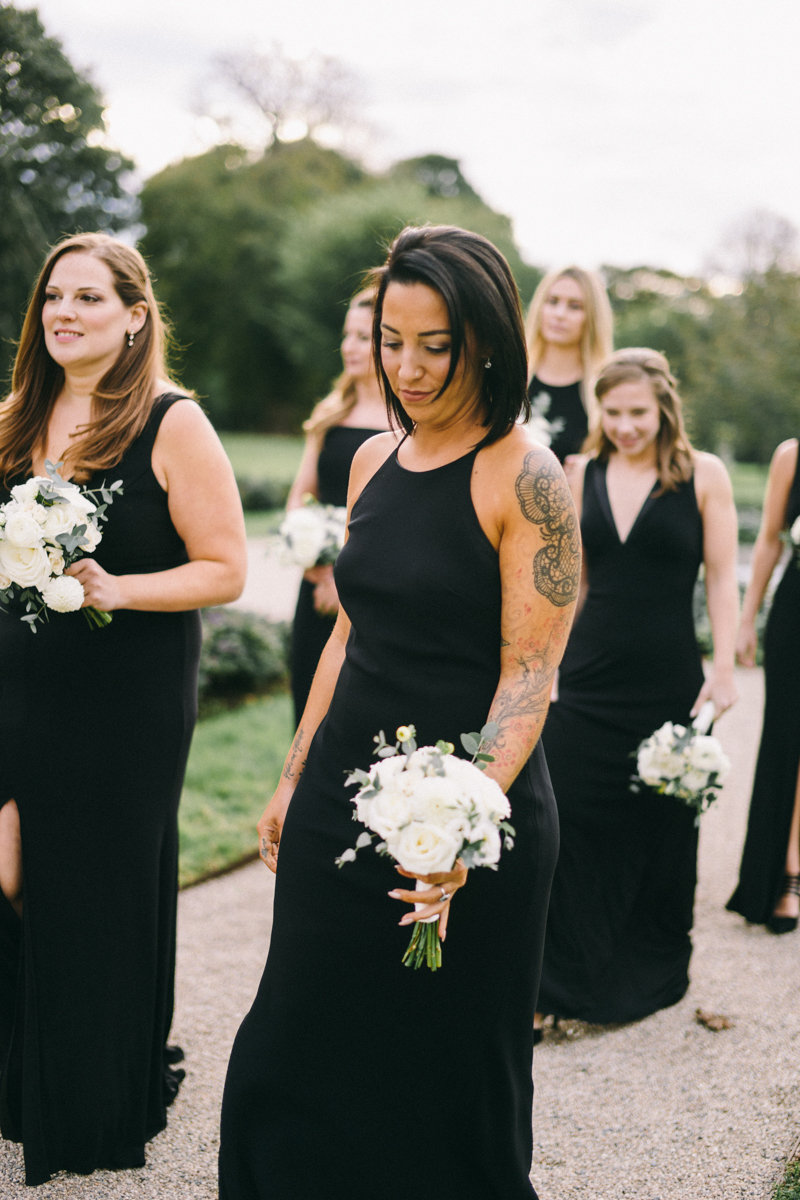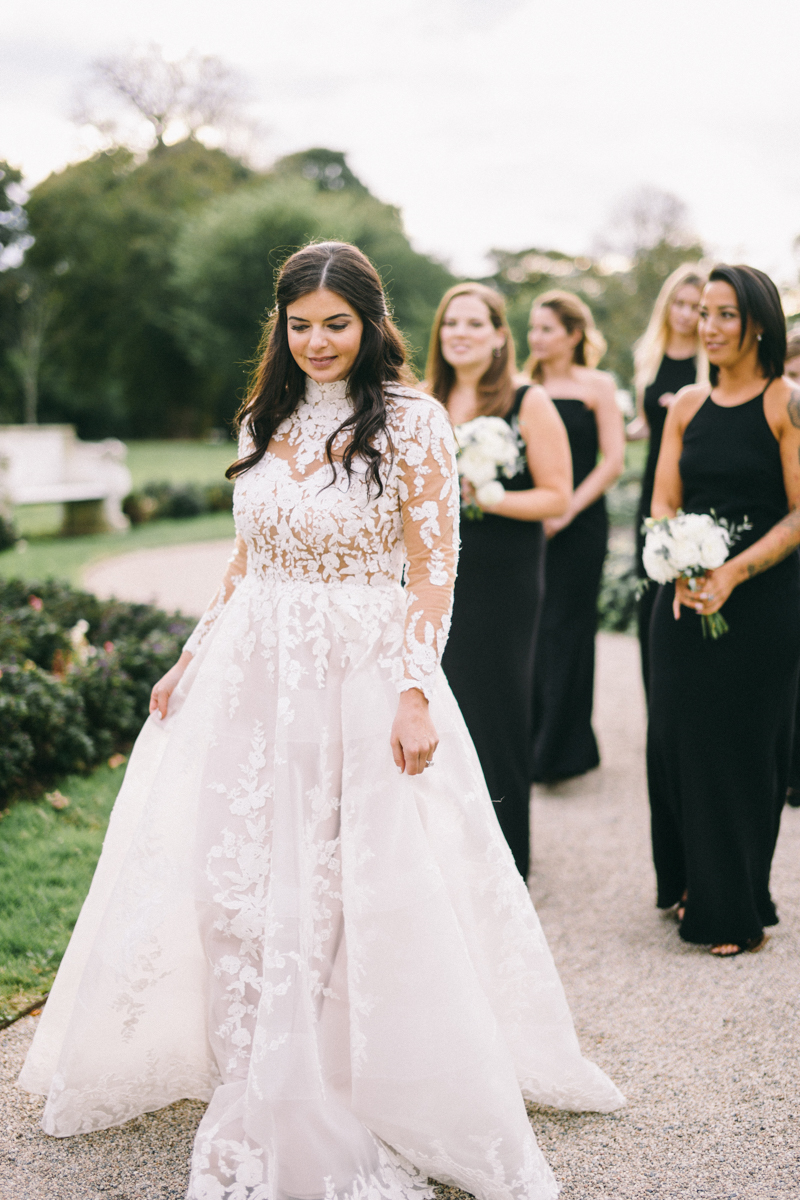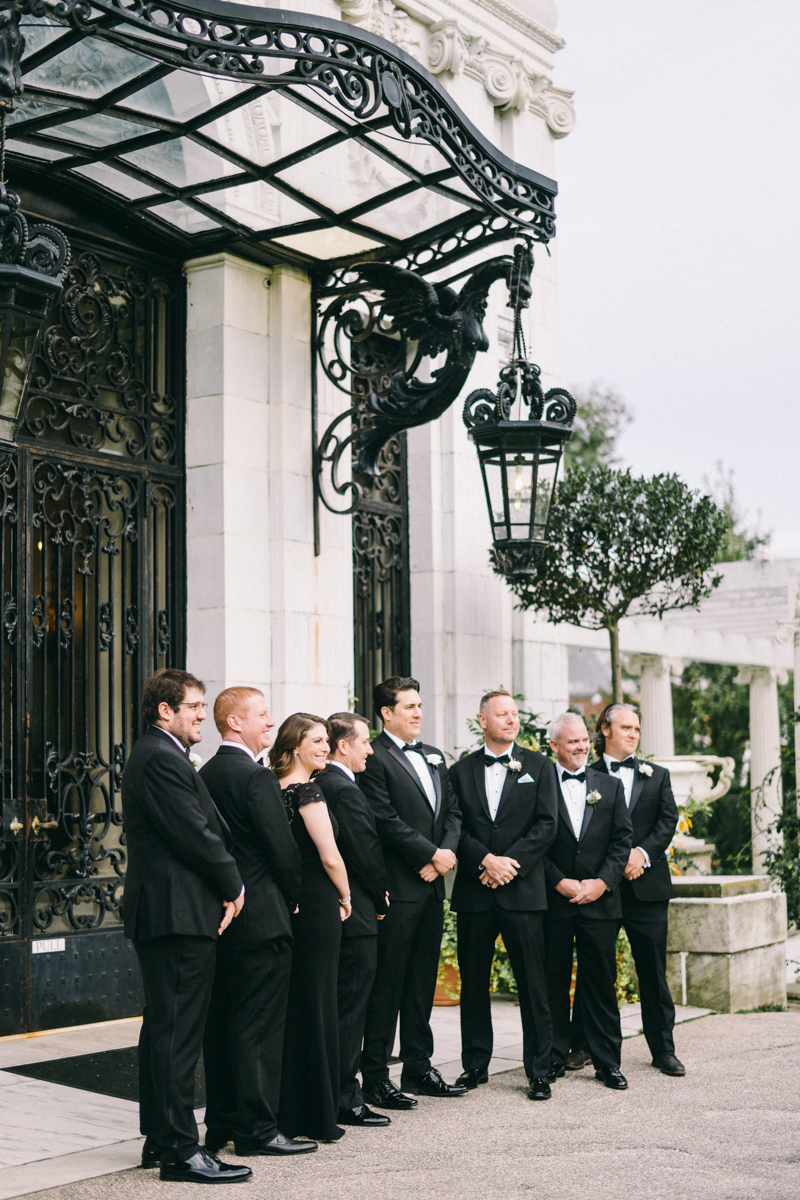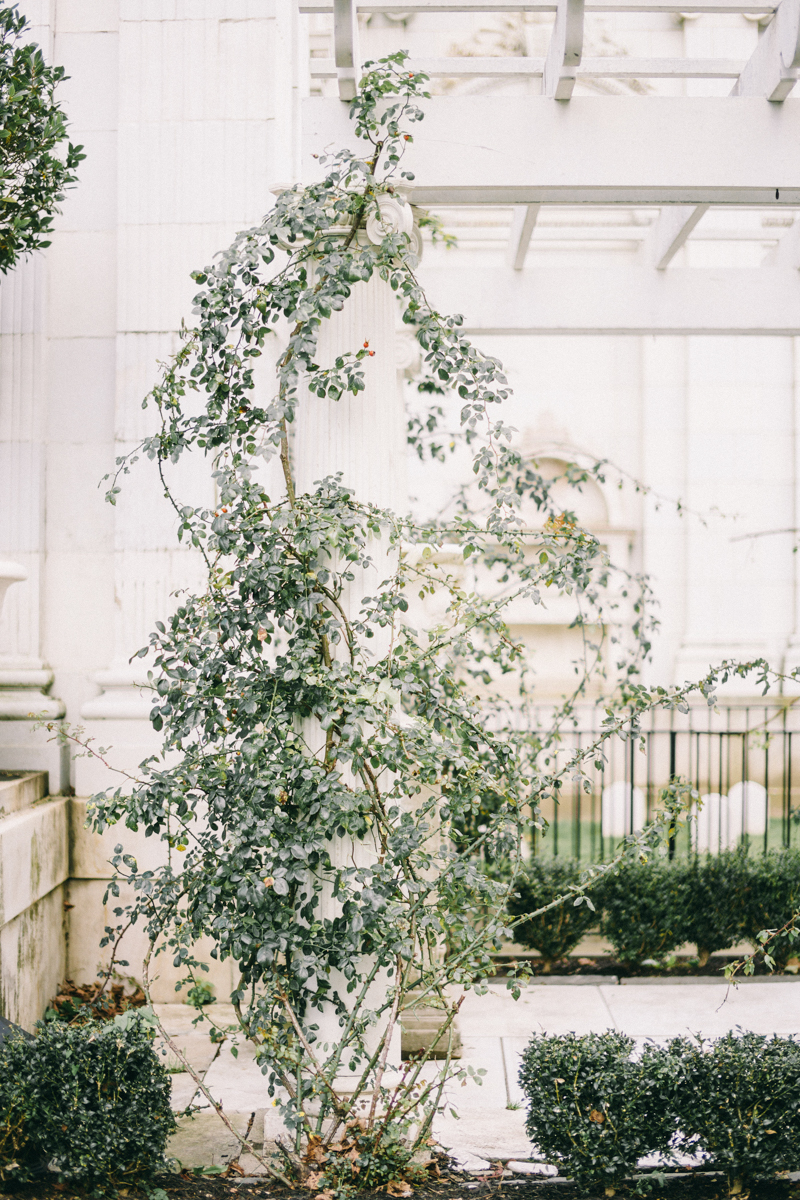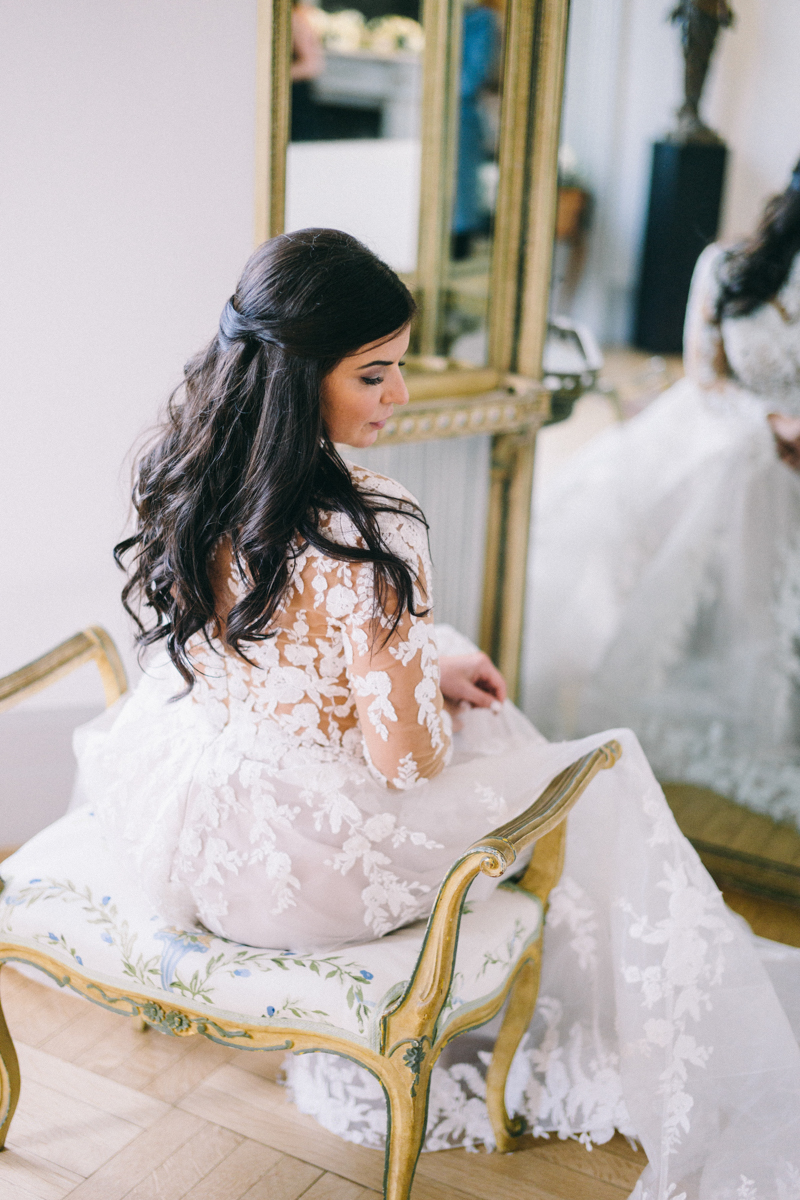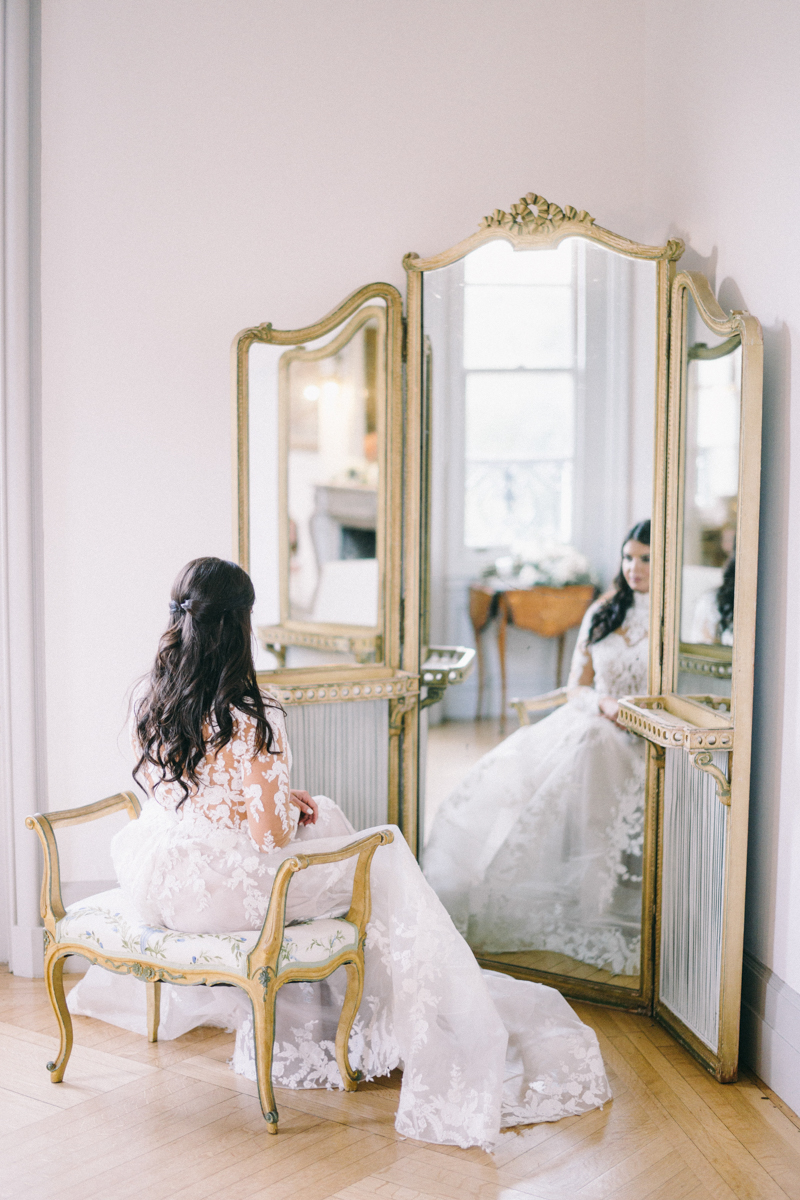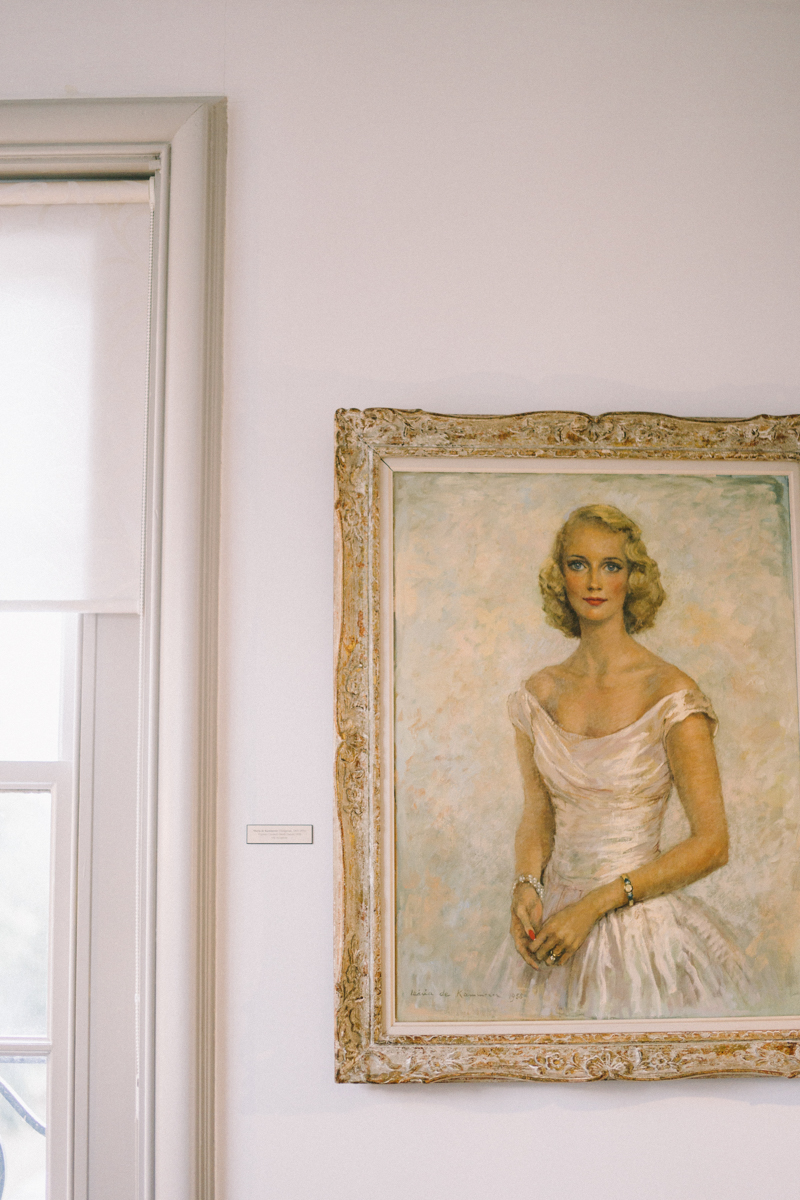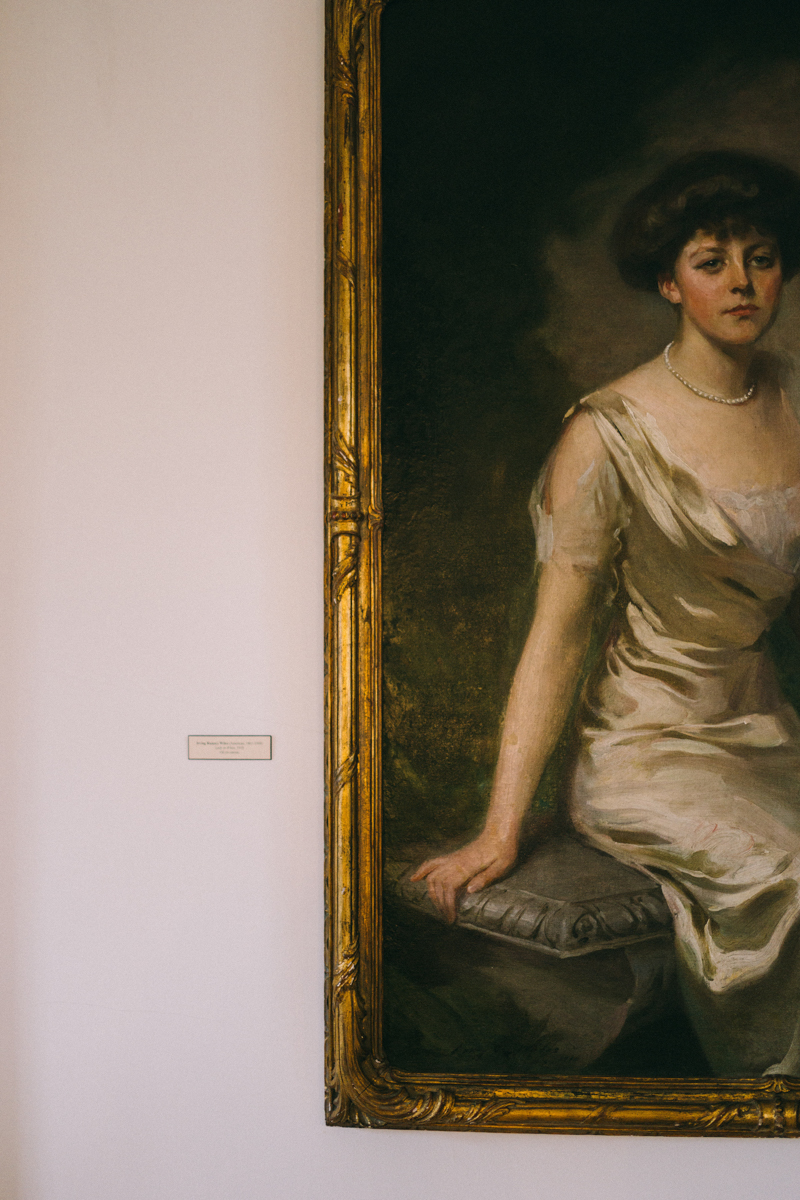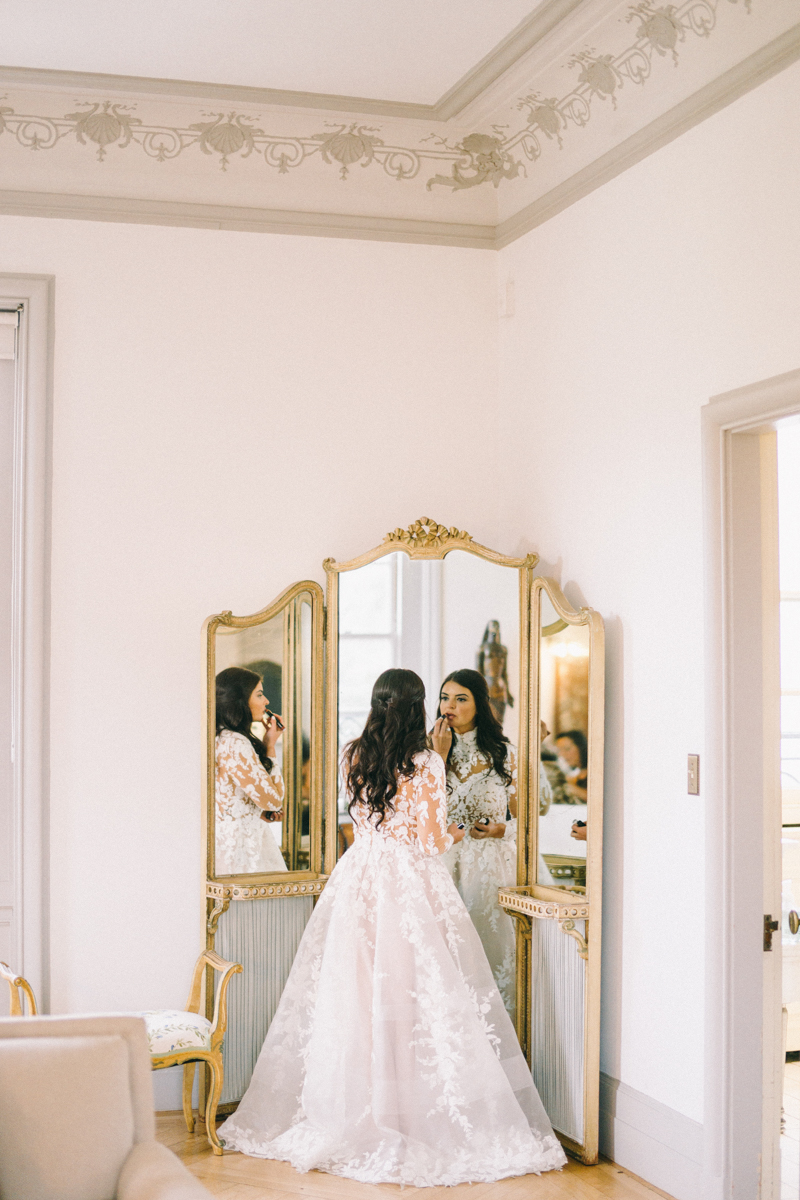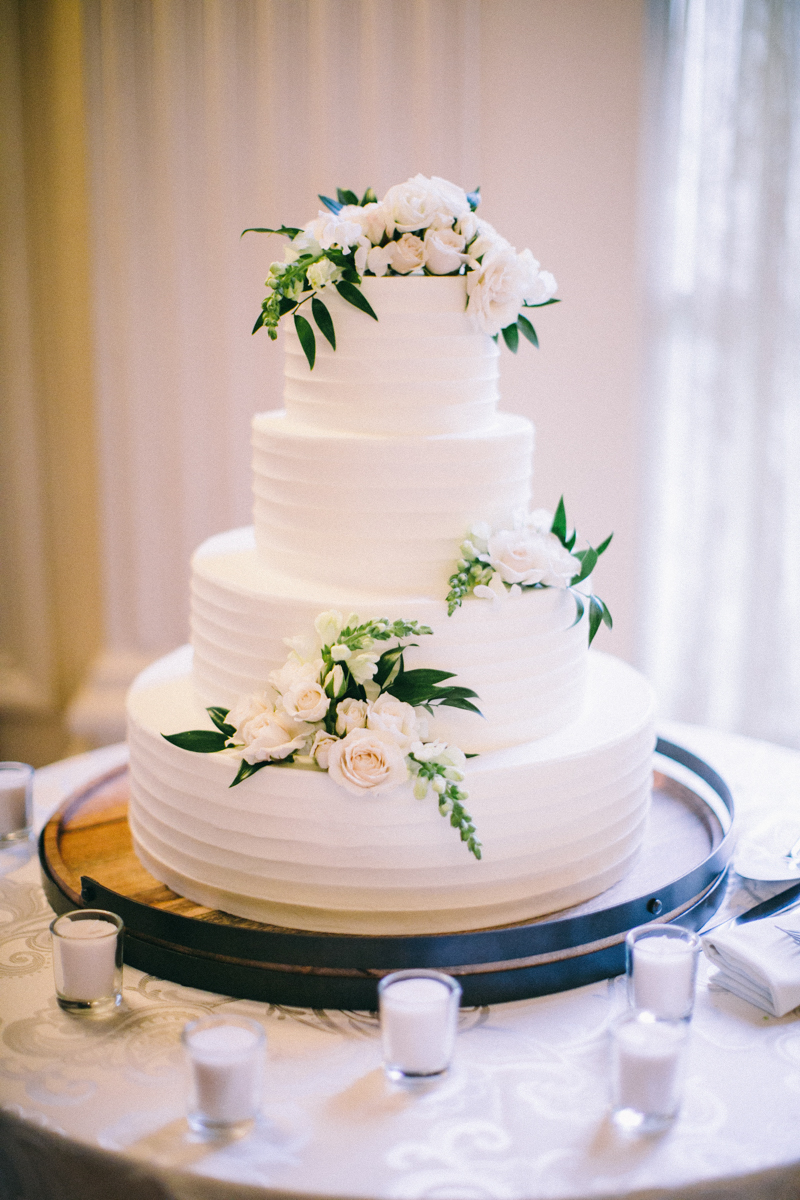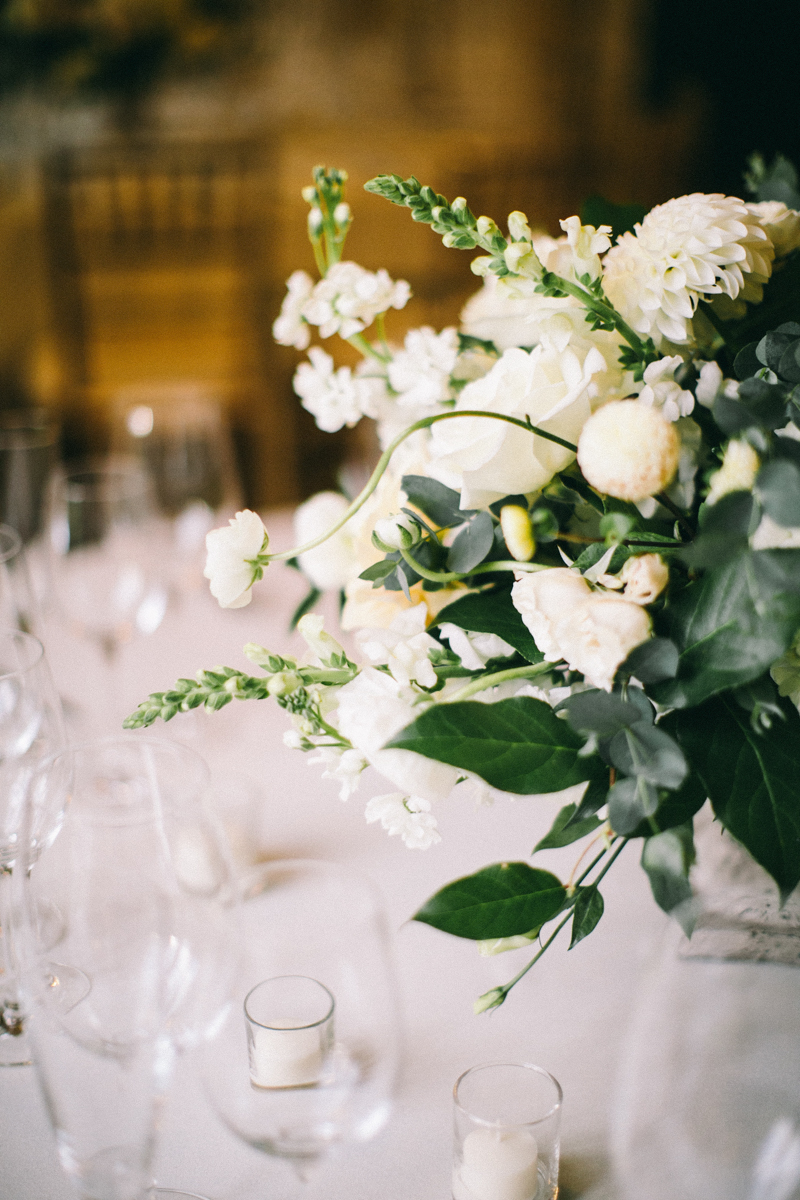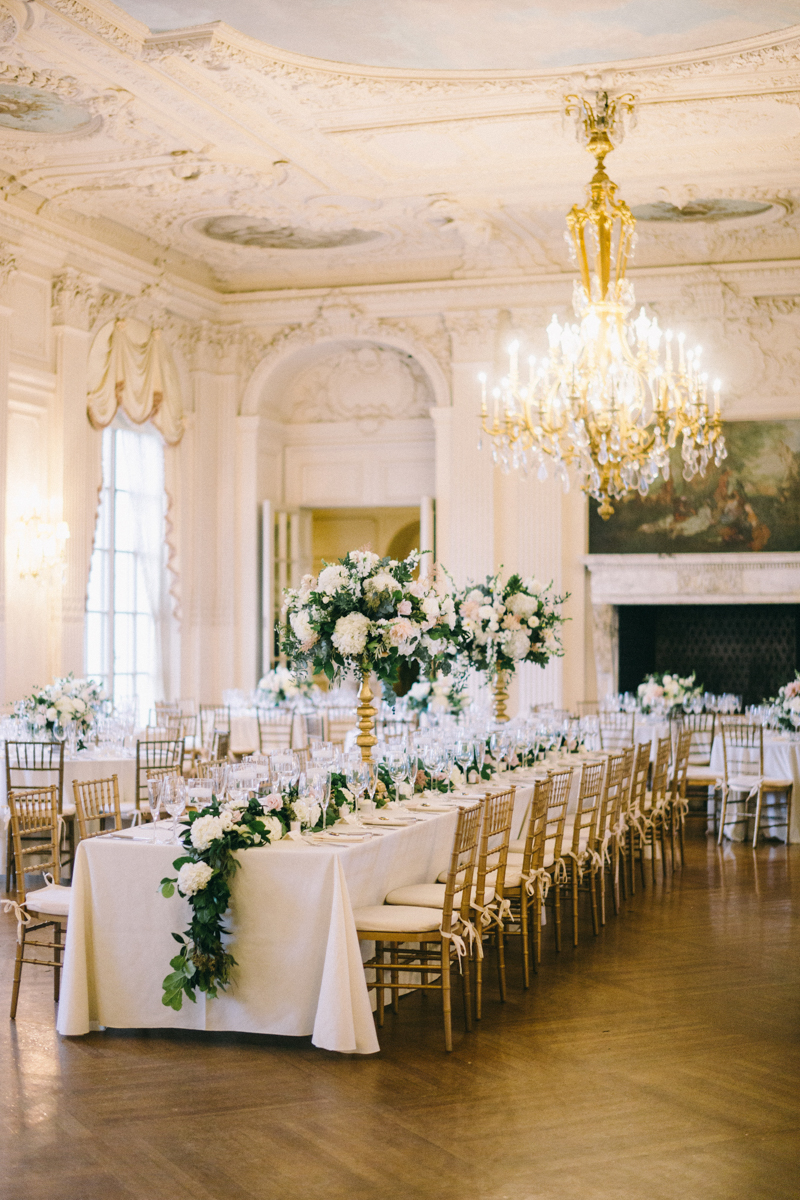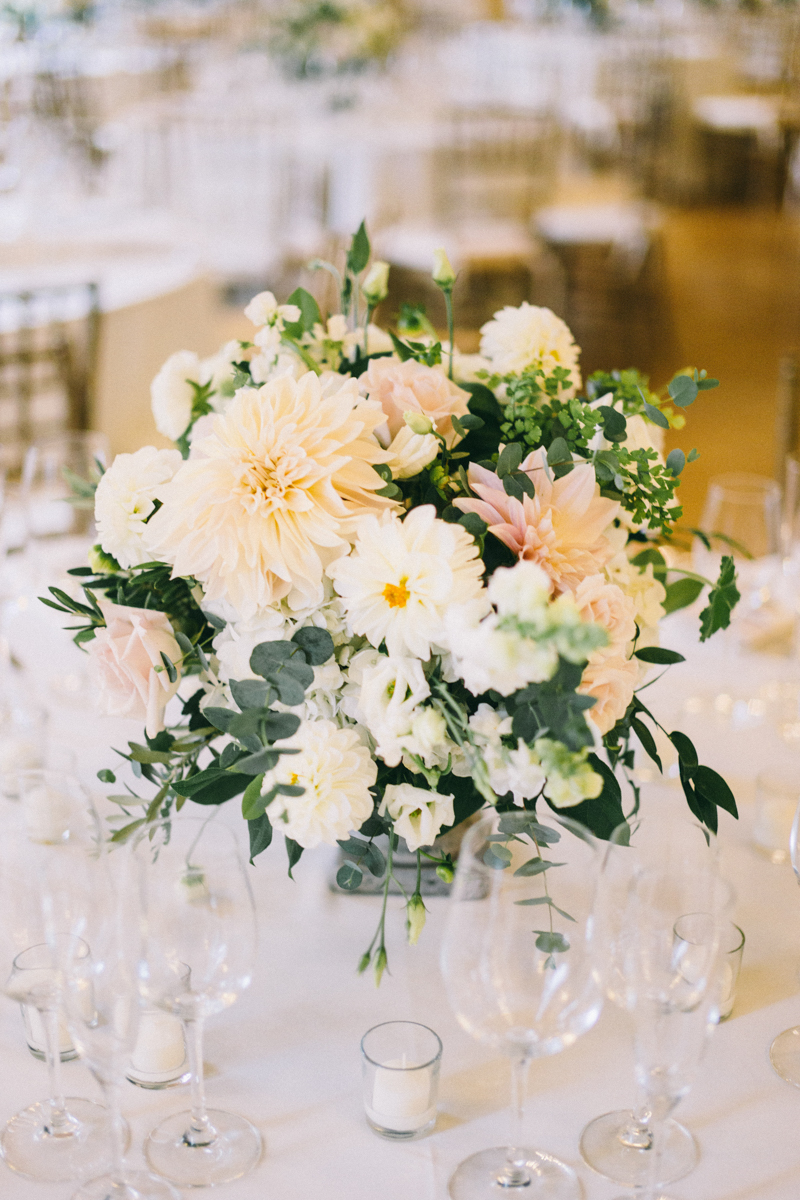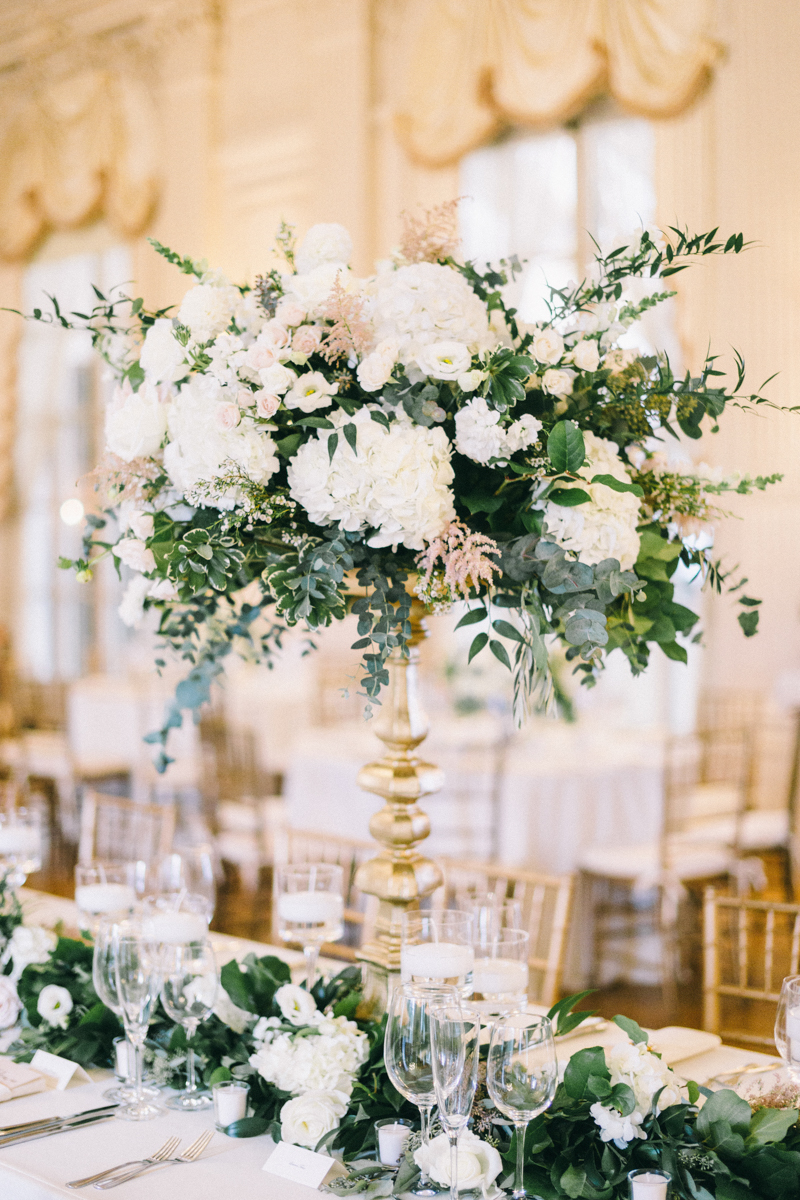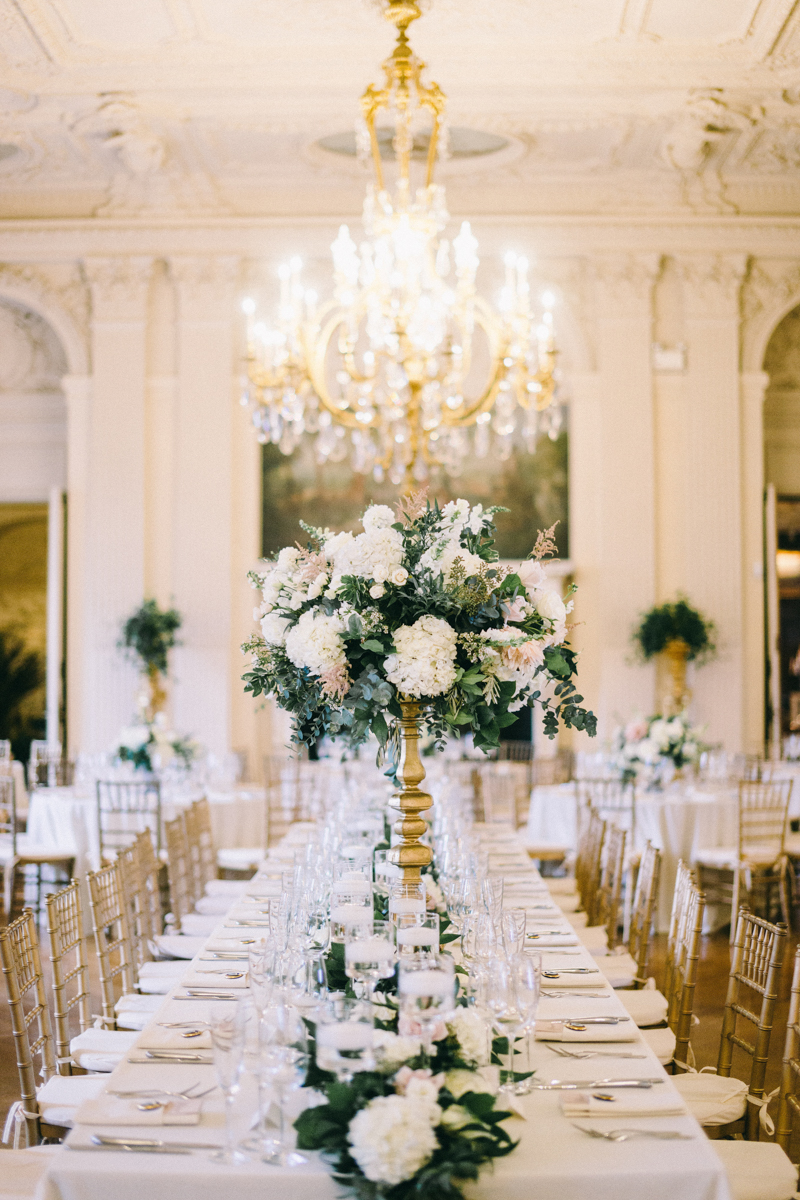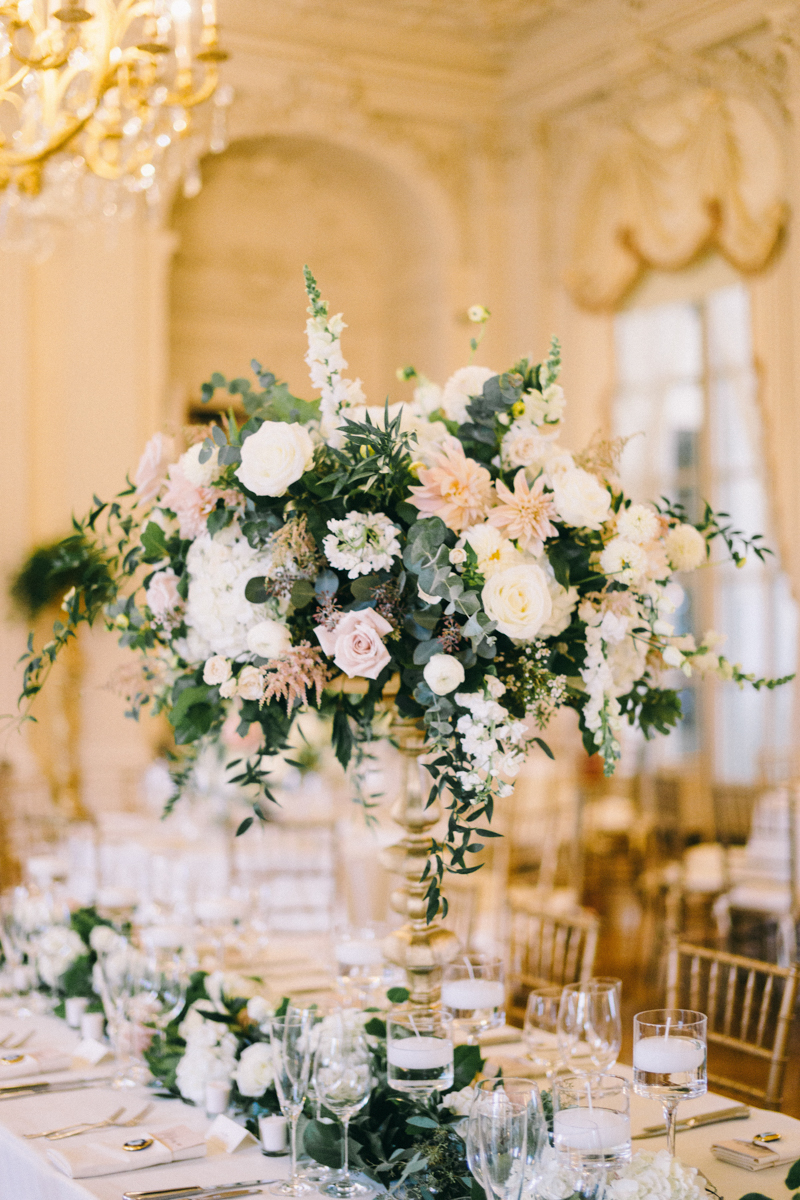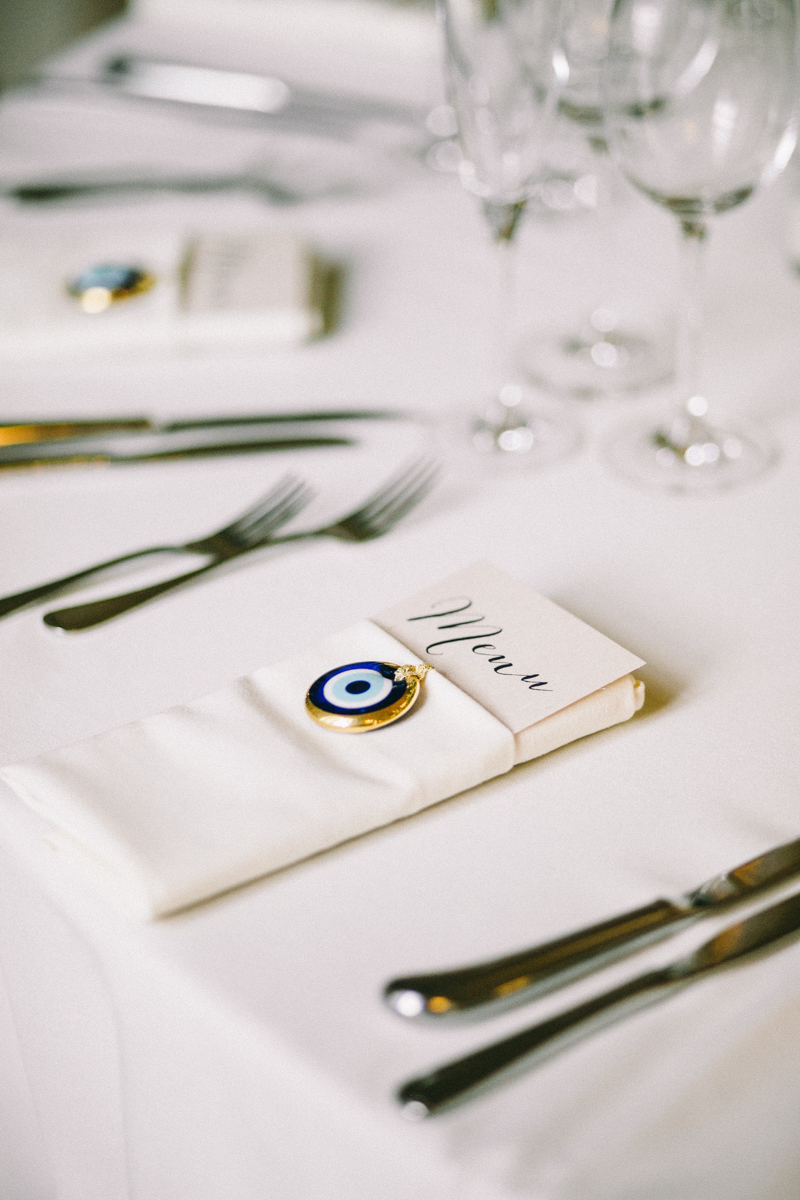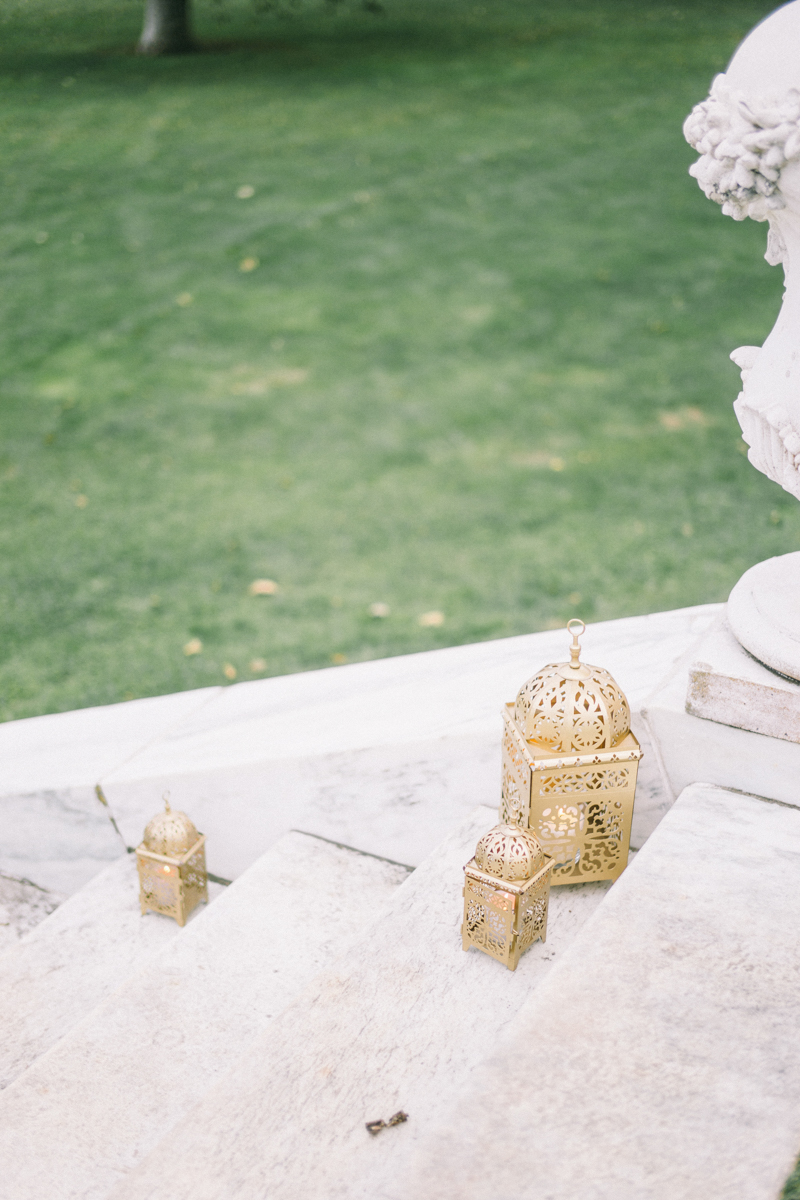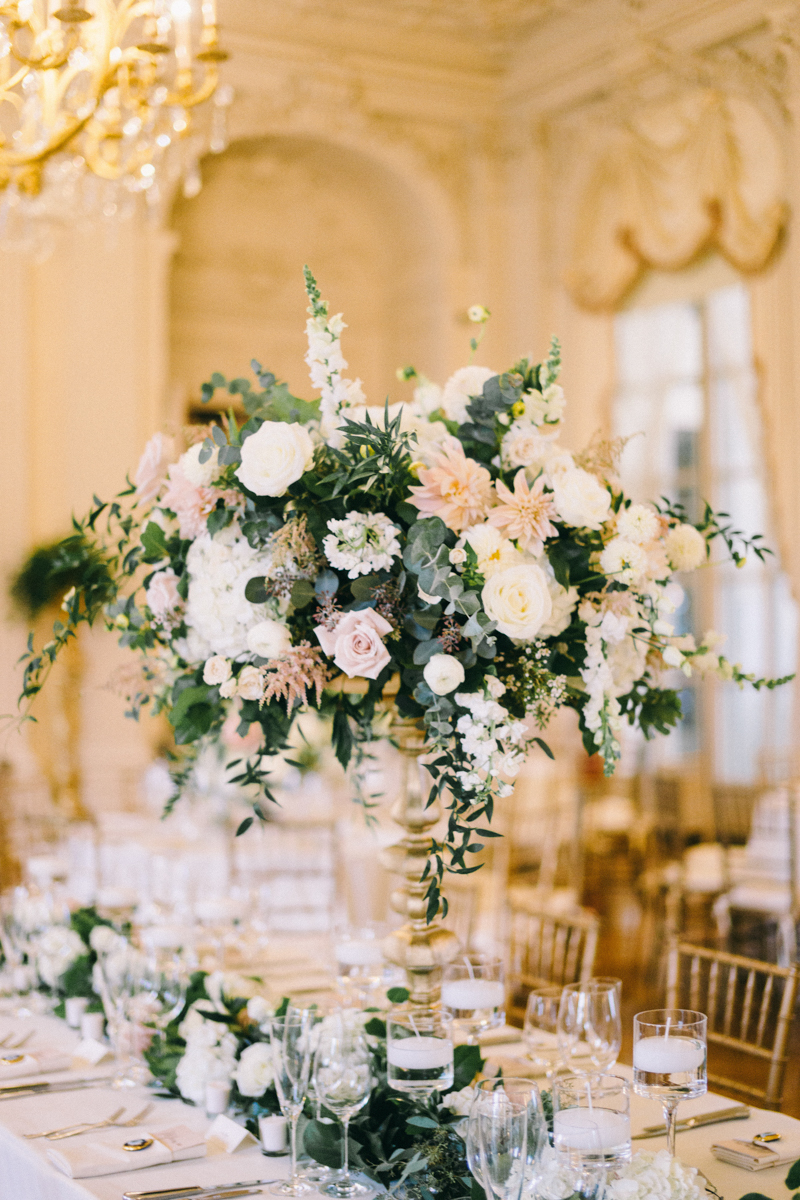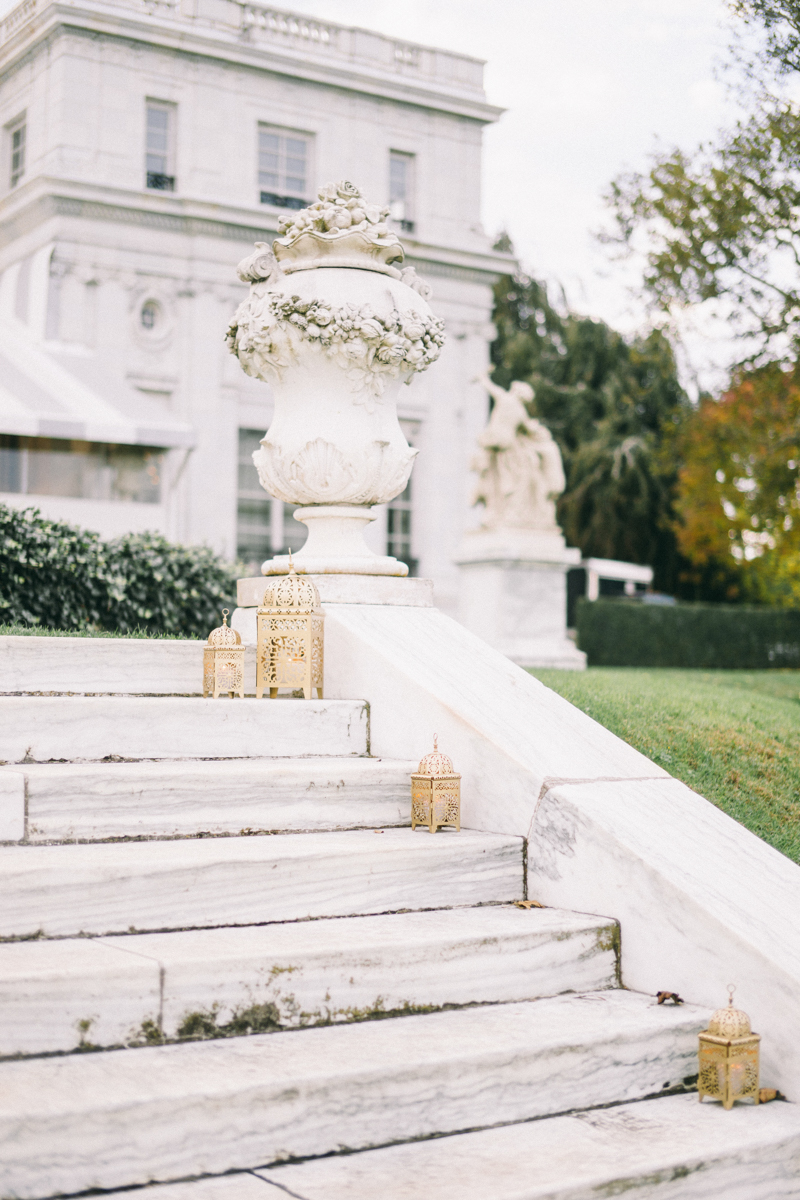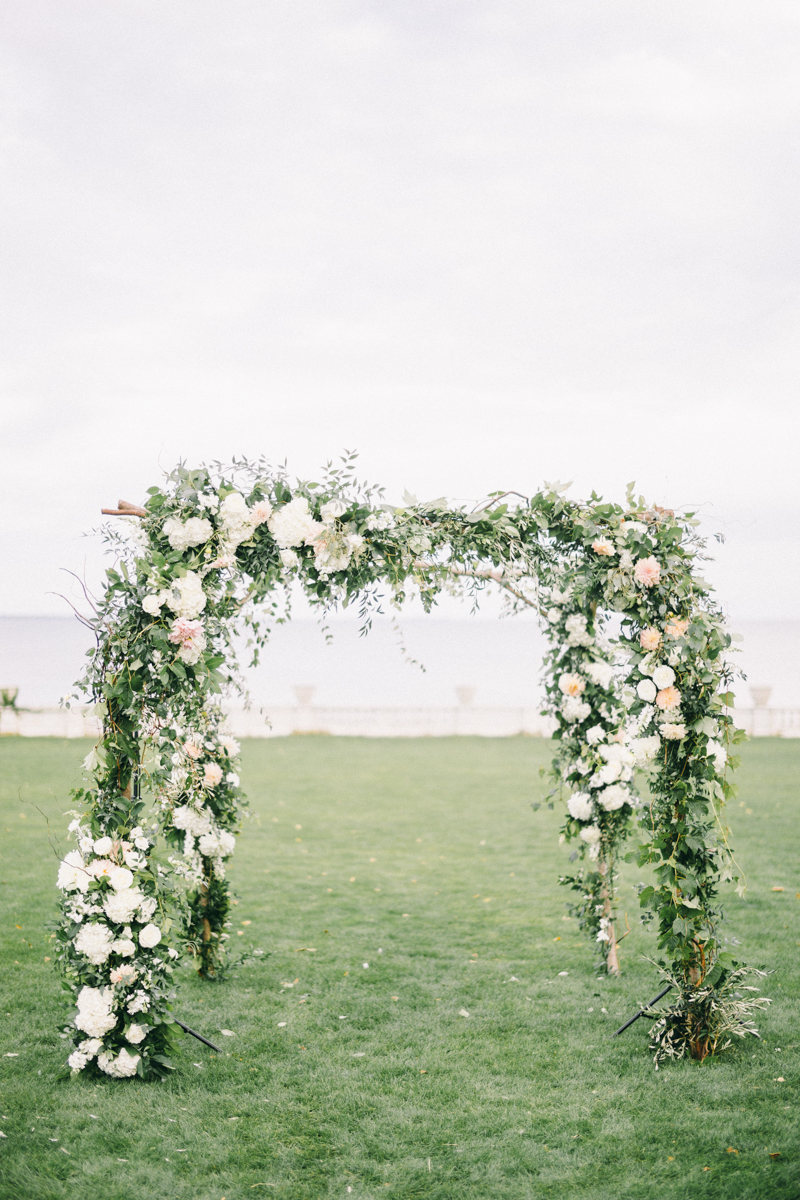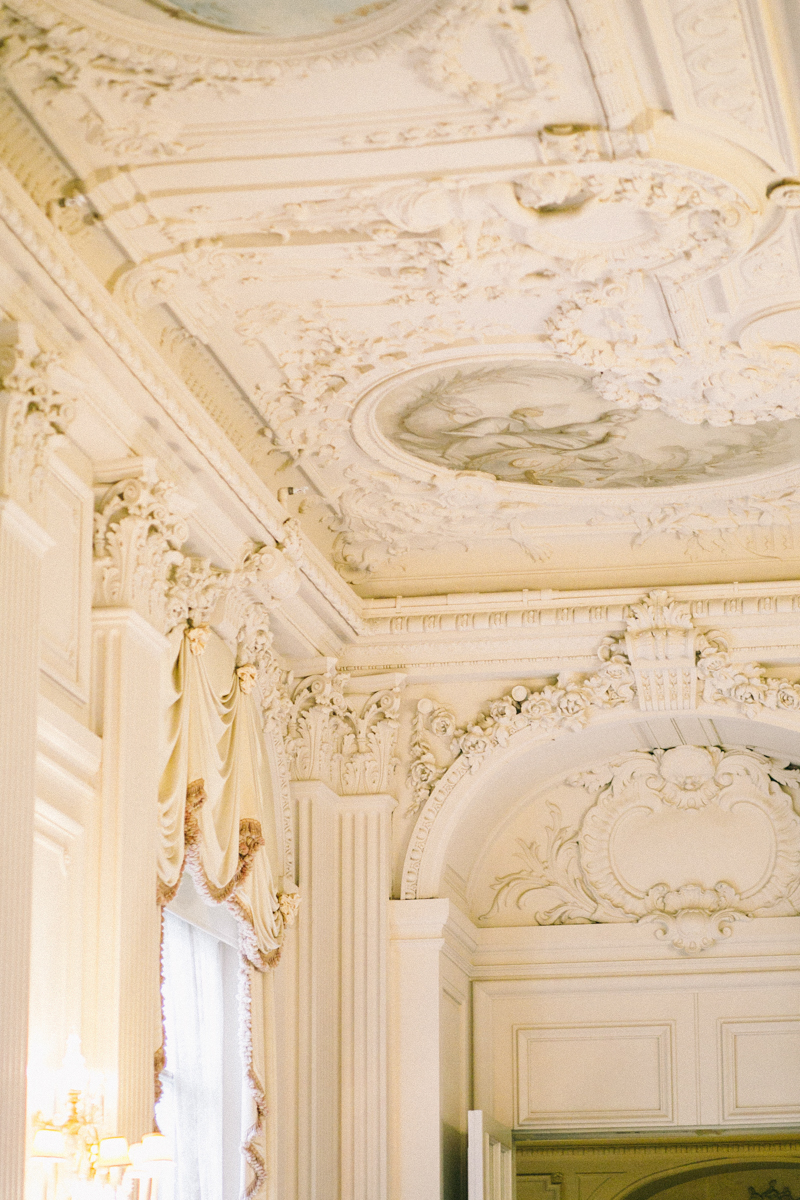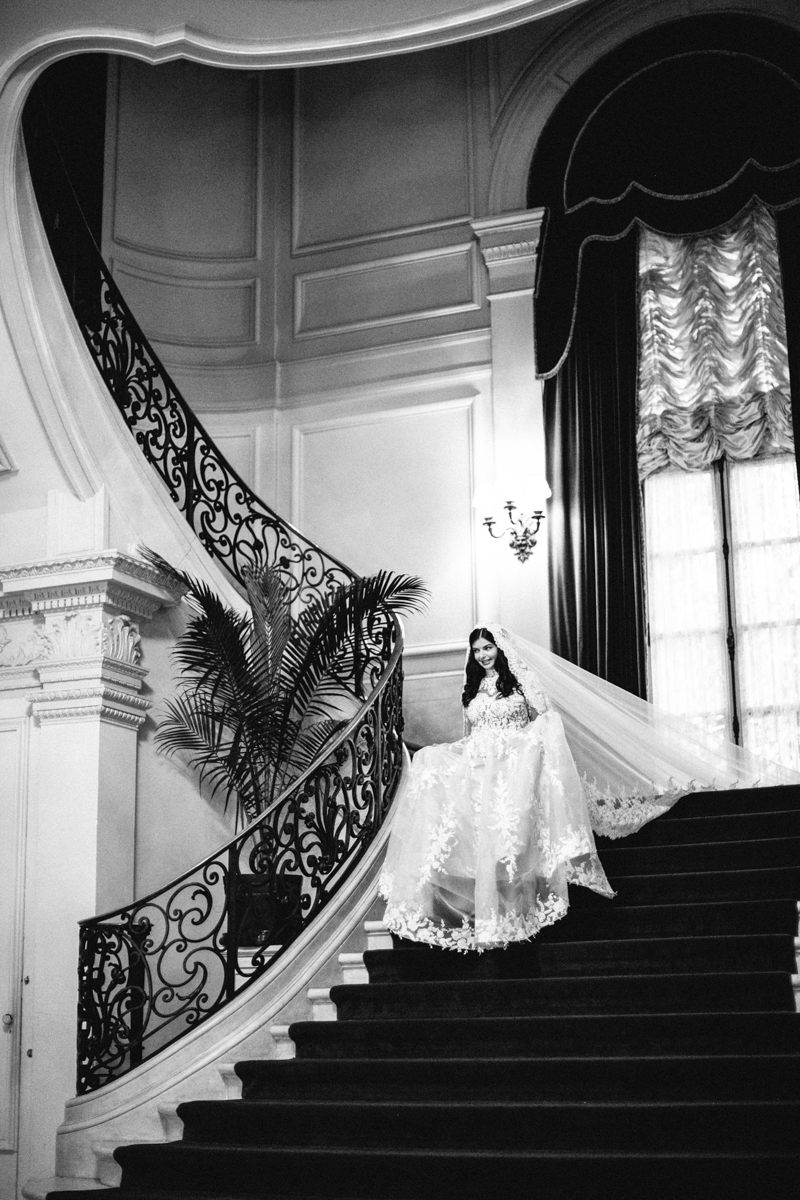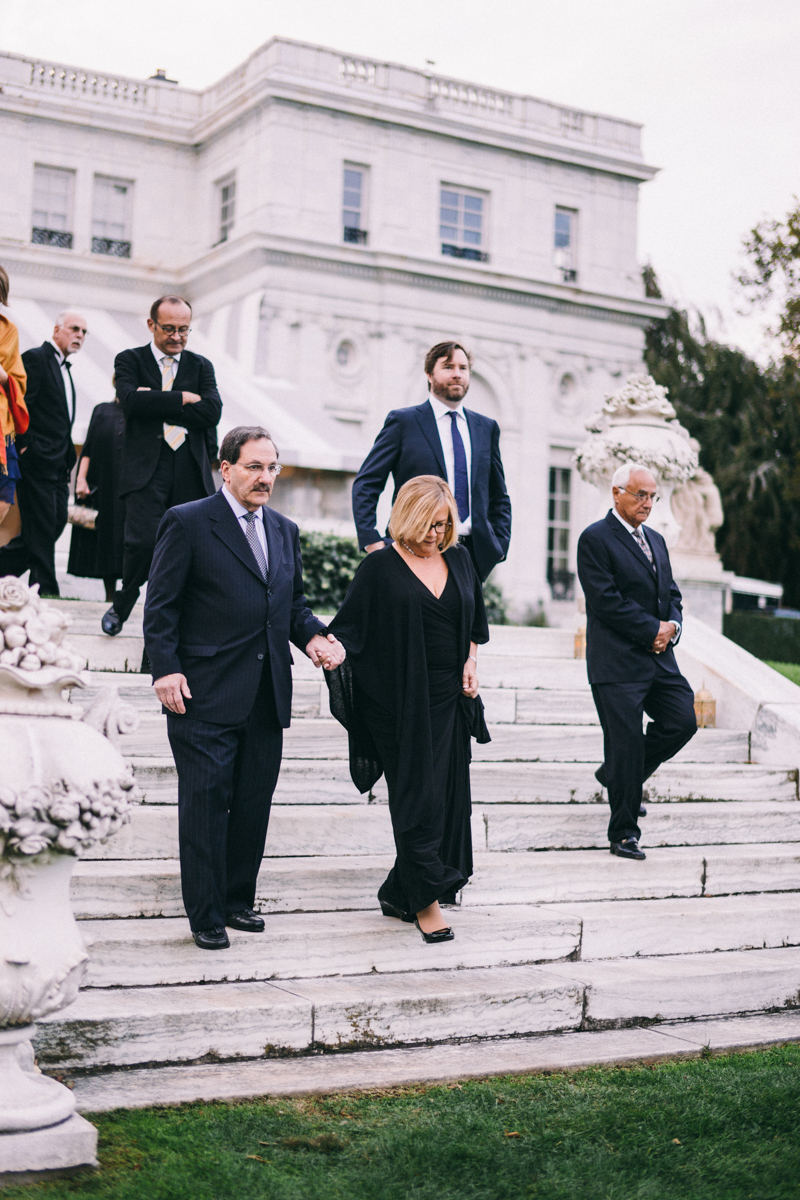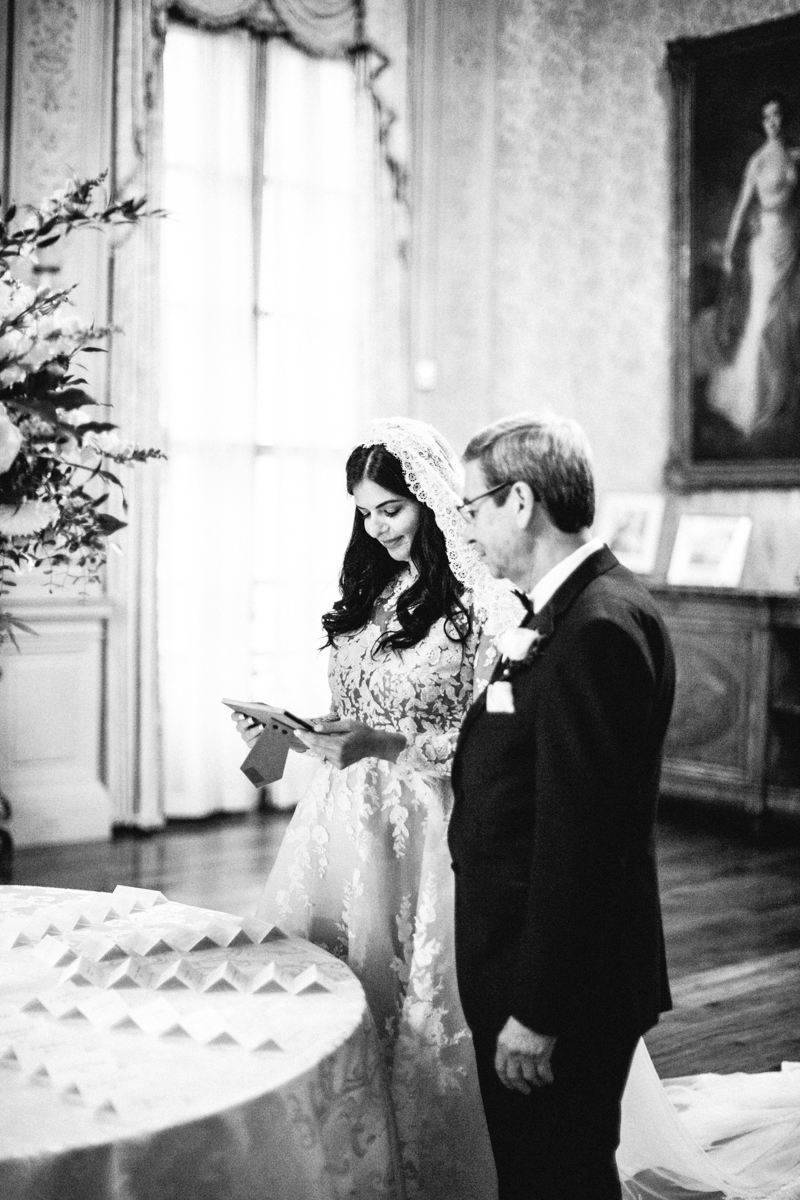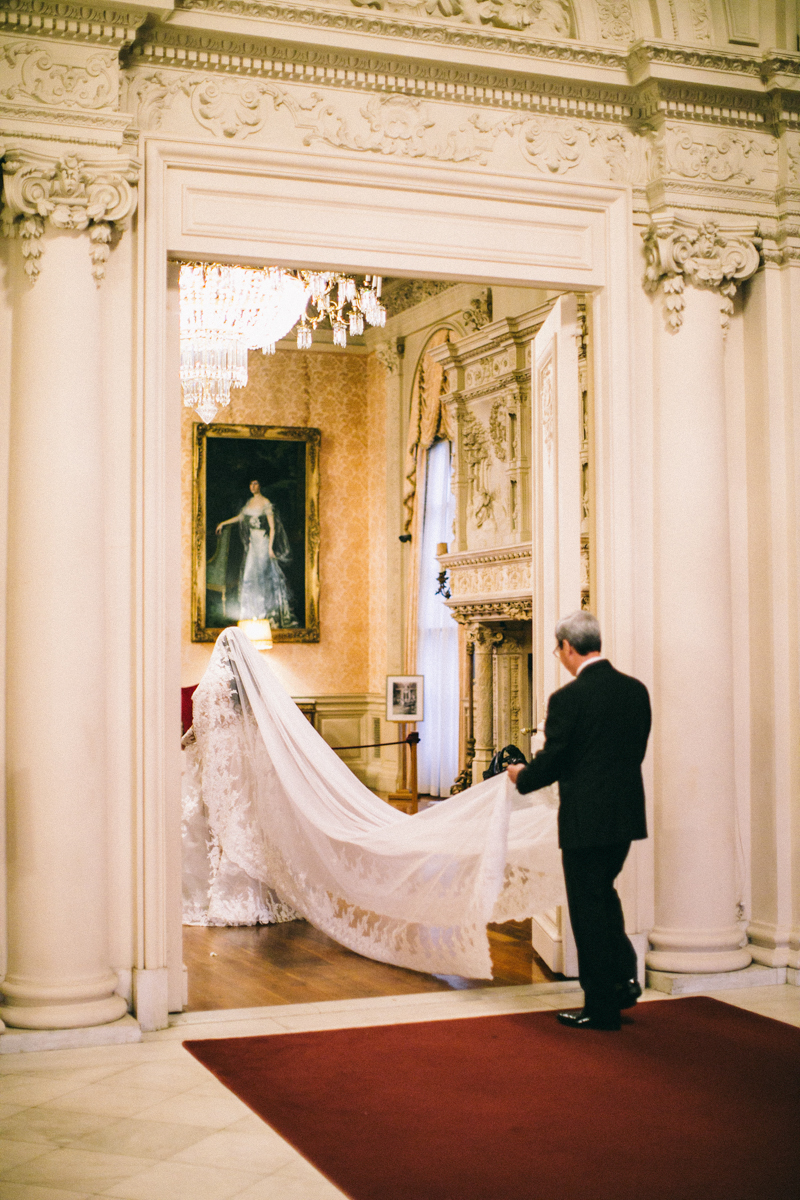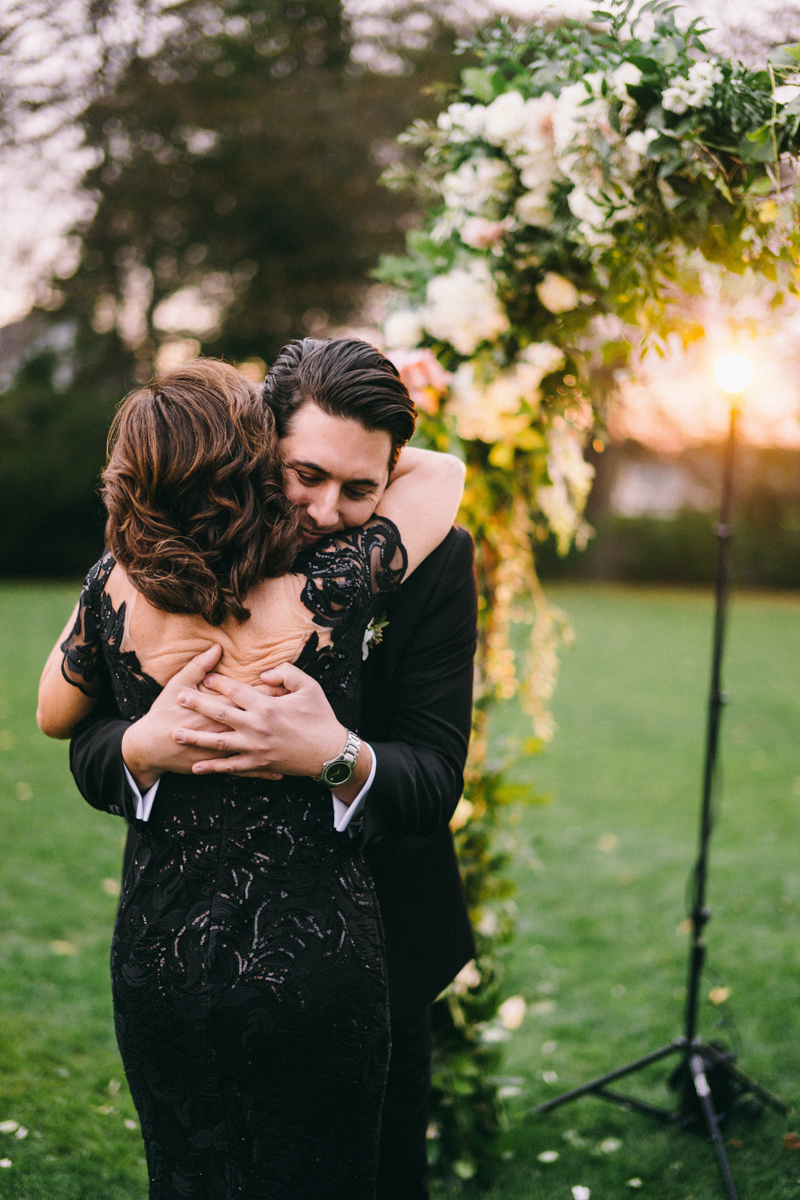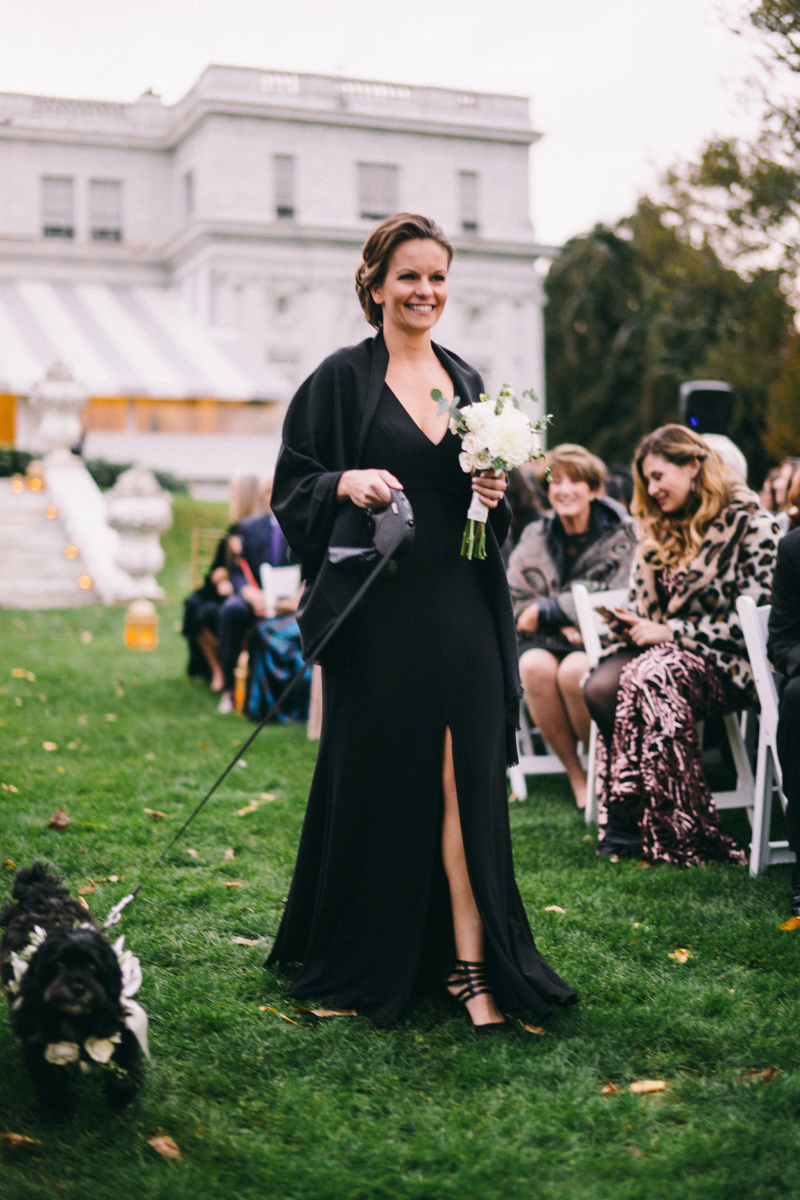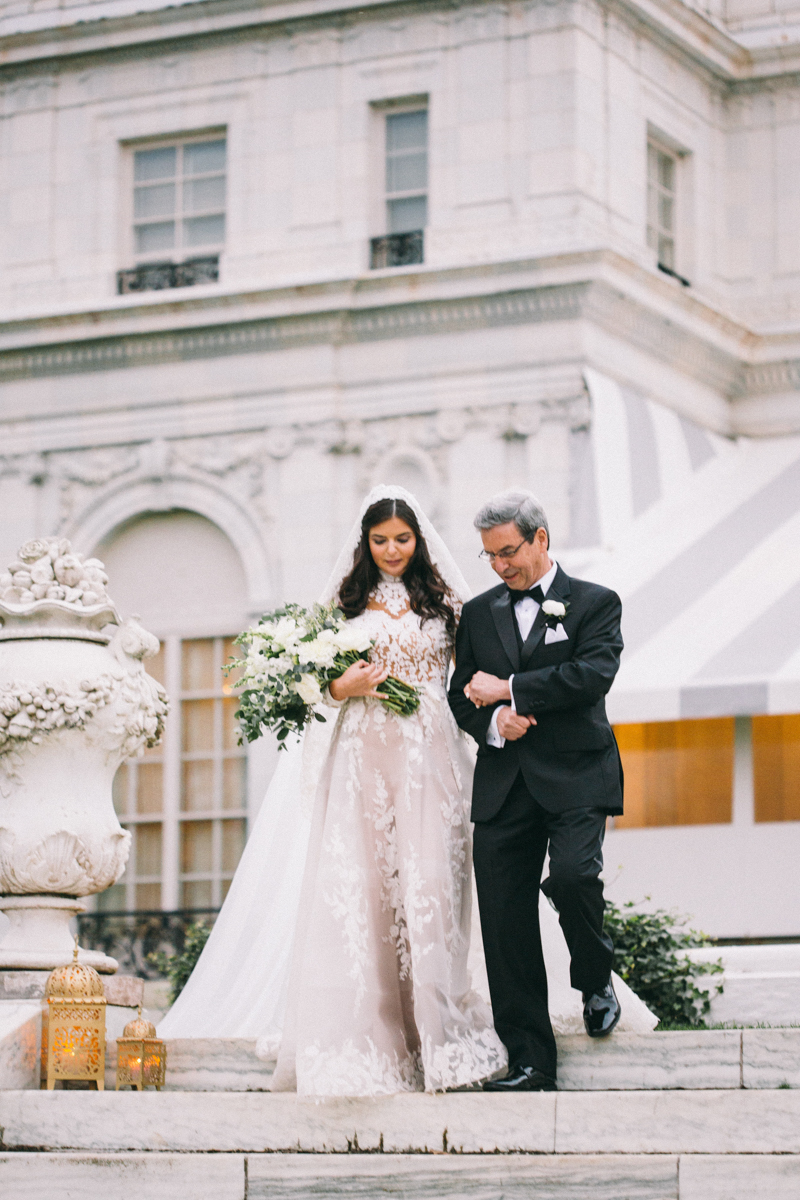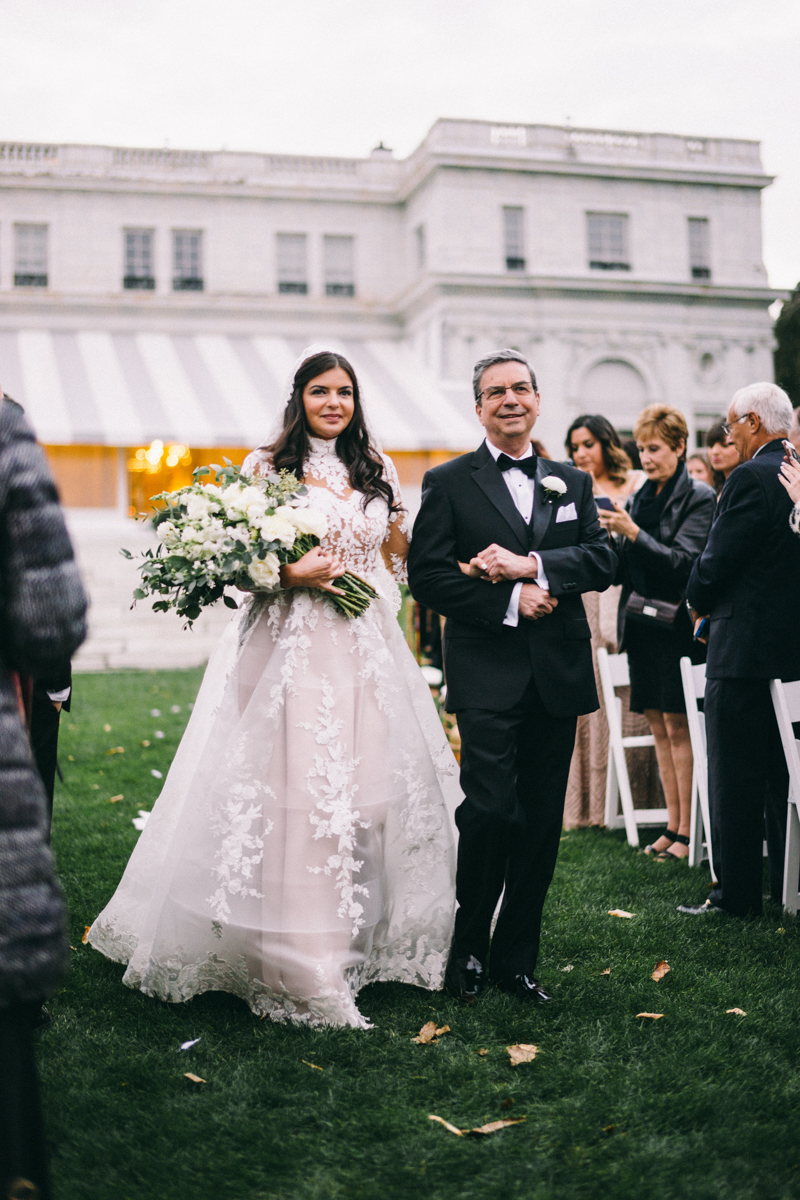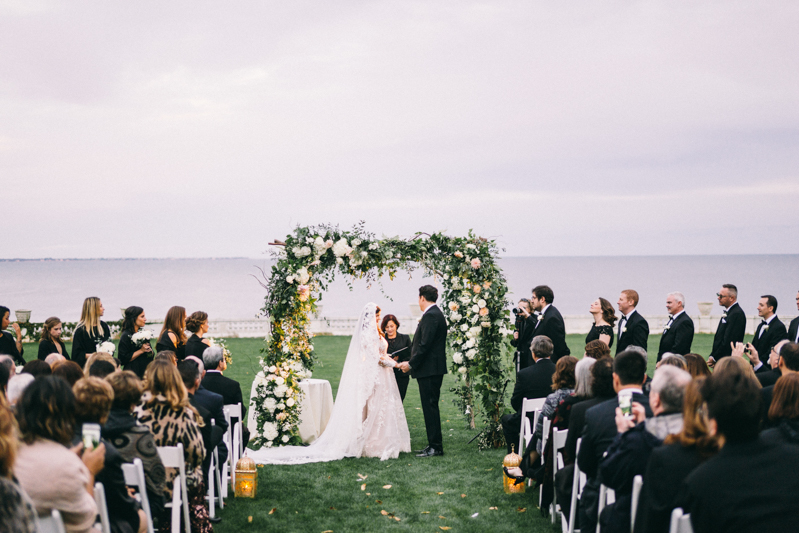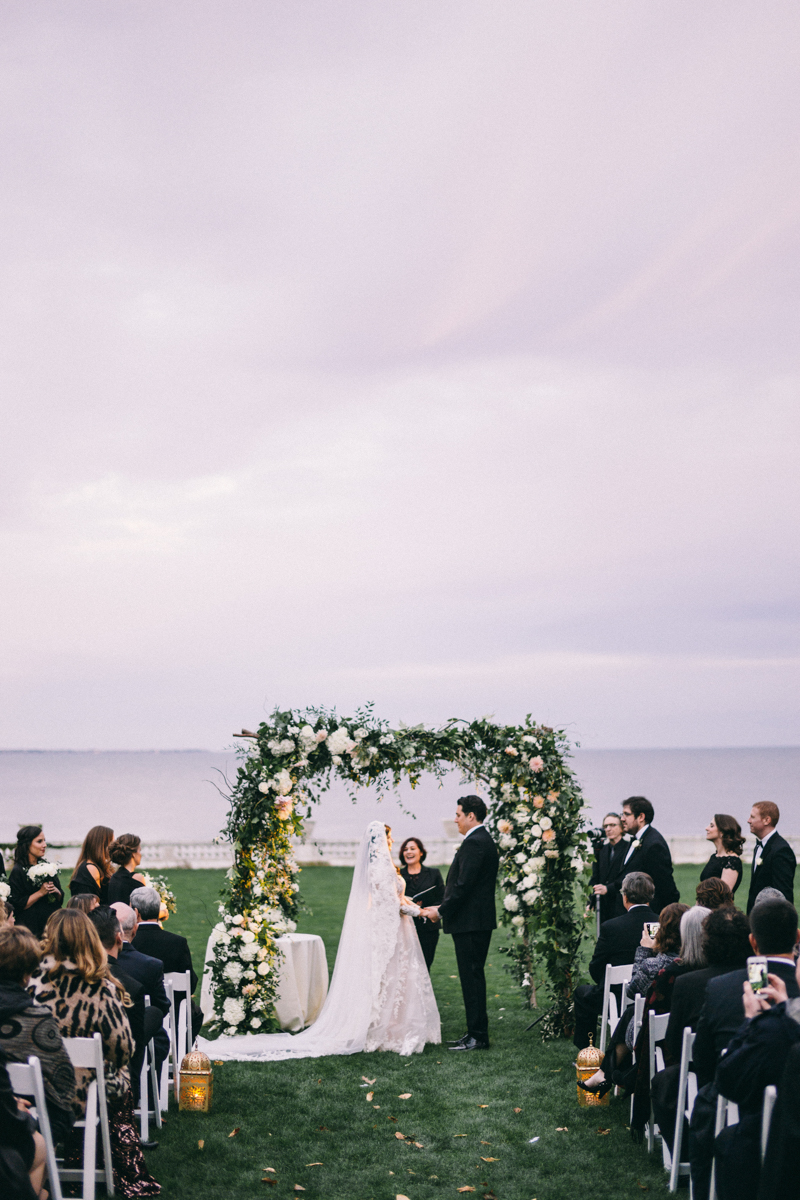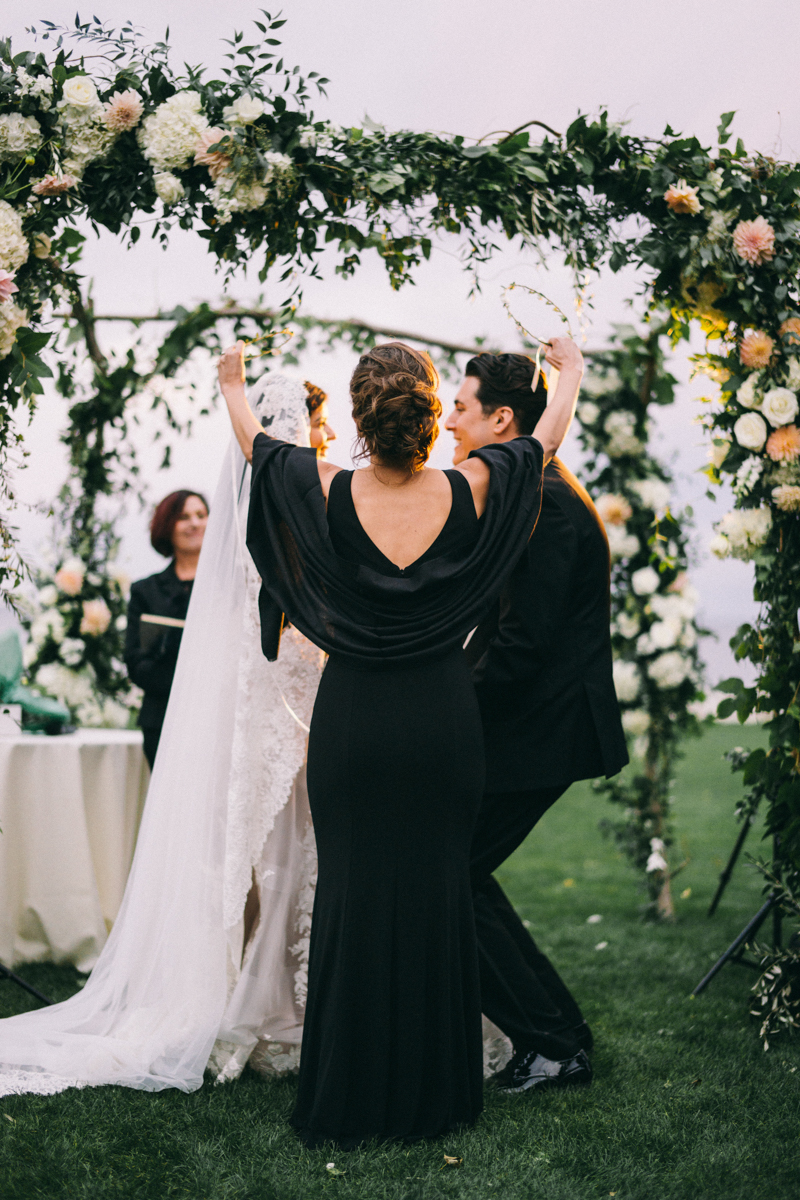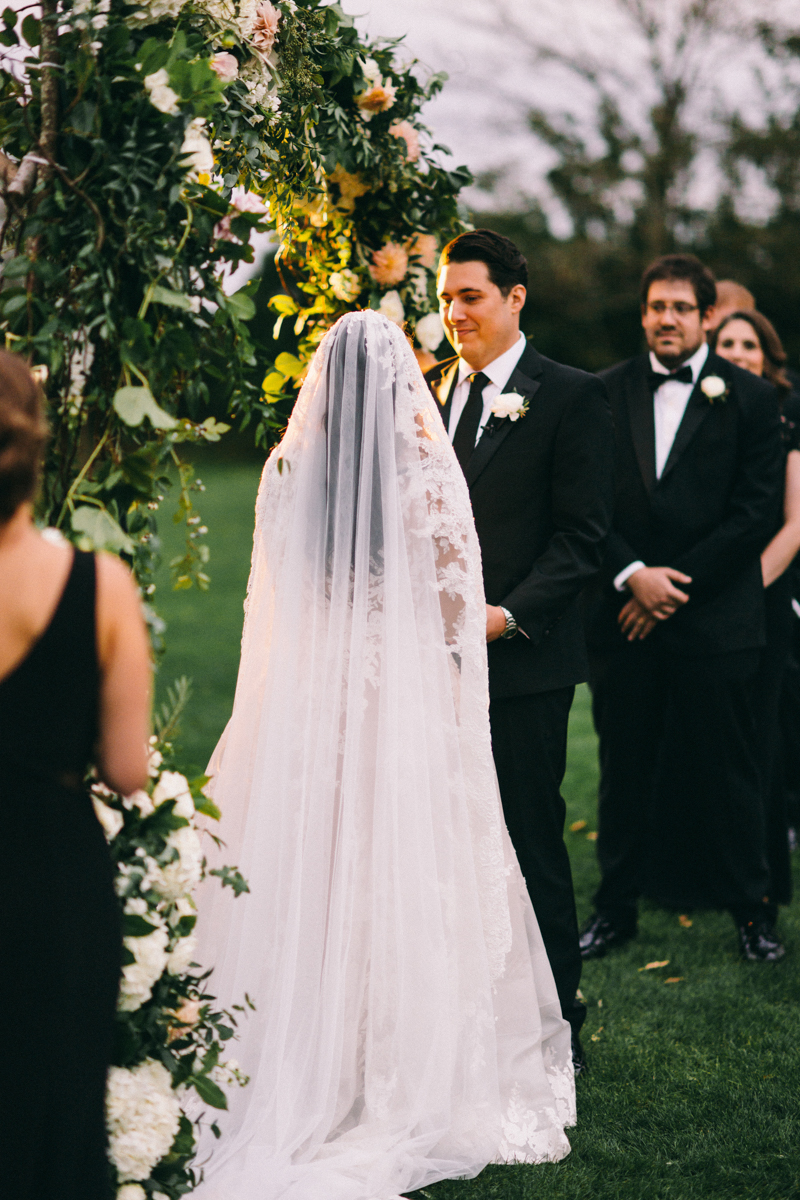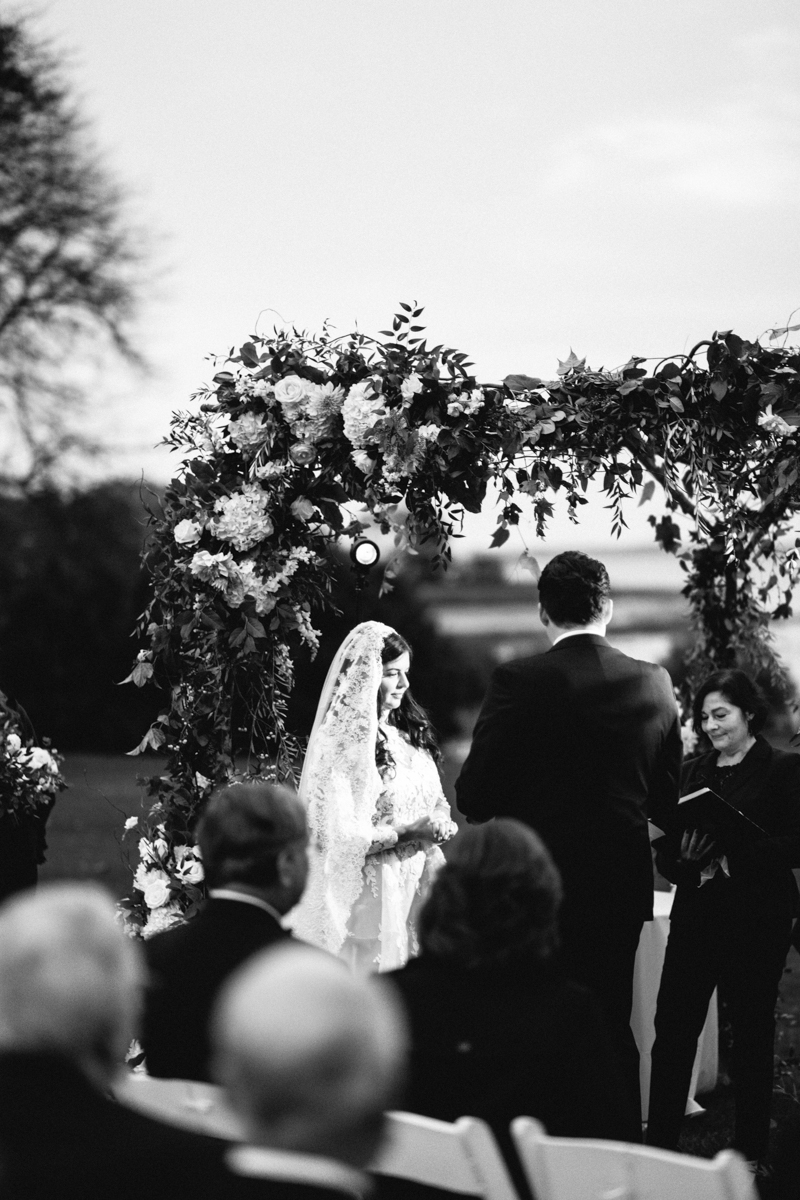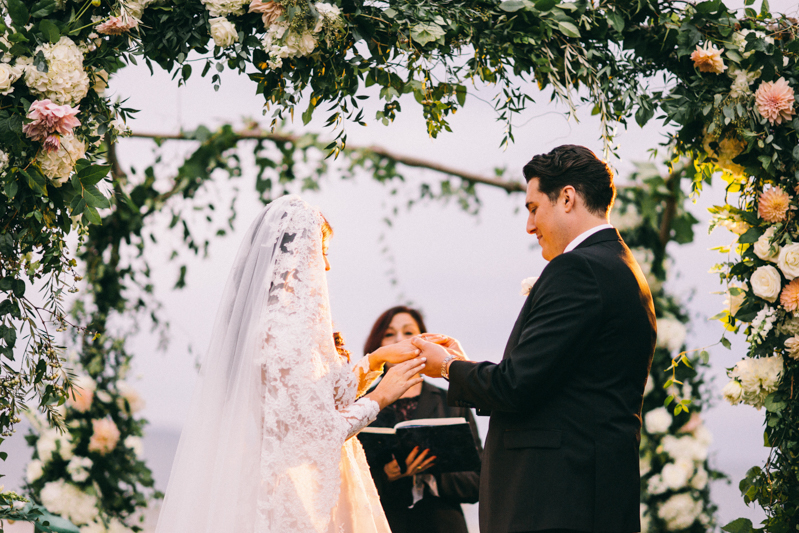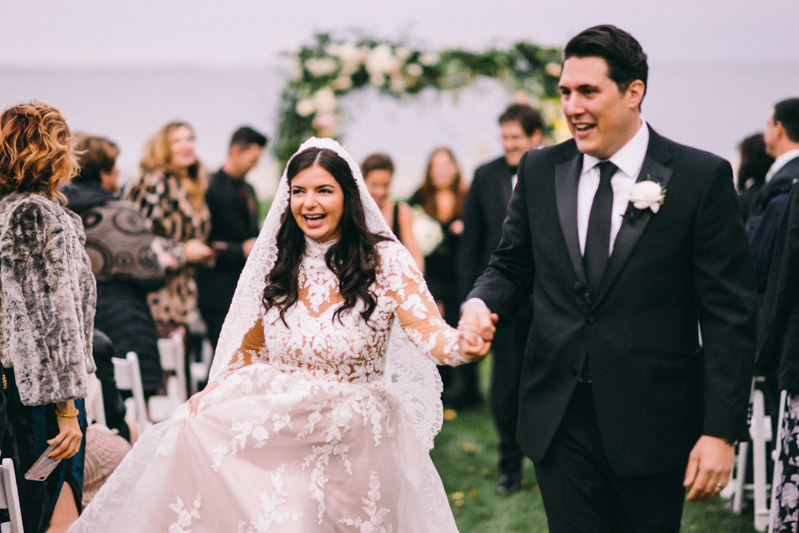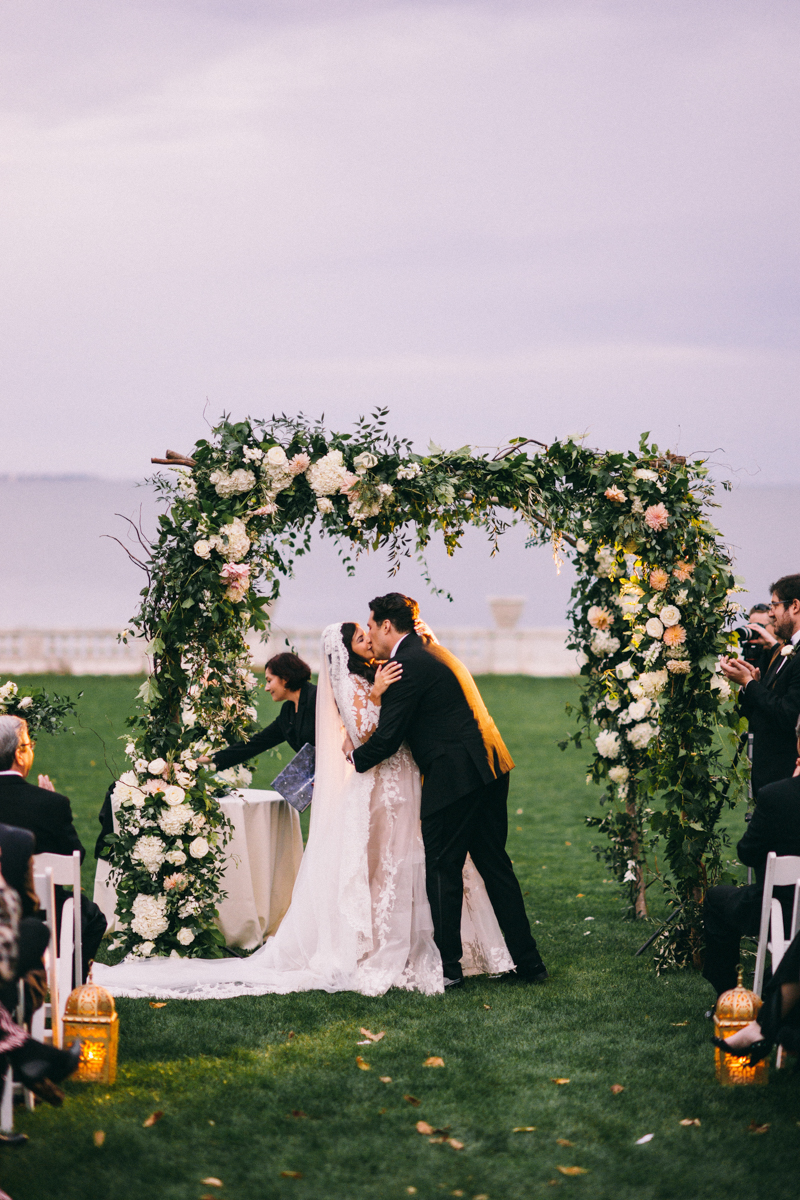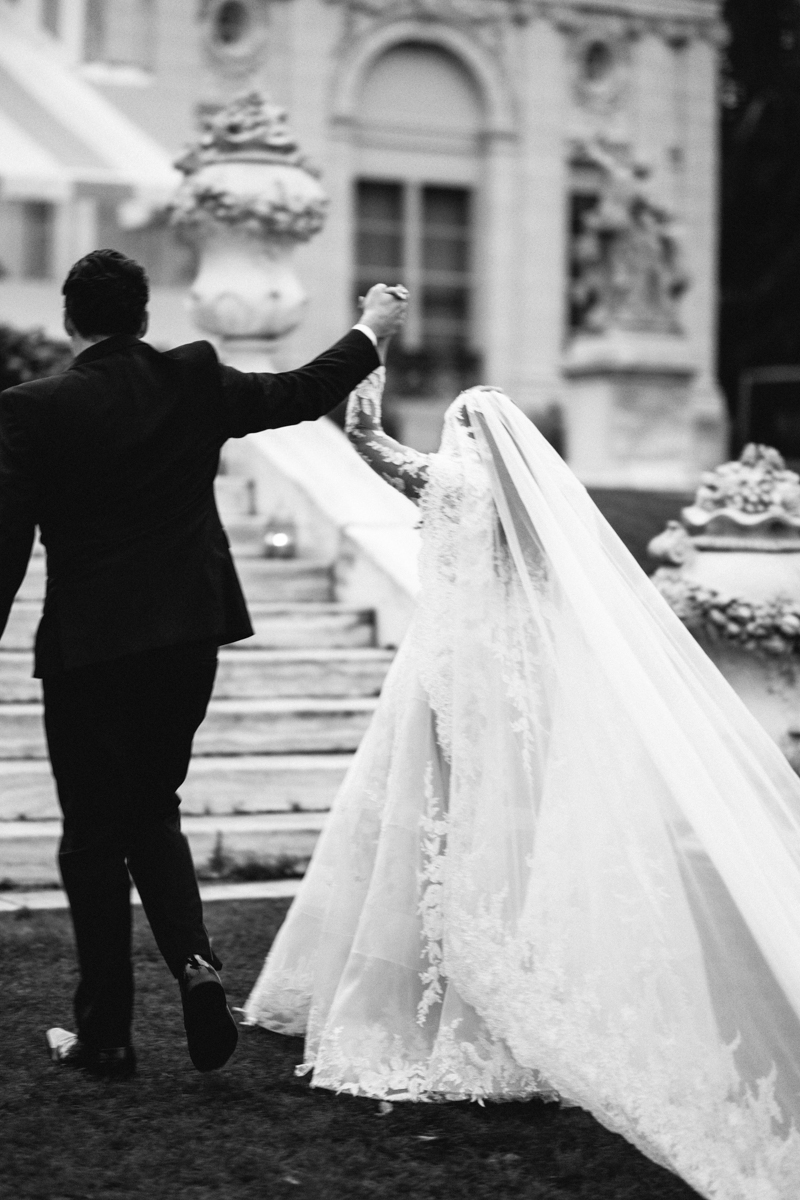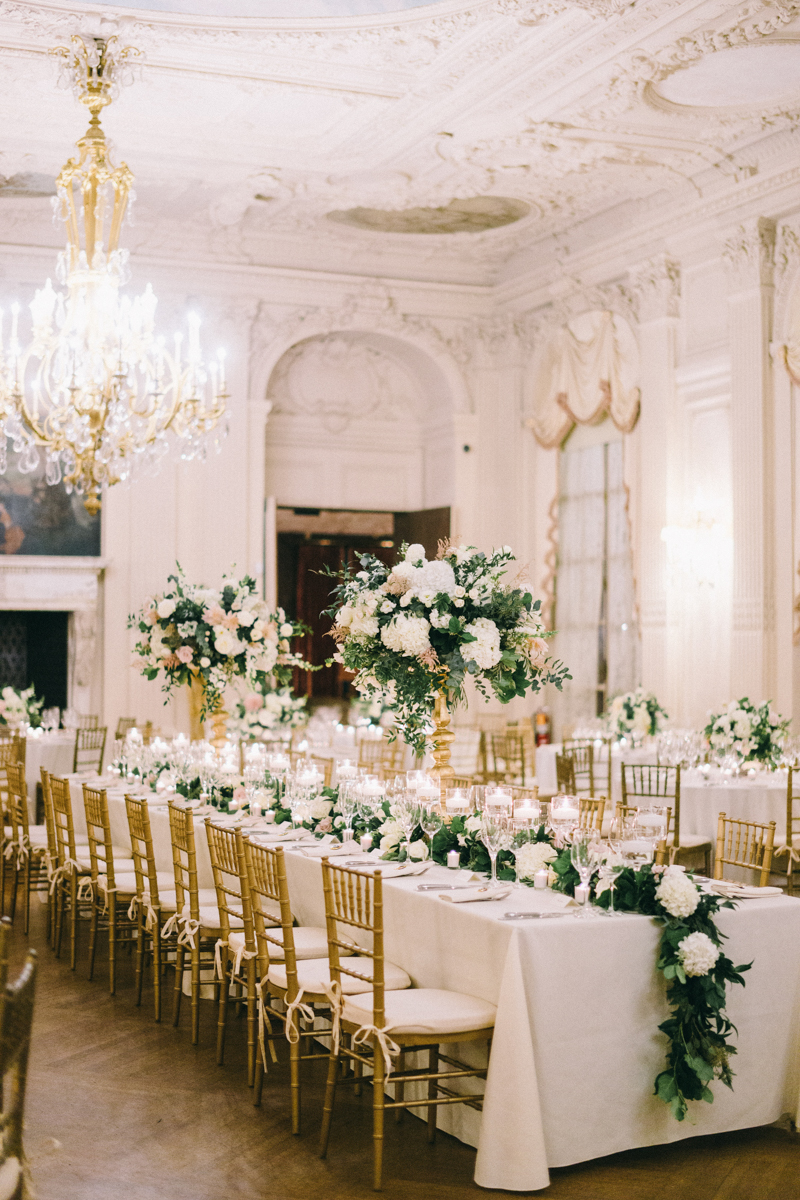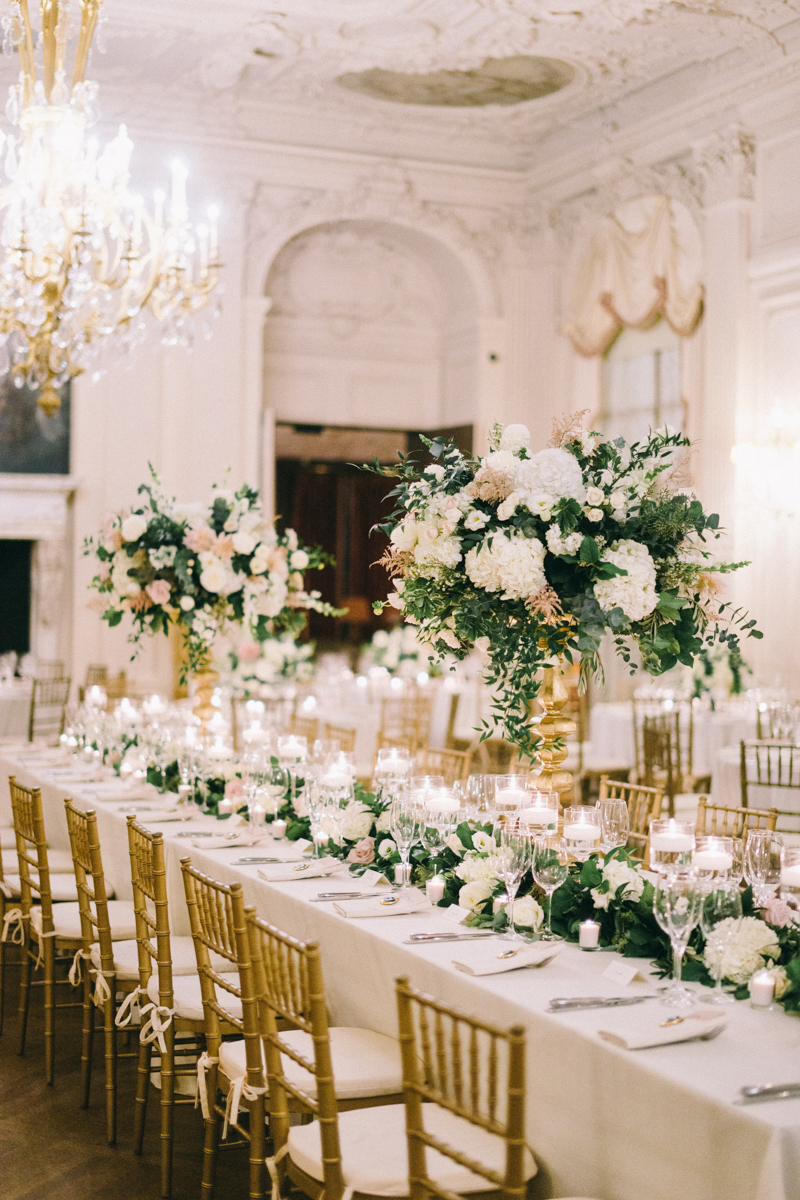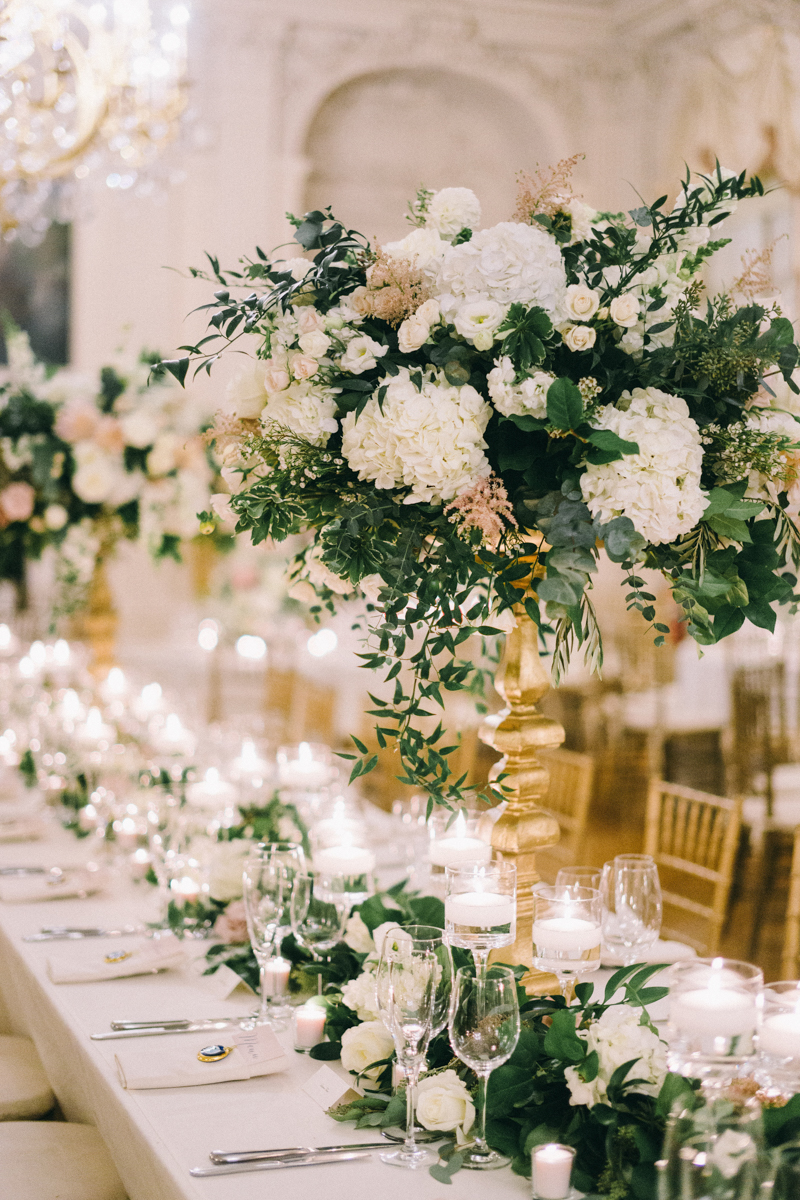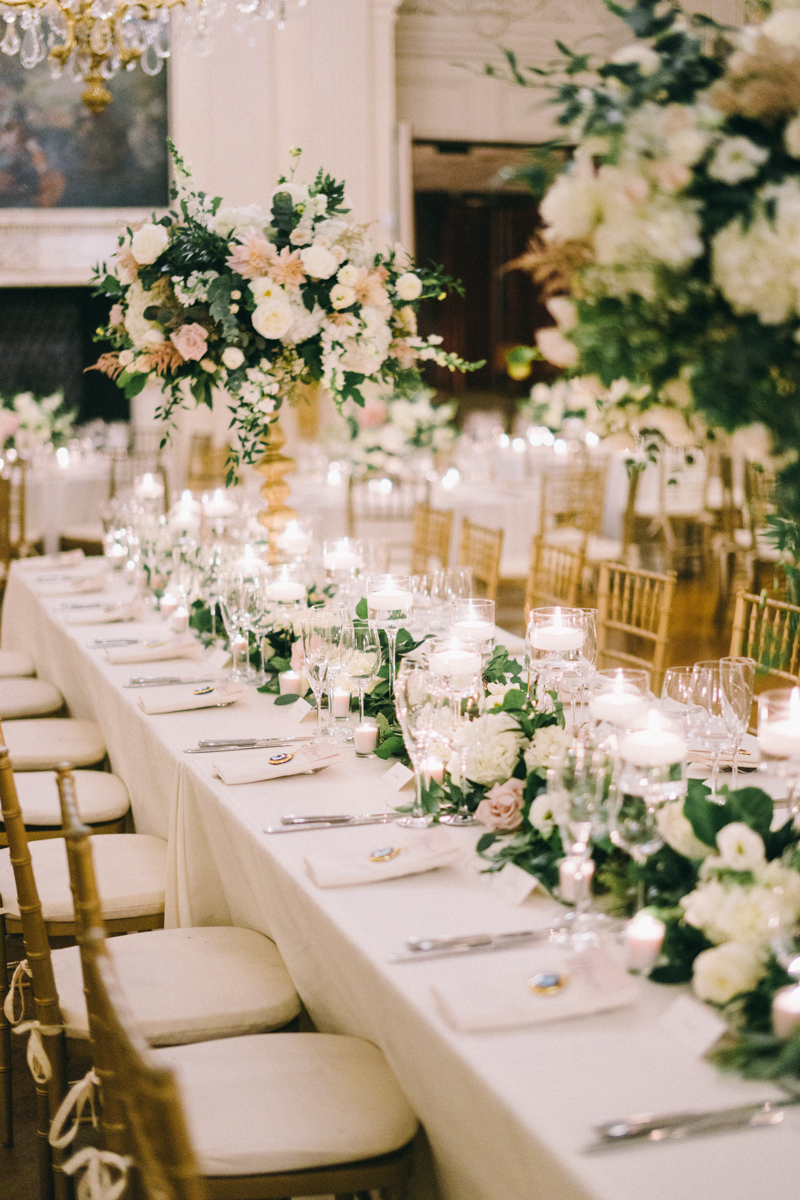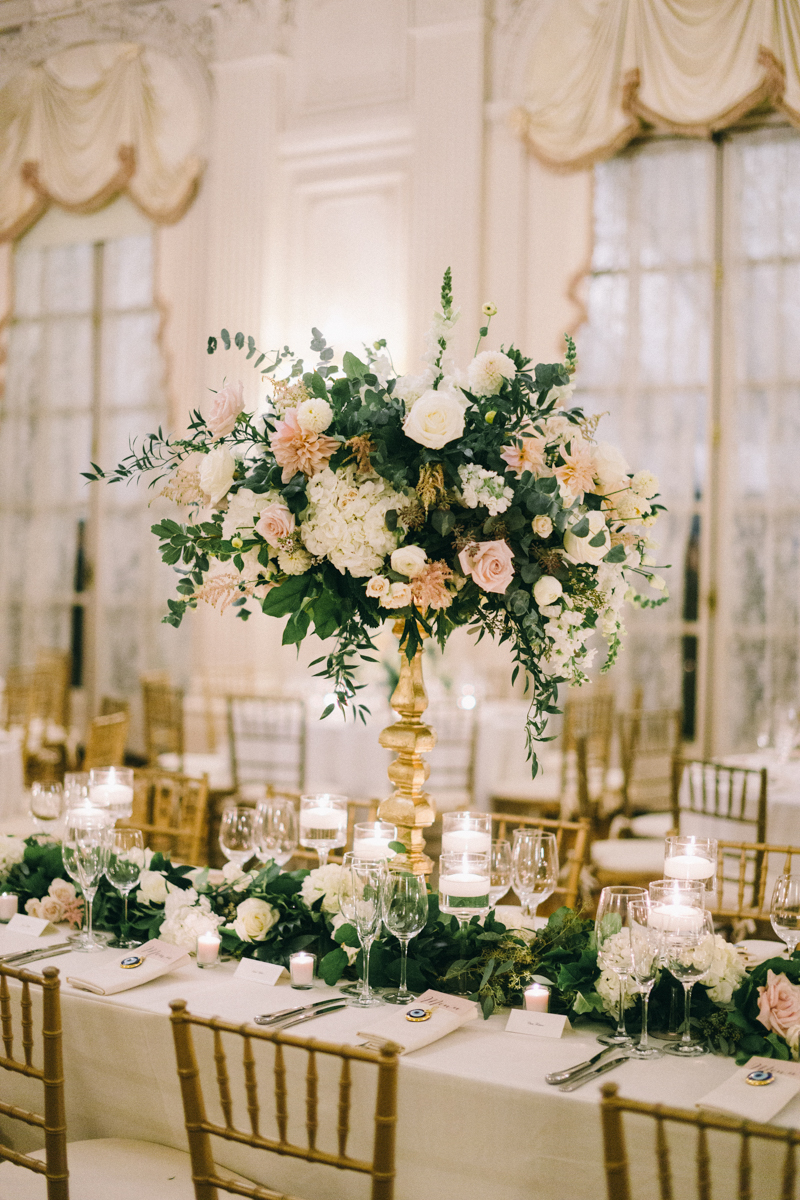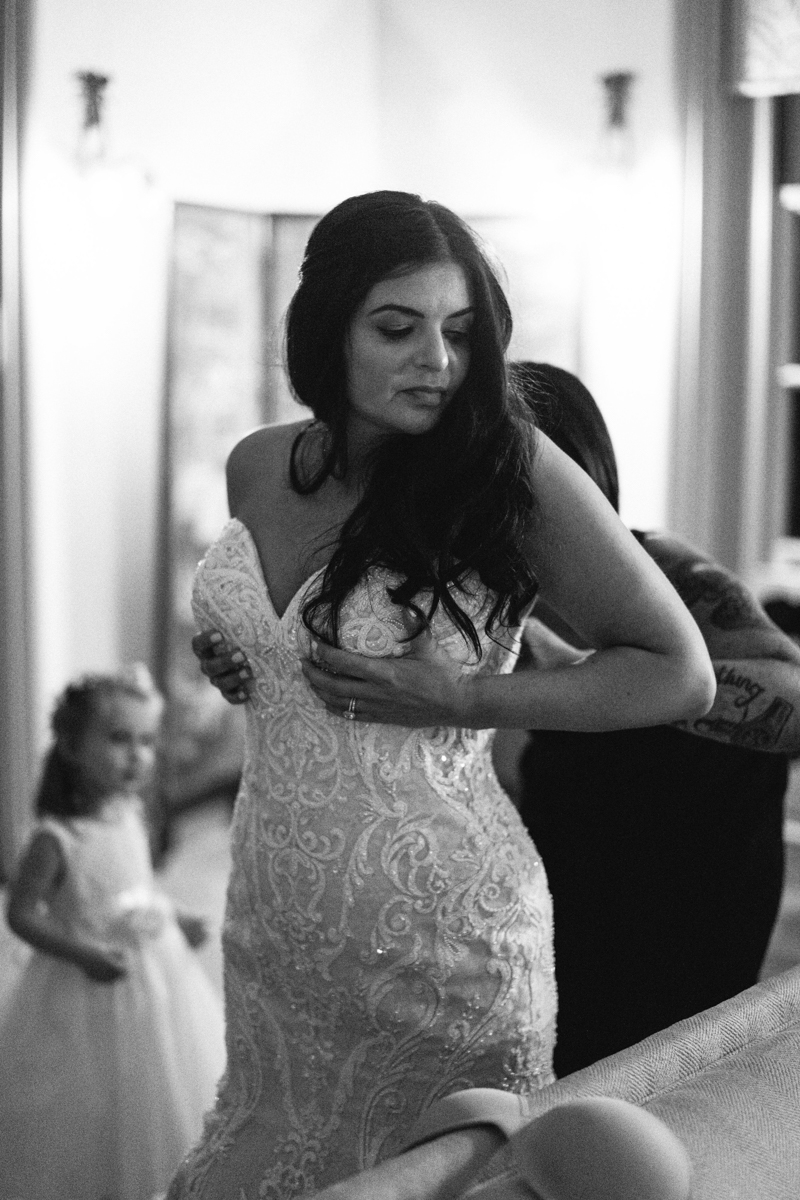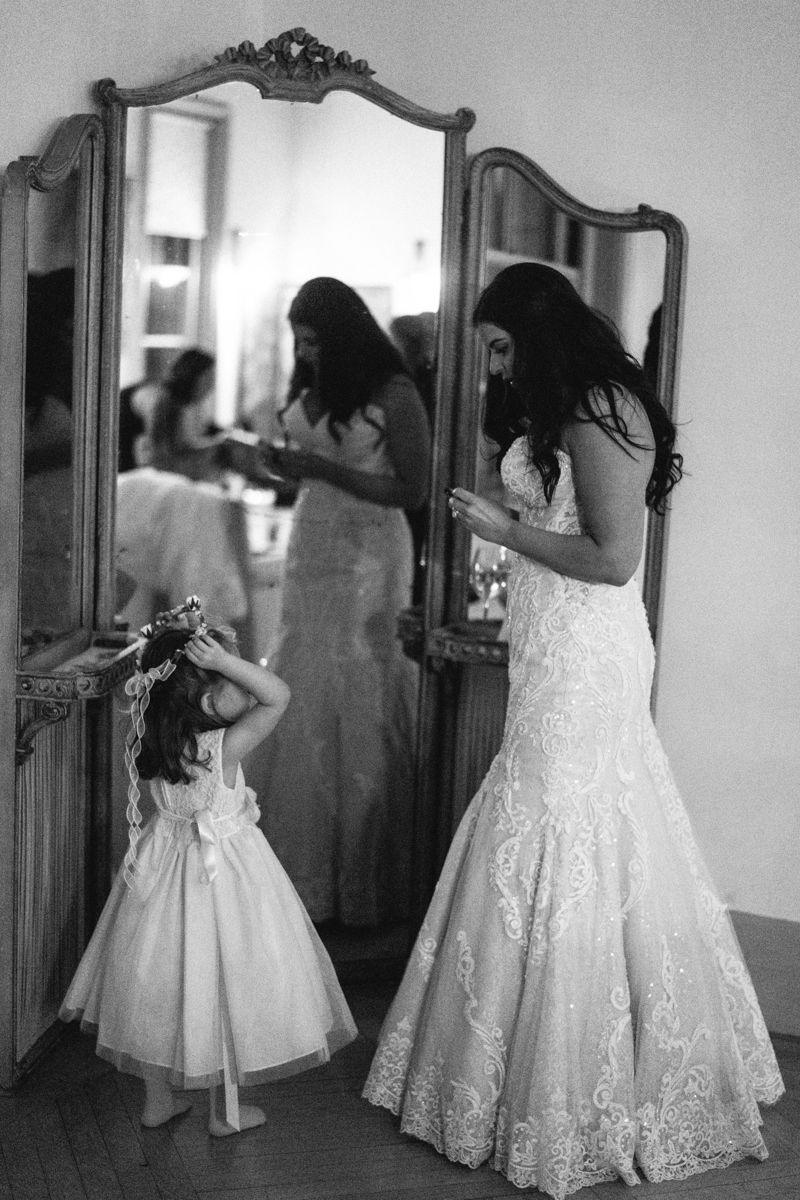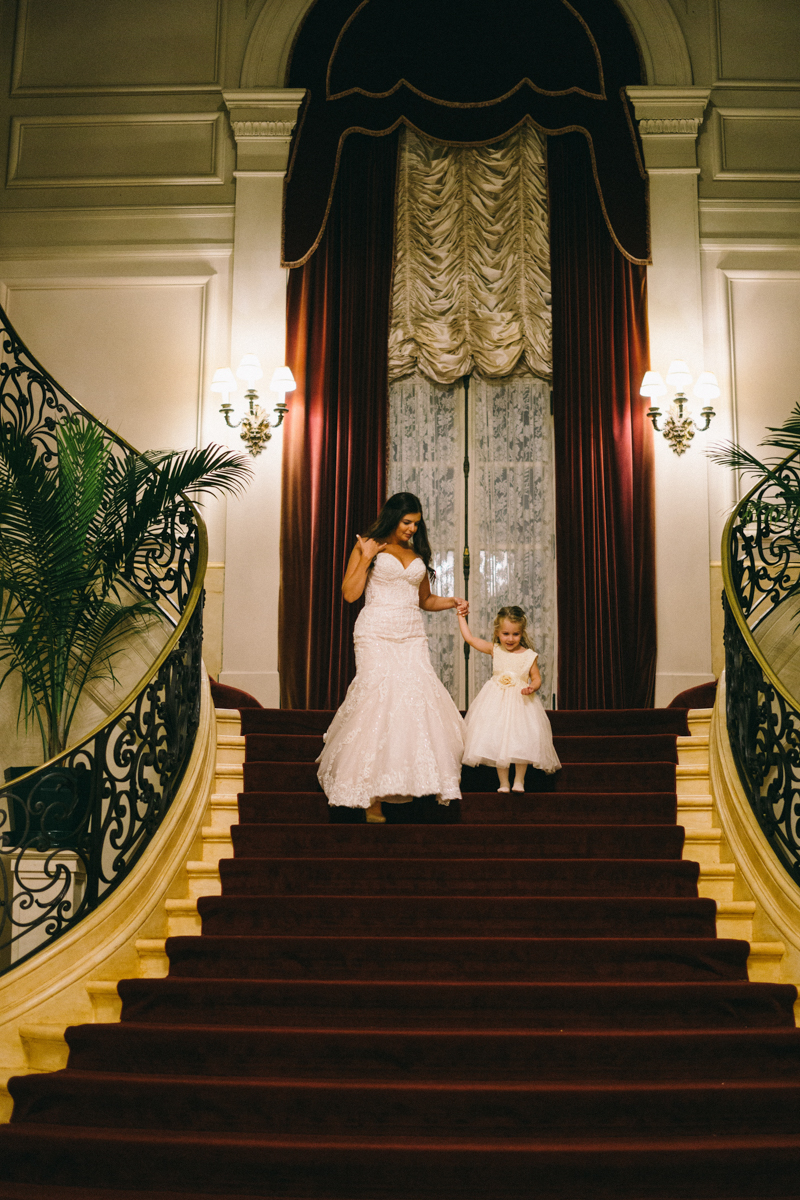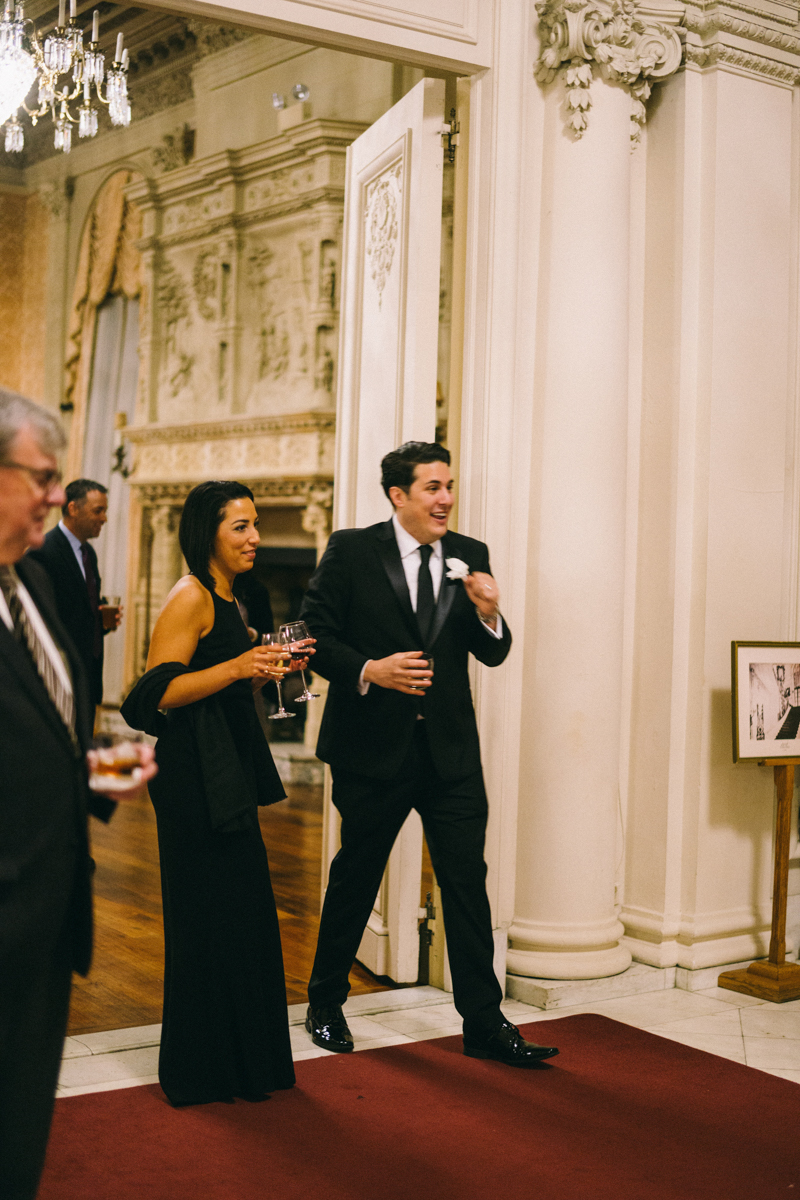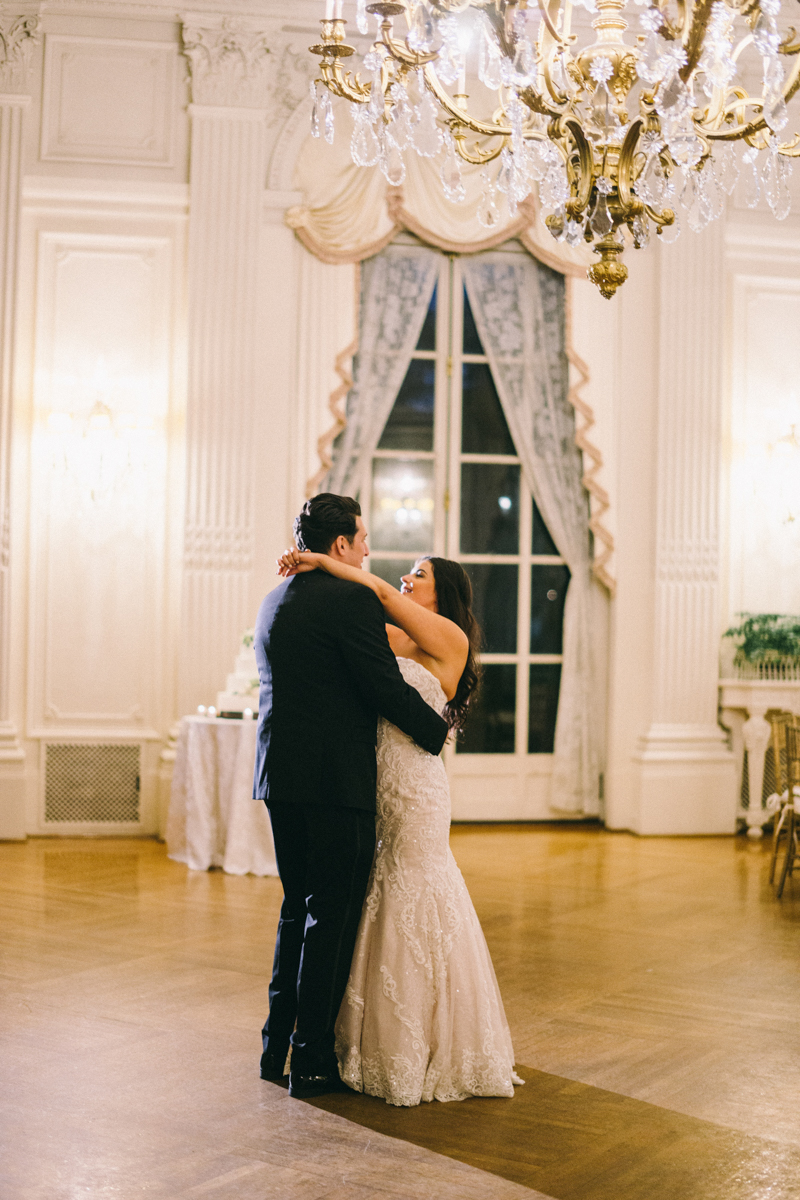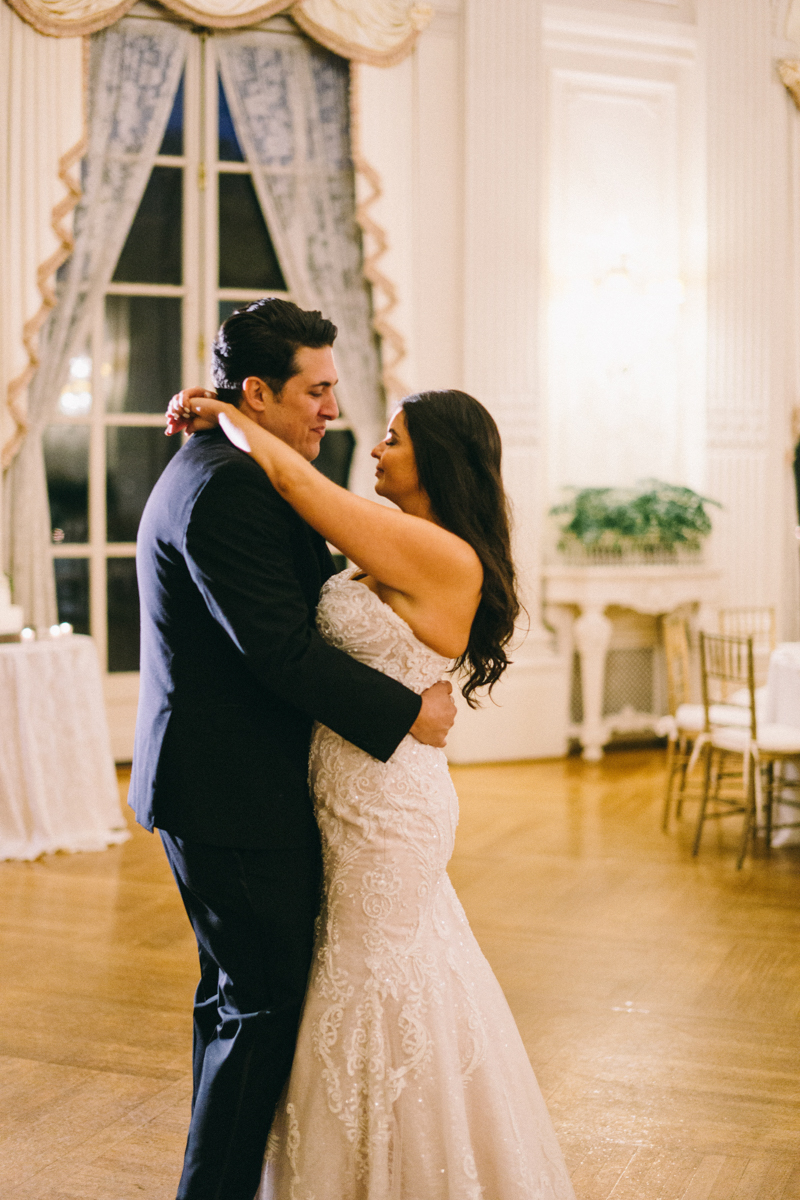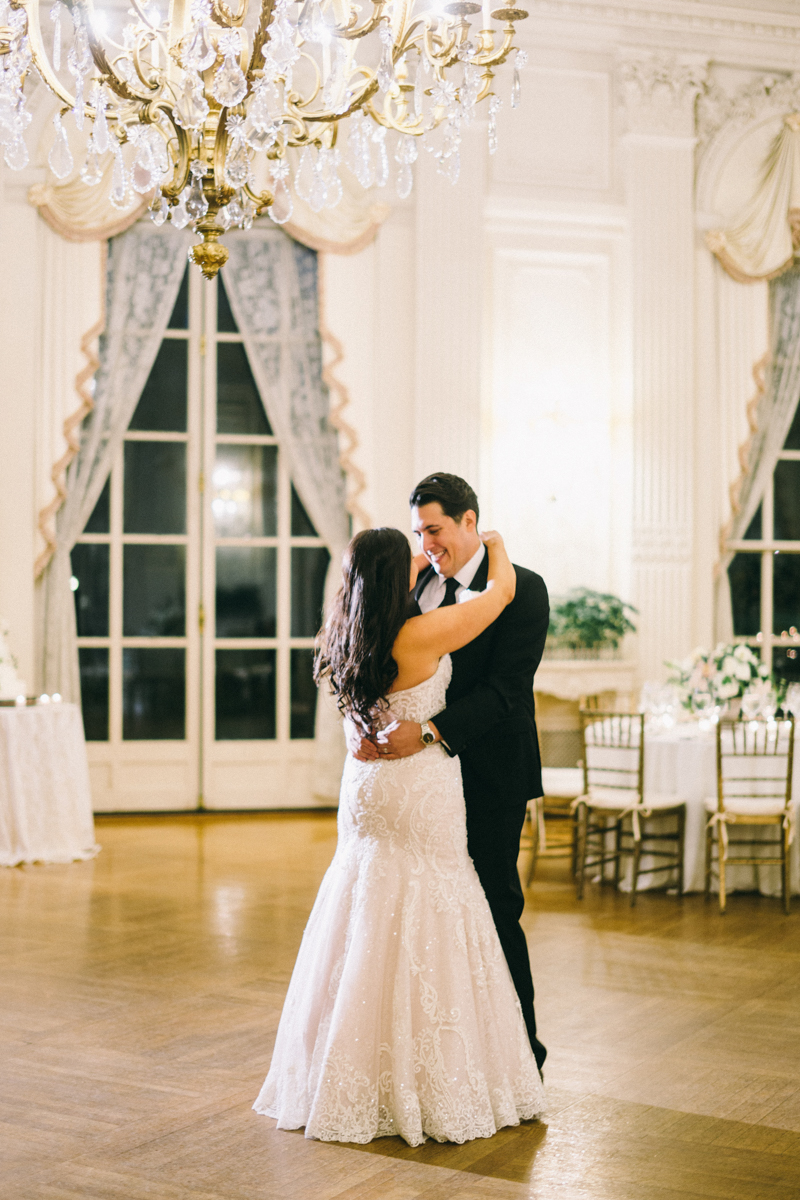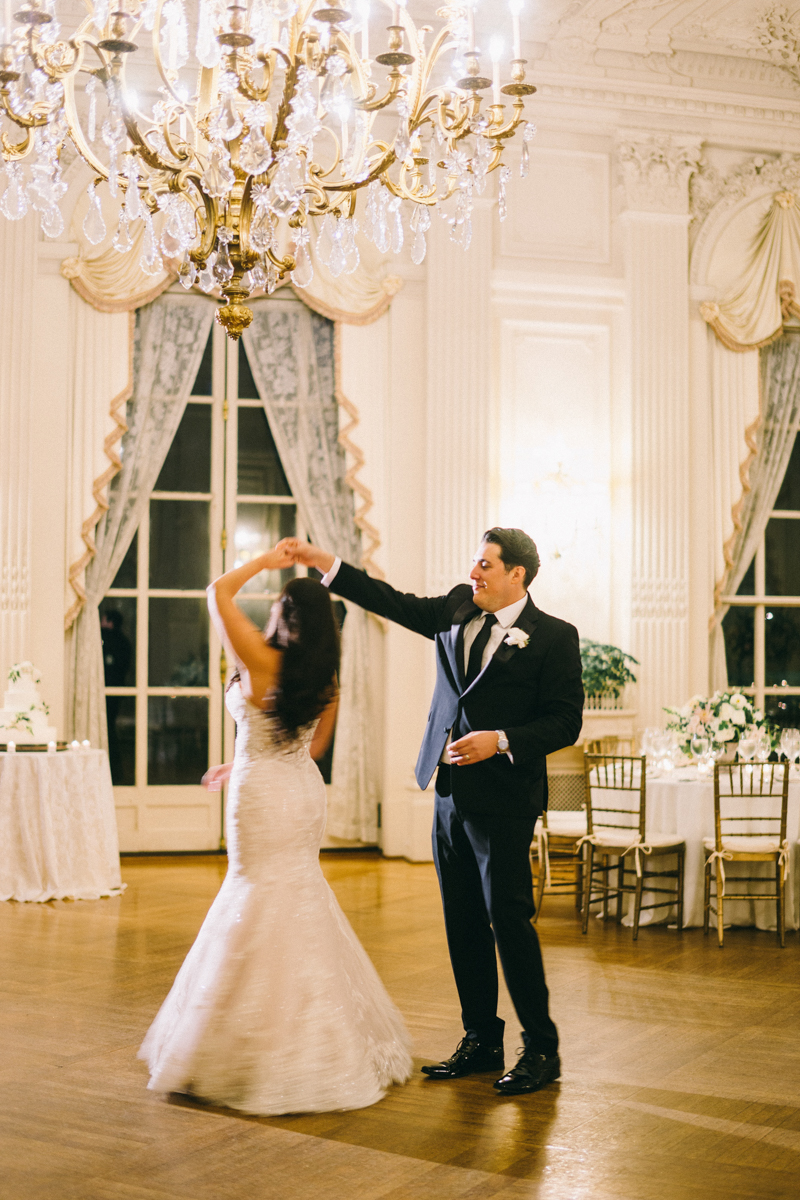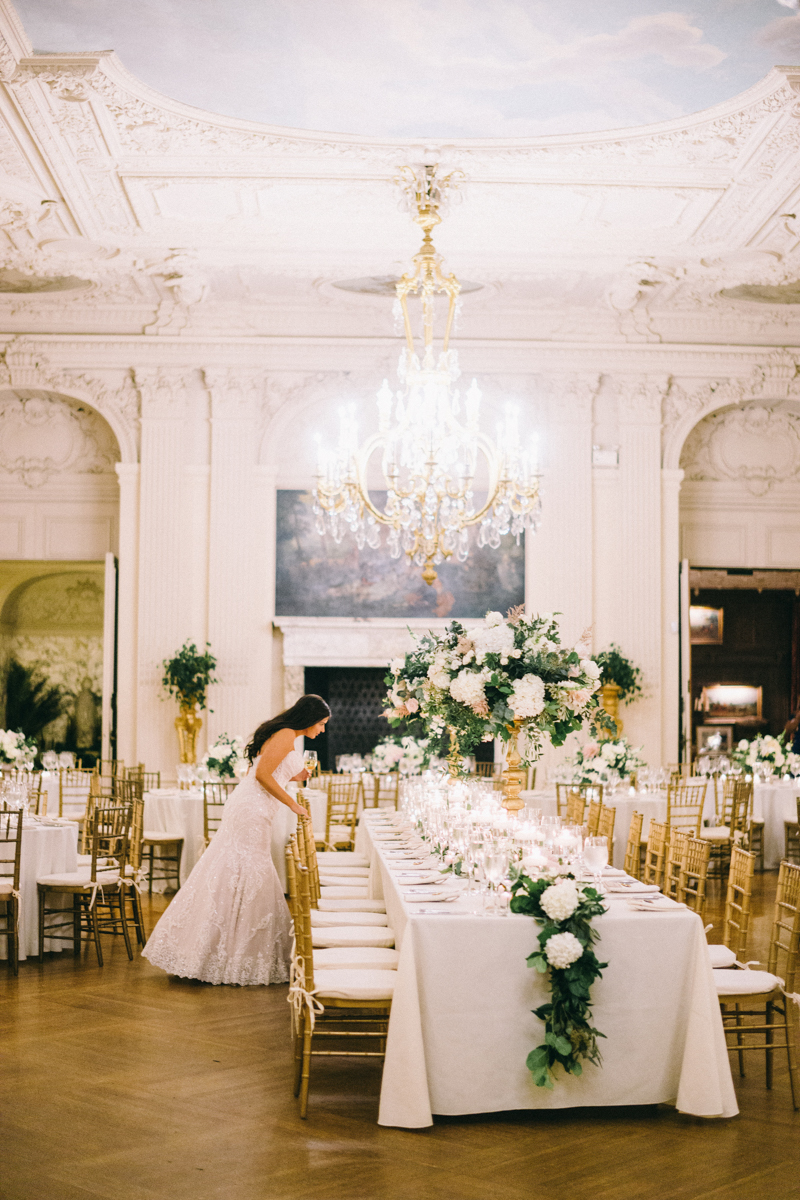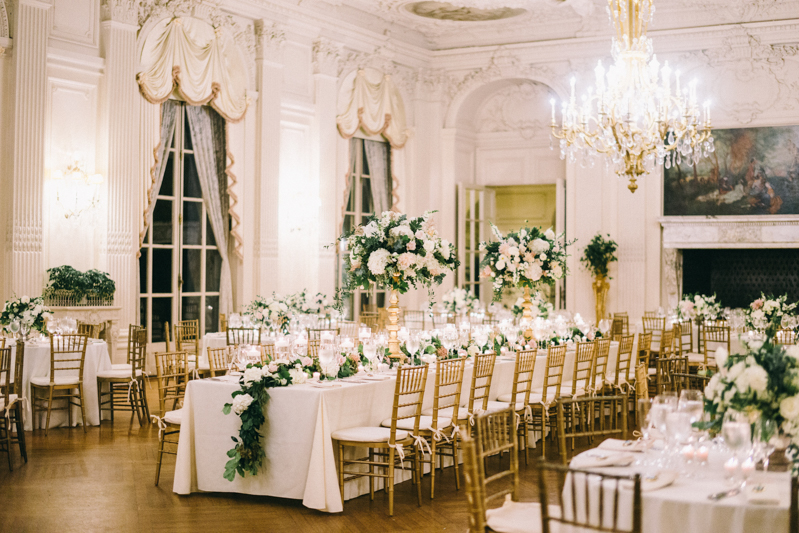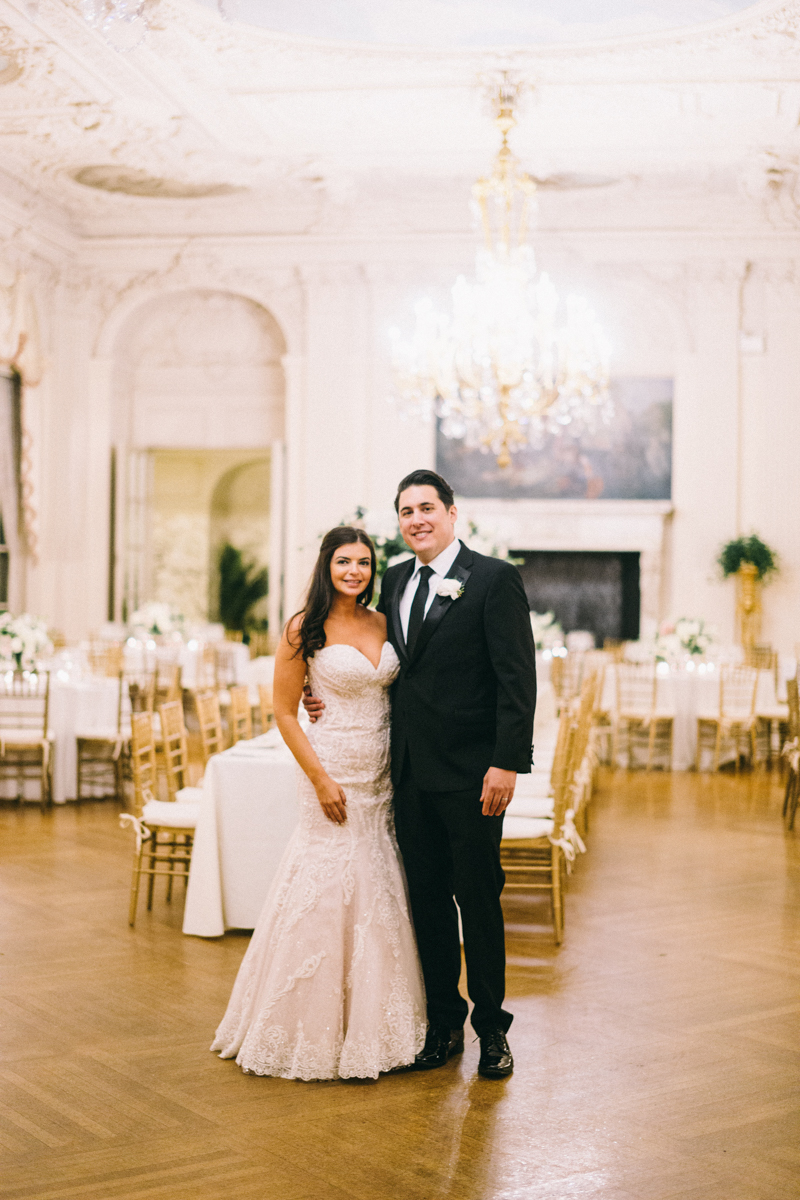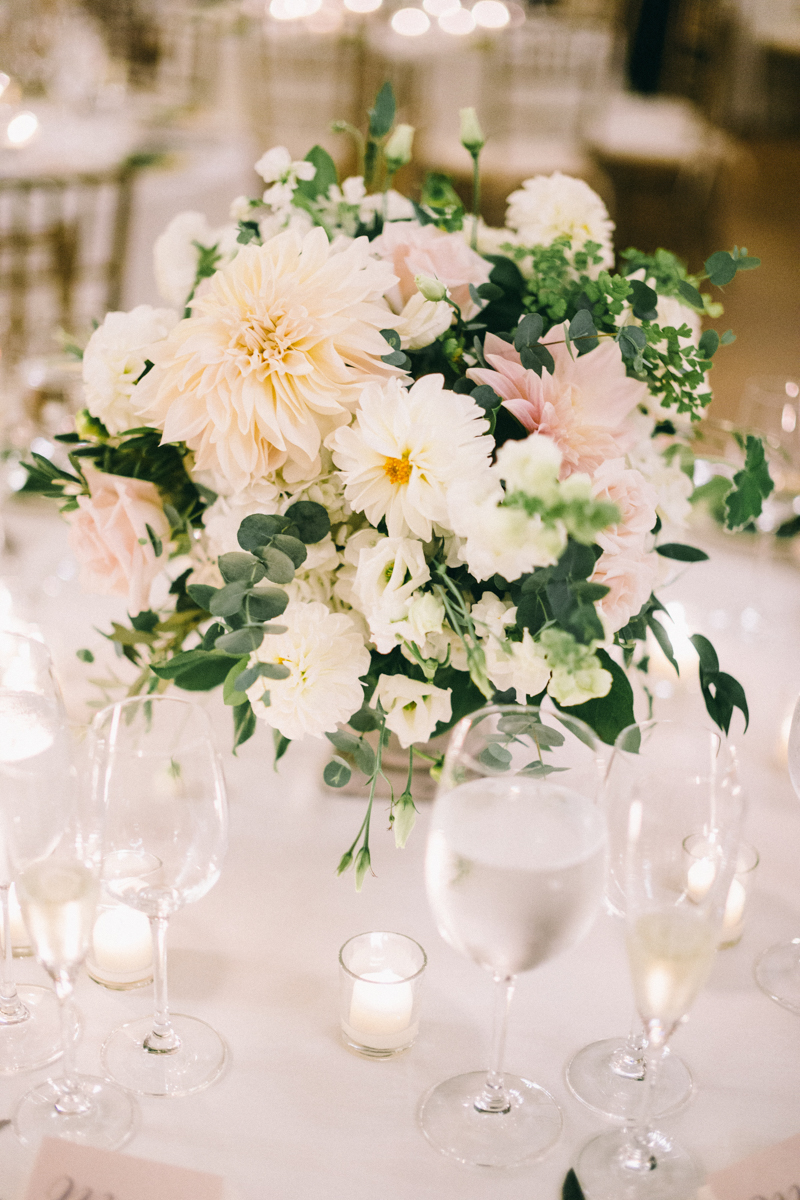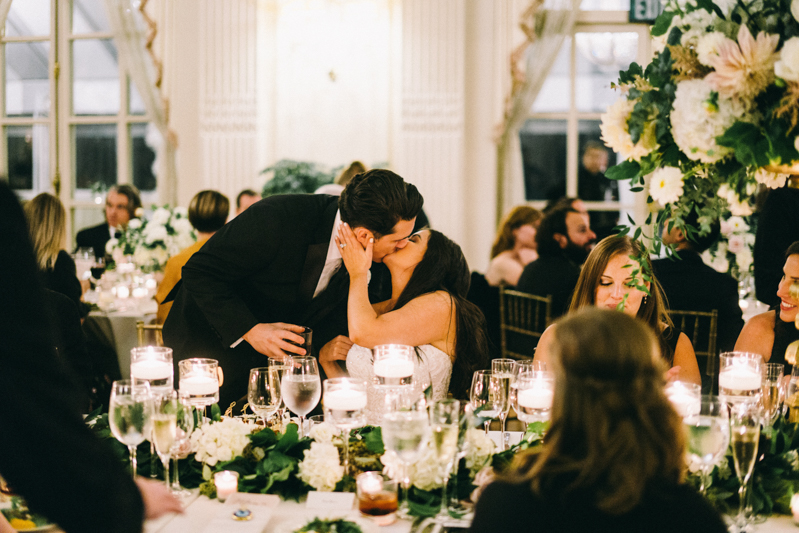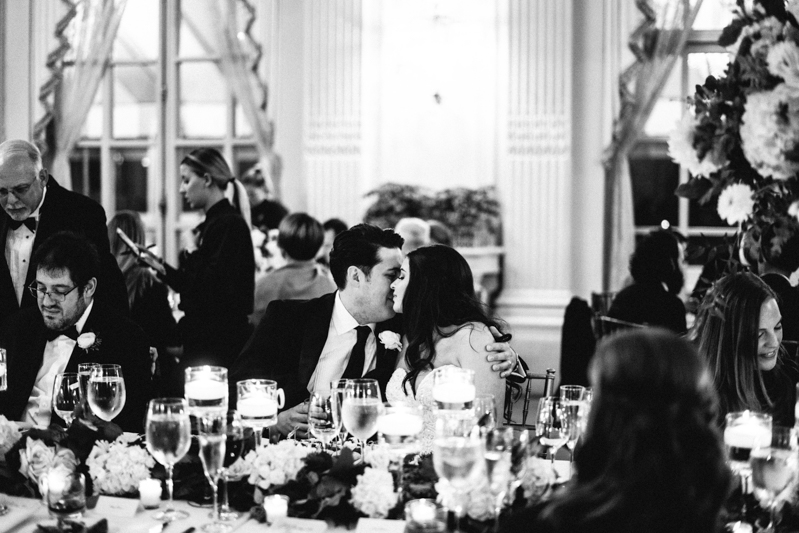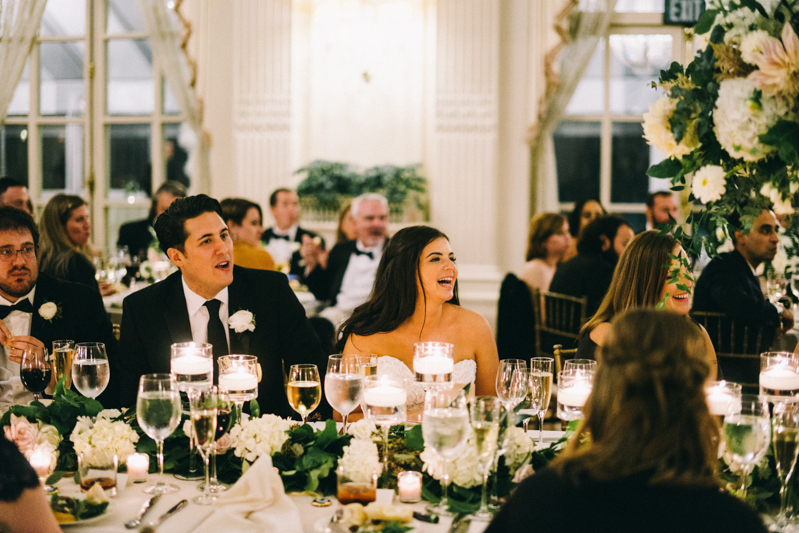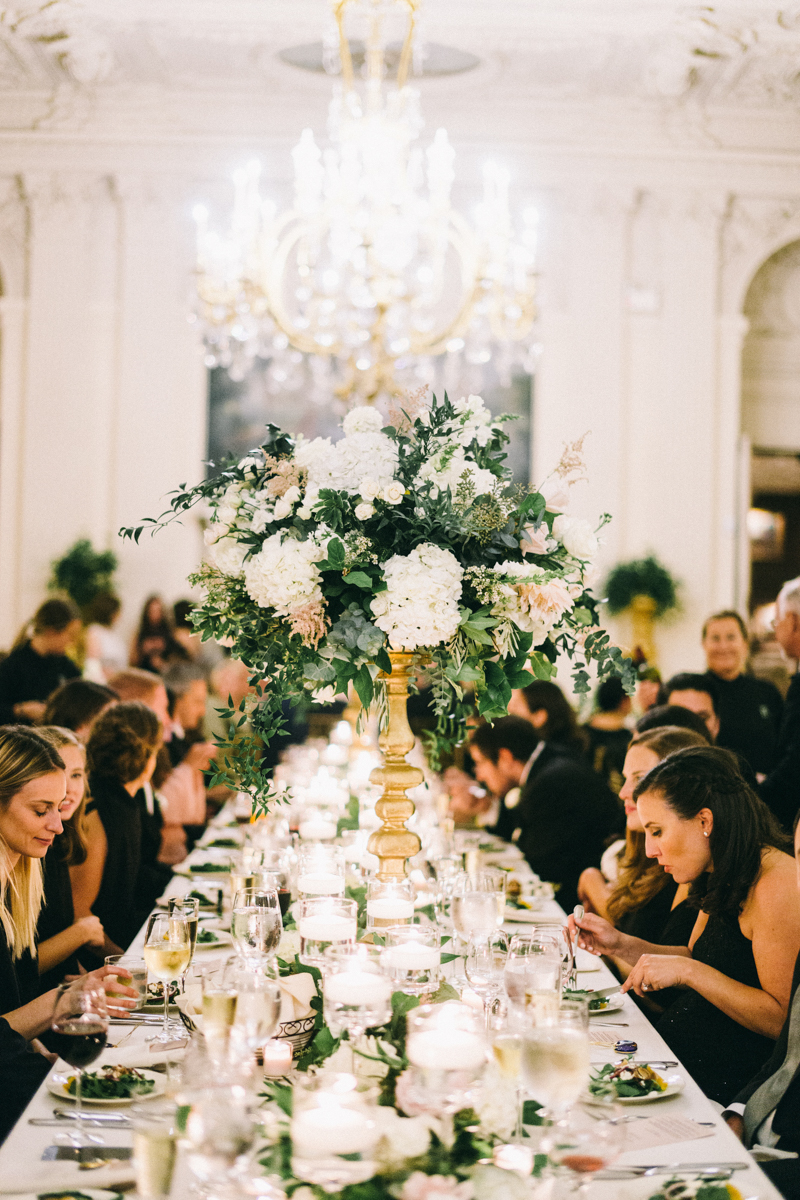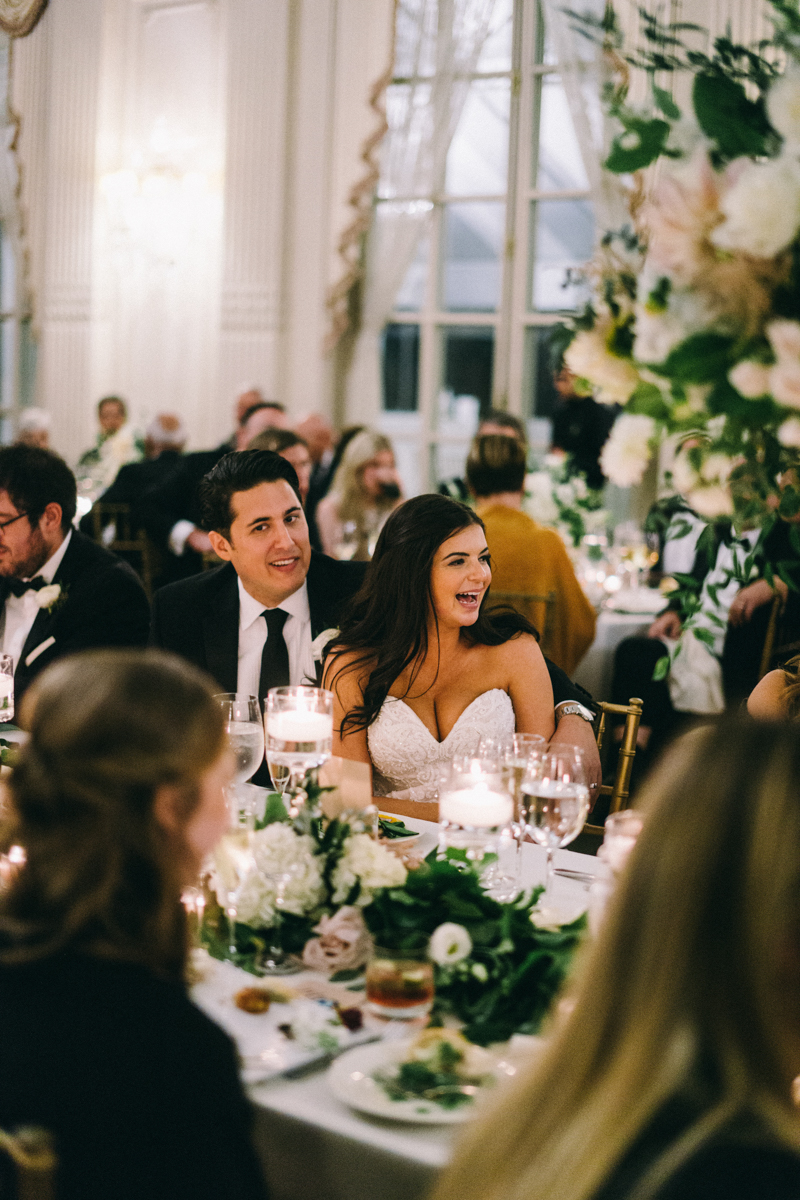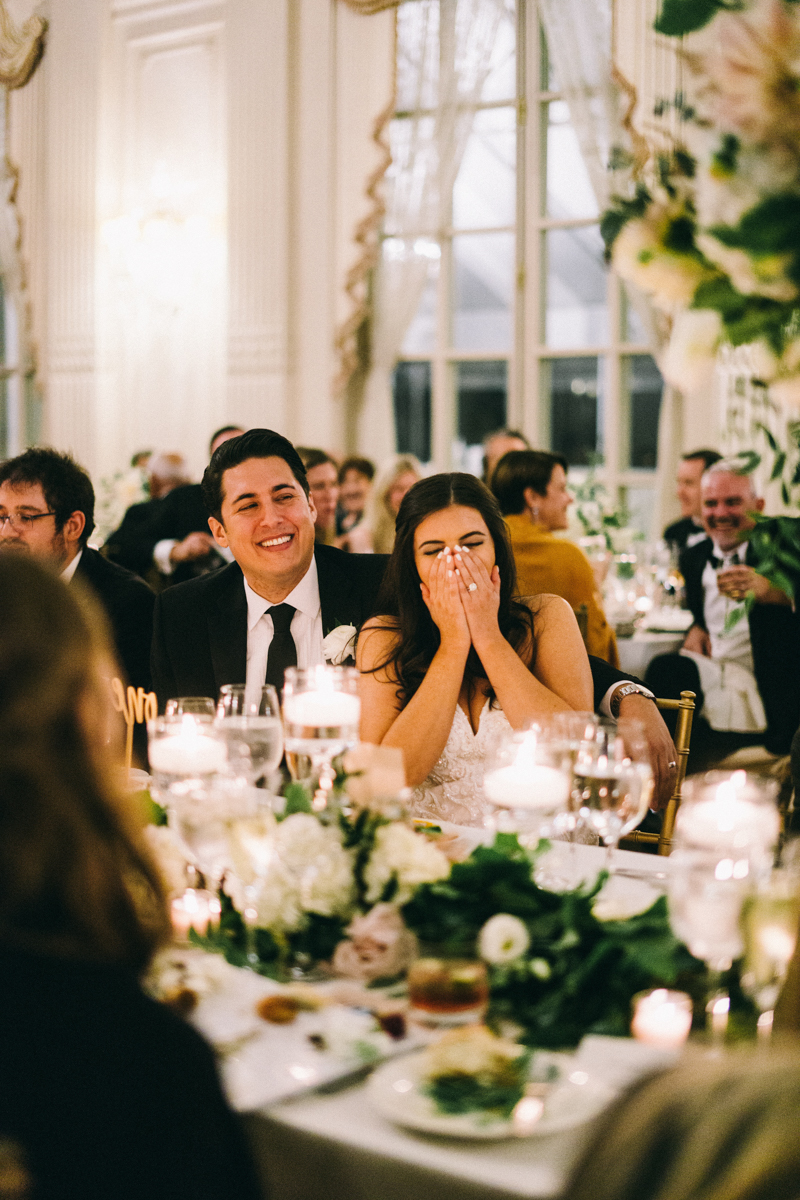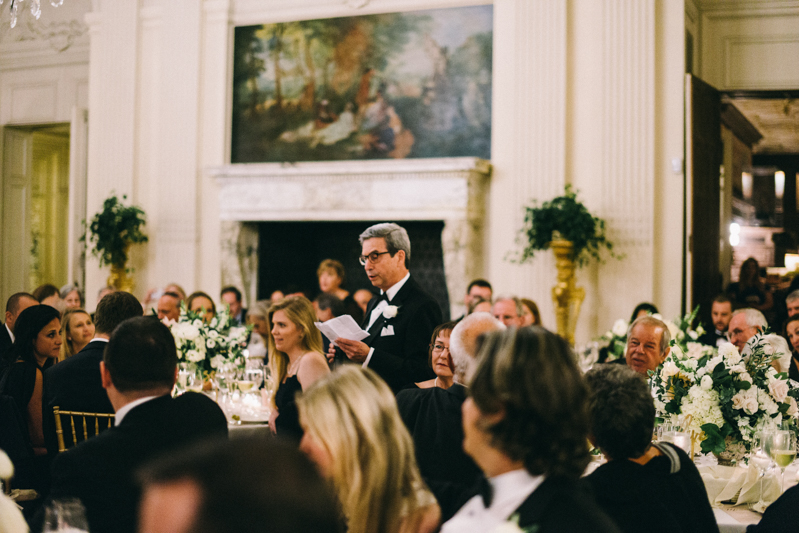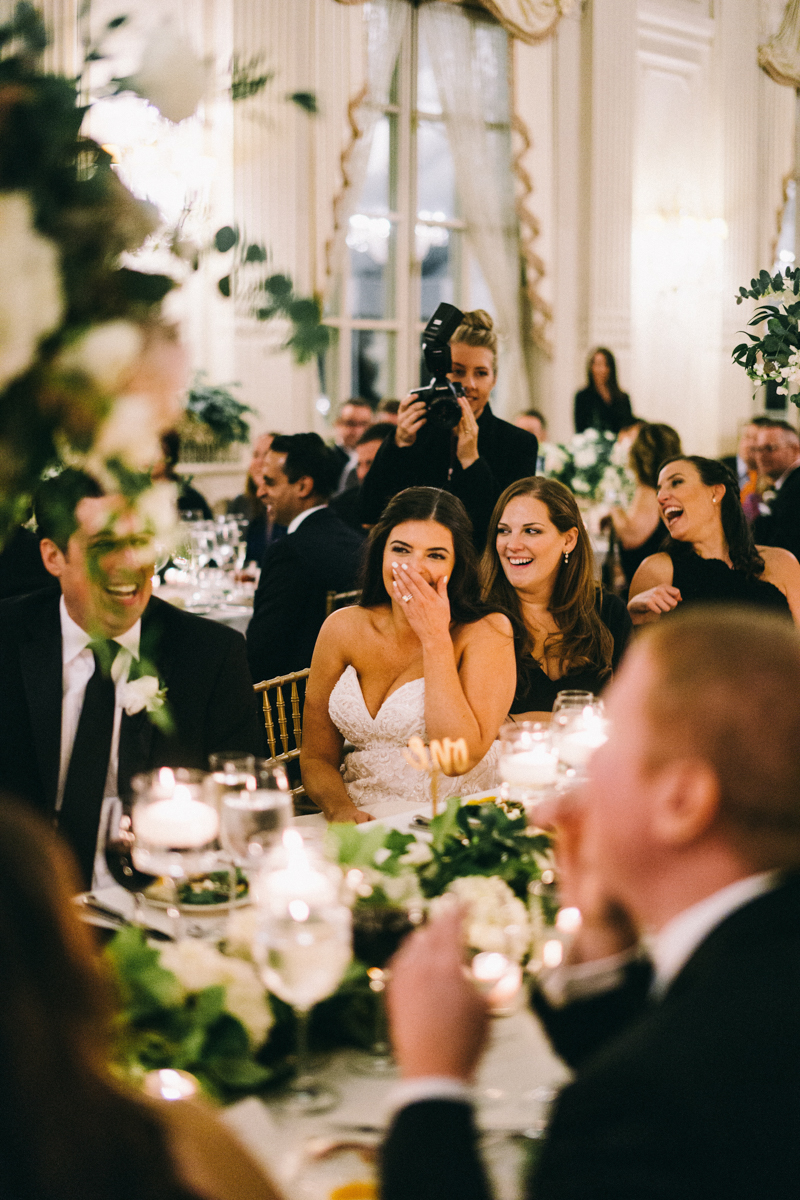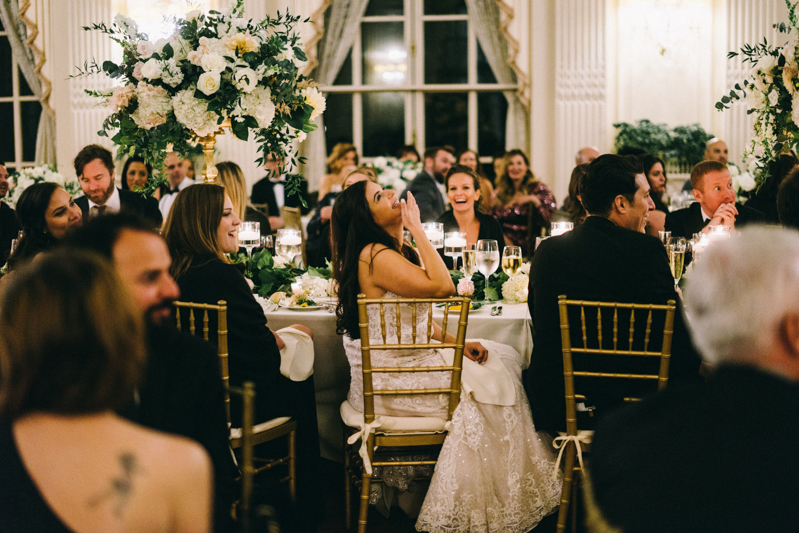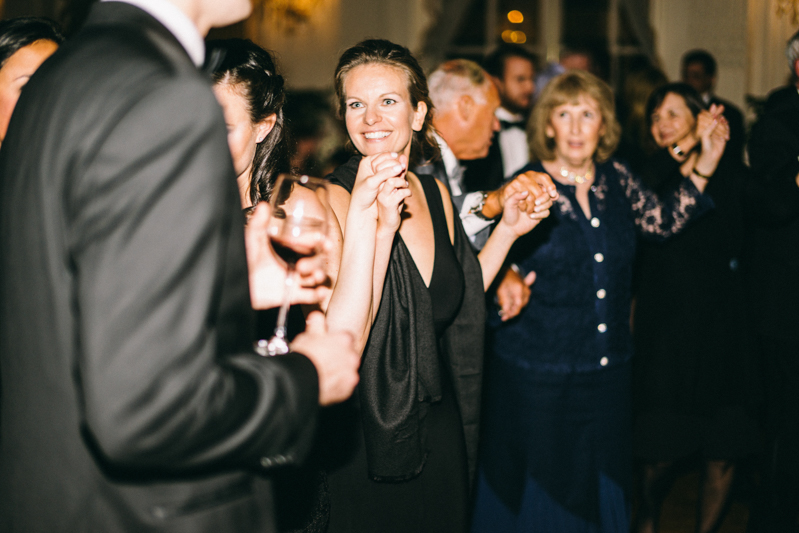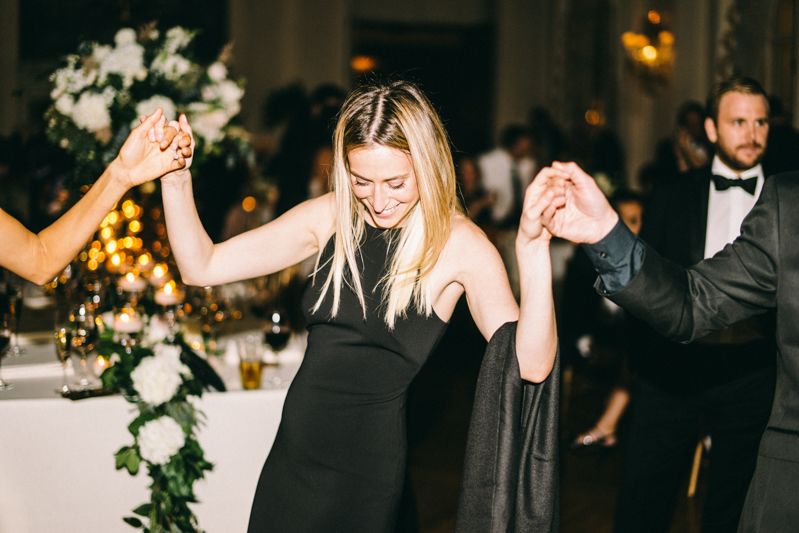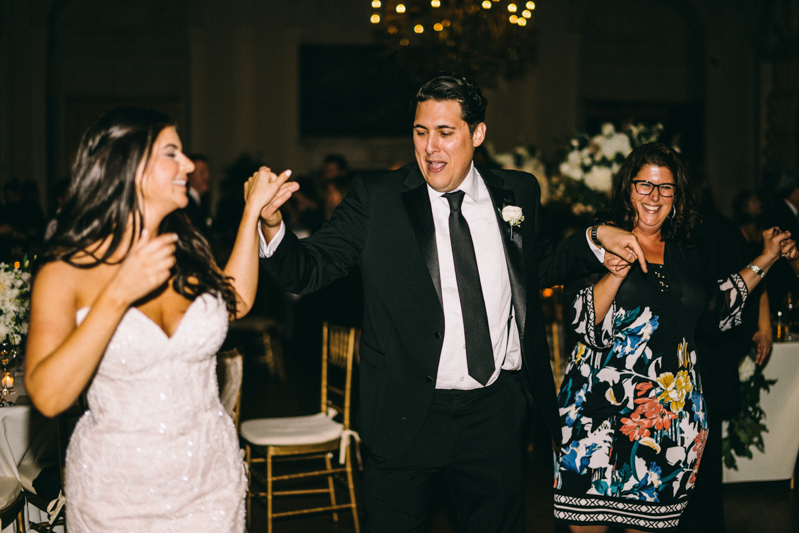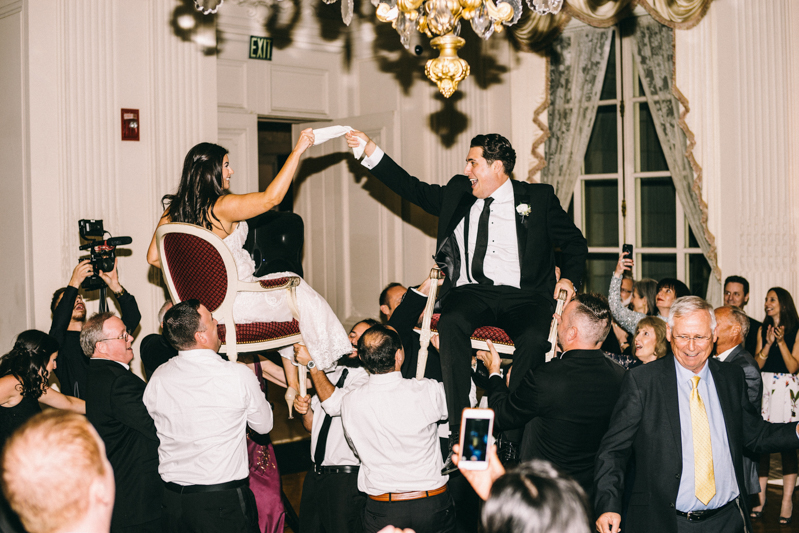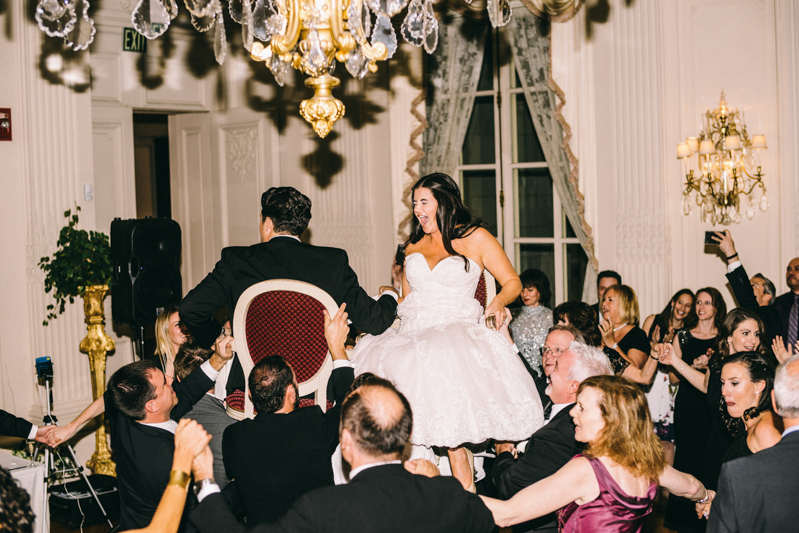 The vendors who made this Rosecliff Mansion black tie wedding possible:
Planning- The Day of Events
Florist- Sayles Livingston Design
Dress Designer- Anomalie
Photographer- Jaimee Morse
Jewelry Designer- Yours Truly Bridal
Hair- Parlr
Makeup- Special Event Beauty
Caterer- Blackstome Catering
Cake- Montillo's Bakery
Venue- Rosecliff
Videography- Parlr