A Maine ocean front wedding. Ah, what a beauty you were. Allison and Ben's wedding day at Black Point Inn was one for the books. I met Allison and Ben through the fabulous planner Heidi of She Luxe Events. This was my first Maine wedding since being back here and it was a great one to start off with. Allison explained her wedding to me as floral explosion and oh was she right. From the tall centerpieces to the garland to the ceremony's arch it was definitely a floral explosion. Allison and Ben's ceremony took place over looking the ocean. We could see the blue color of the ocean beside the cotton candy sky and hear the crash of the ocean. I could have stayed there for forever just watching the waves go back and forth. As the ceremony started, the sun dipped down below earth and we watched Allison and Ben share their vows under the most beautiful sky that somehow mirrored all of the colors in their wedding floral that Pretty Flowers of Maine created. You'll for sure what to scroll down to see their arbor- one of the most beautiful arbors I have ever seen. If you have the chance to have a Maine ocean front wedding you should definitely go for it! It'll be something you'll never forget!
Allison and Ben had a massive bridal party with lots of personality which made for an incredibly fun dance floor! It was one of those weddings where I would have loved to have been a guest and enjoy the dance floor as a guest. But it was hilarious watching everyones great moves…that were actually great! That doesn't happen too often!
Such a fabulous wedding- thanks so much for trusting me Allison and Ben! Cheers to you two!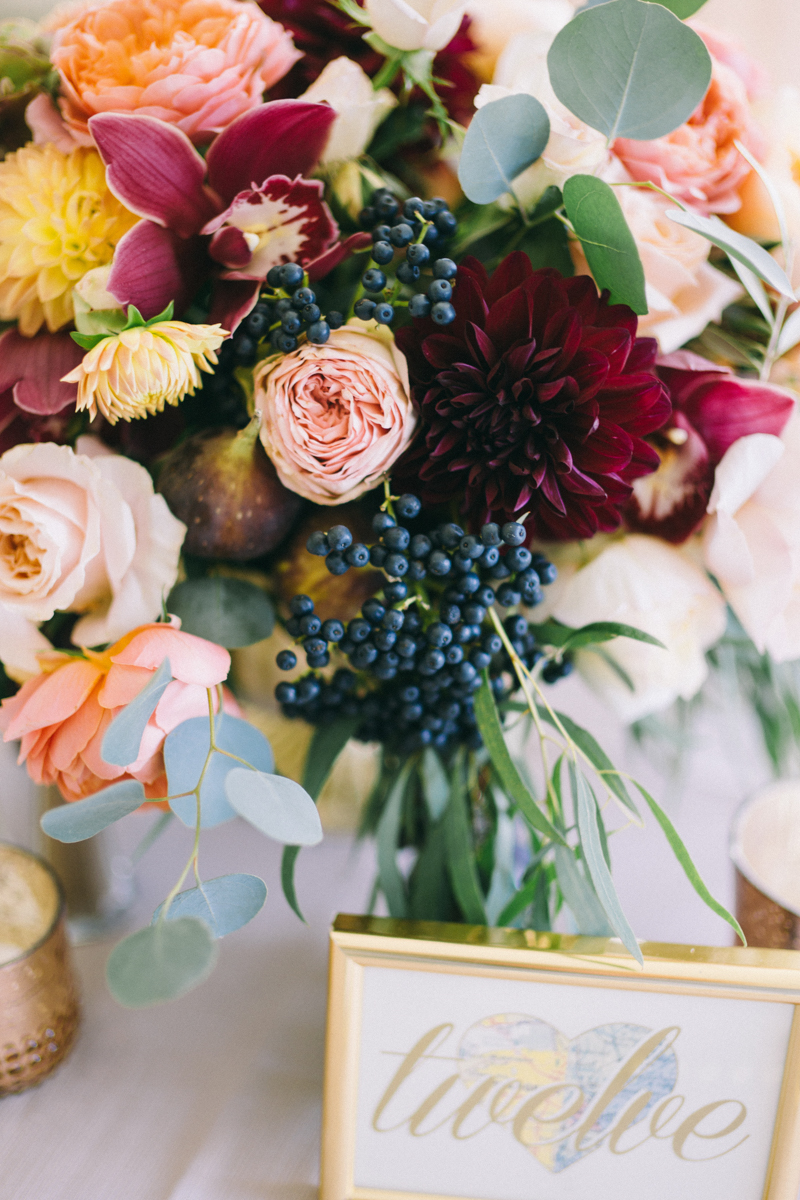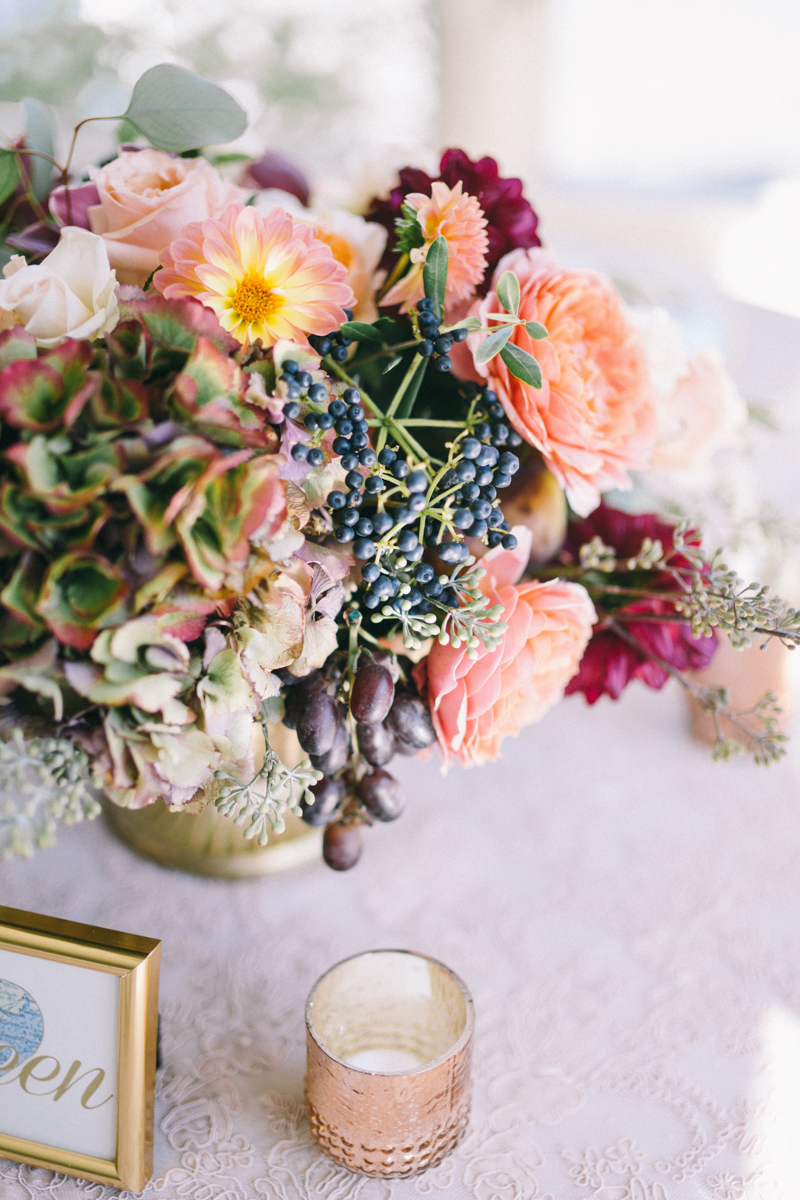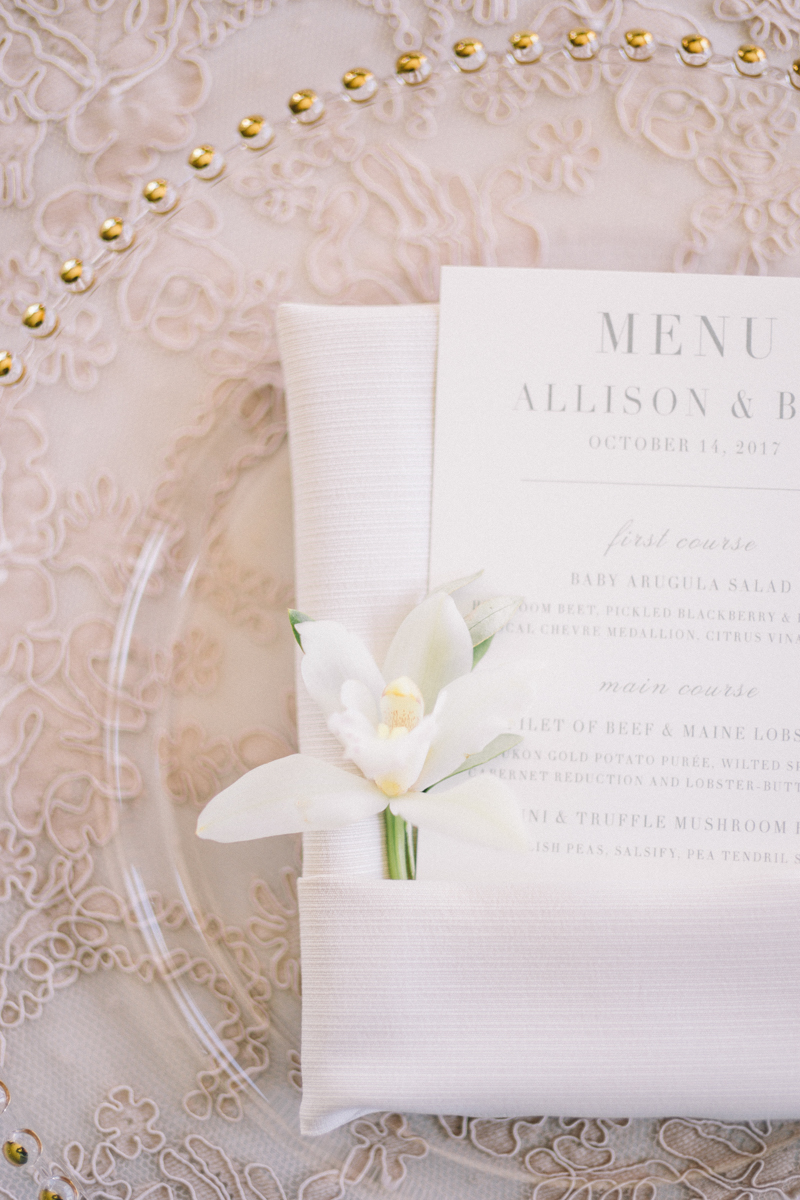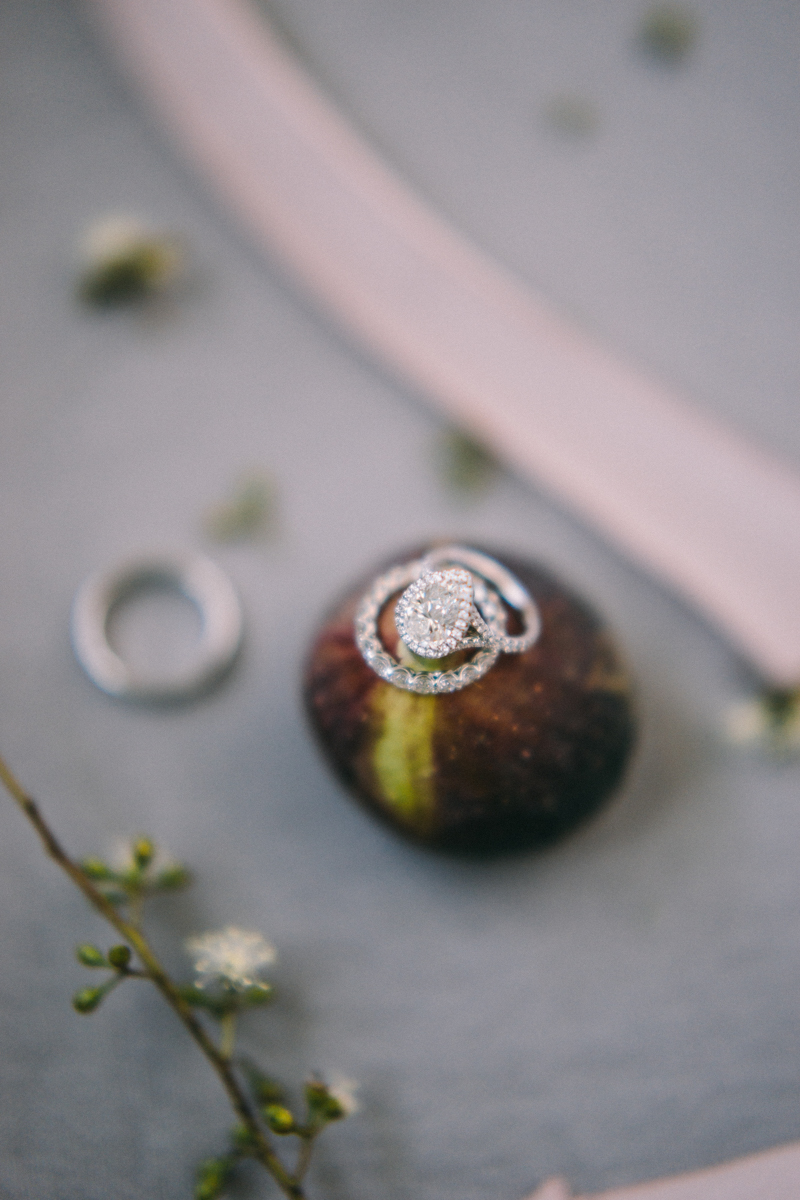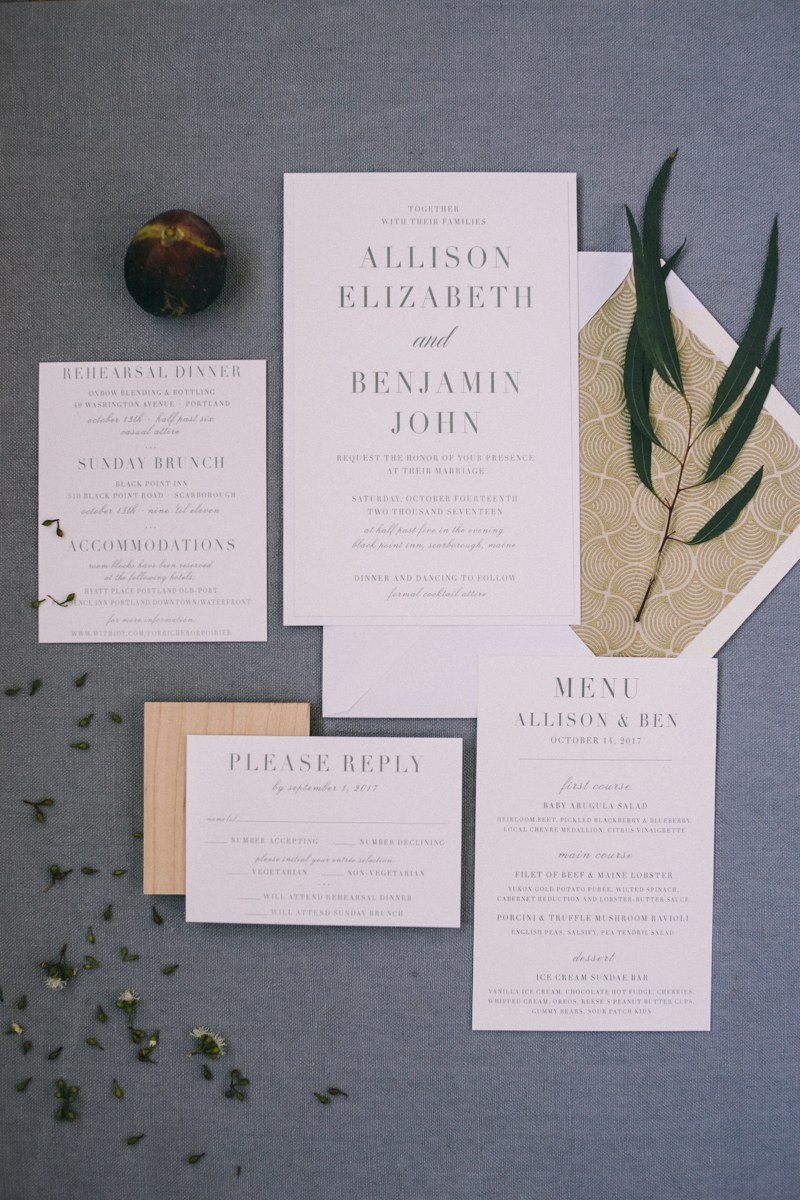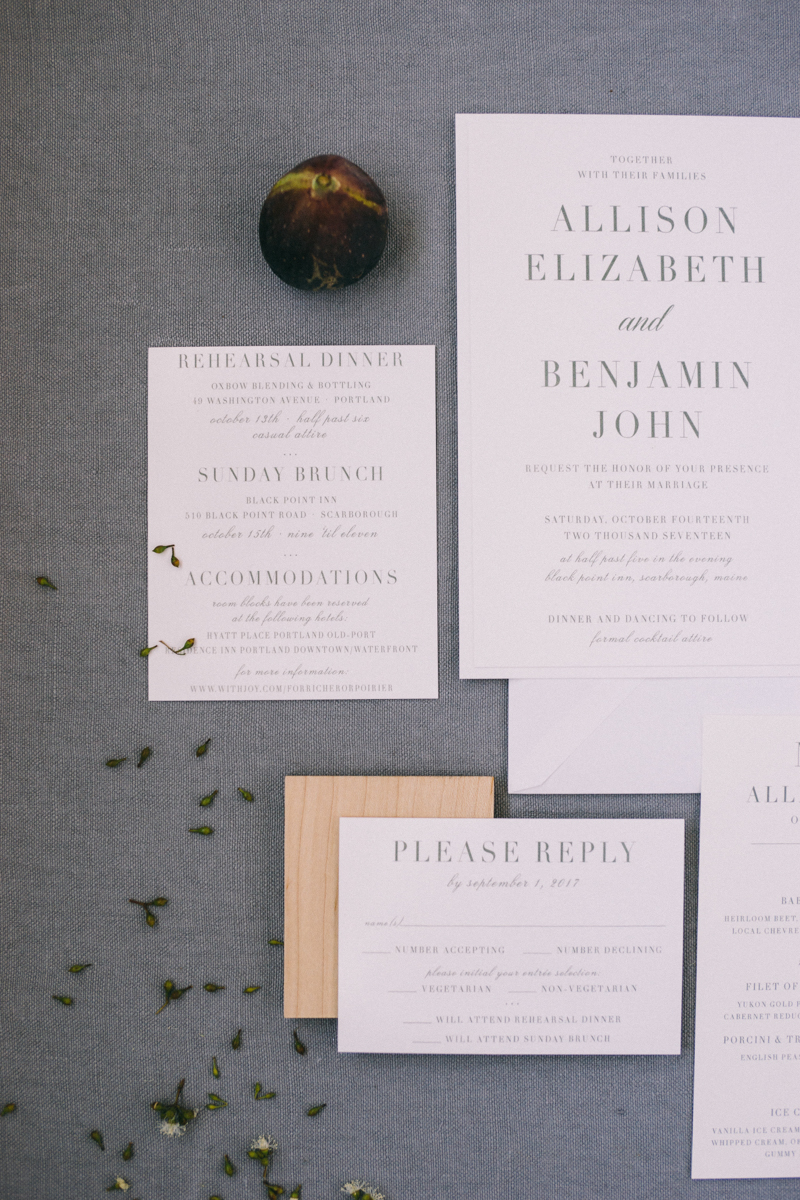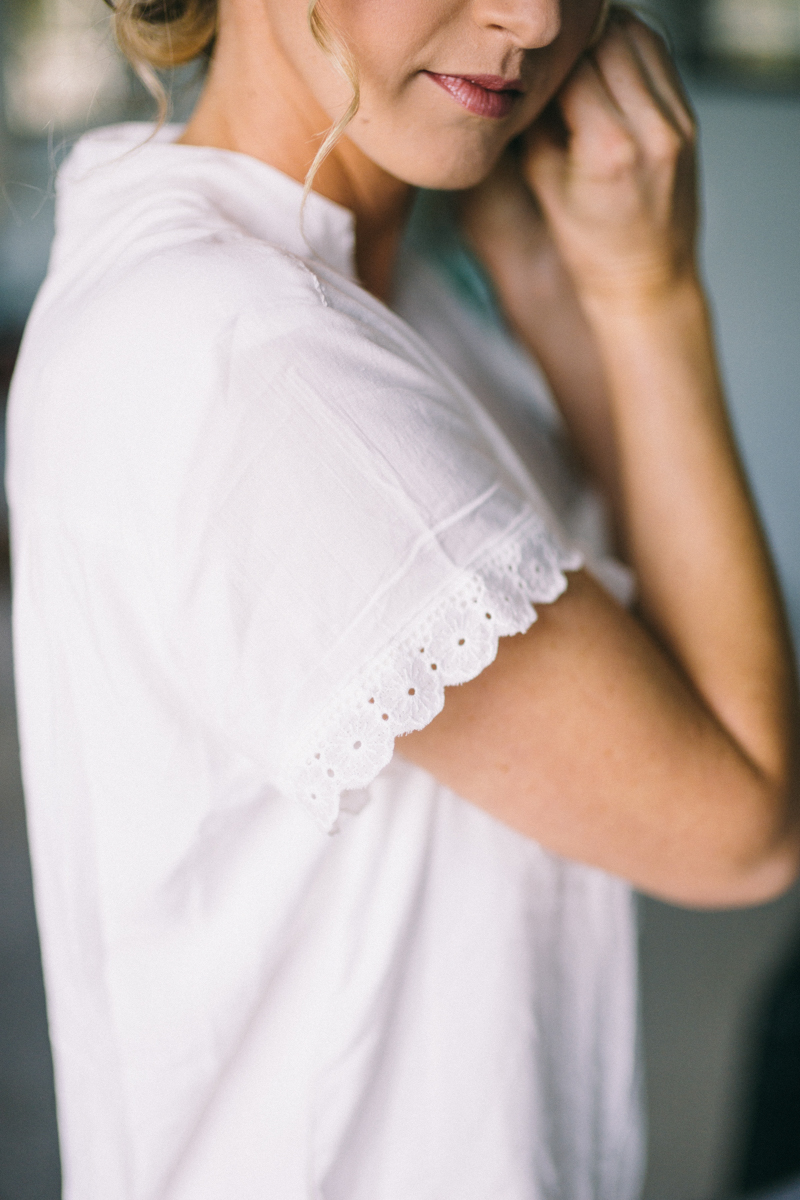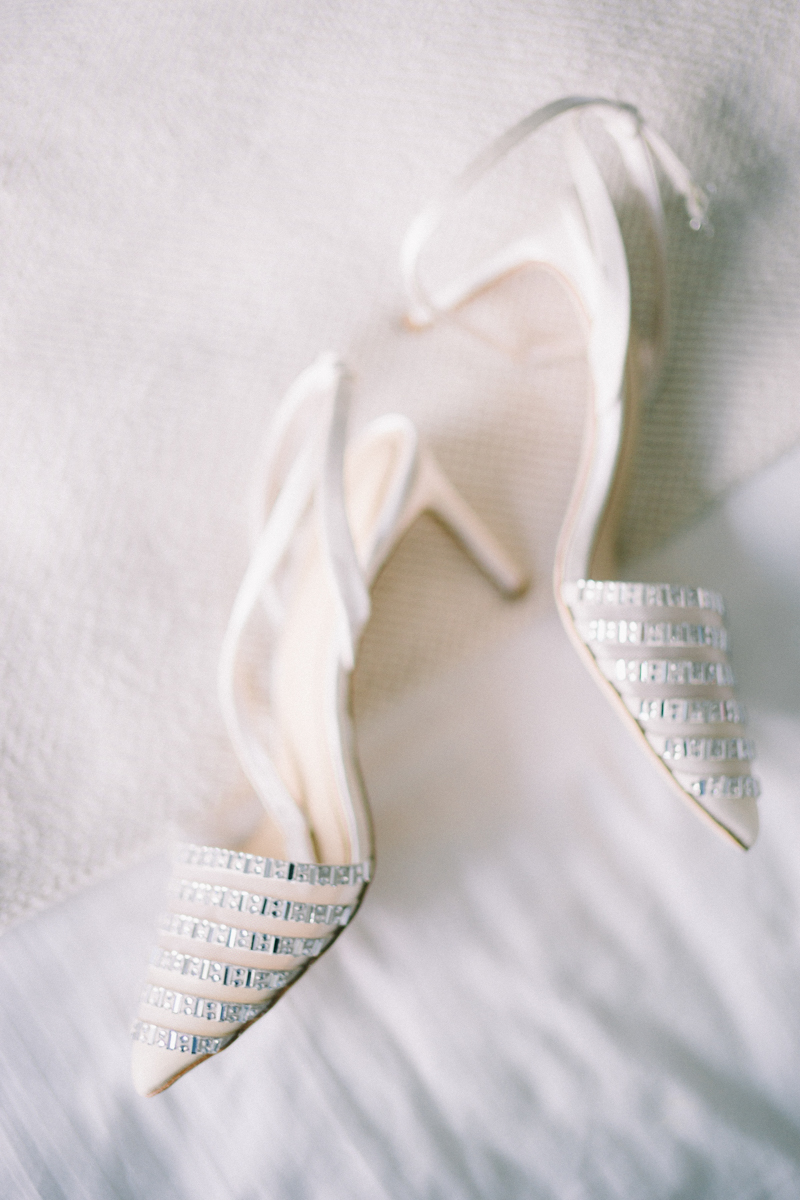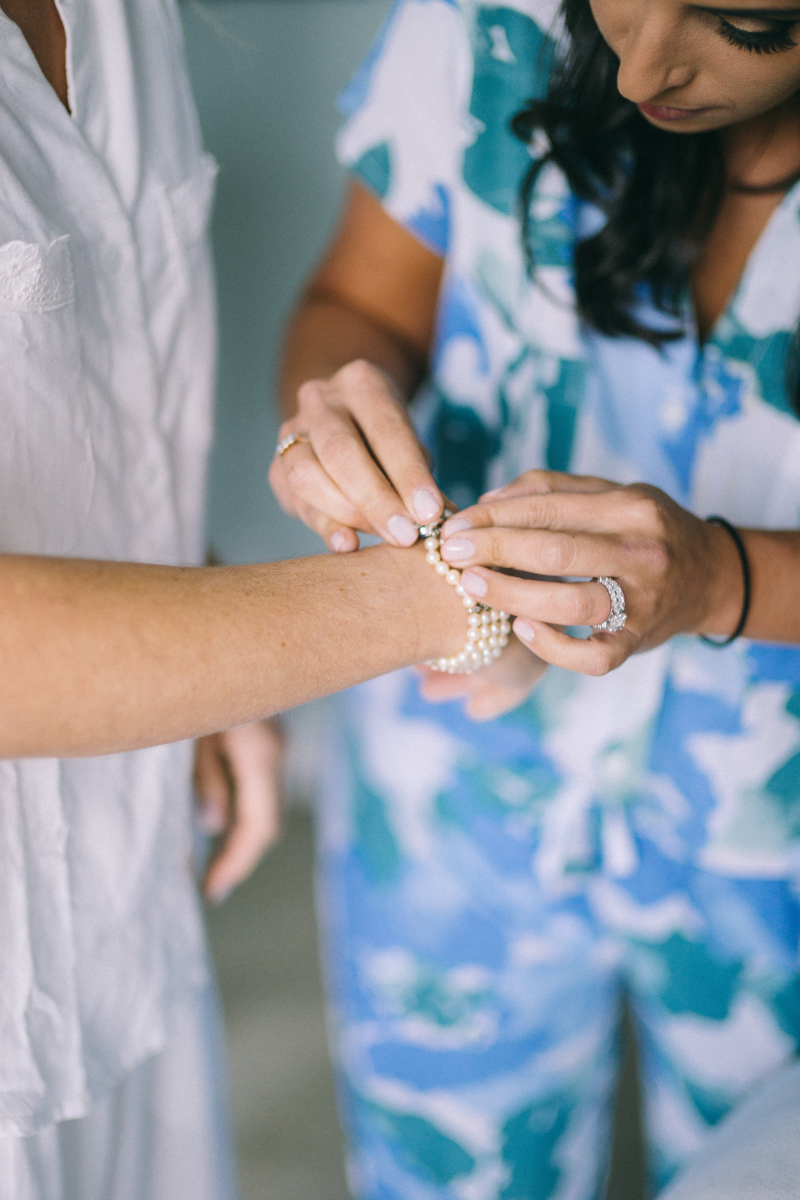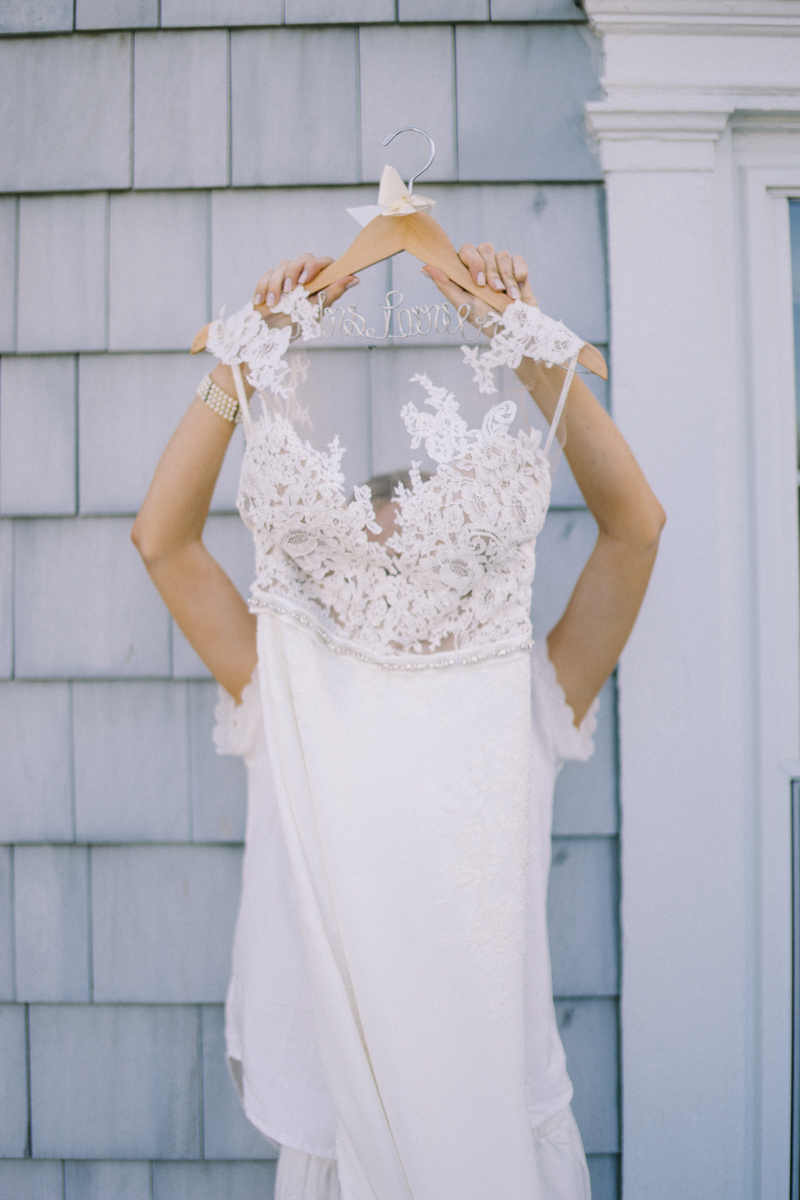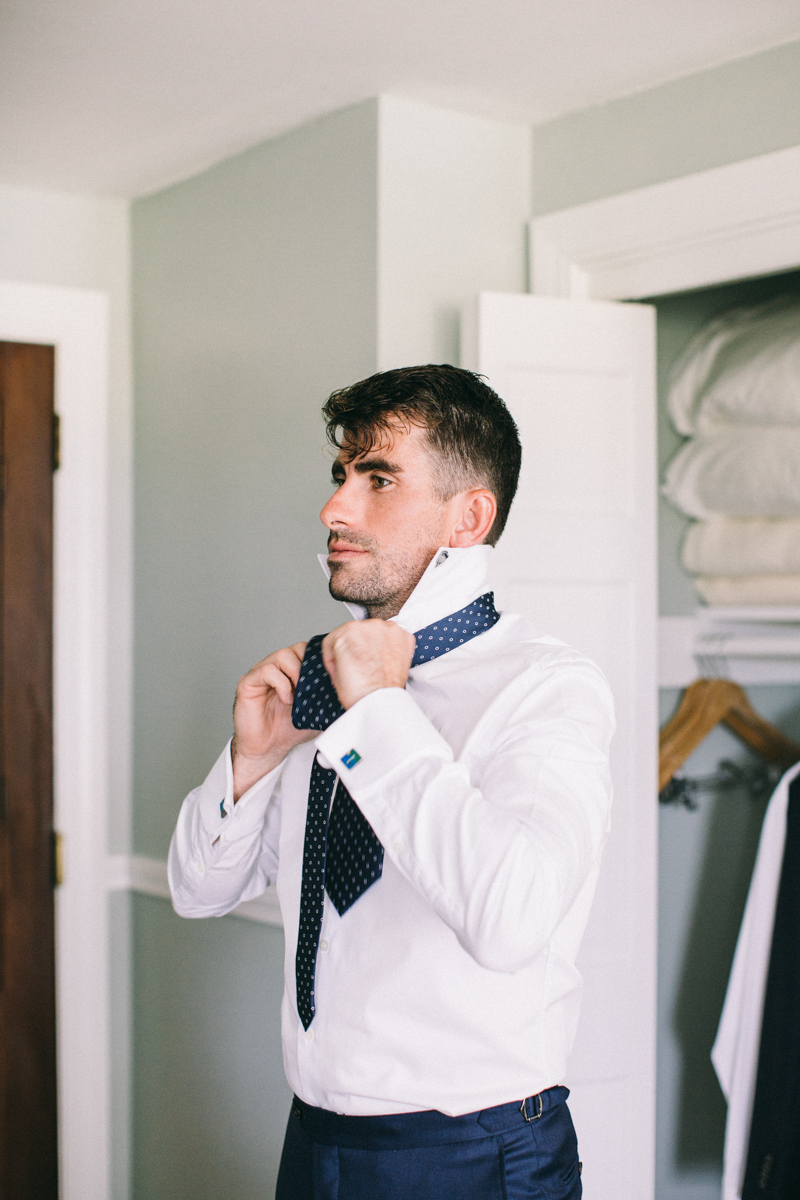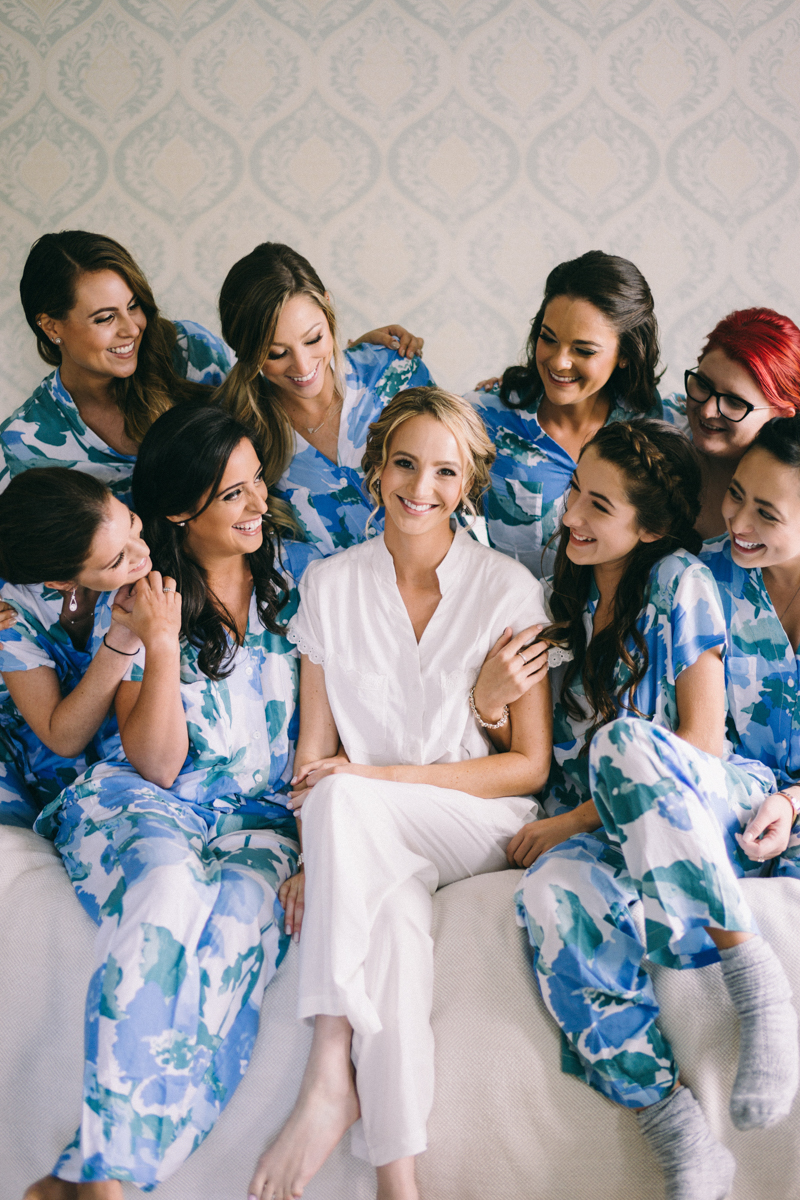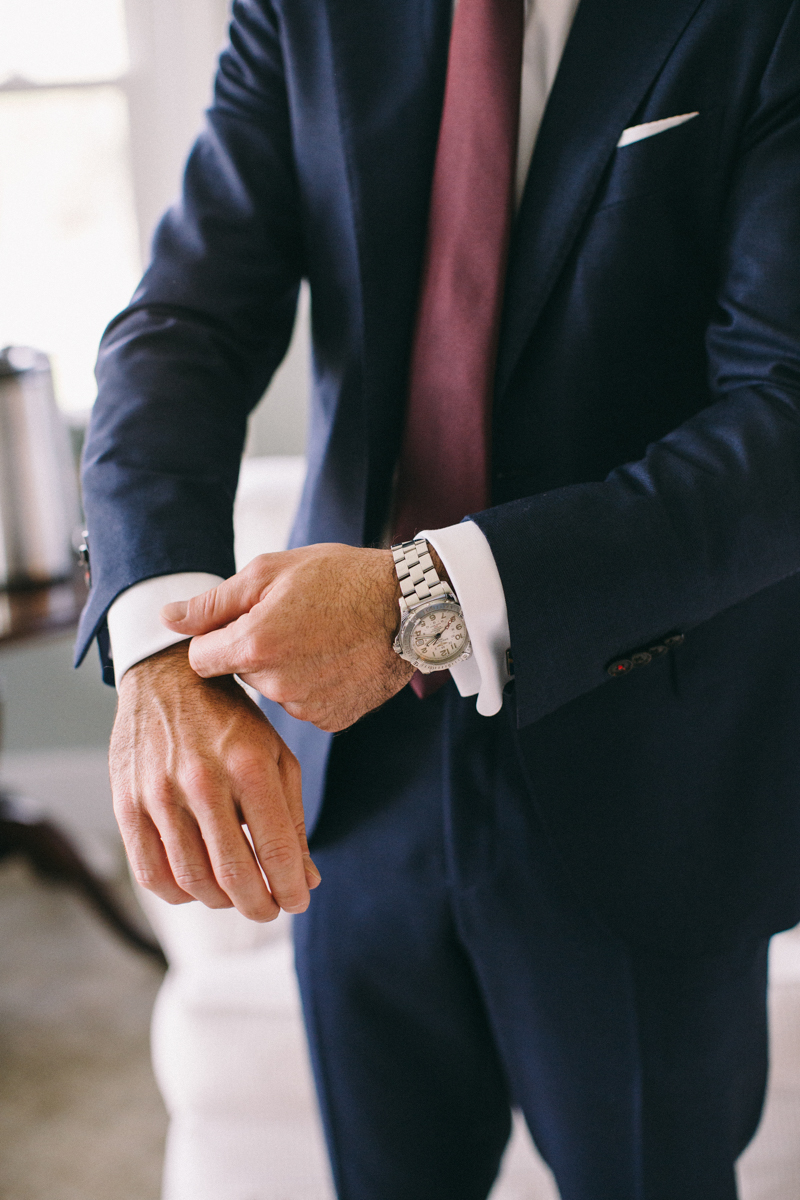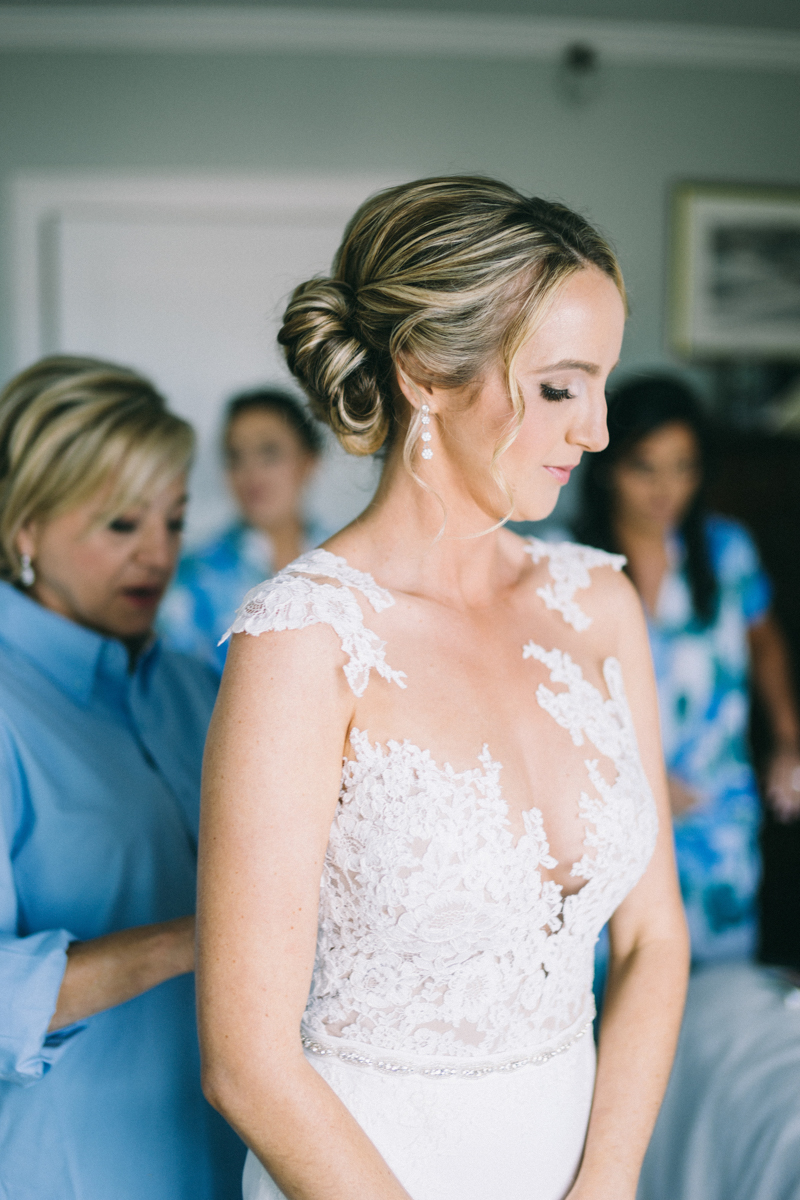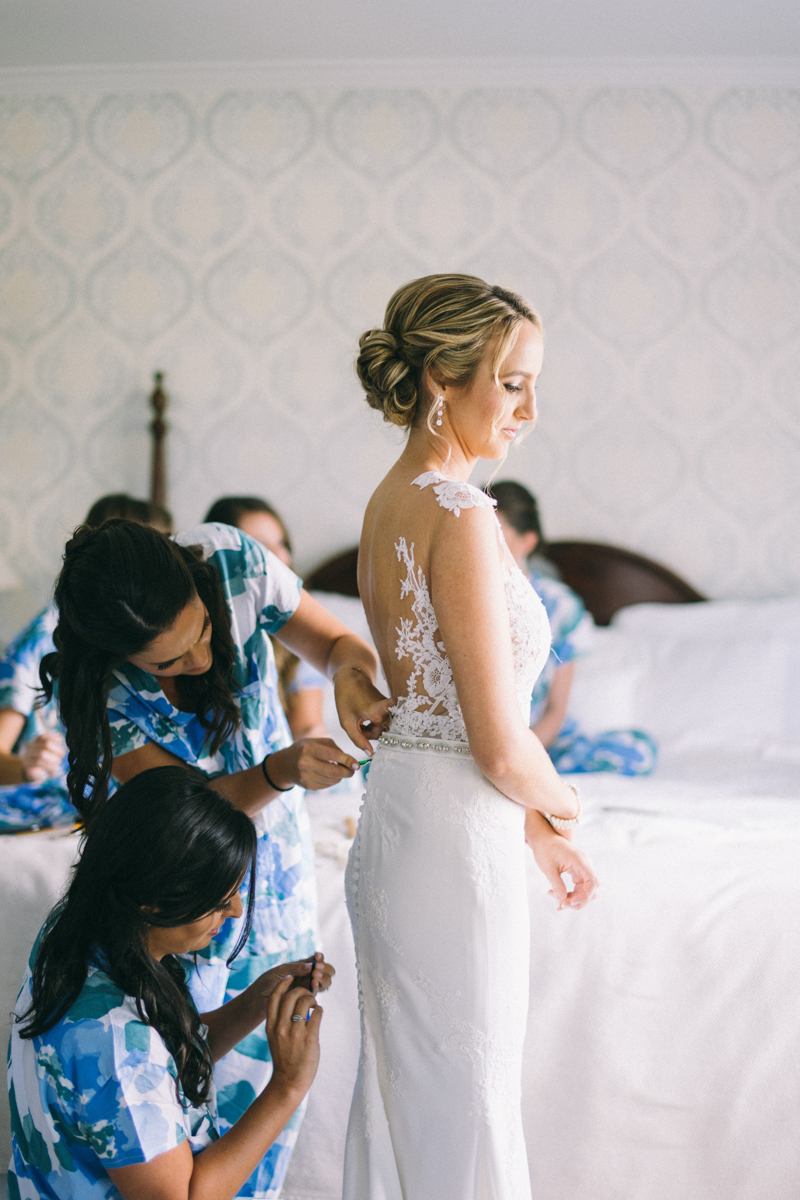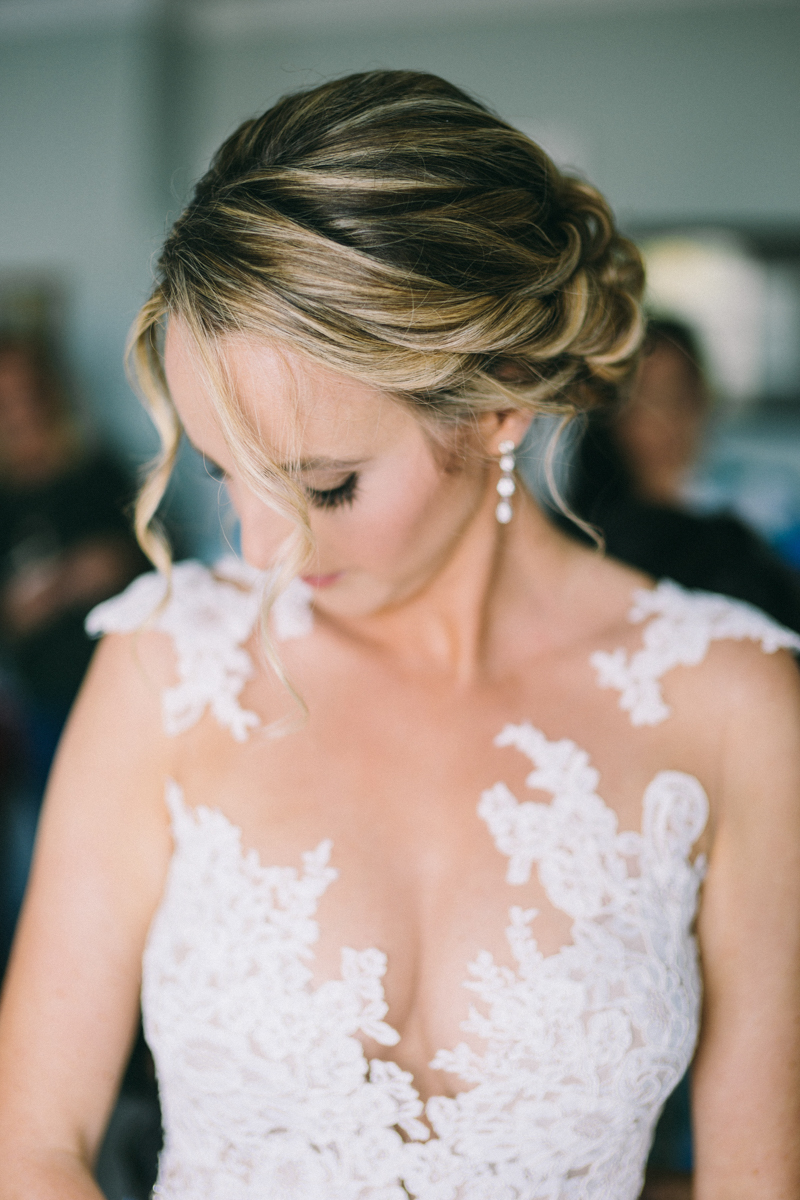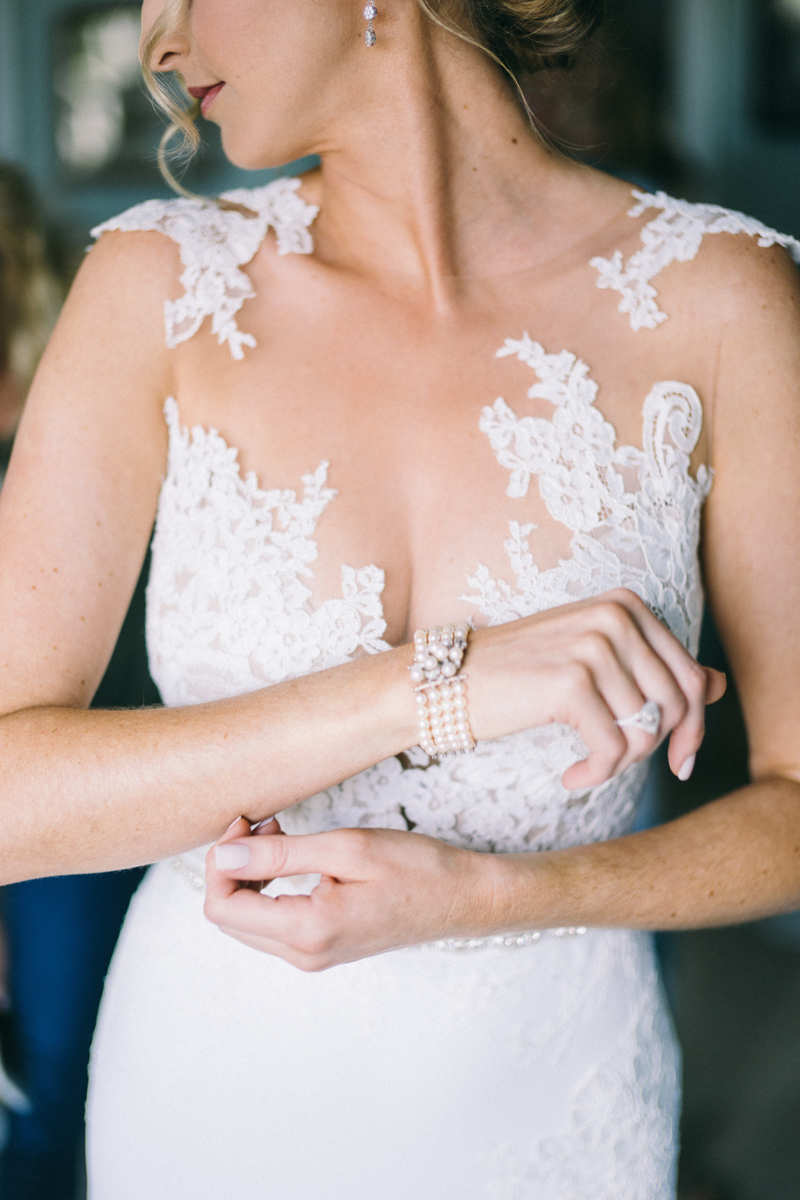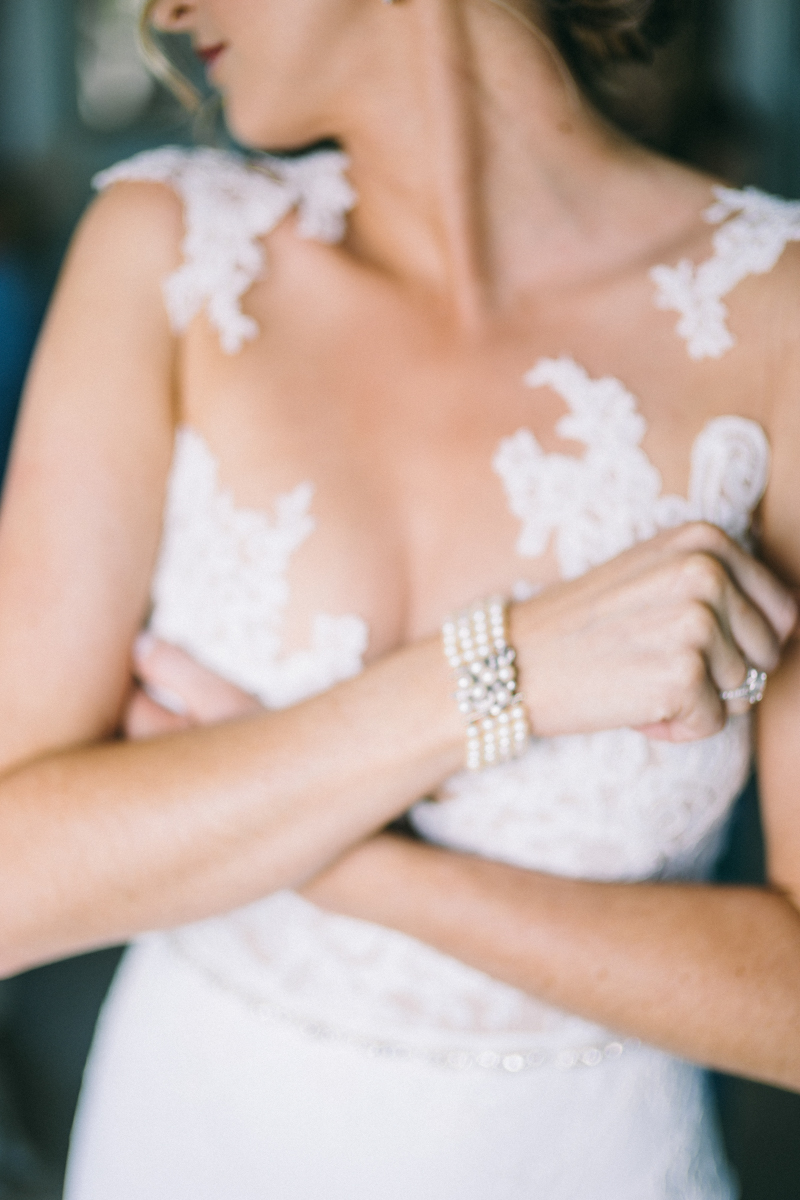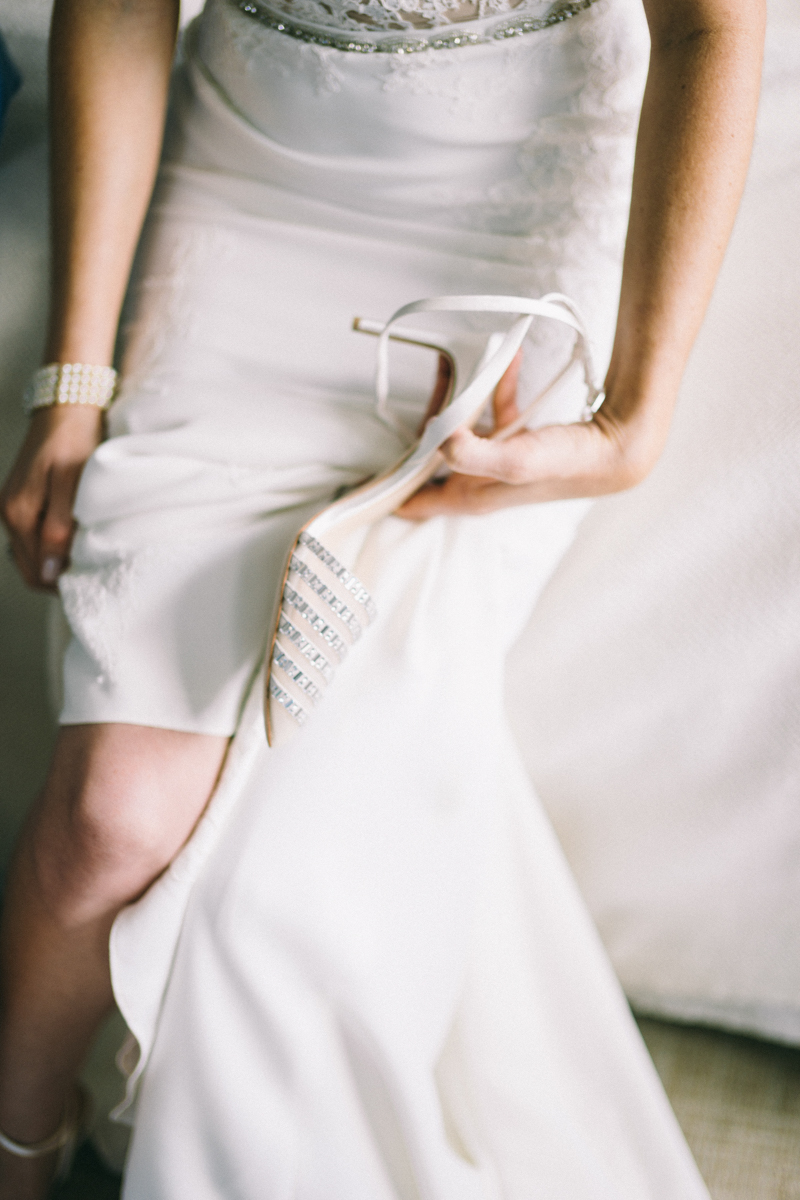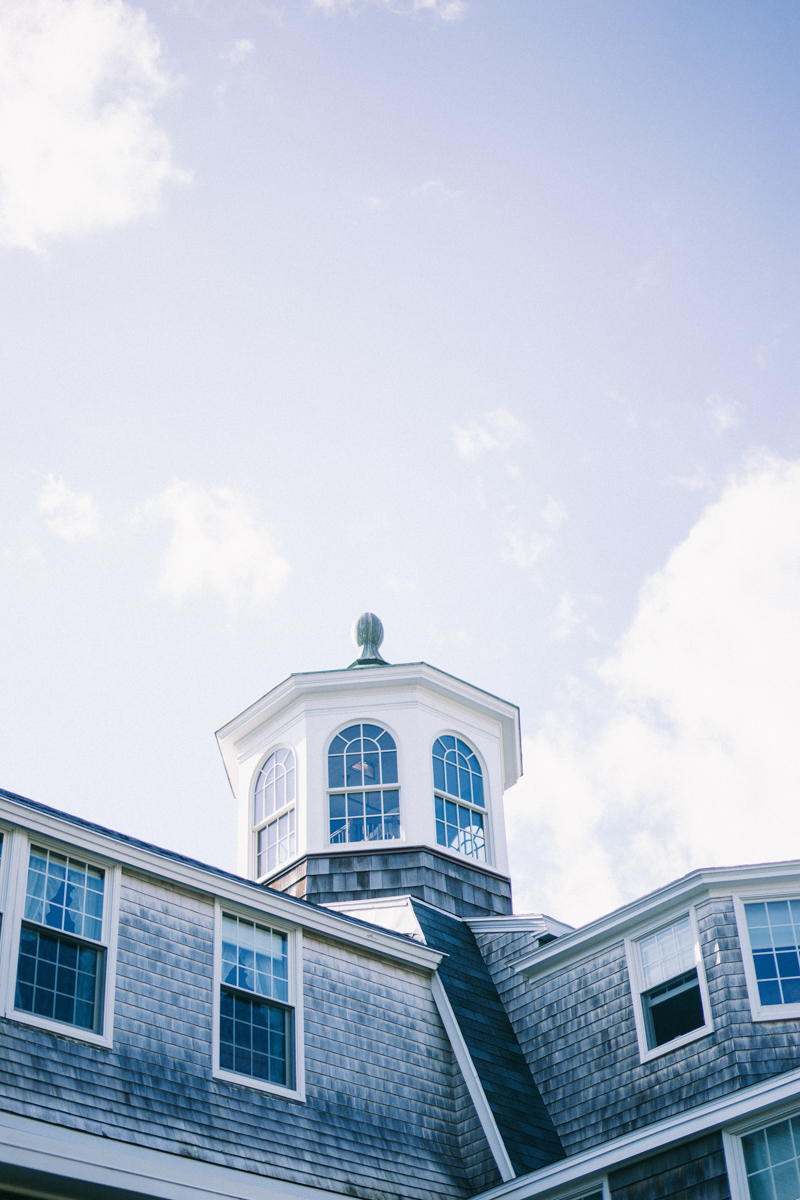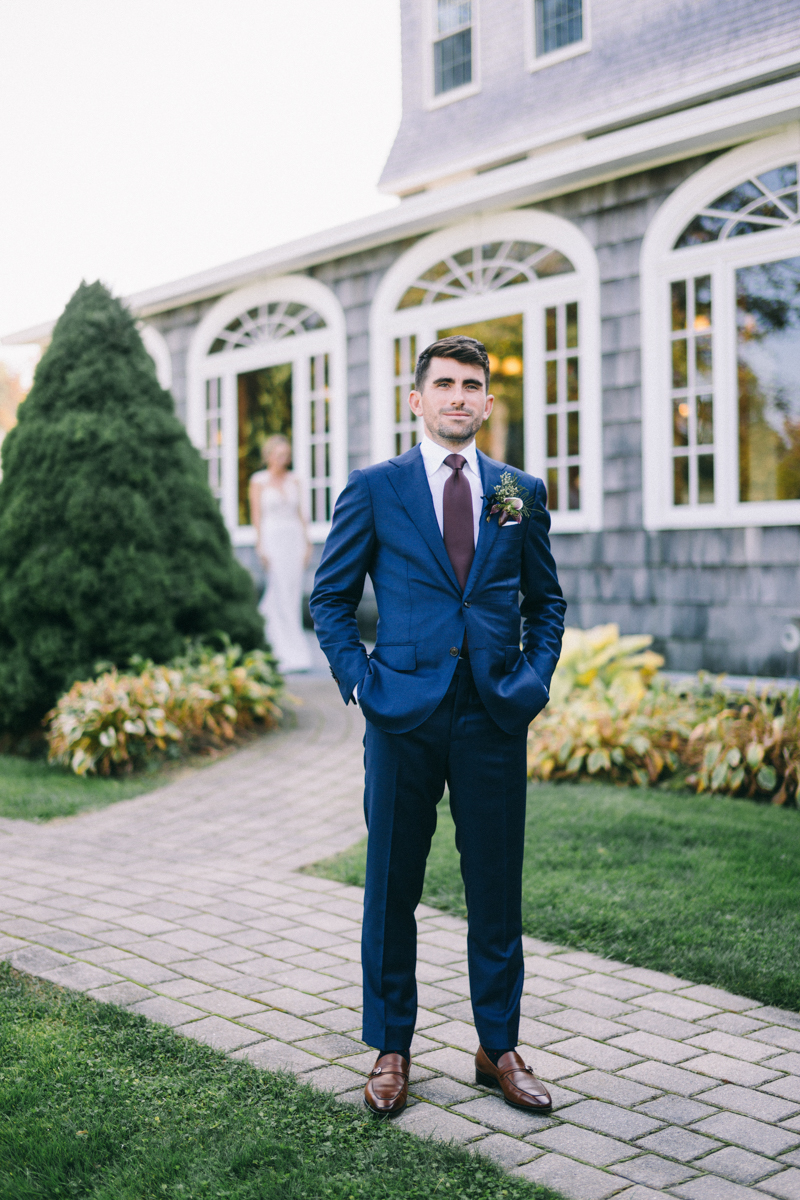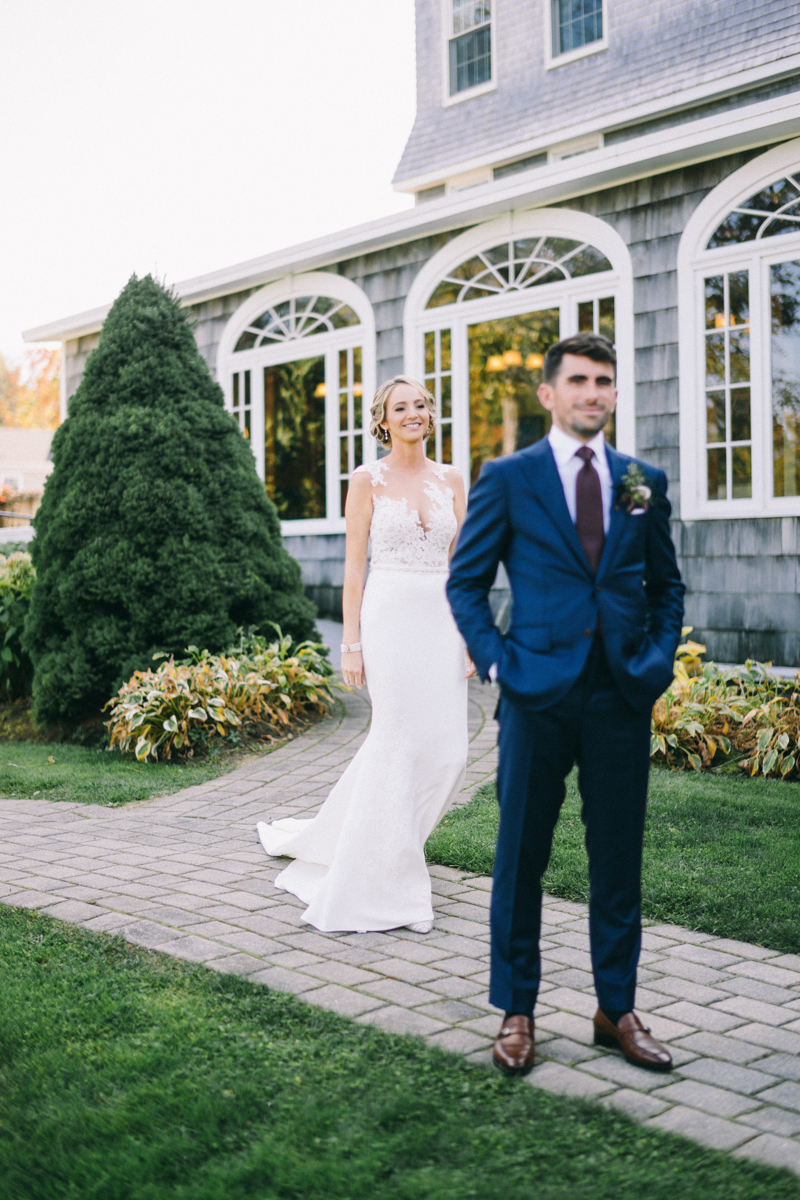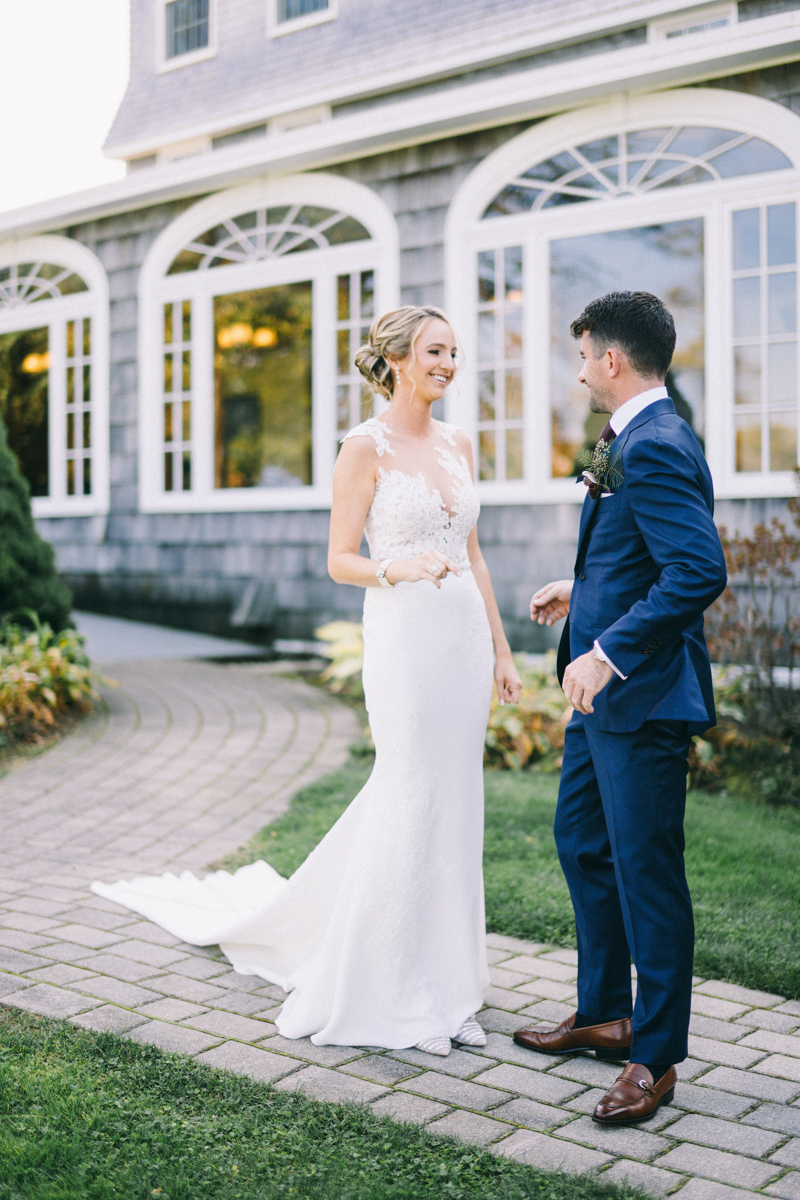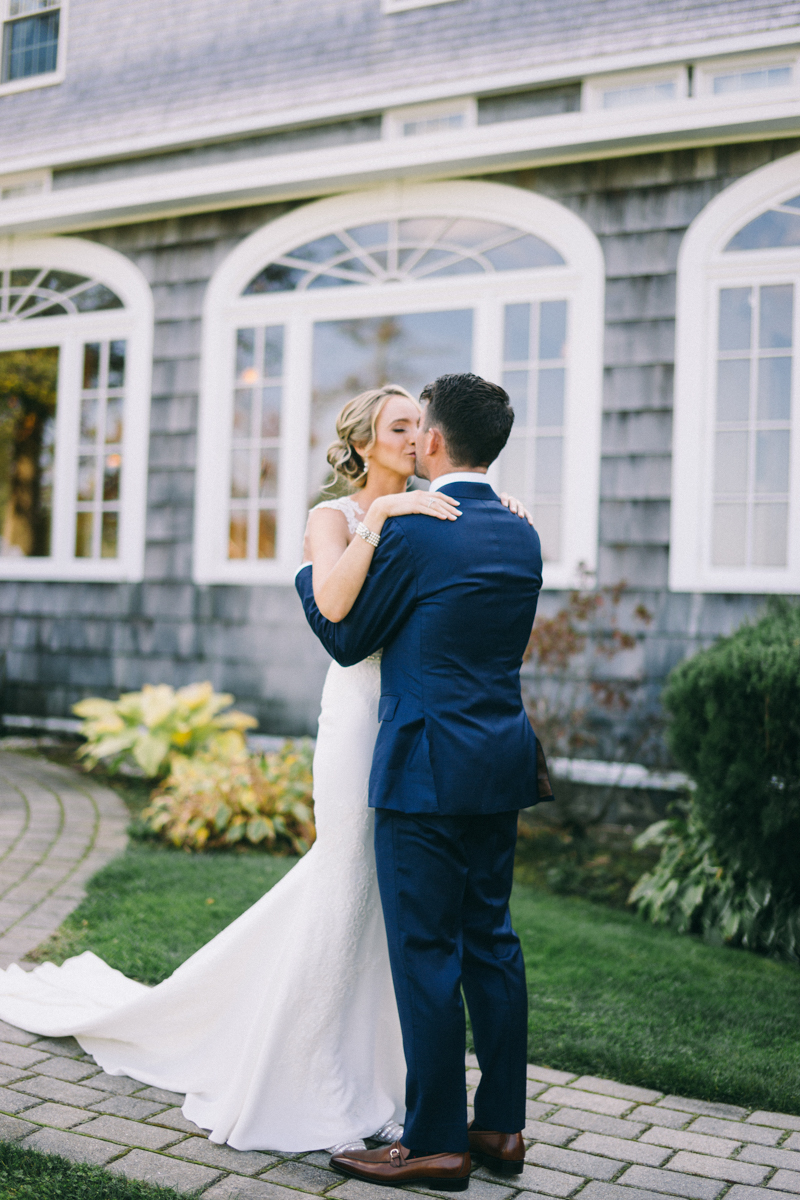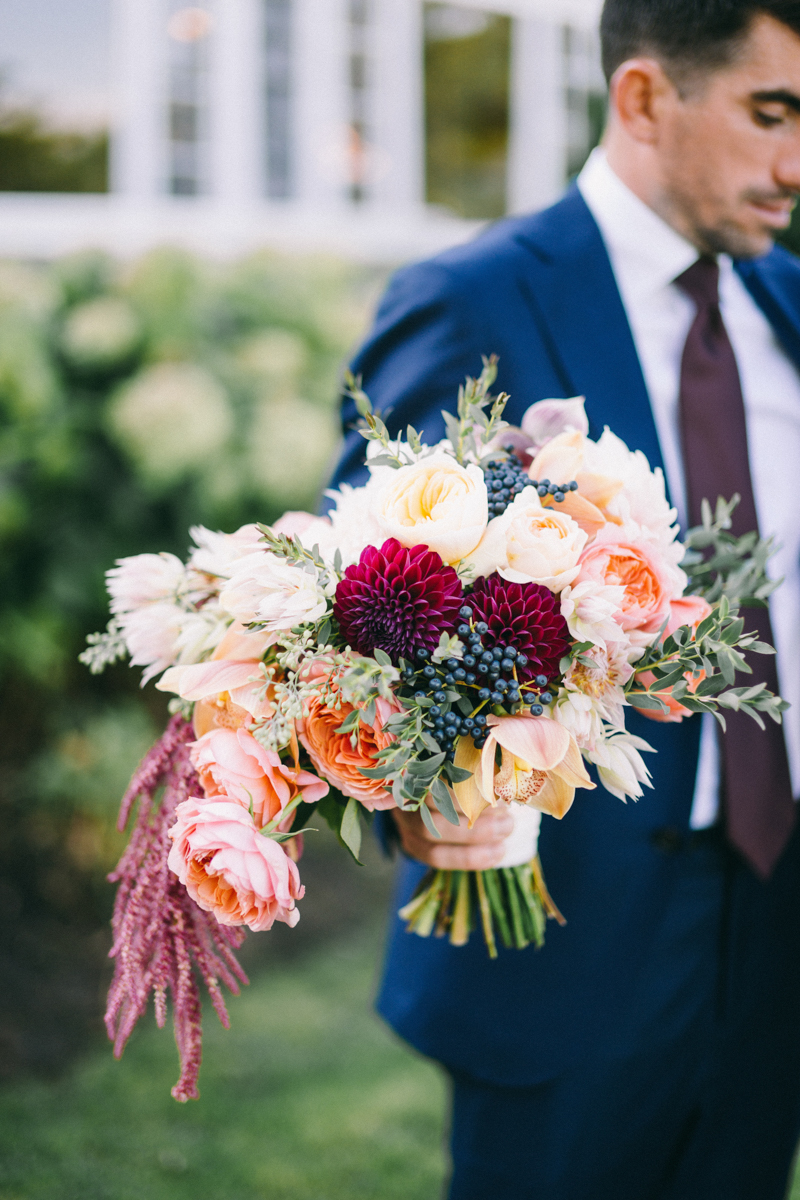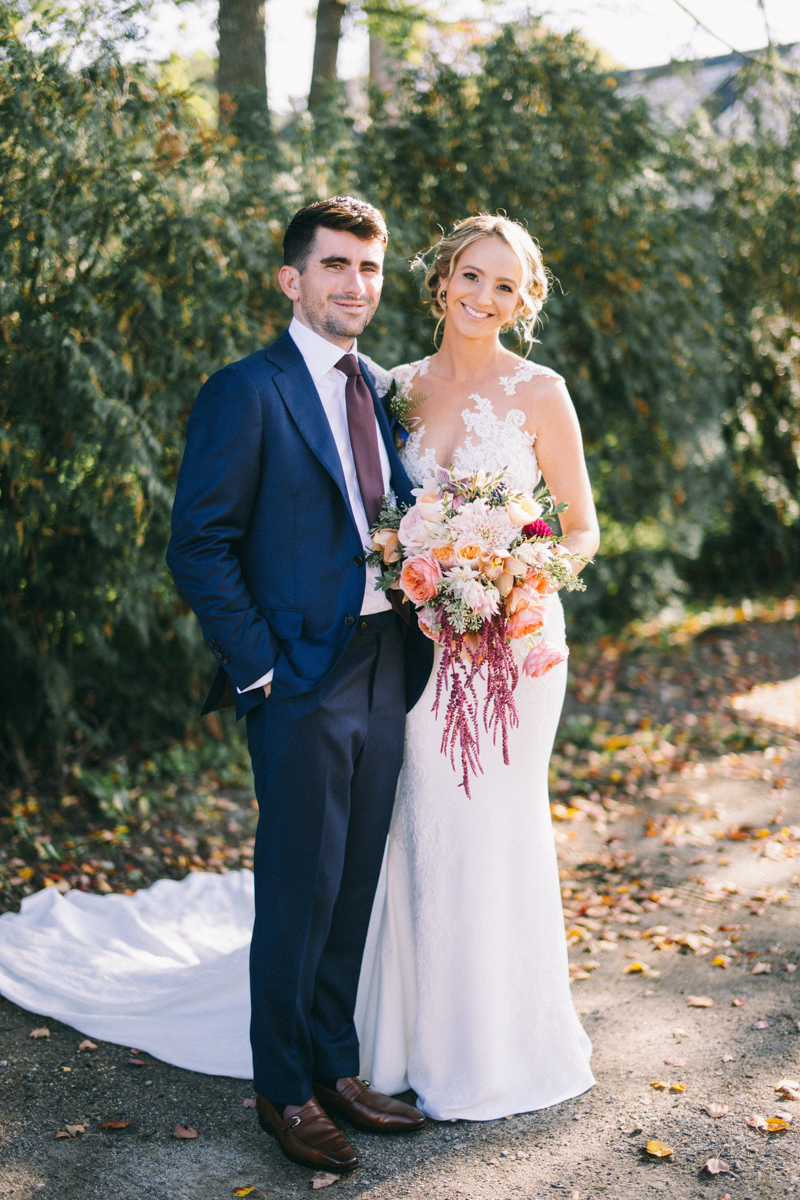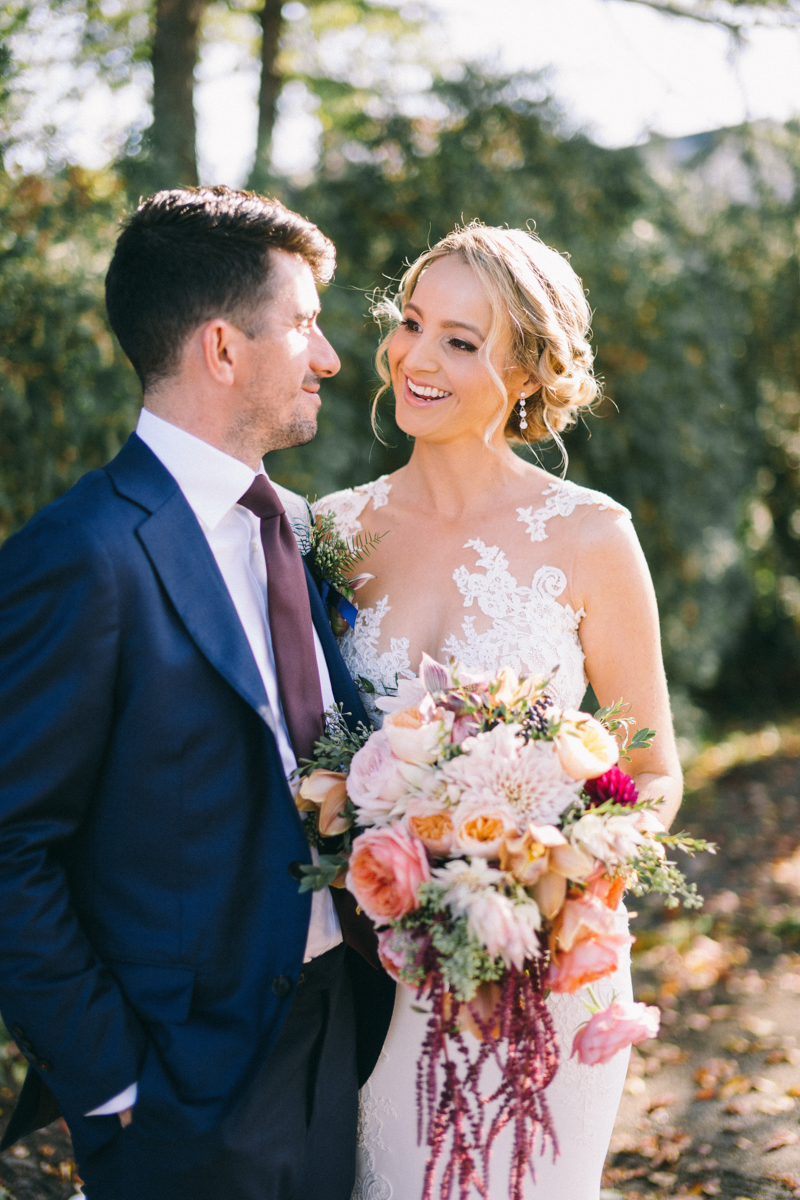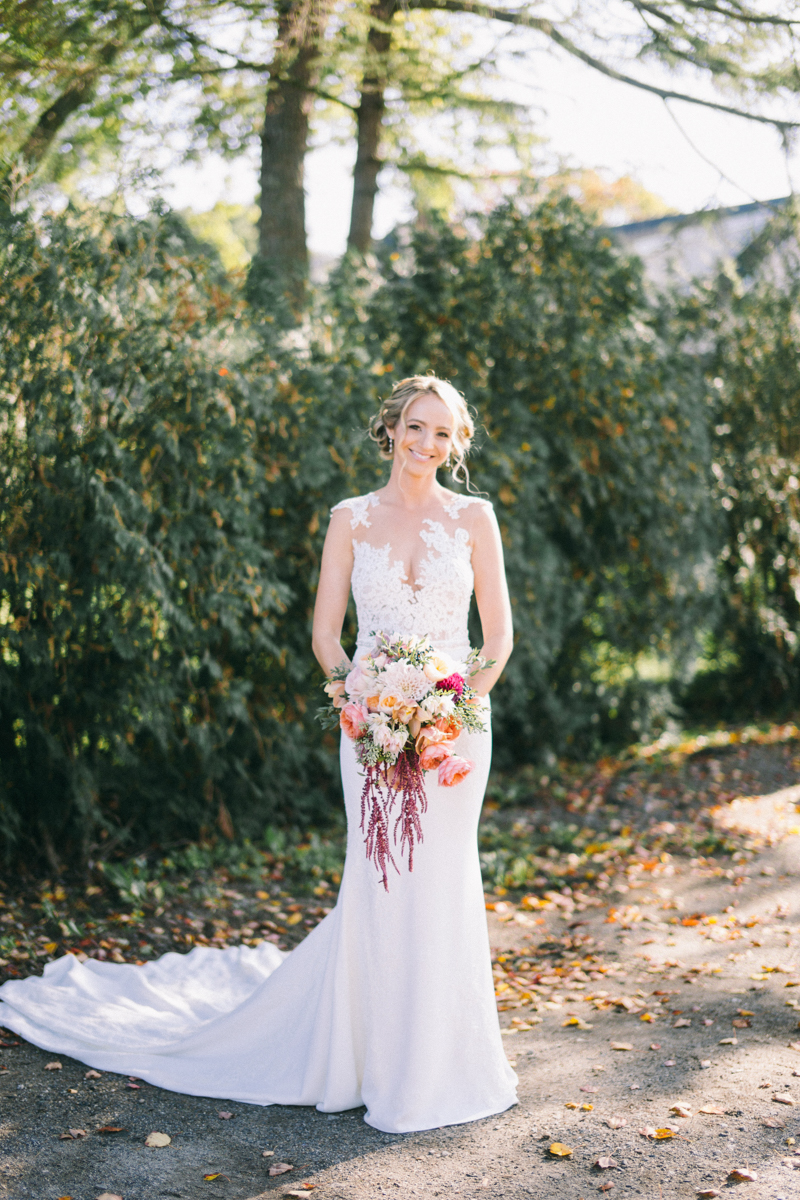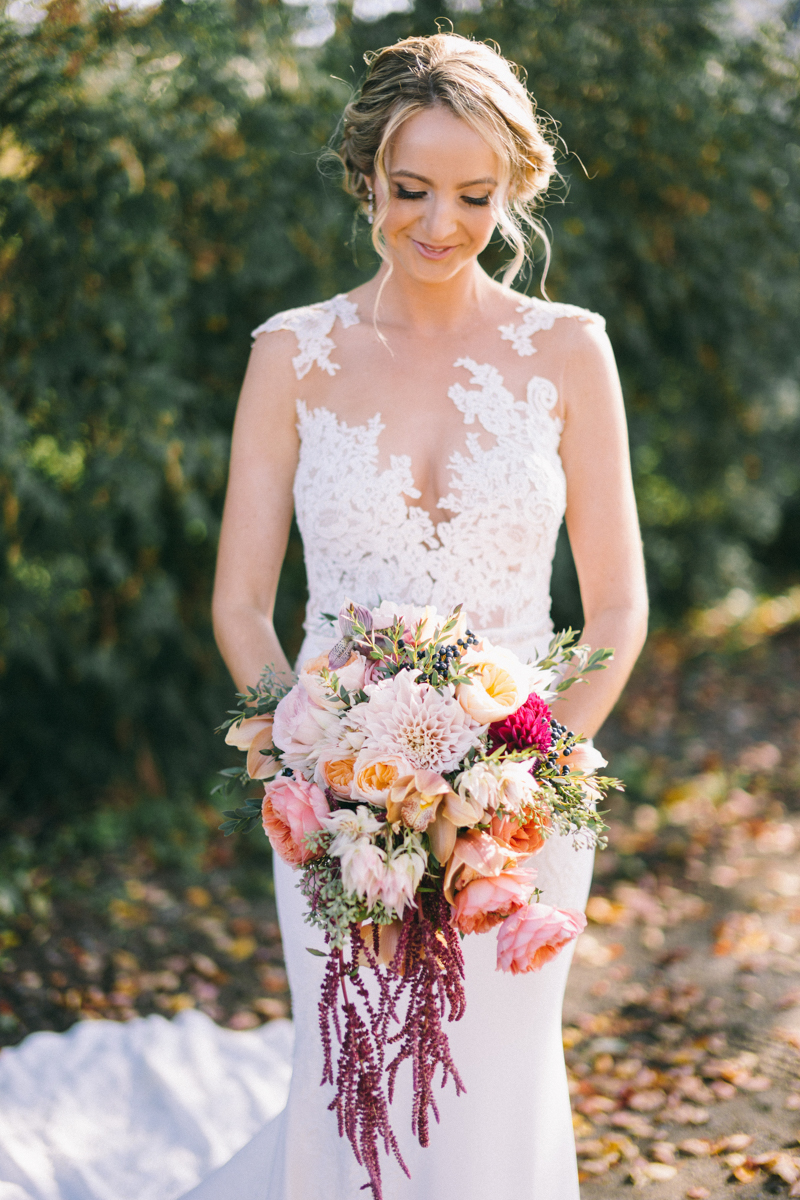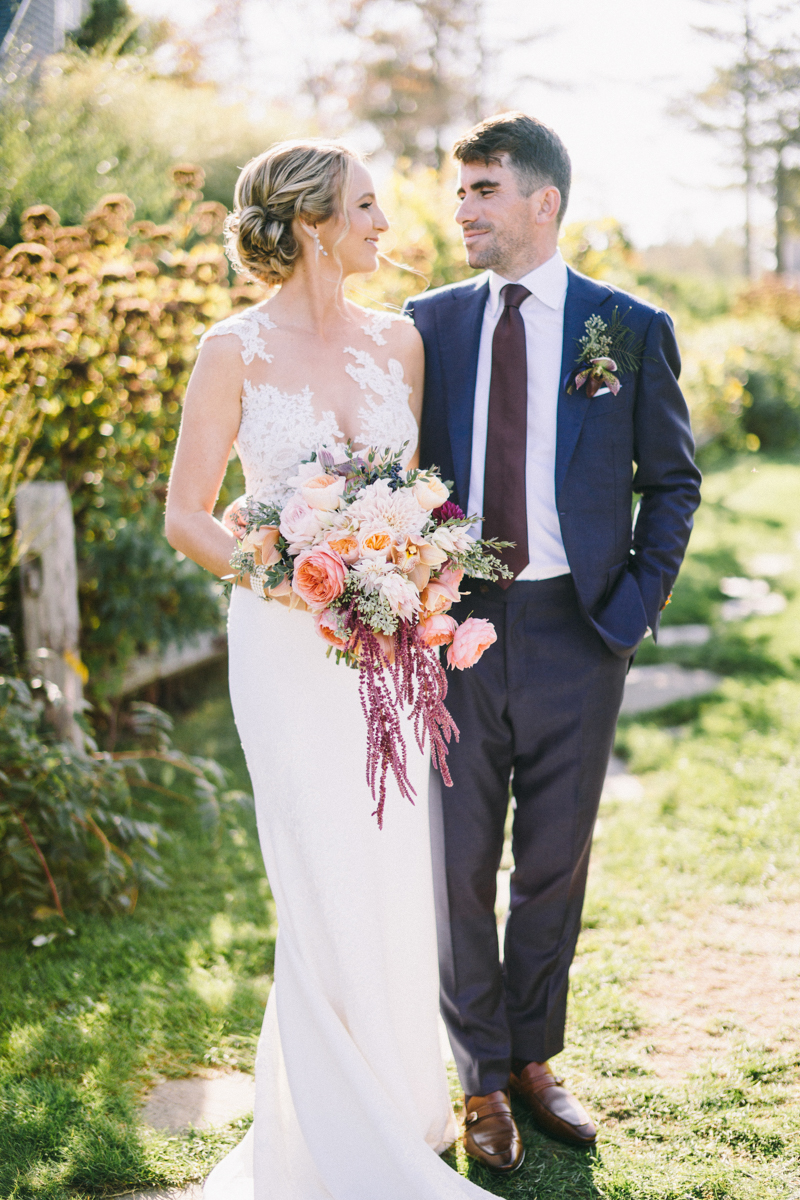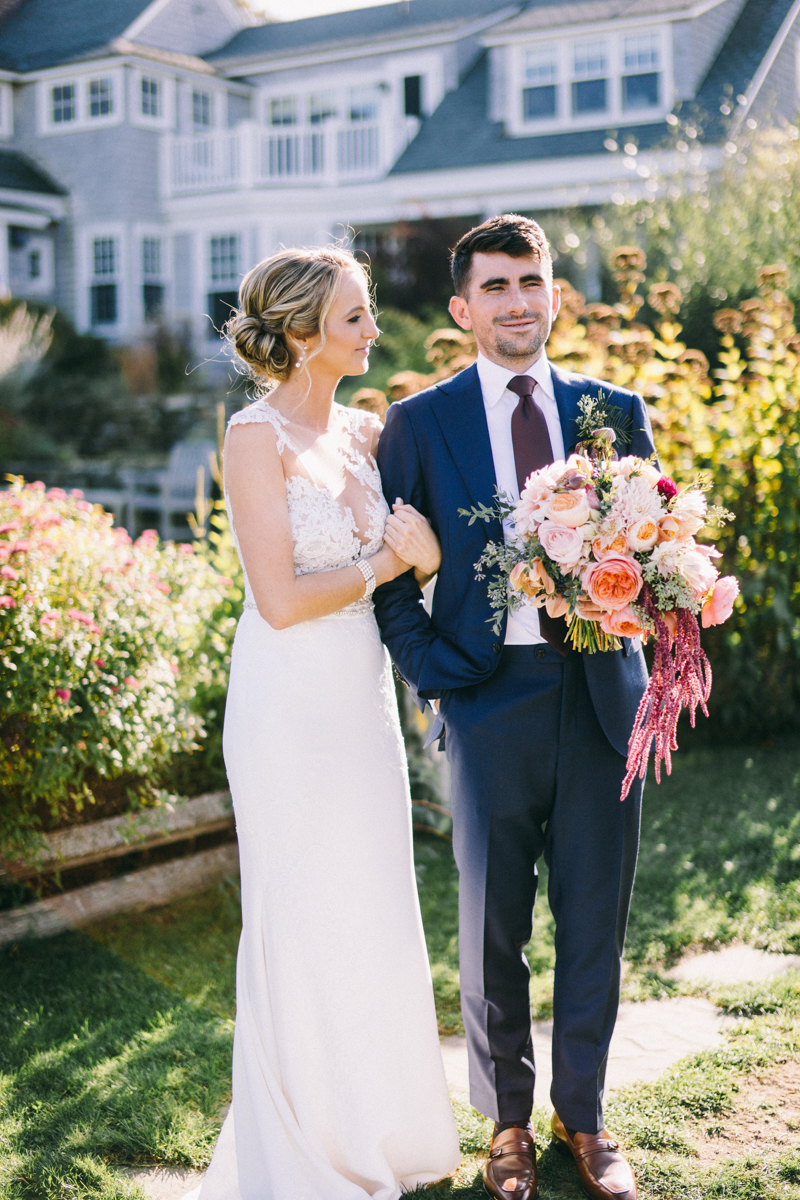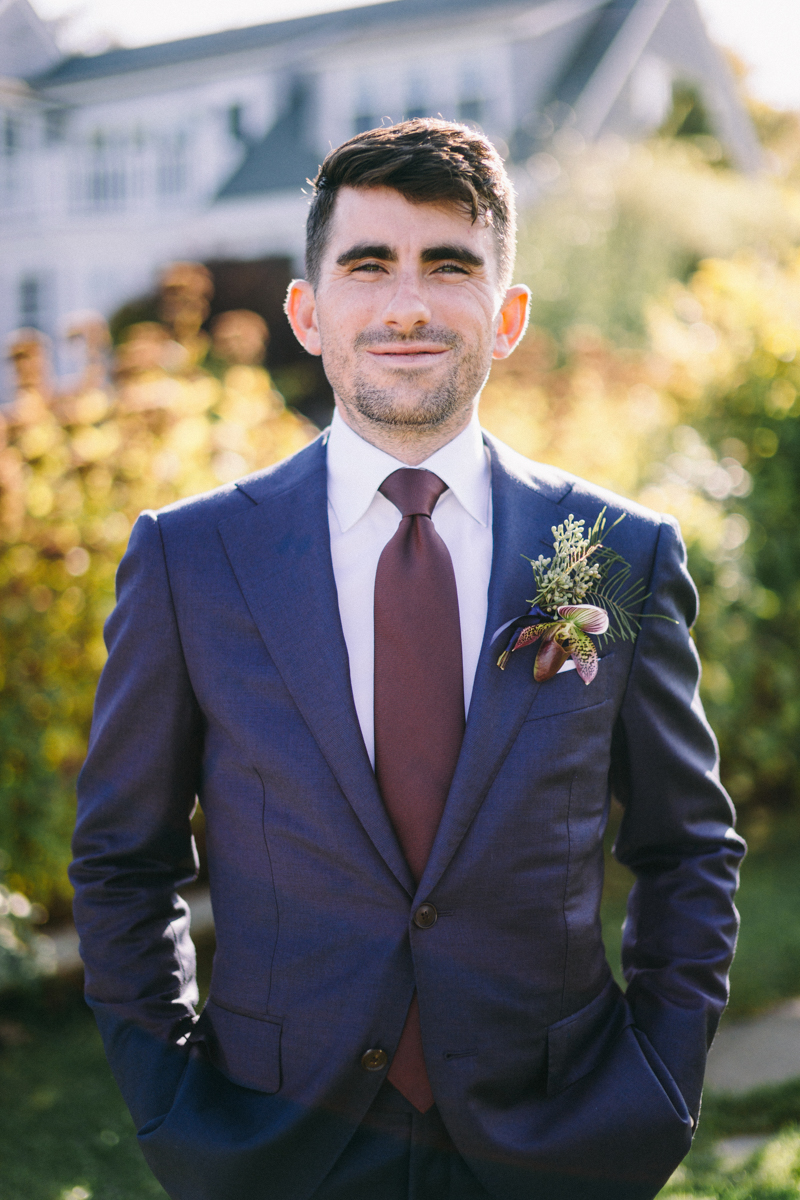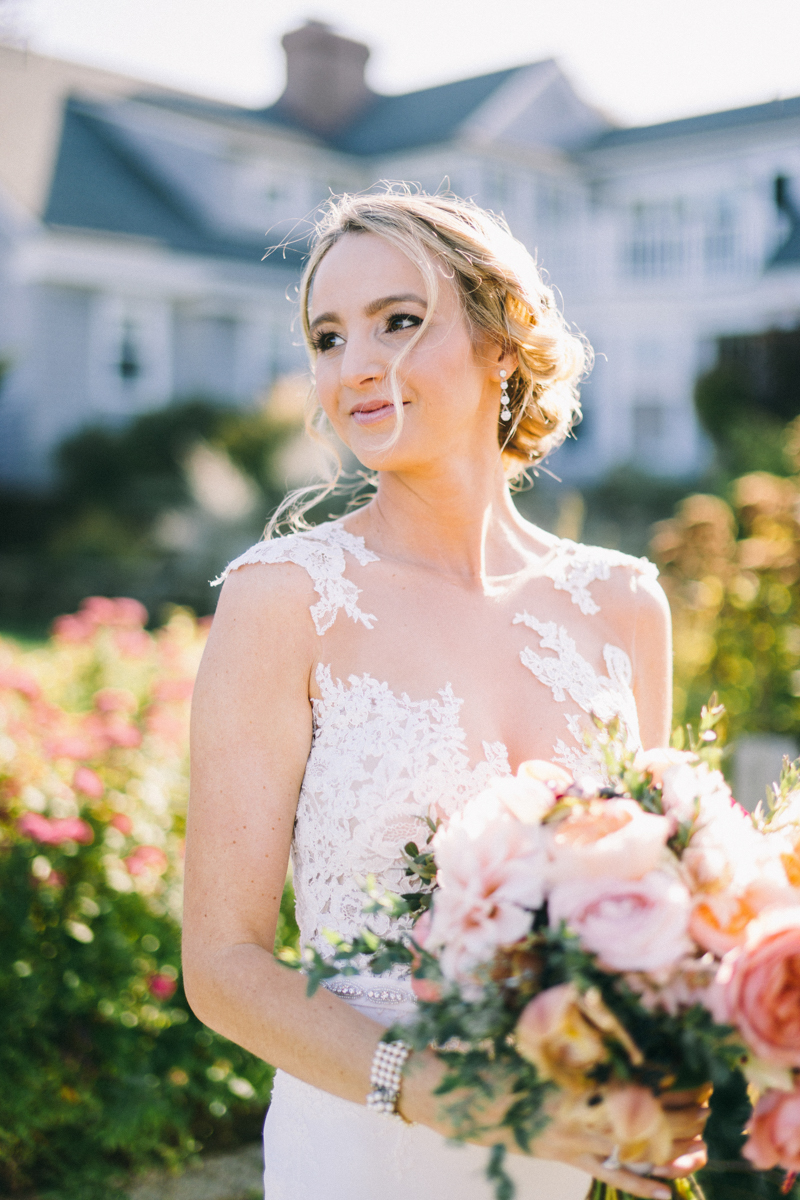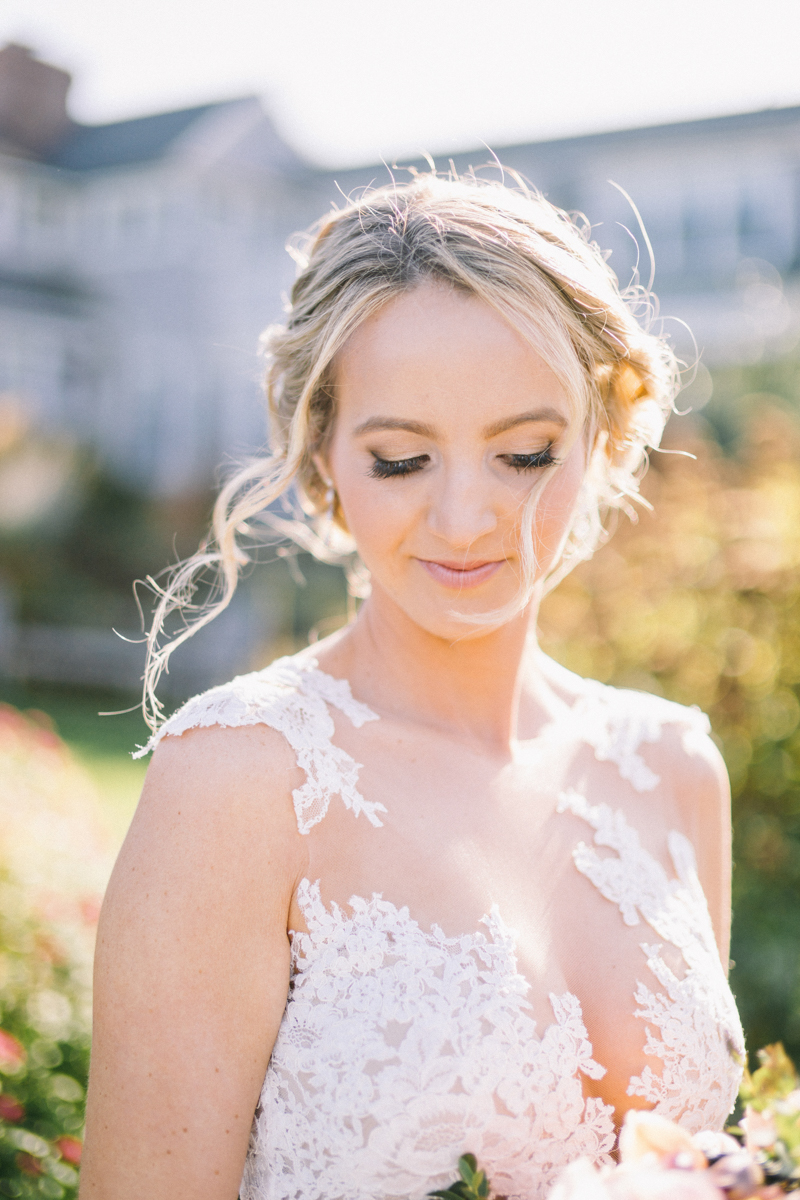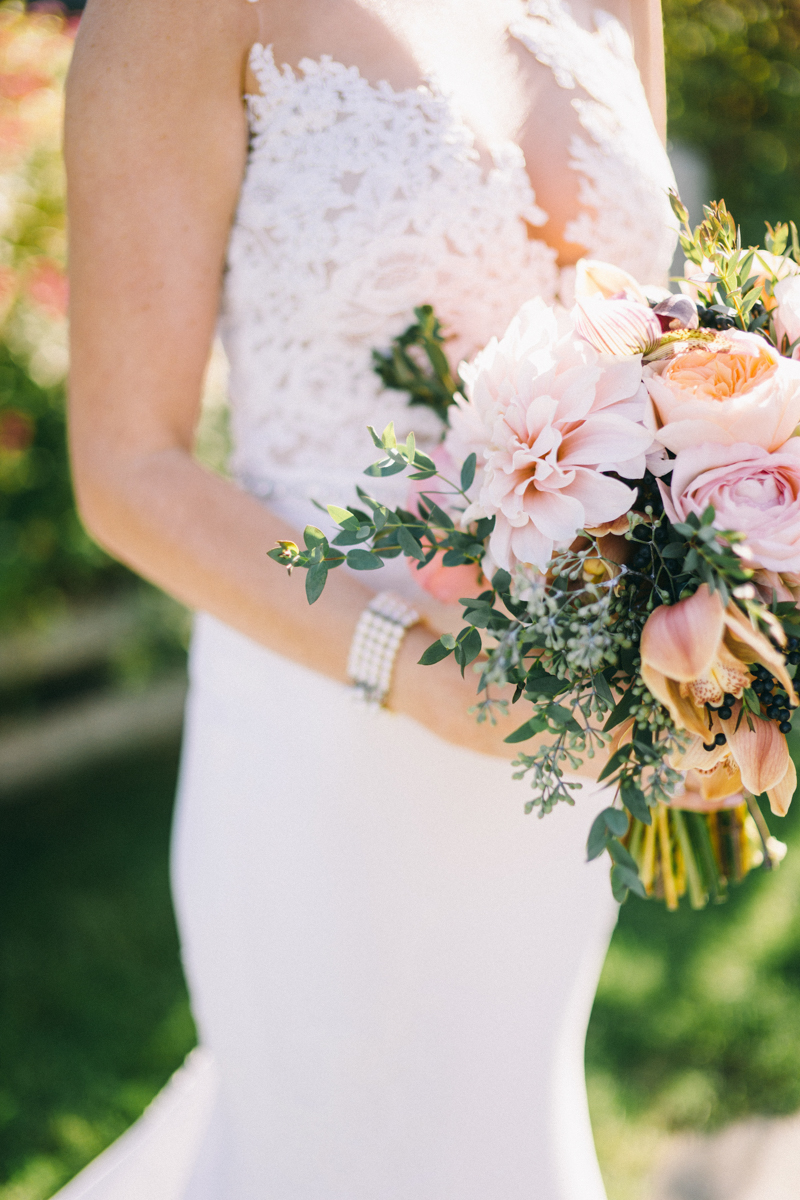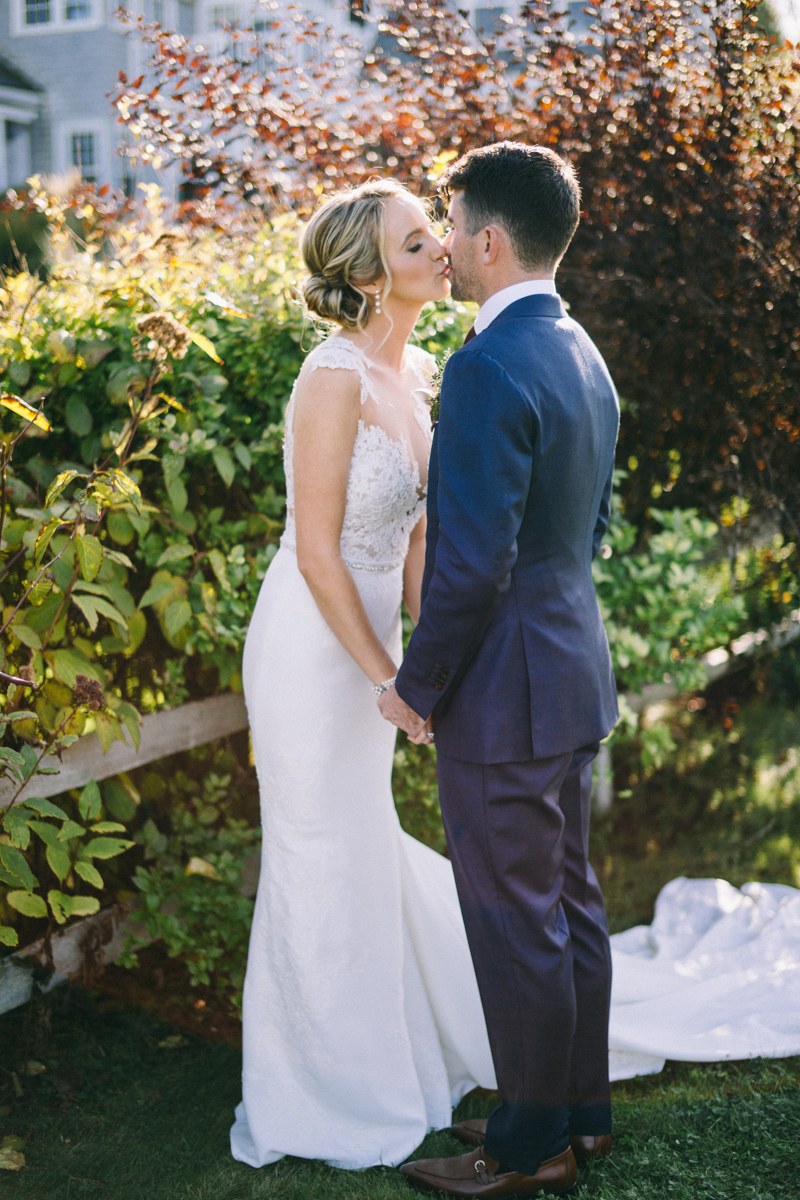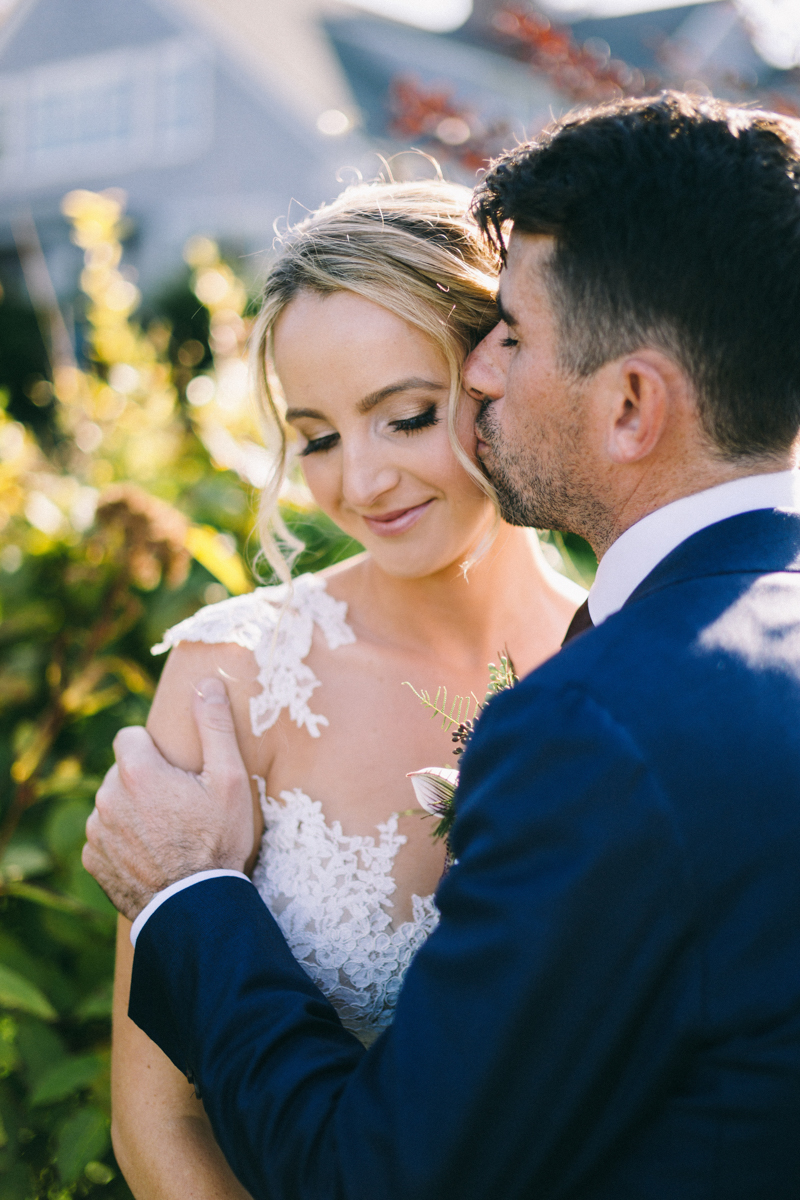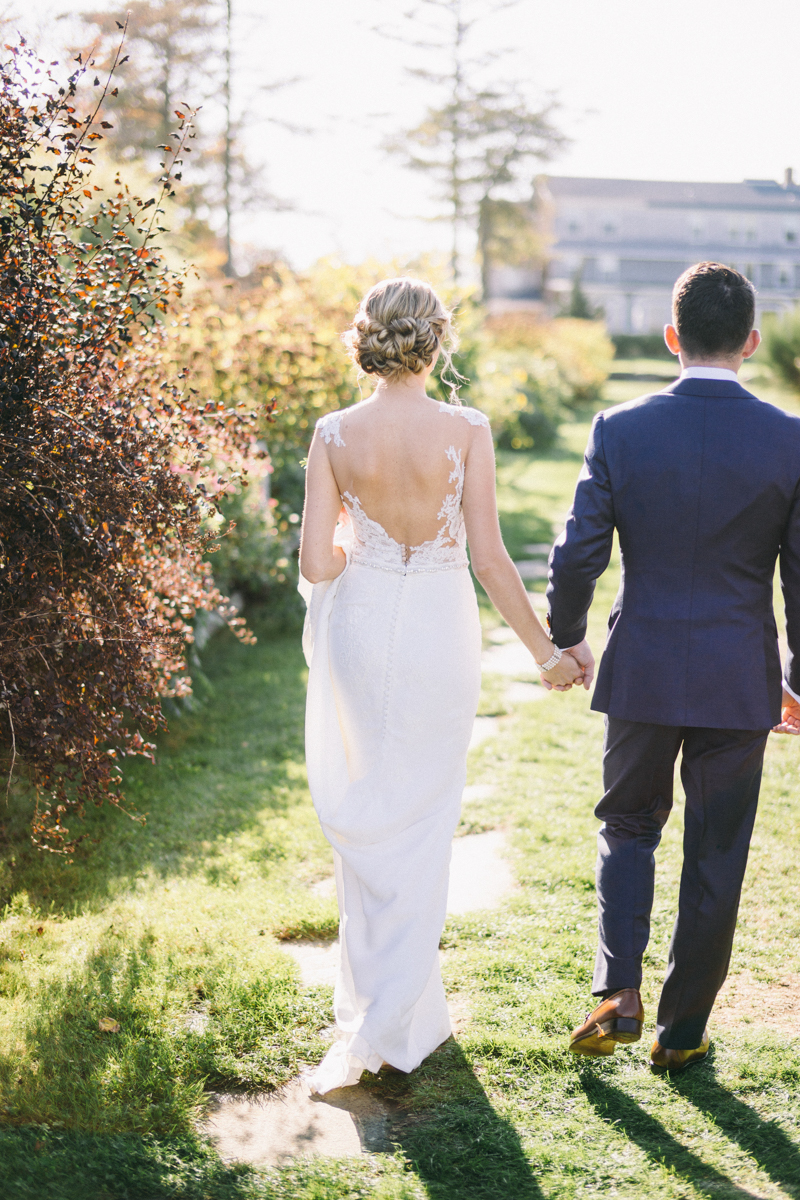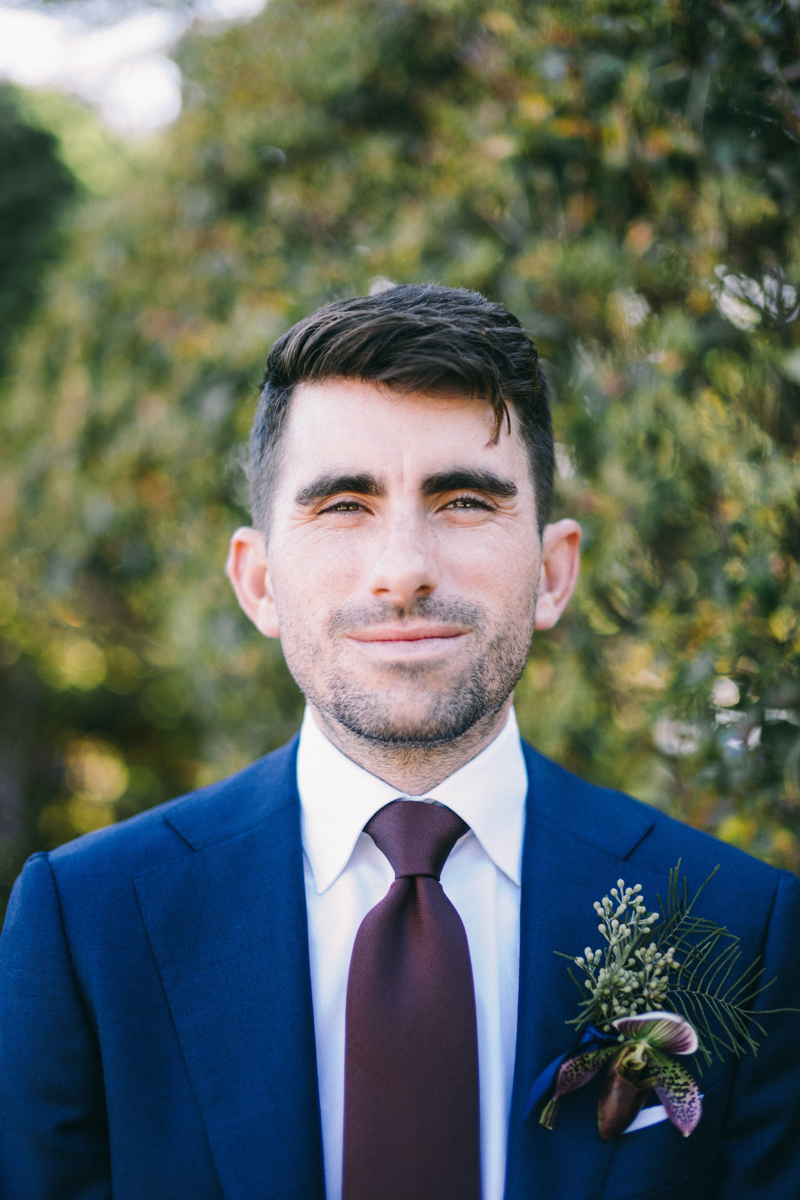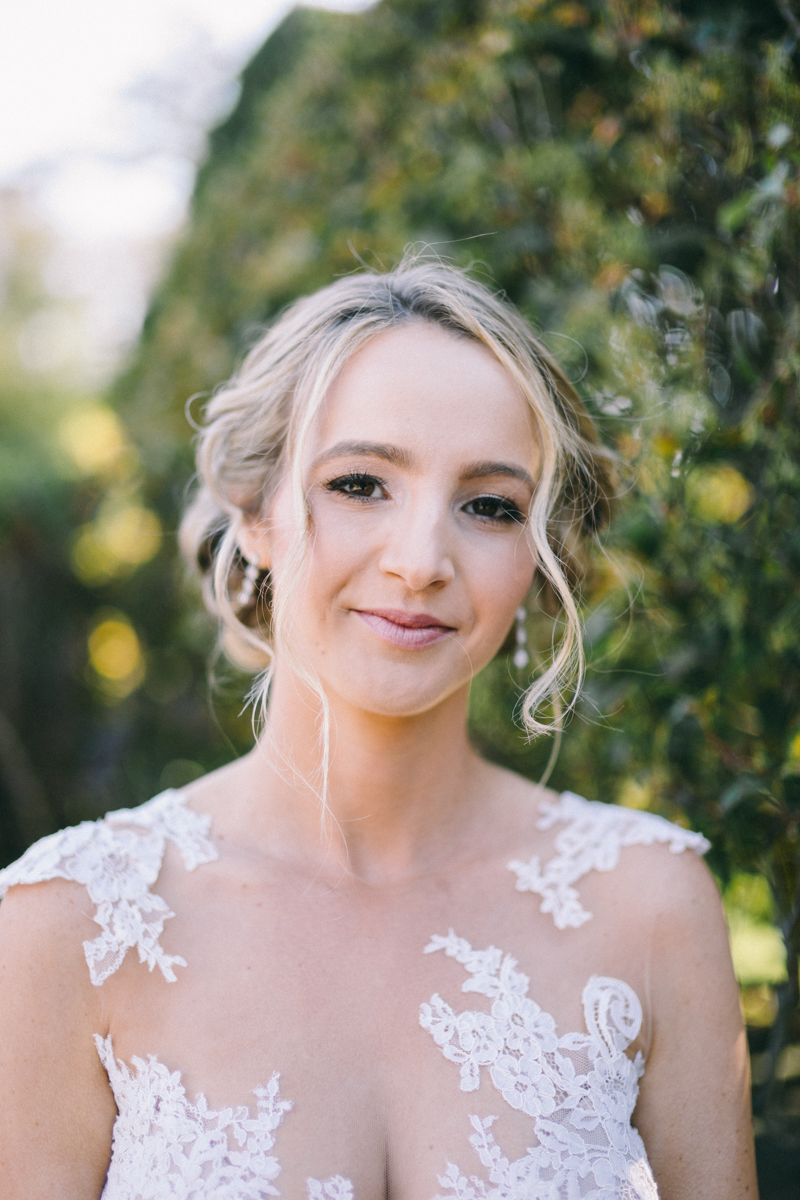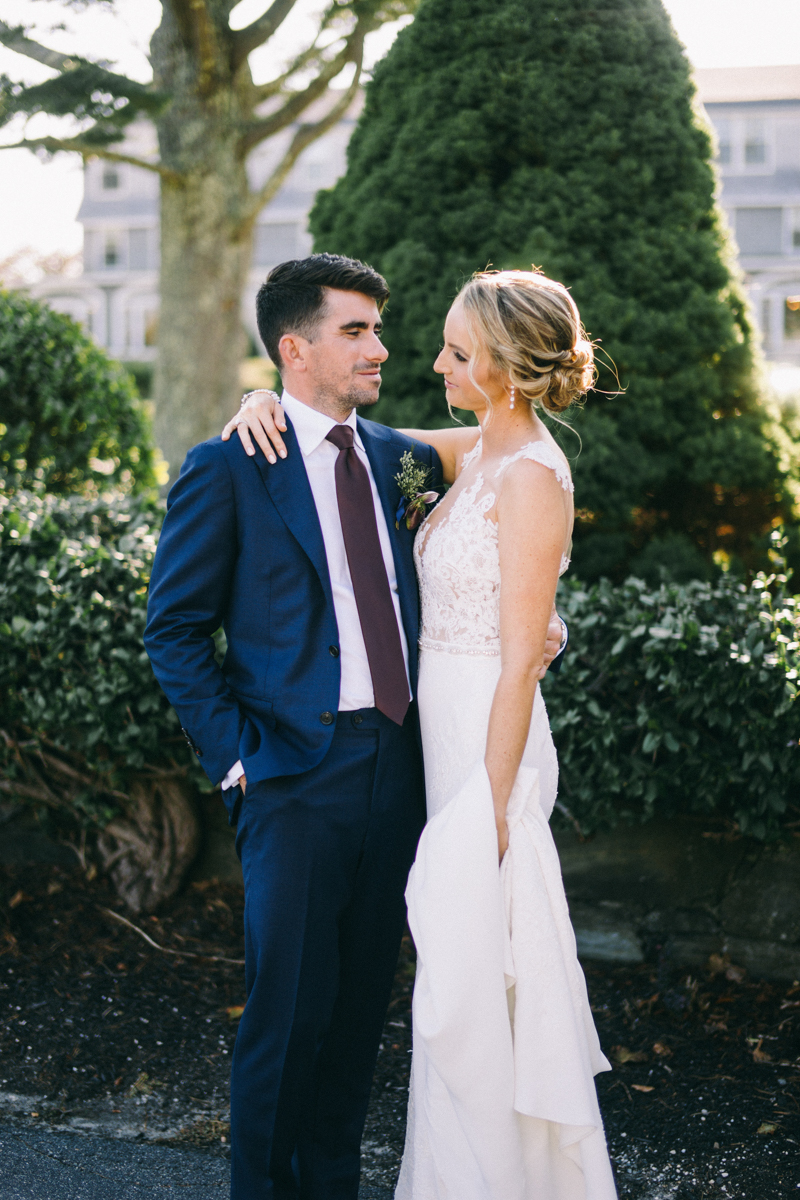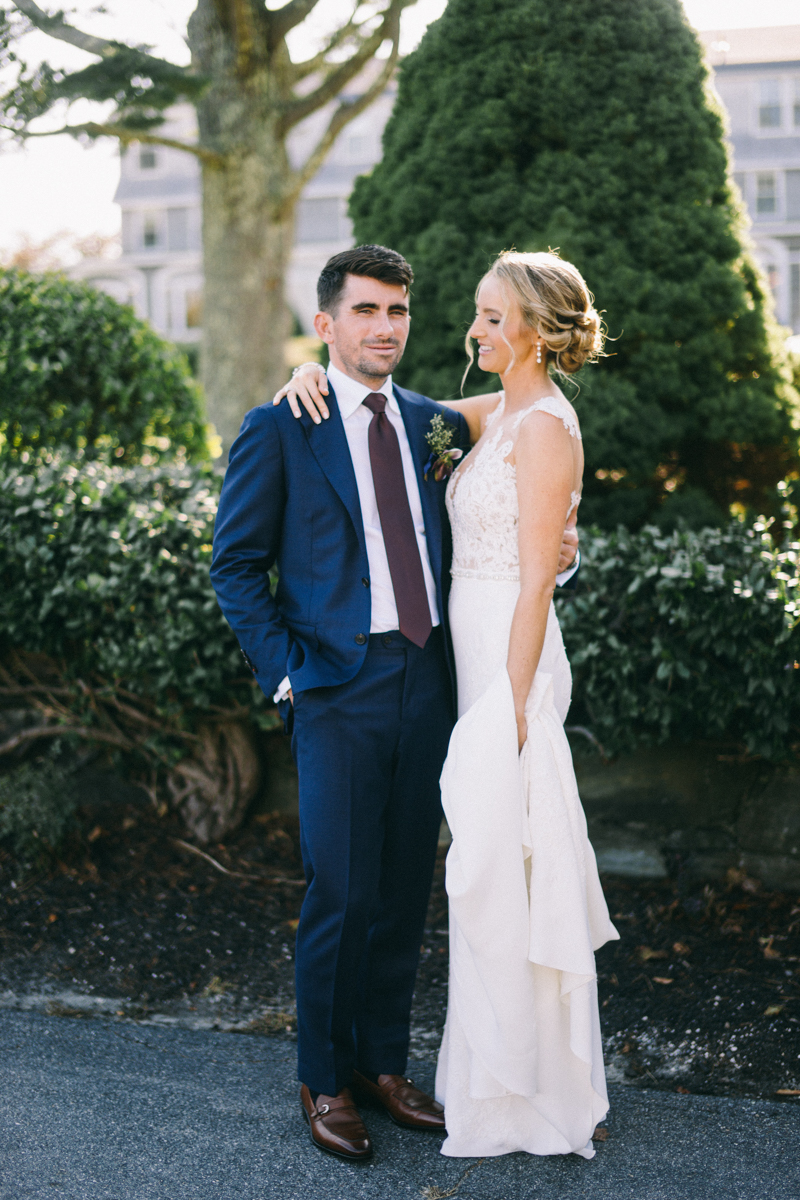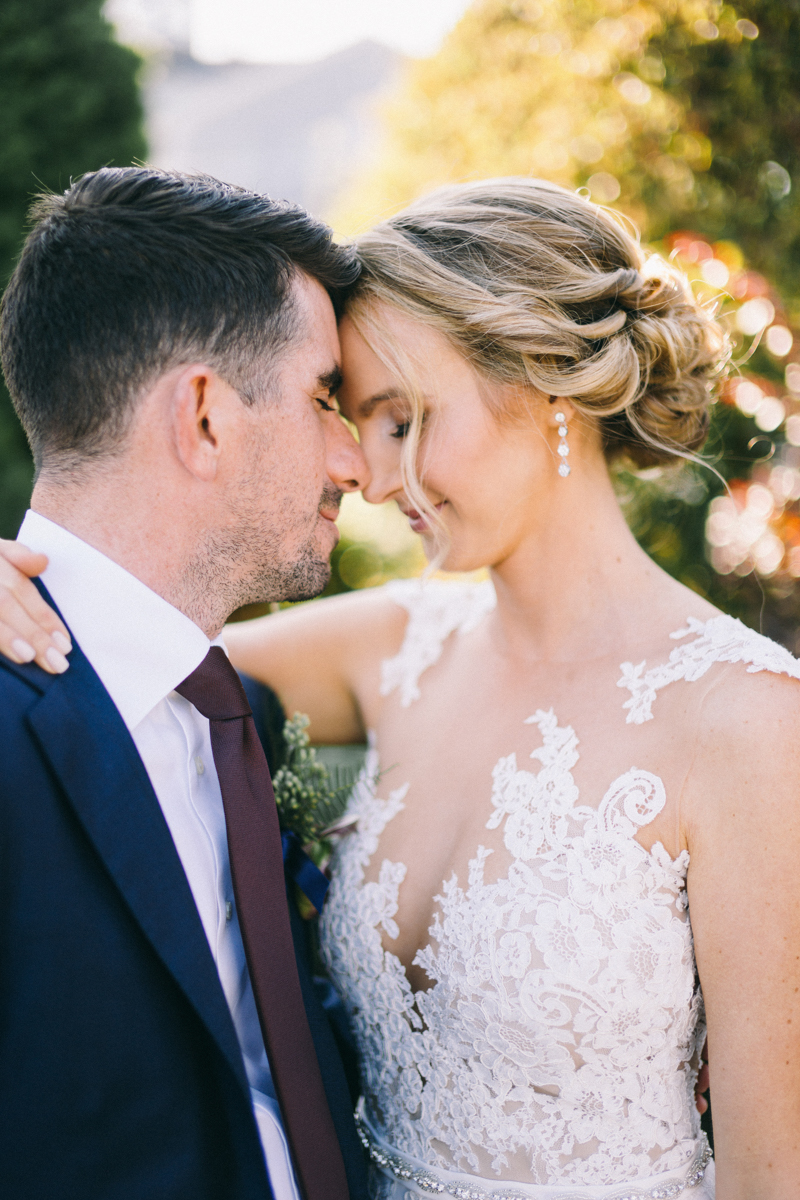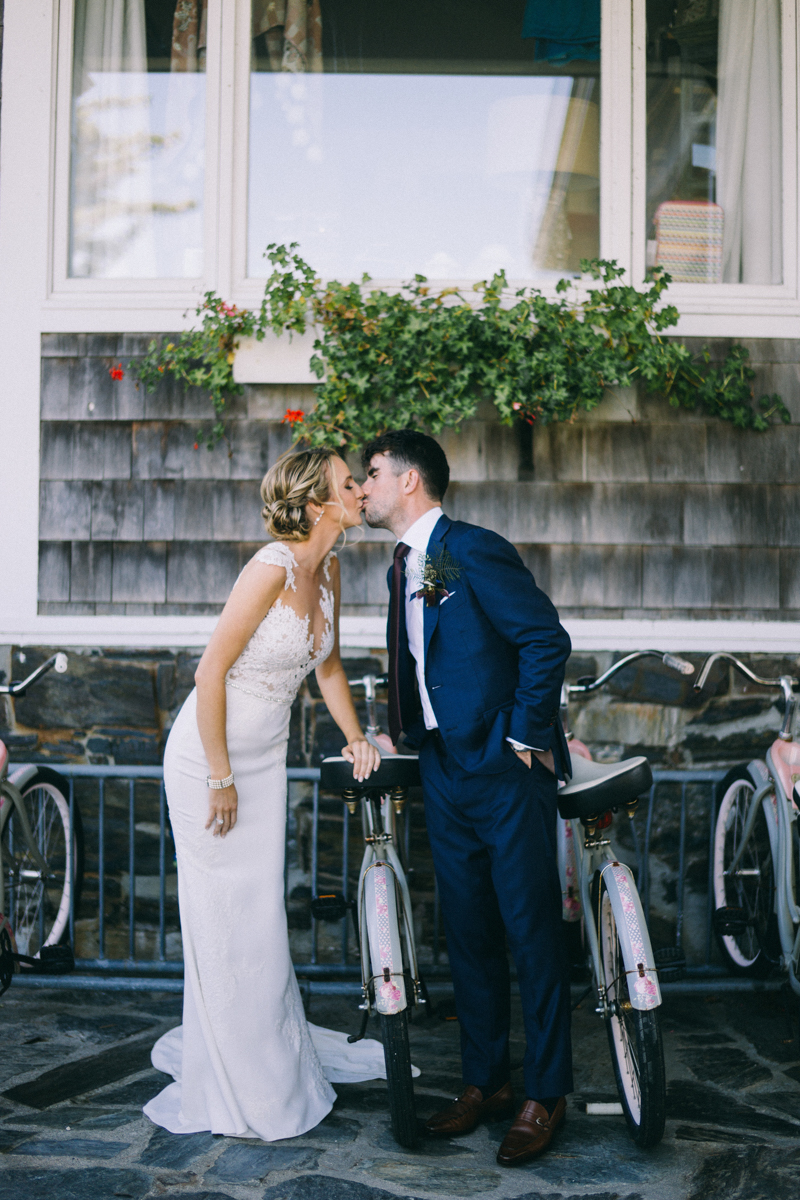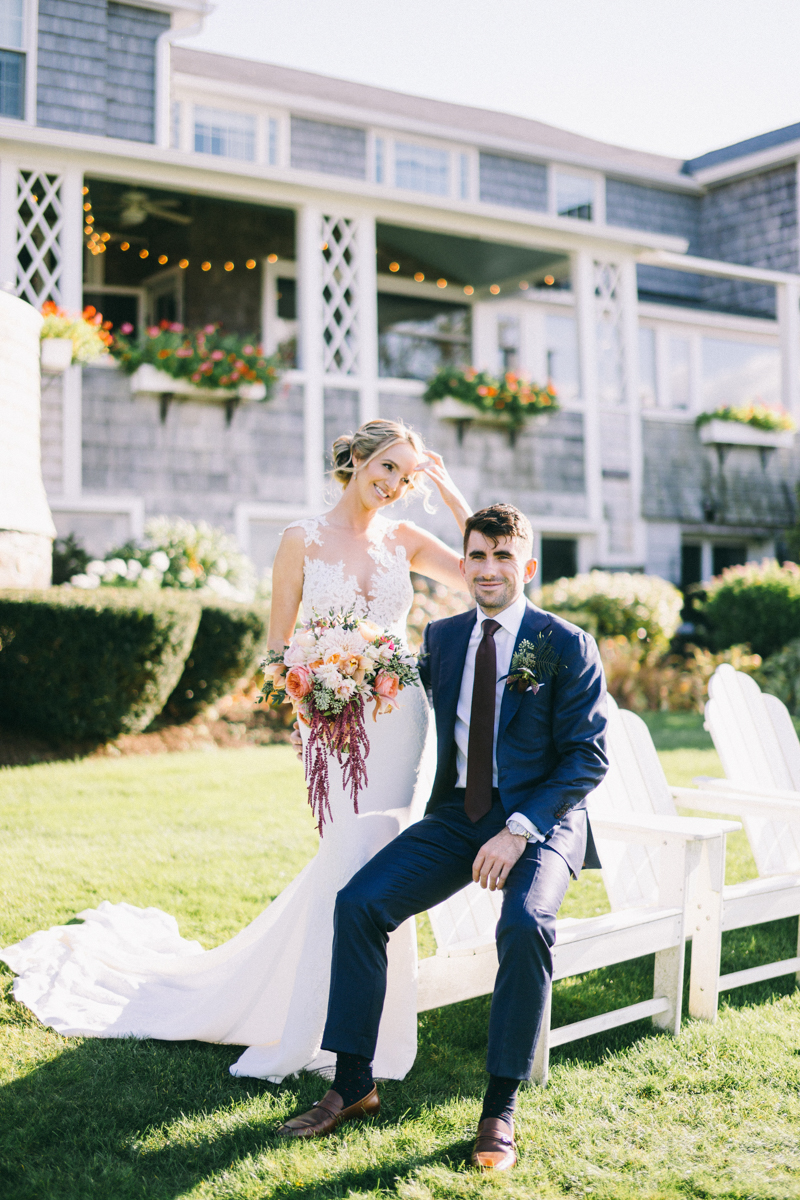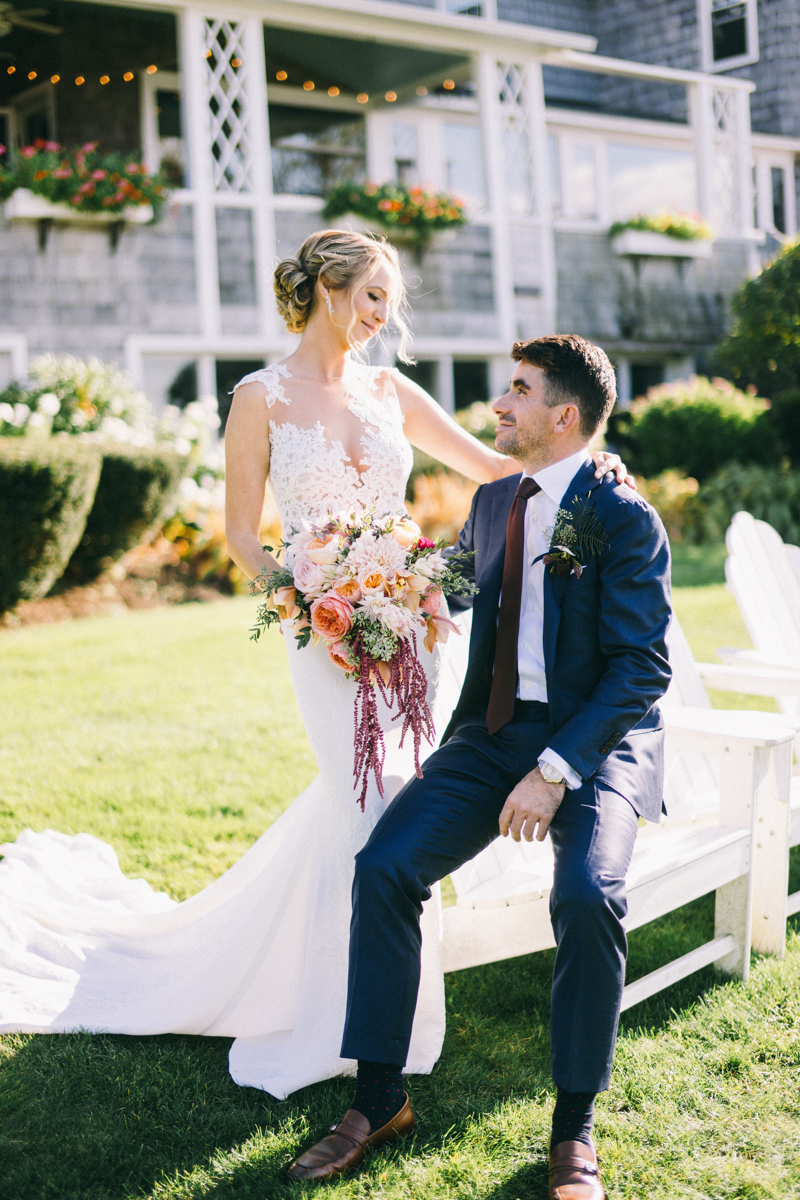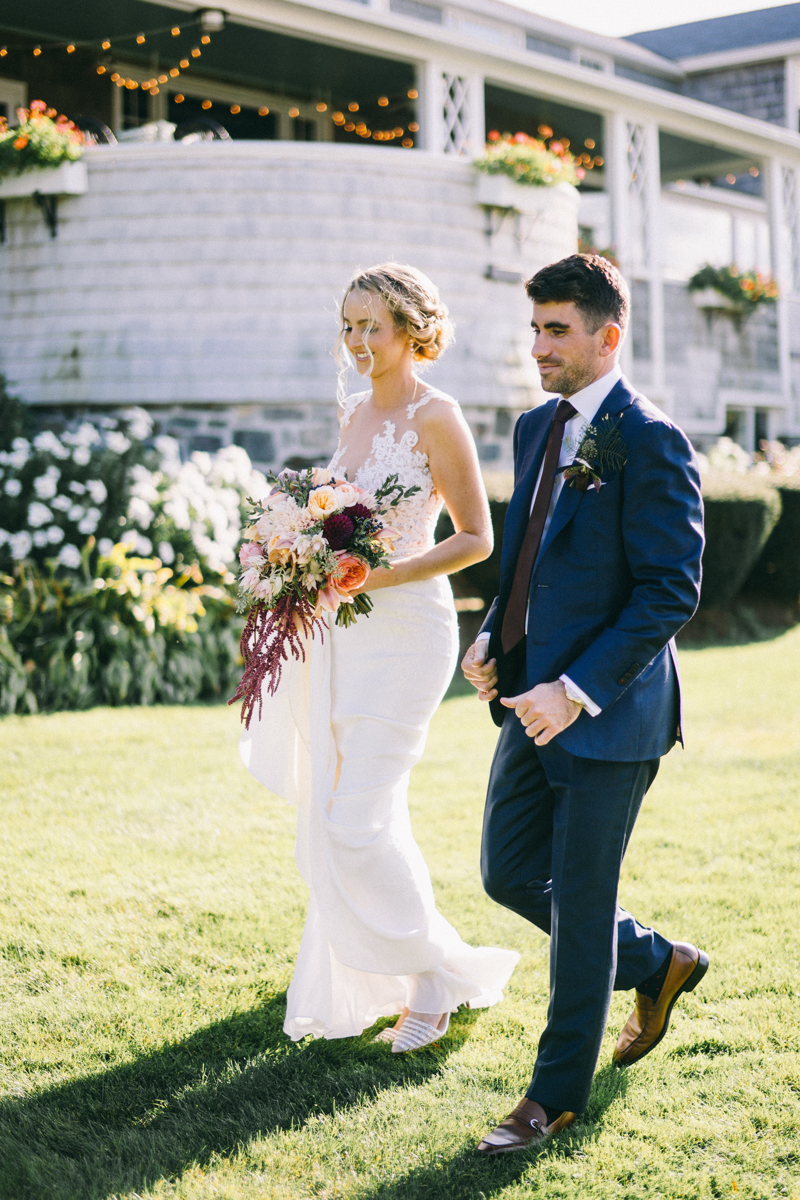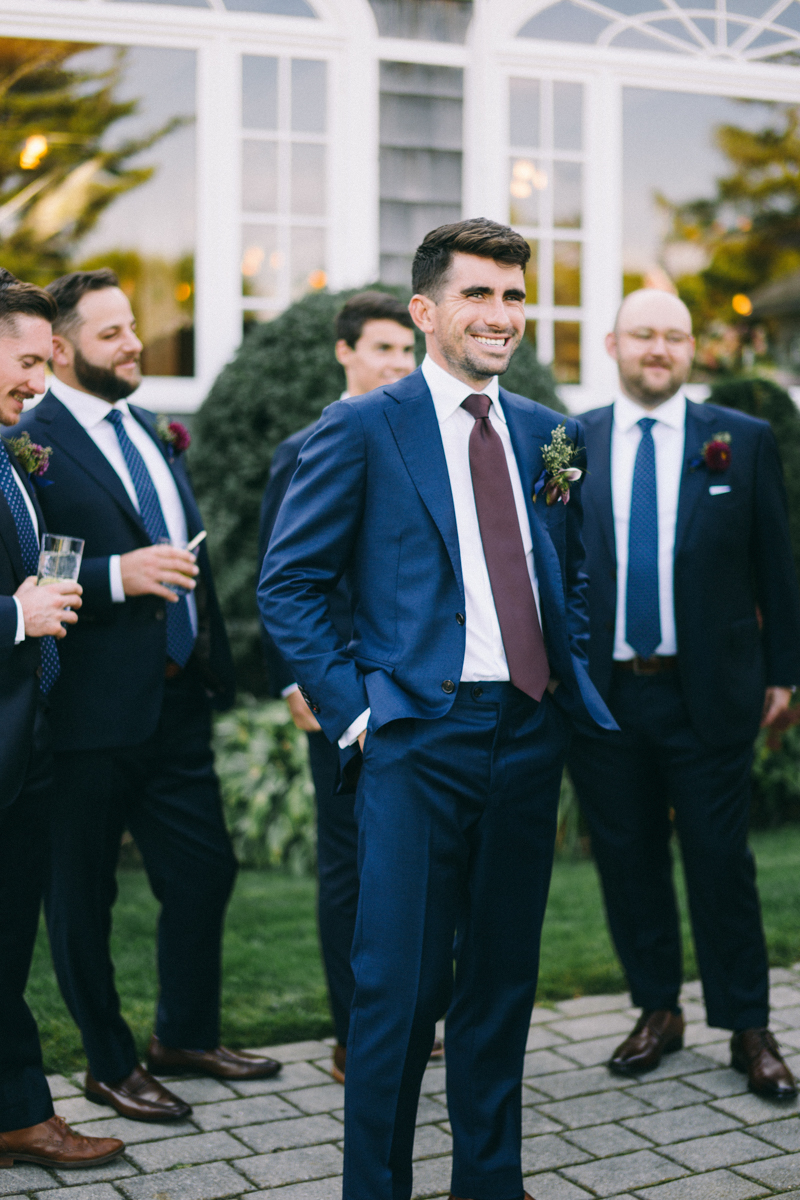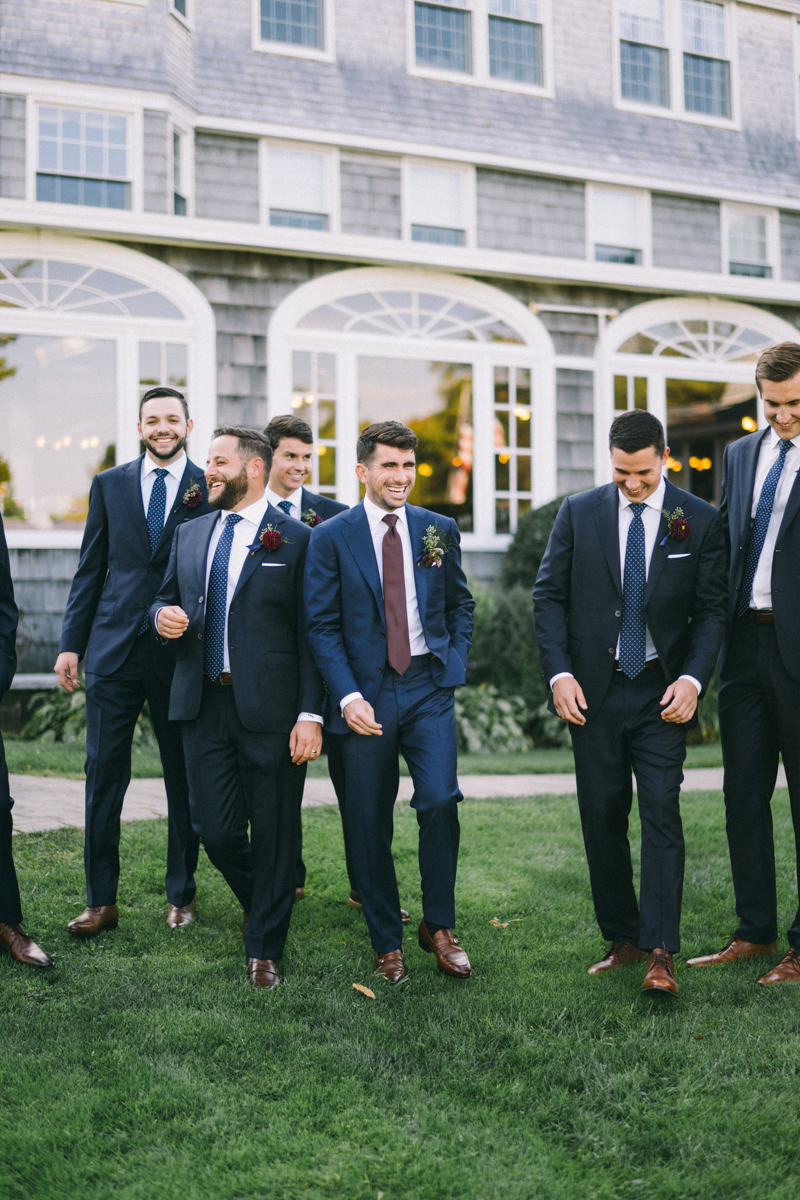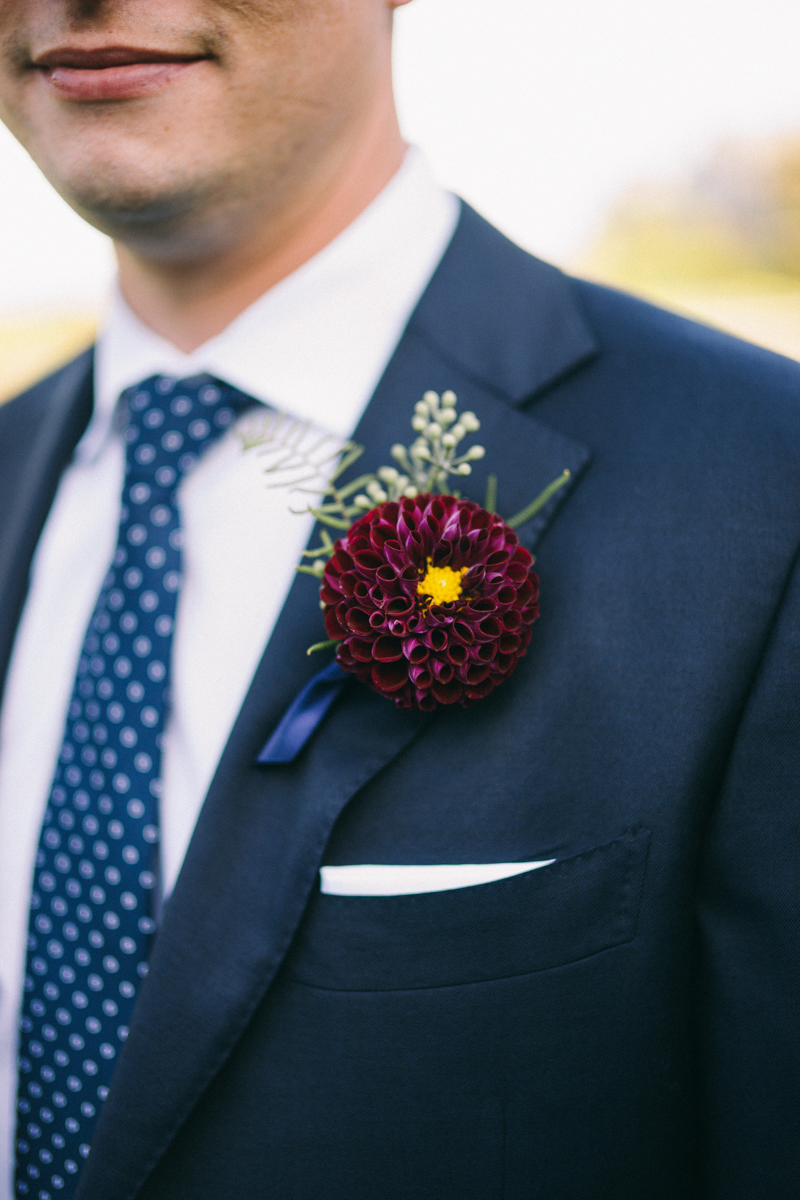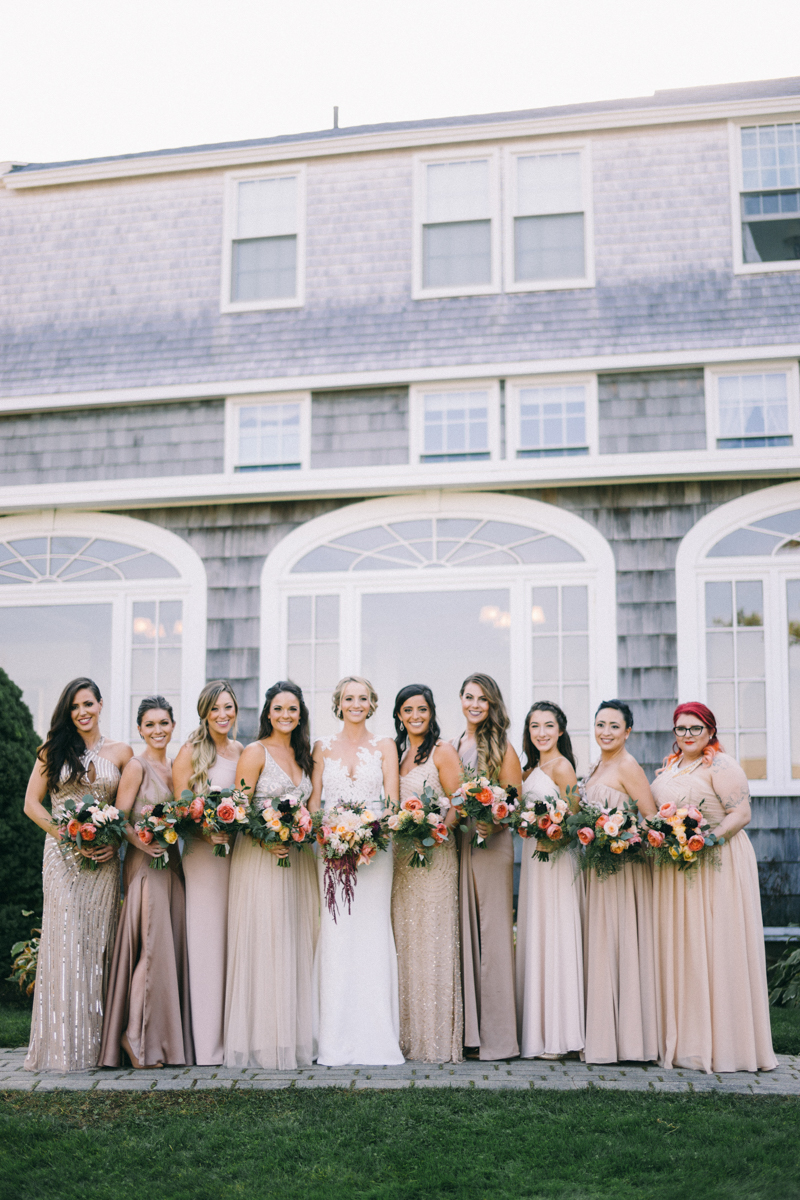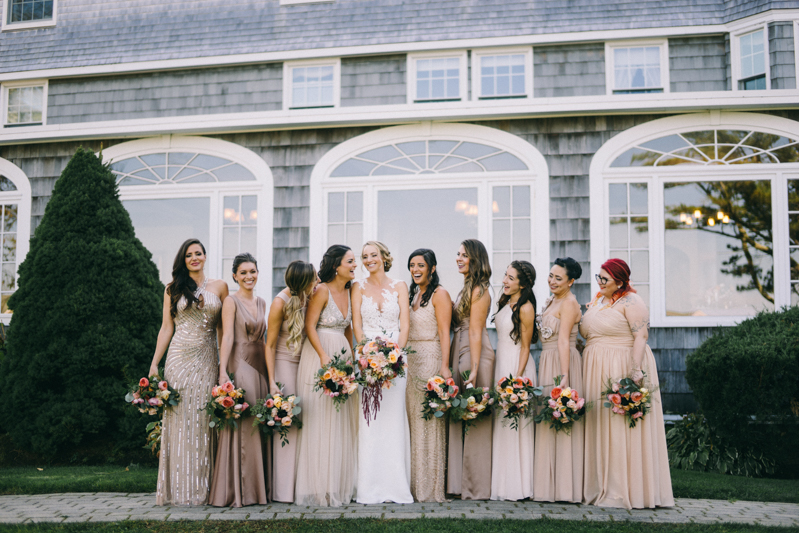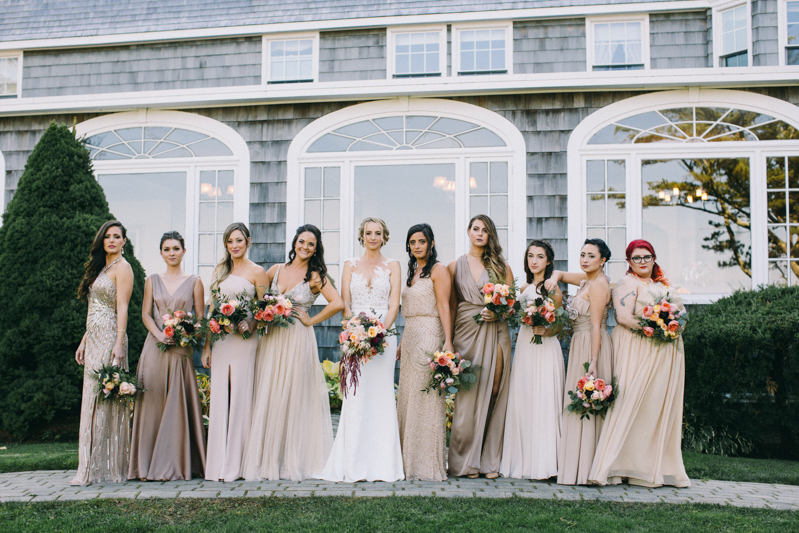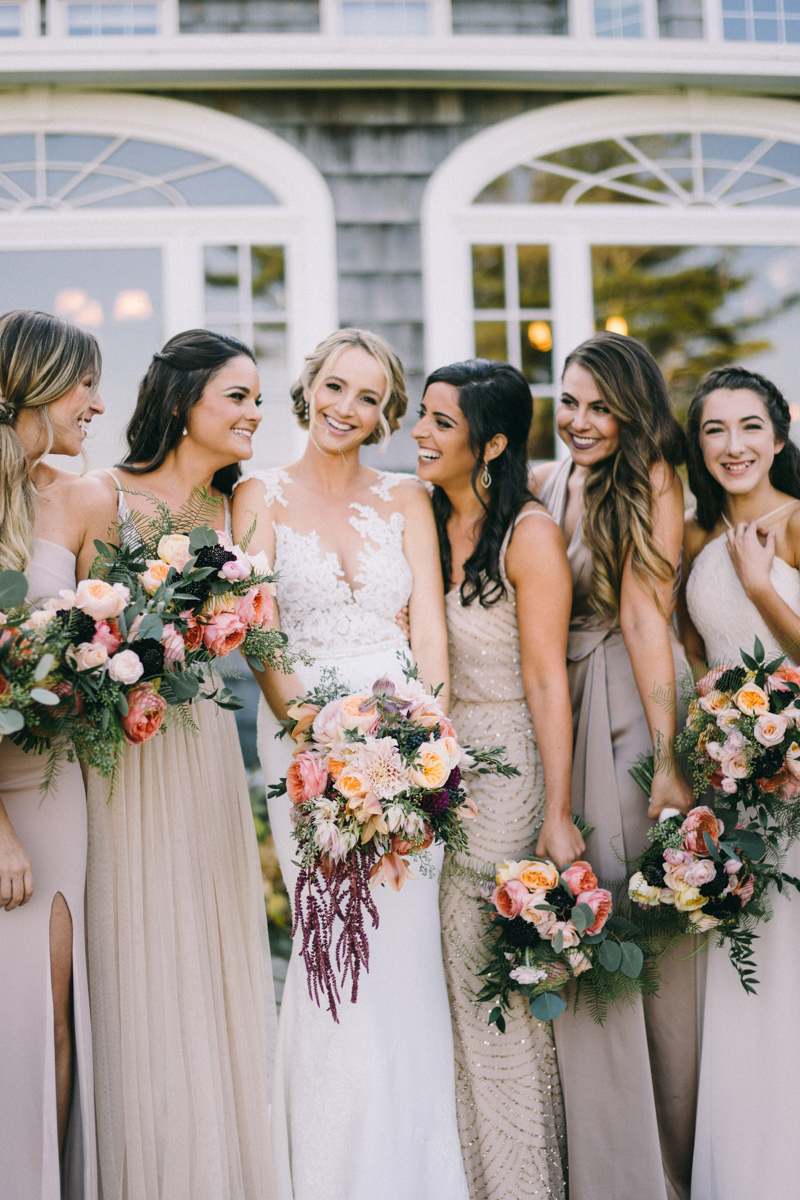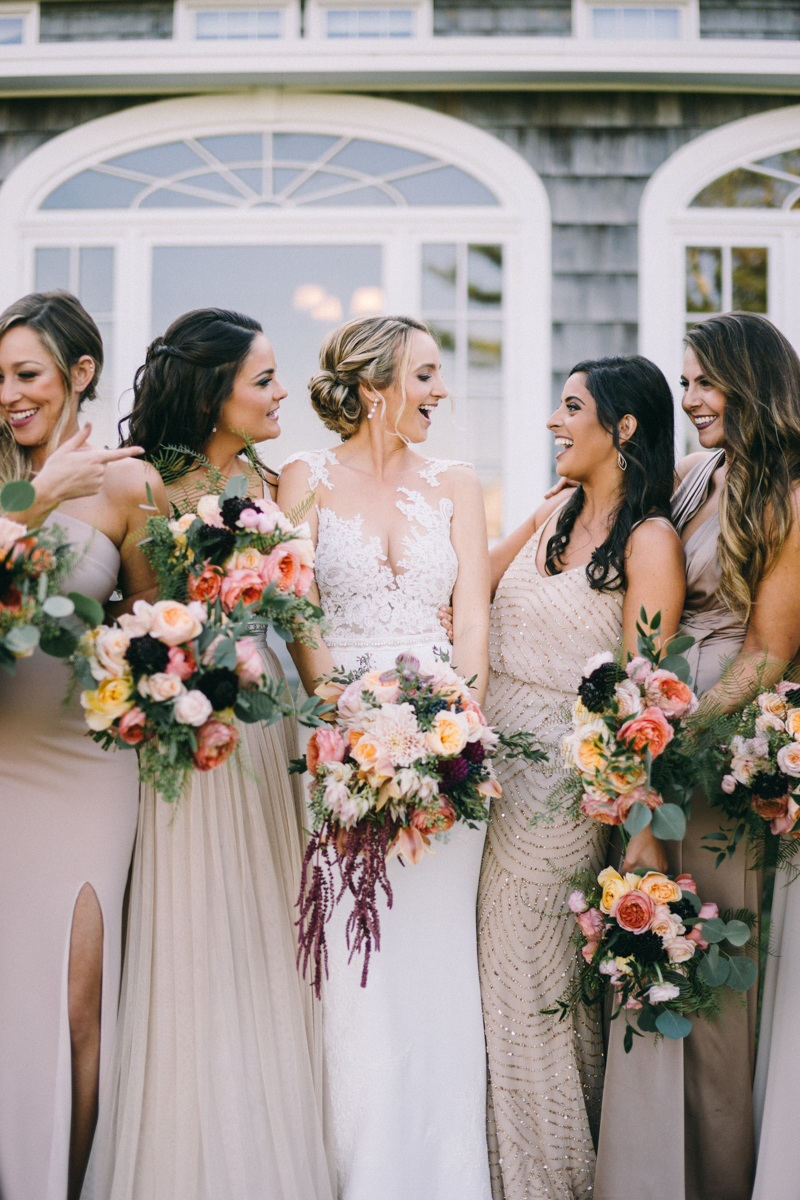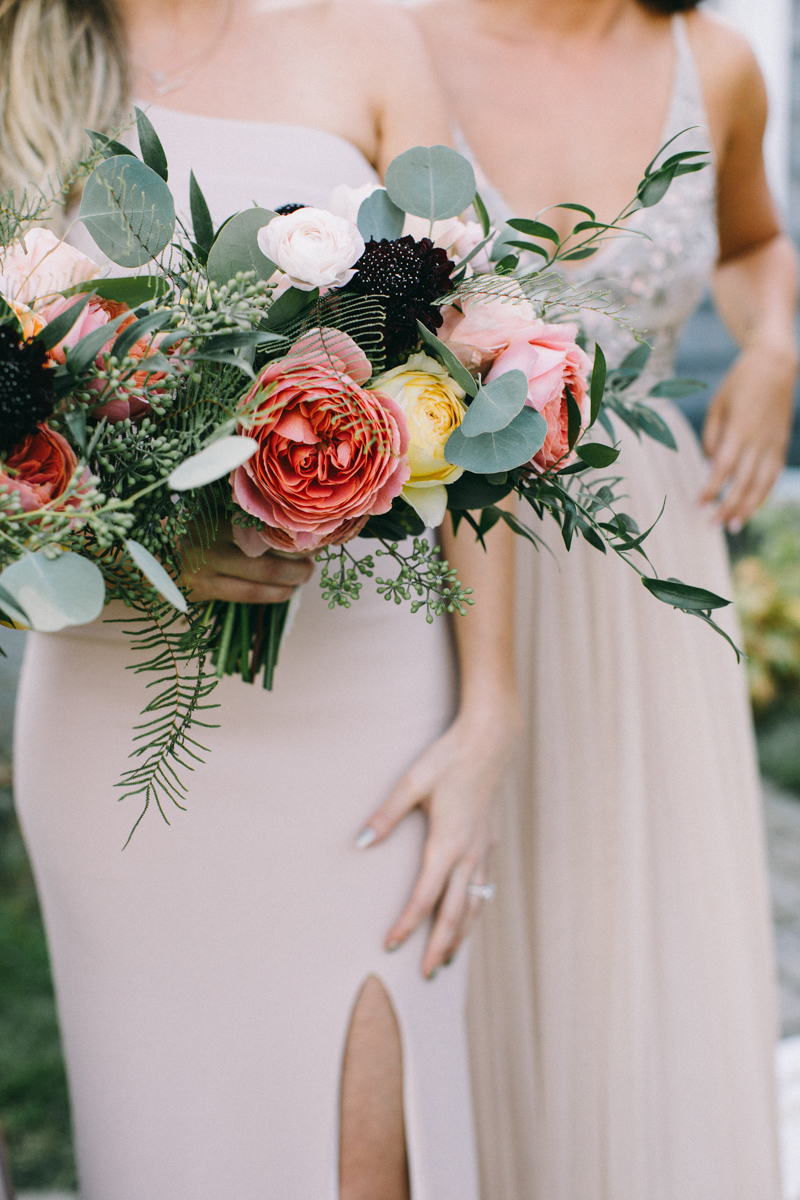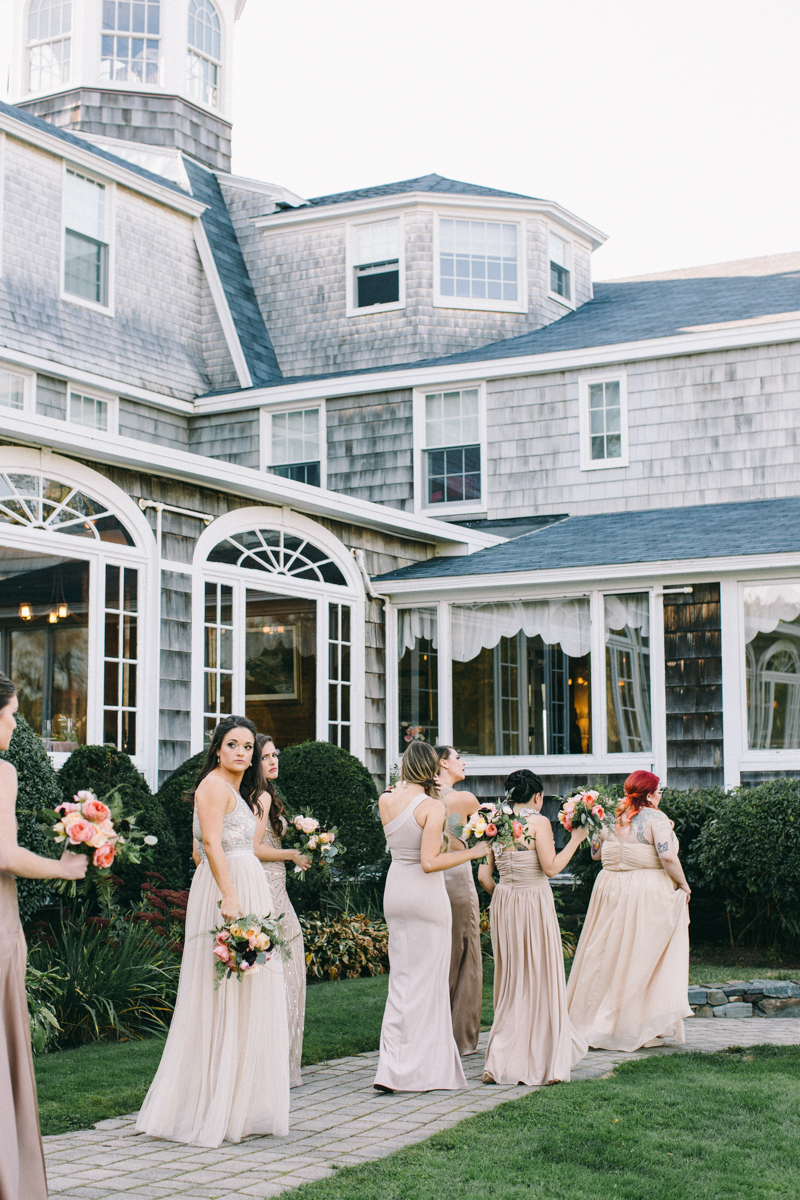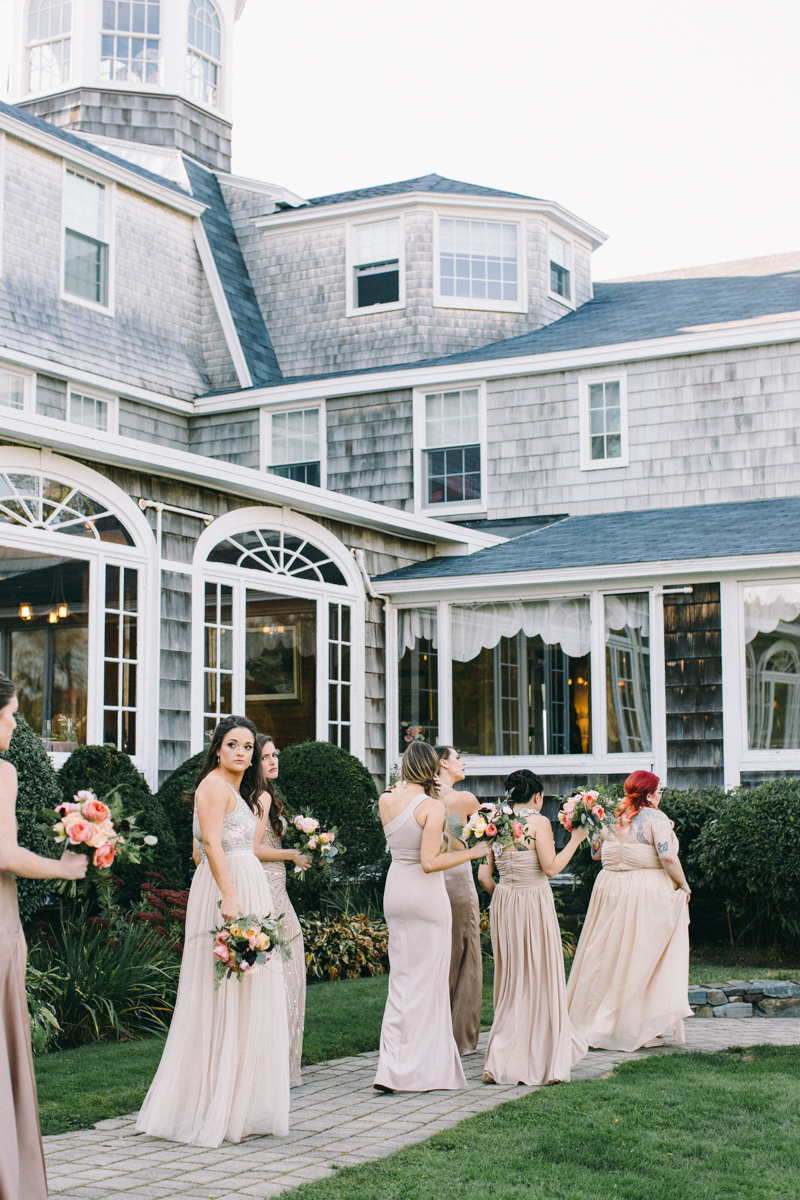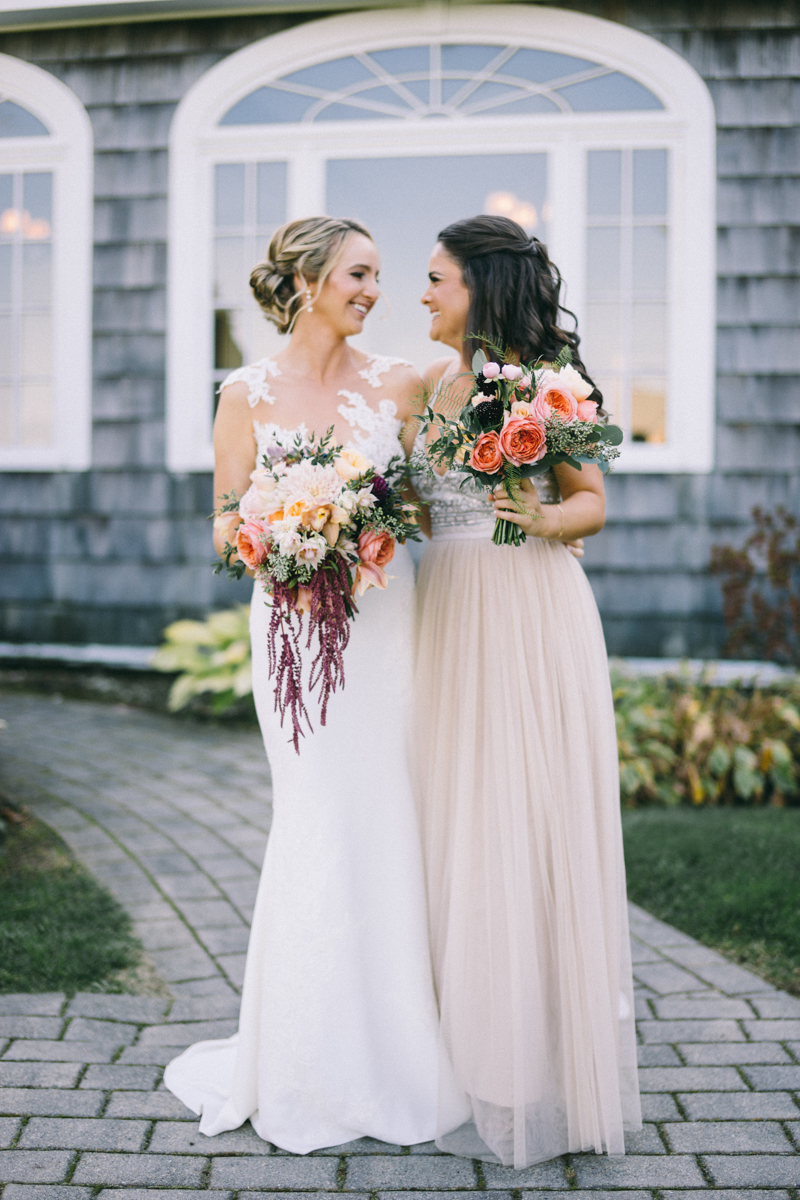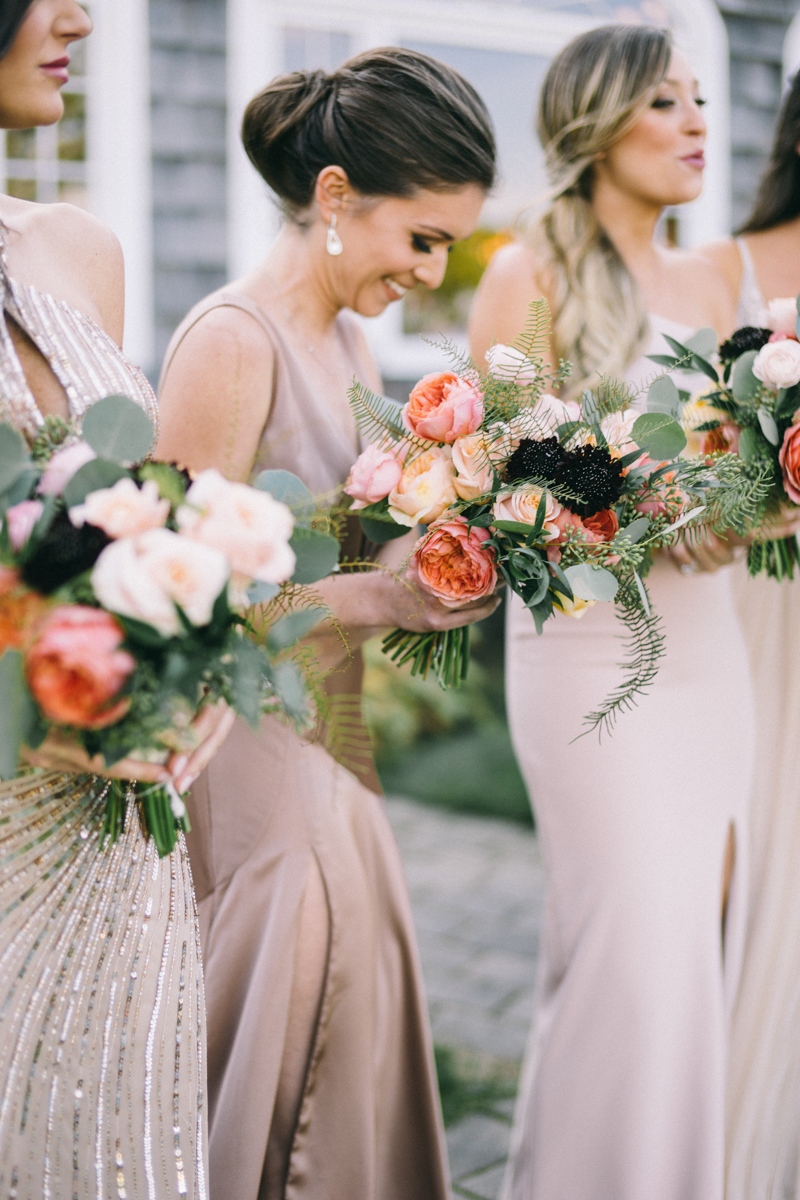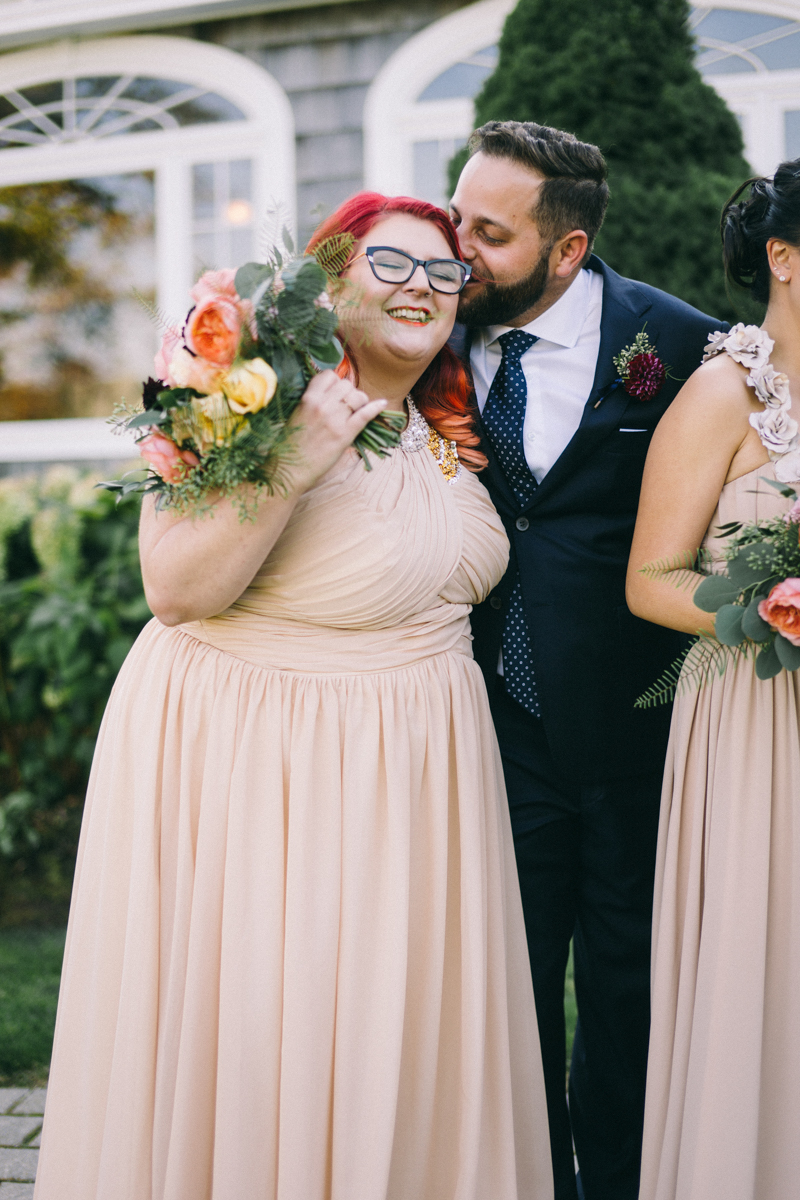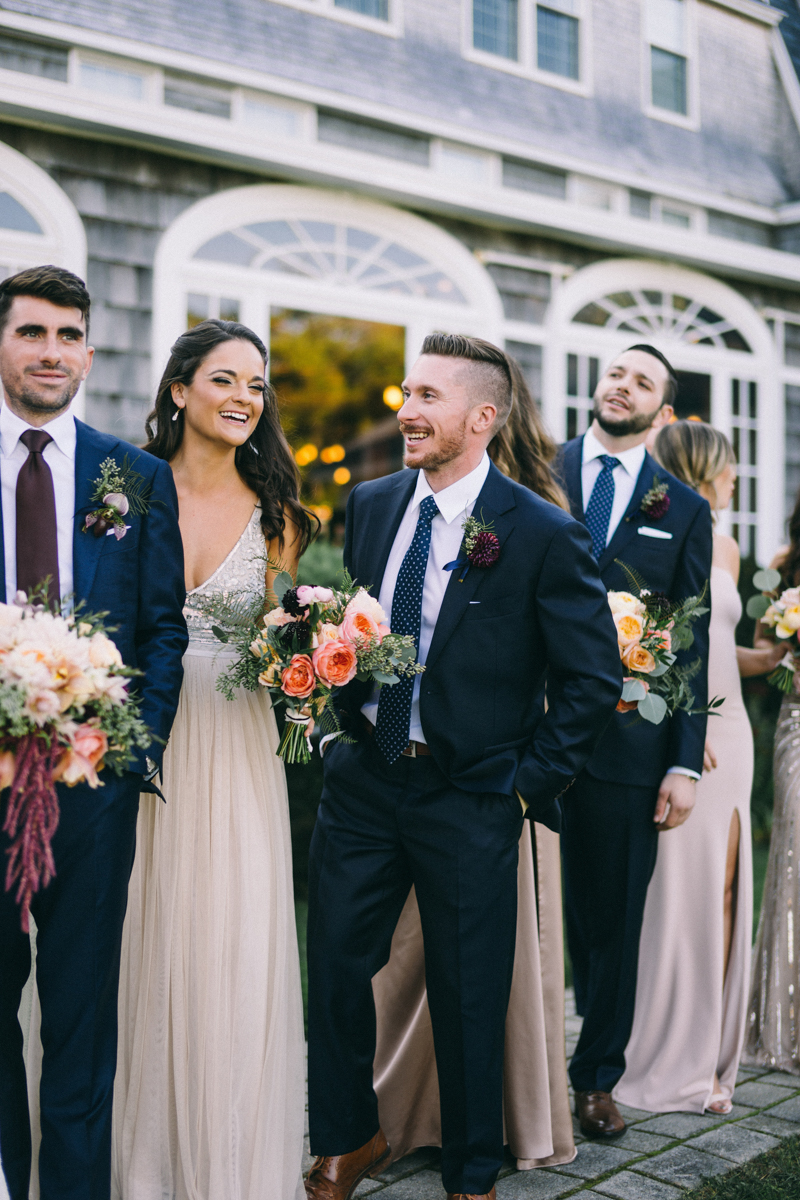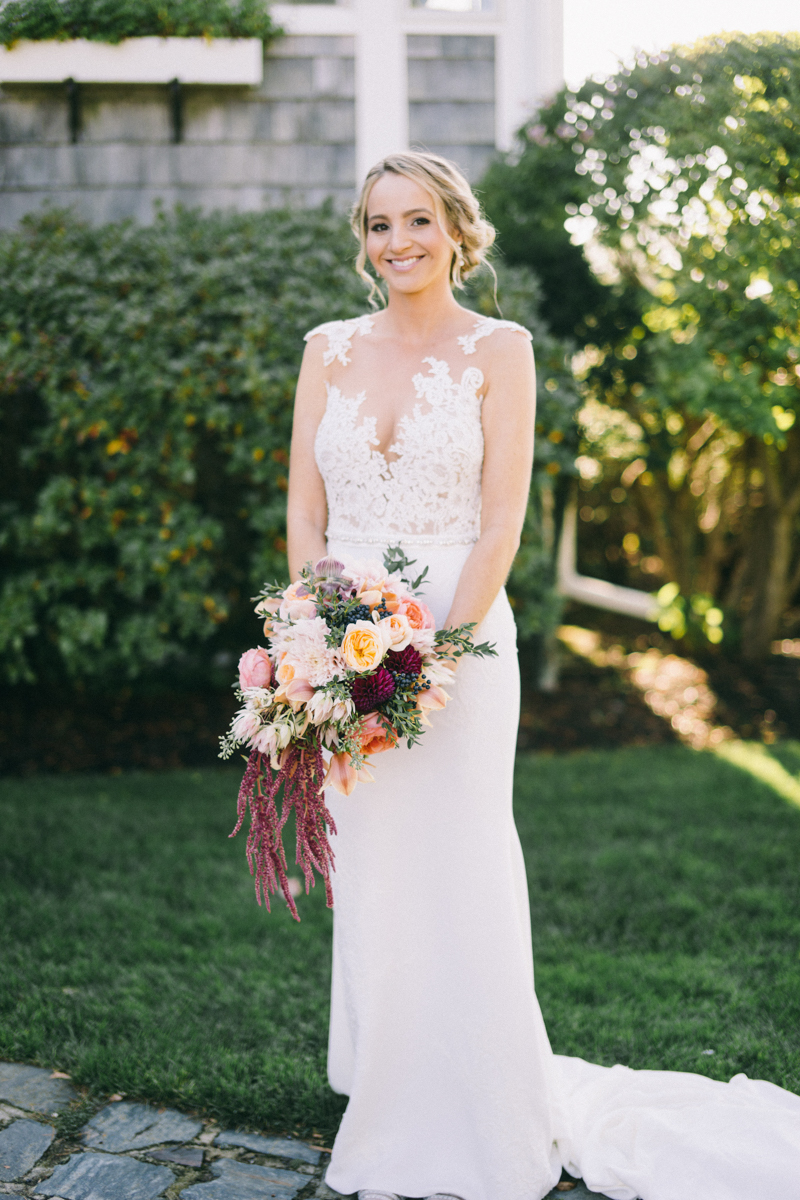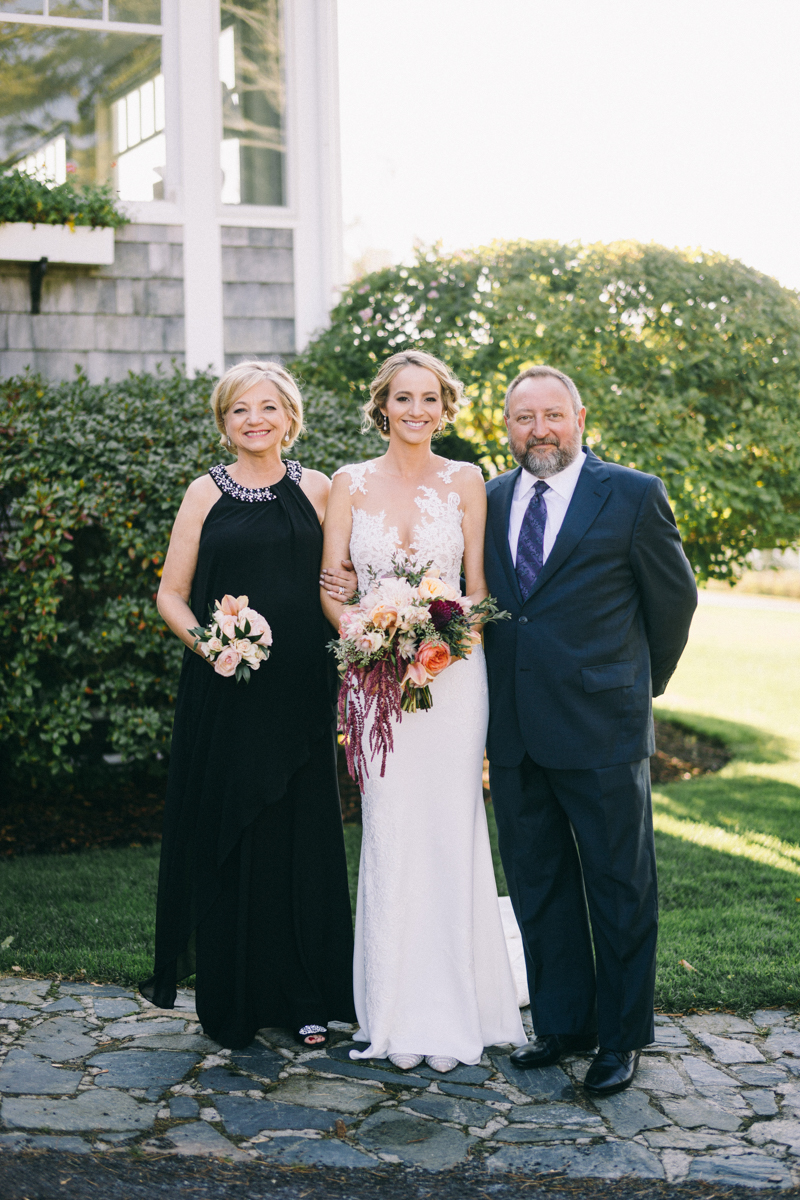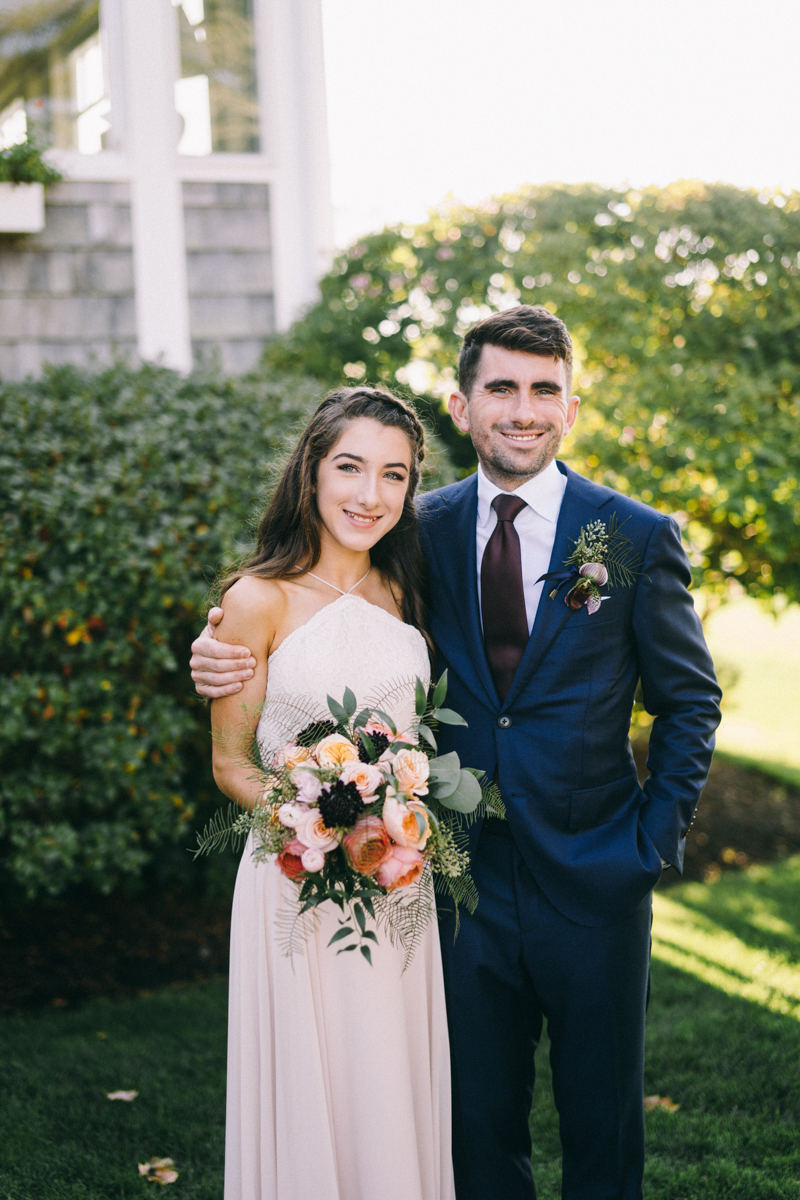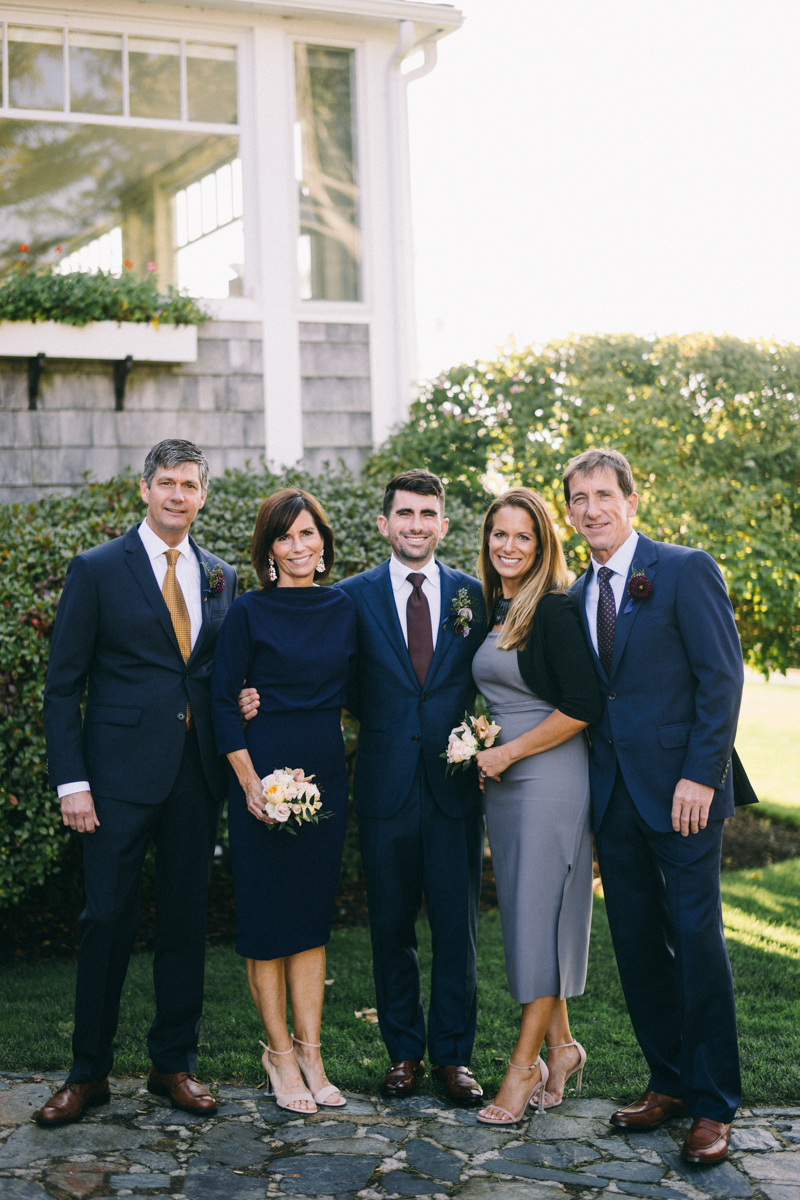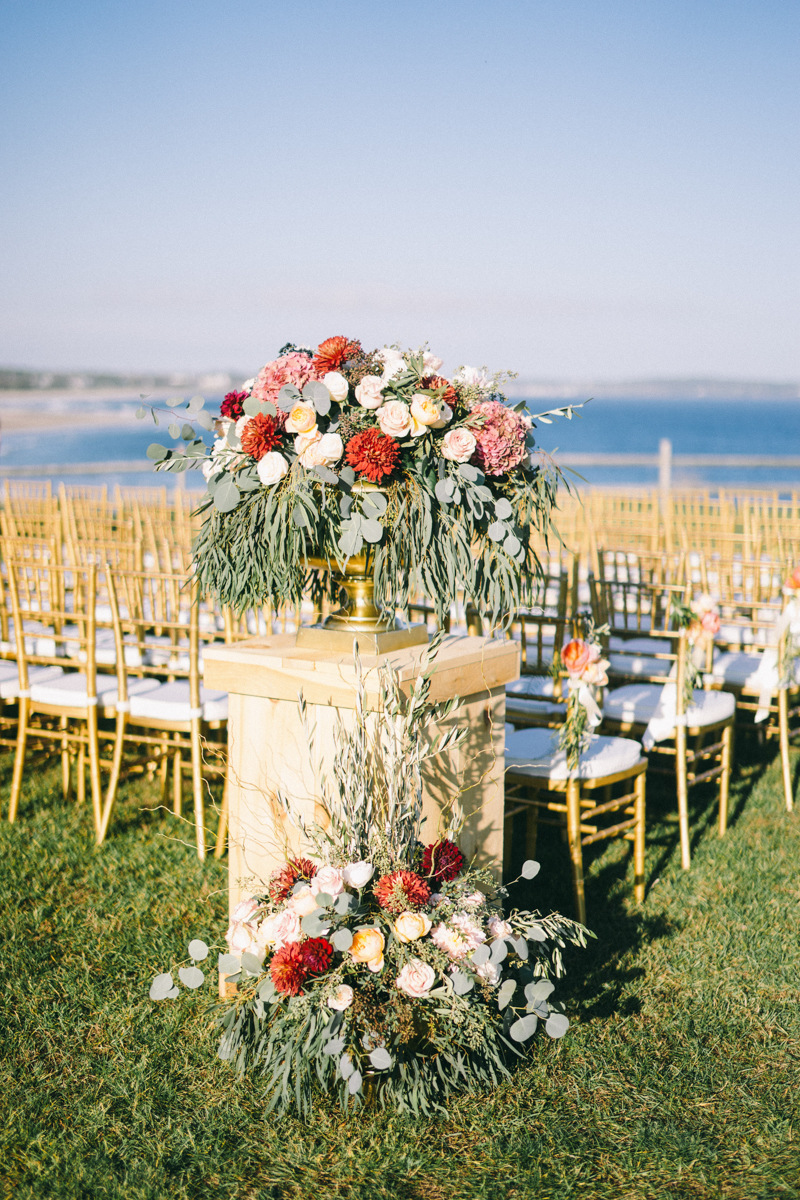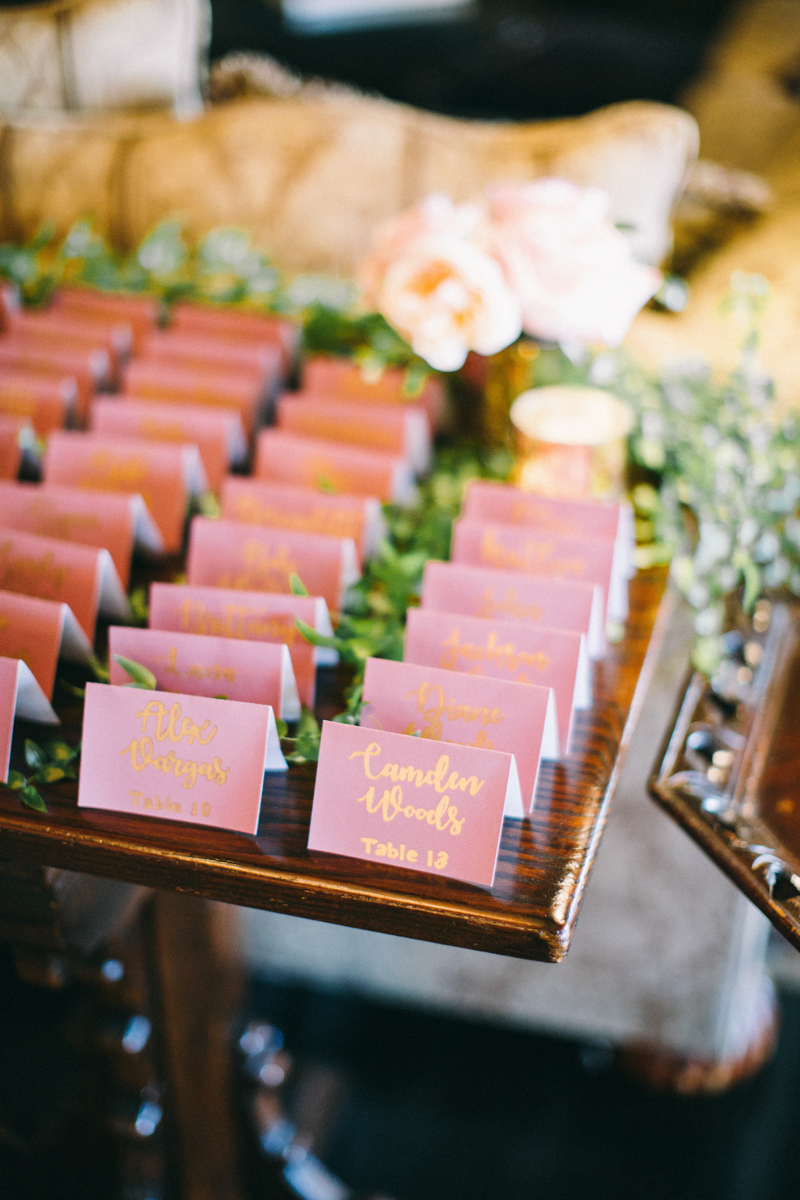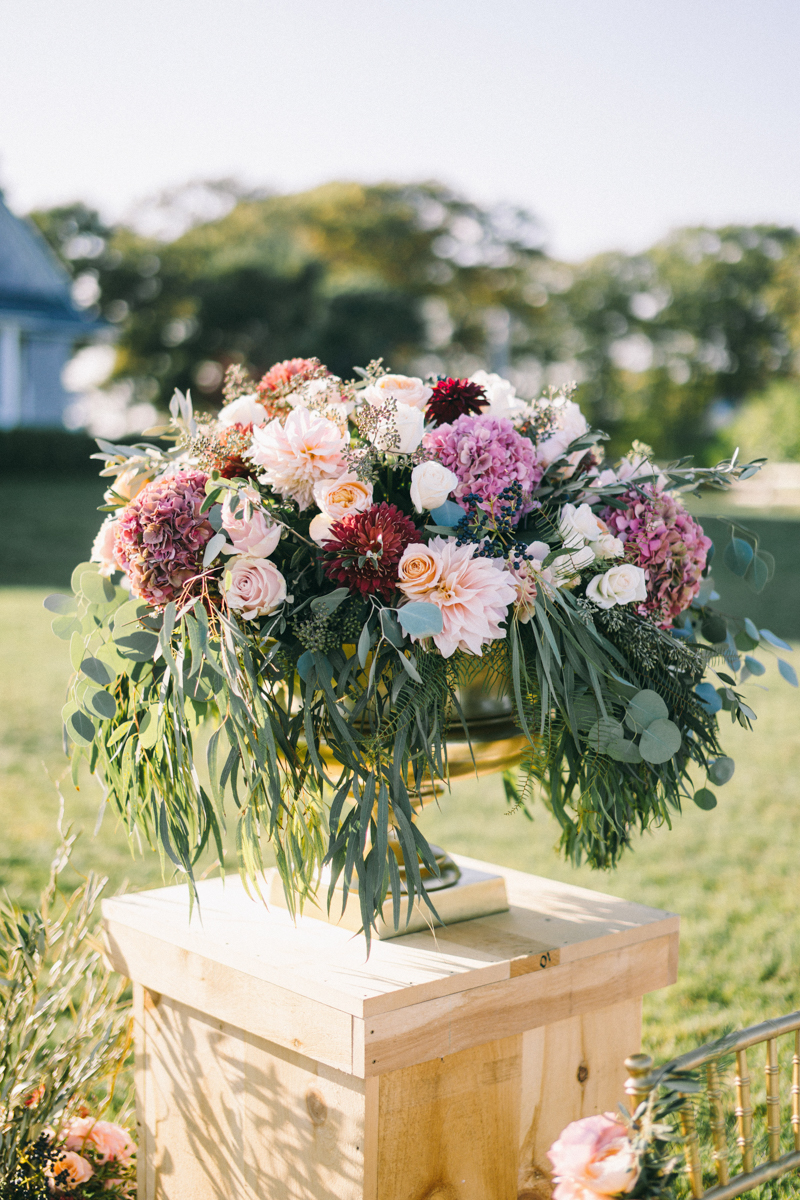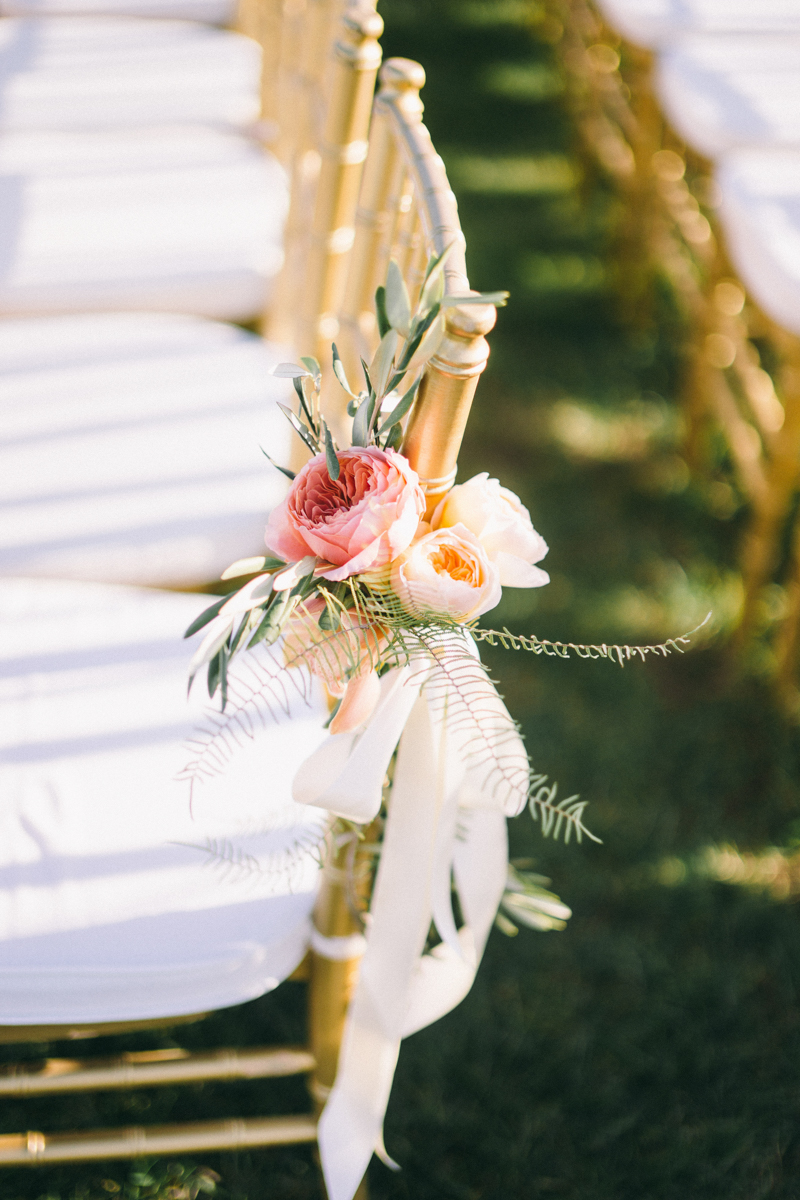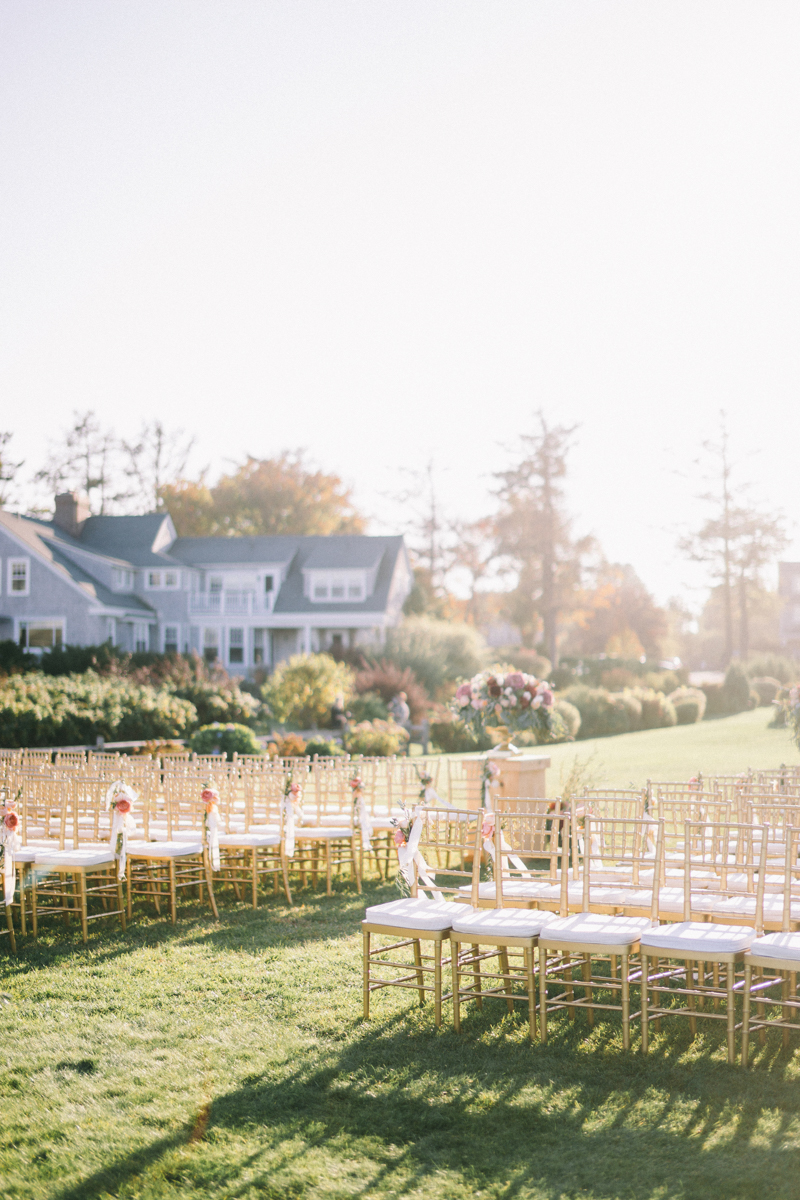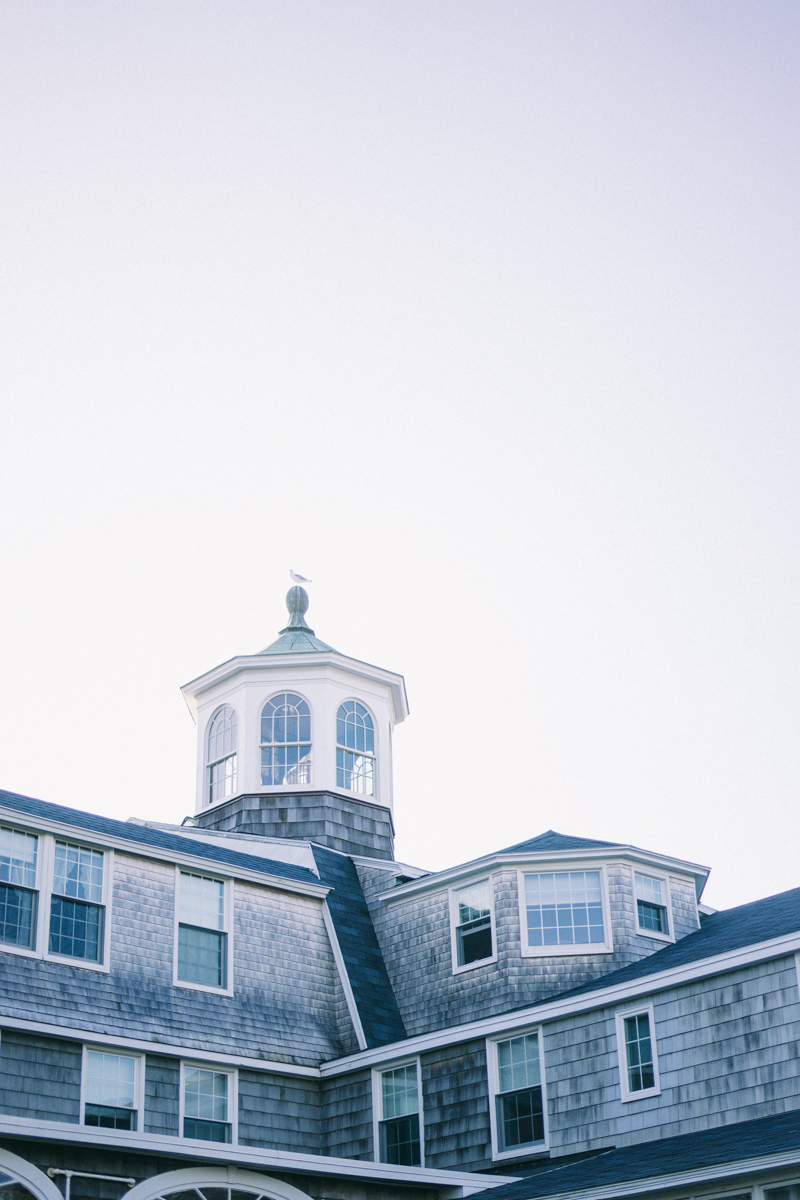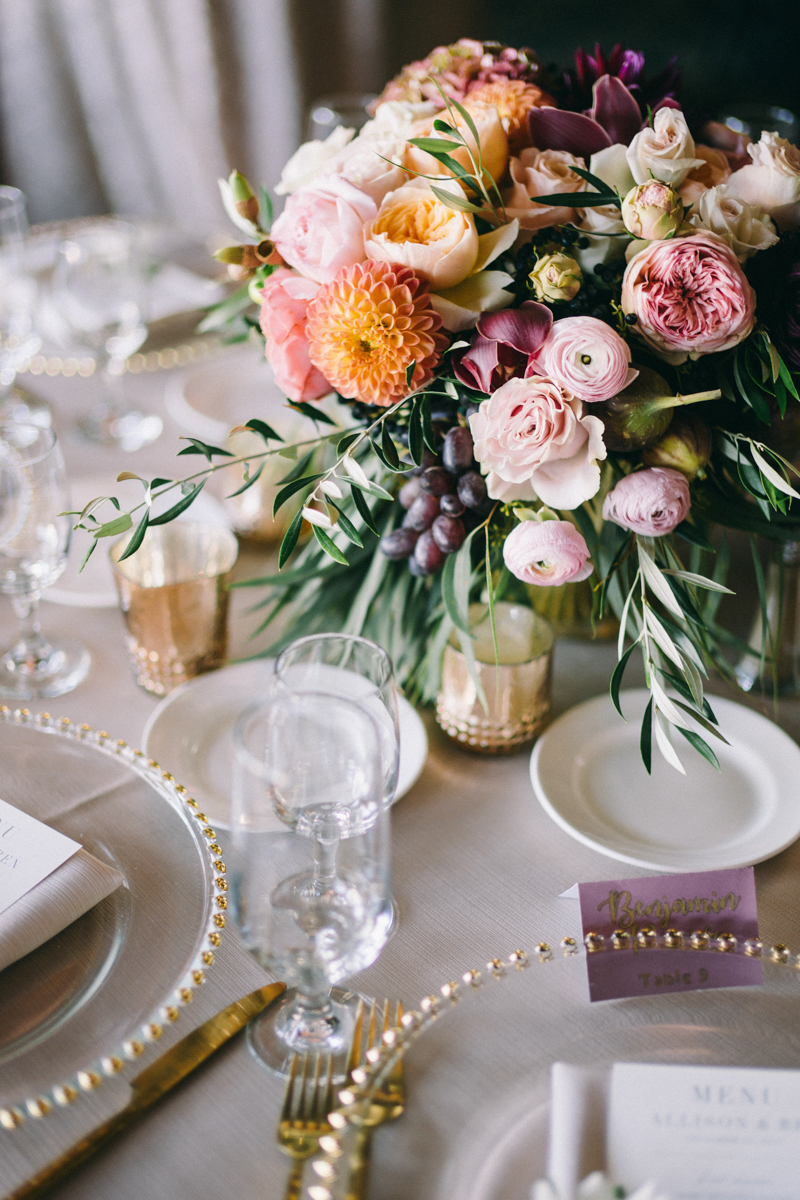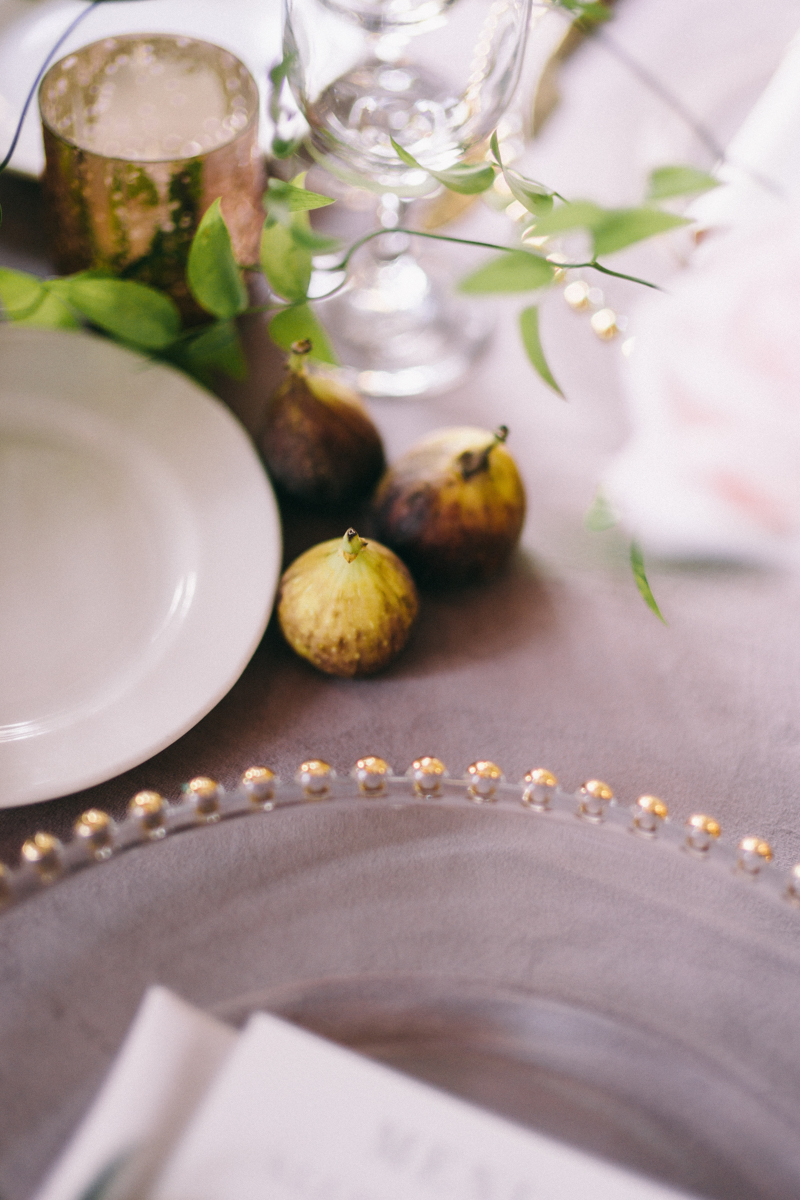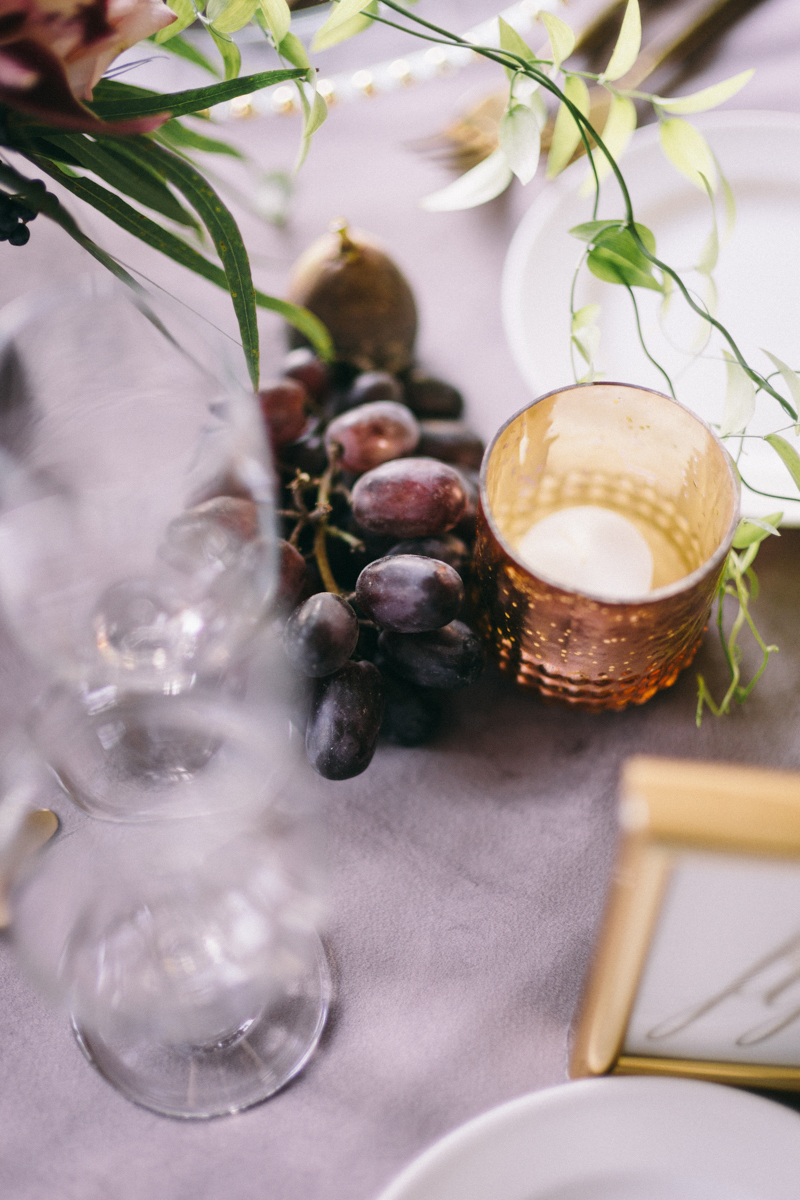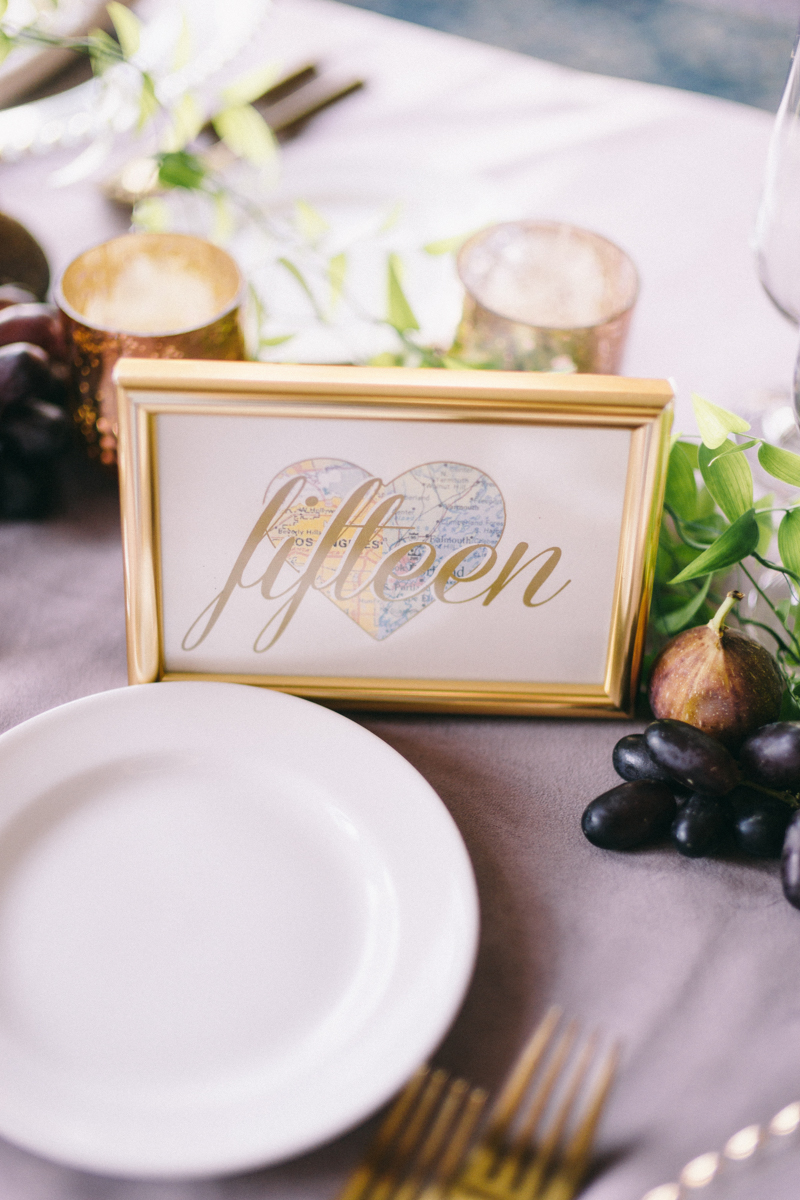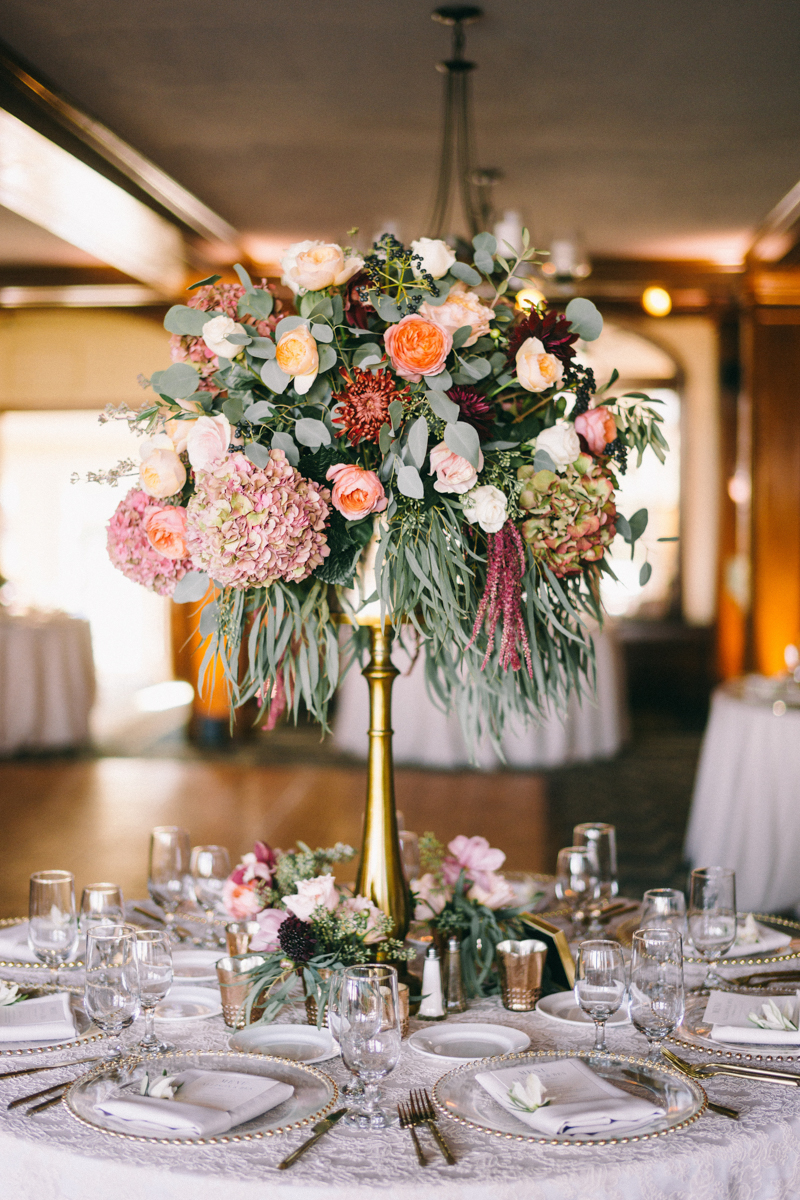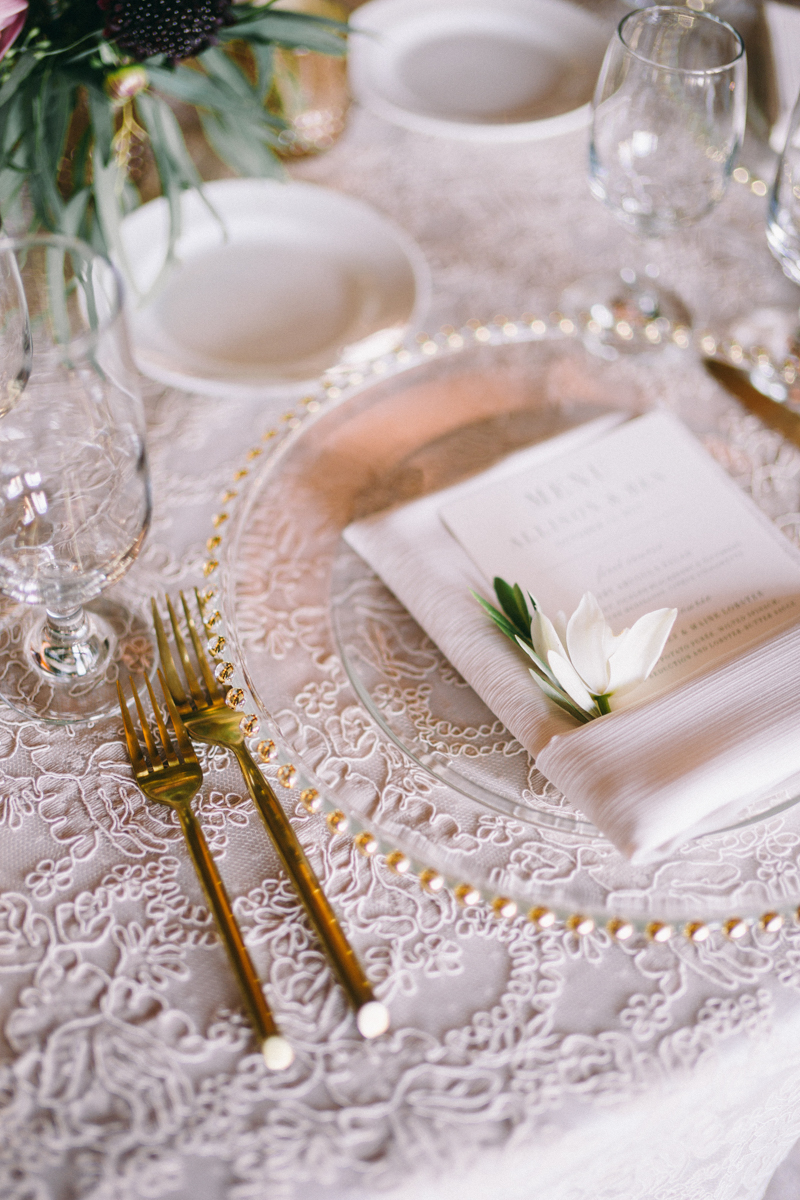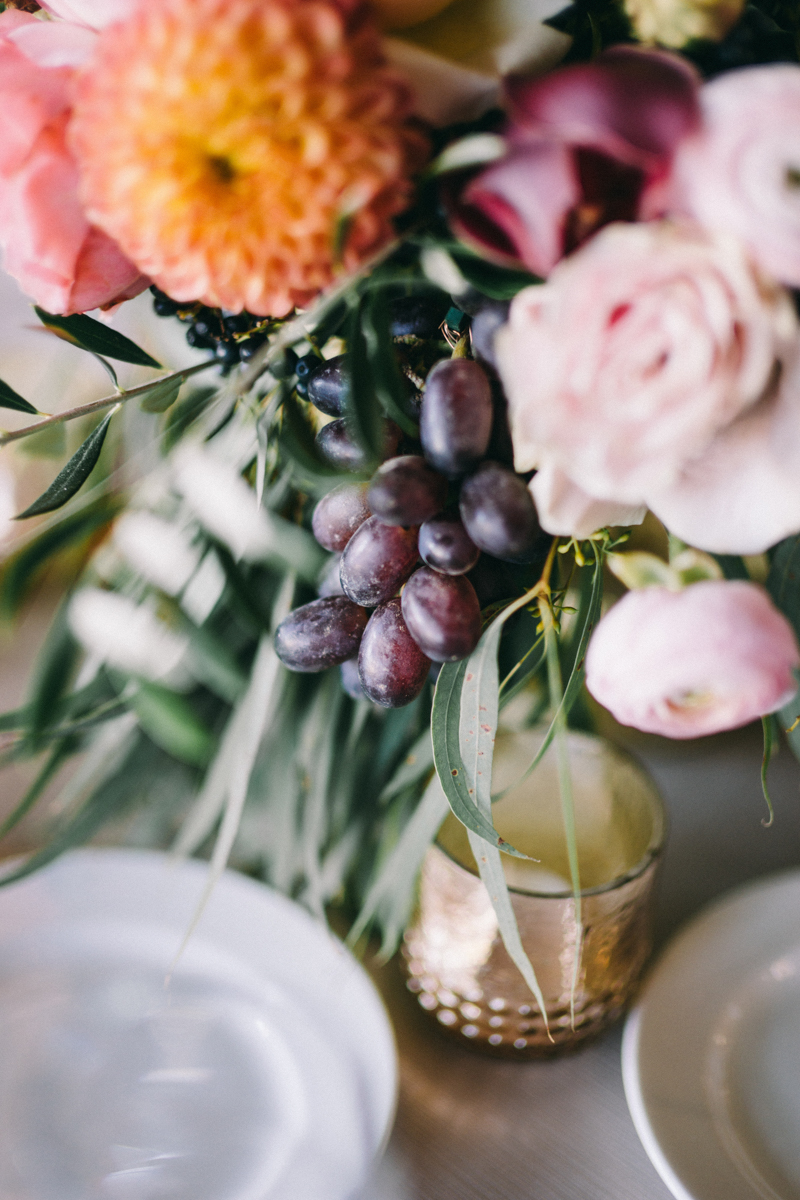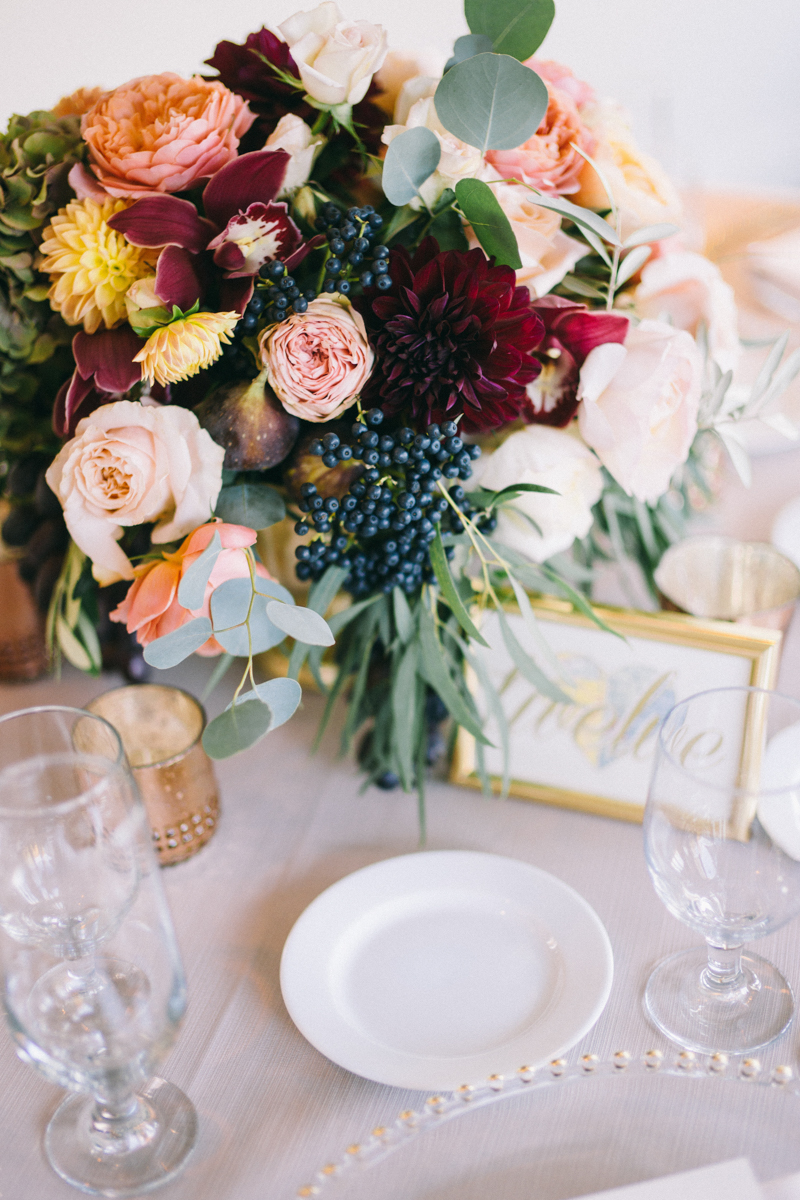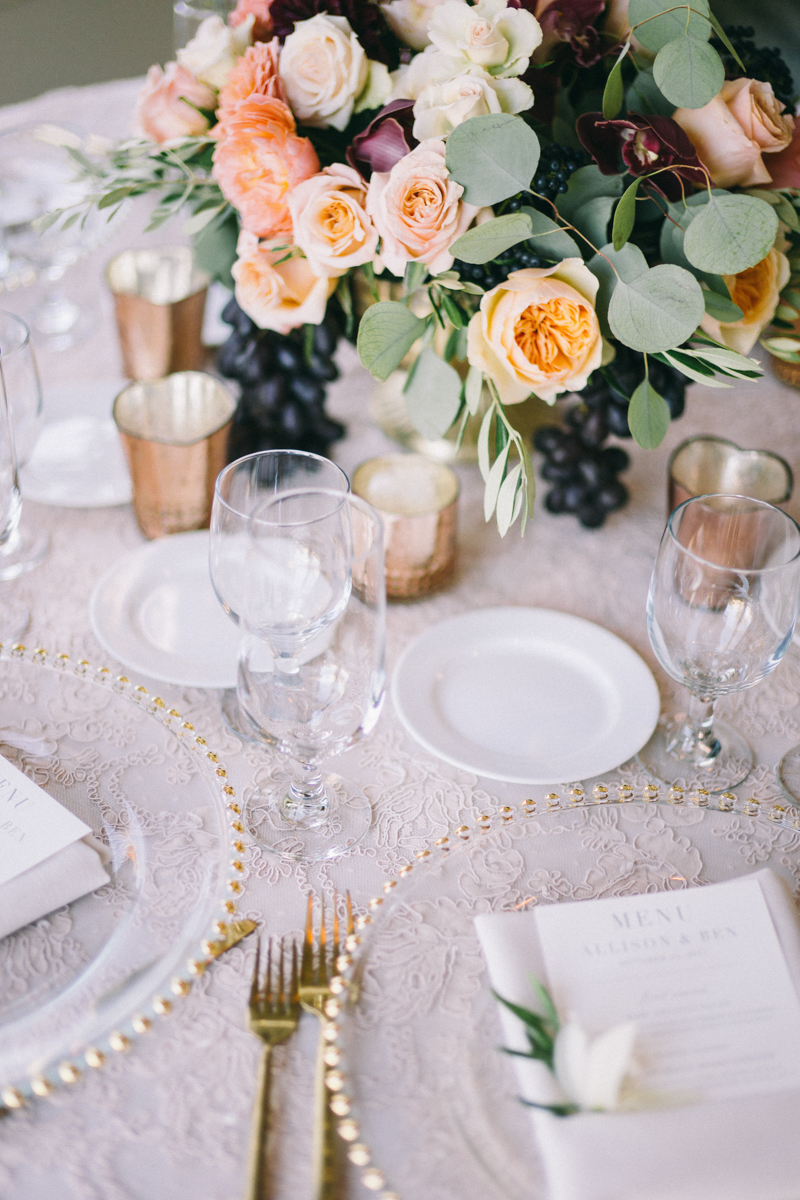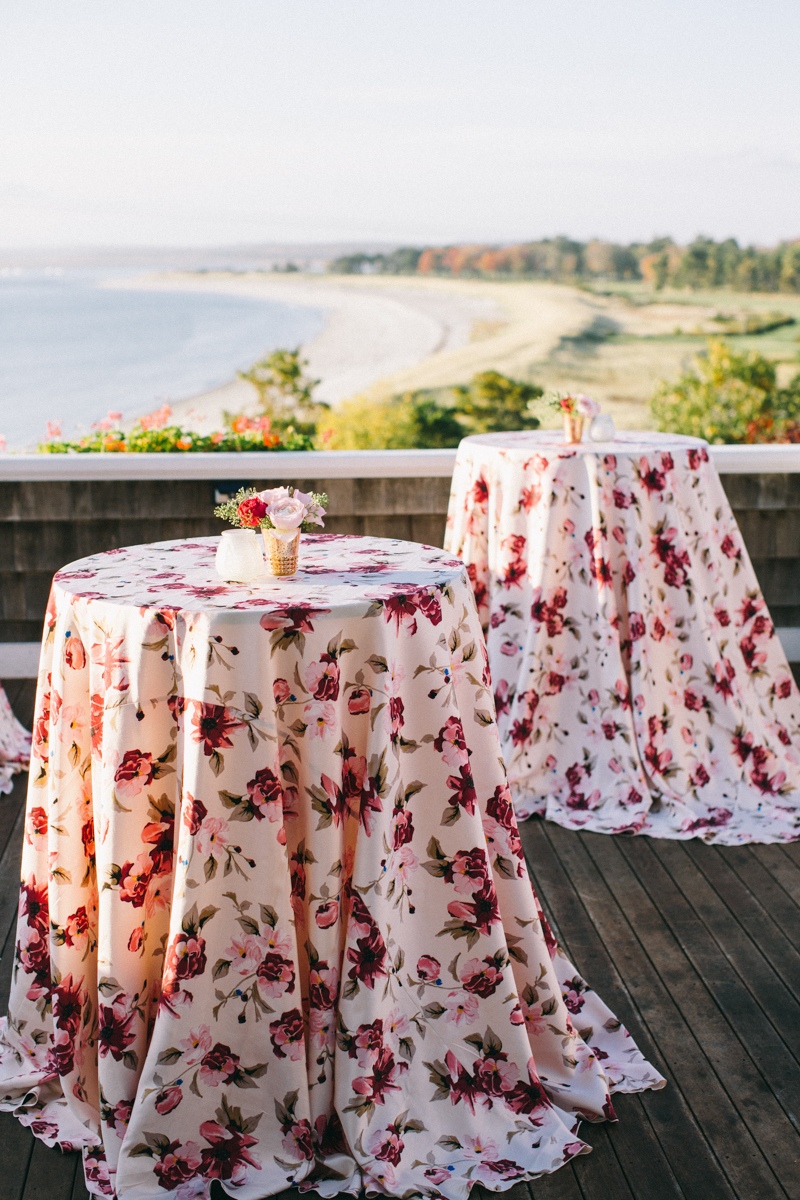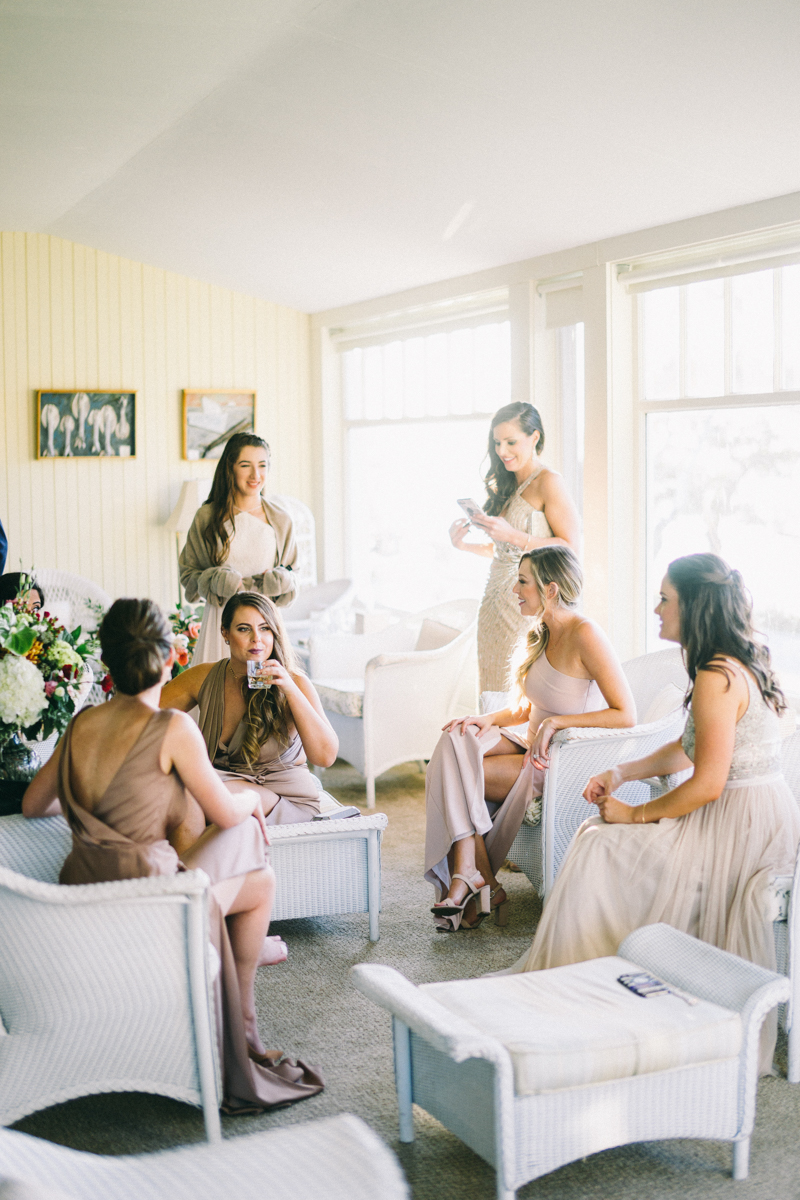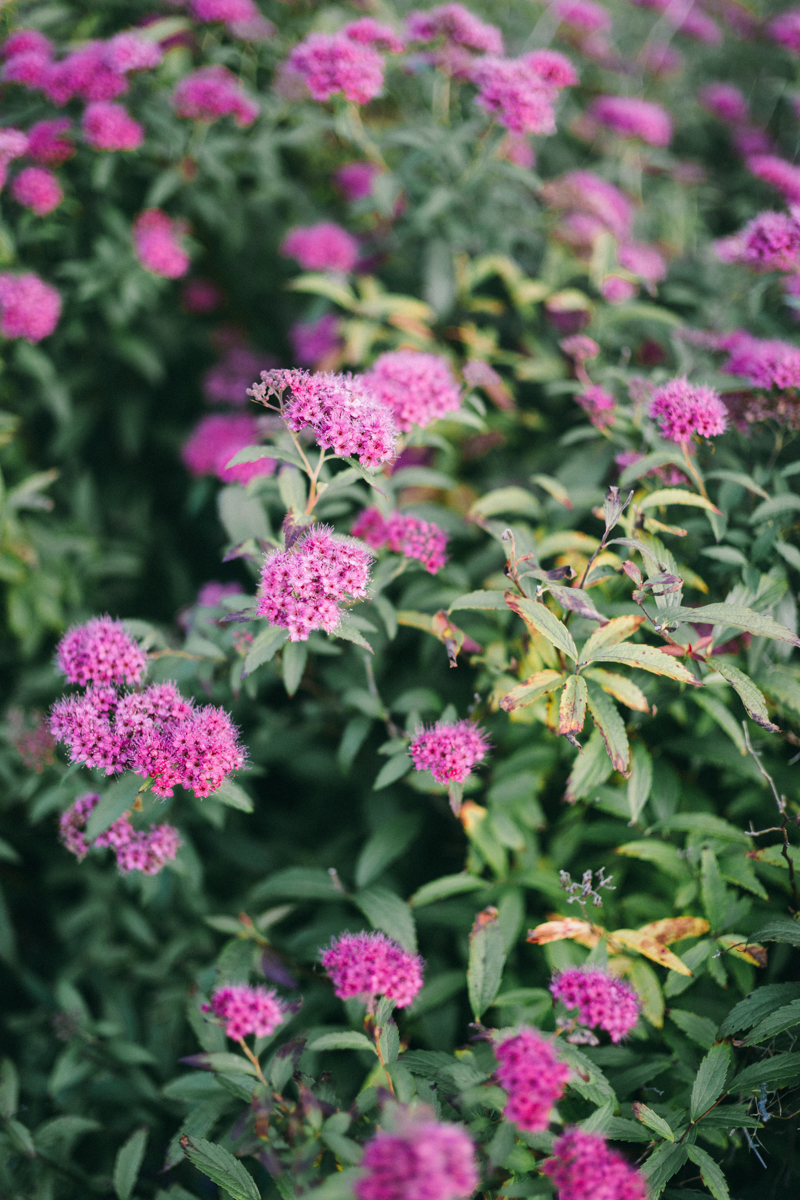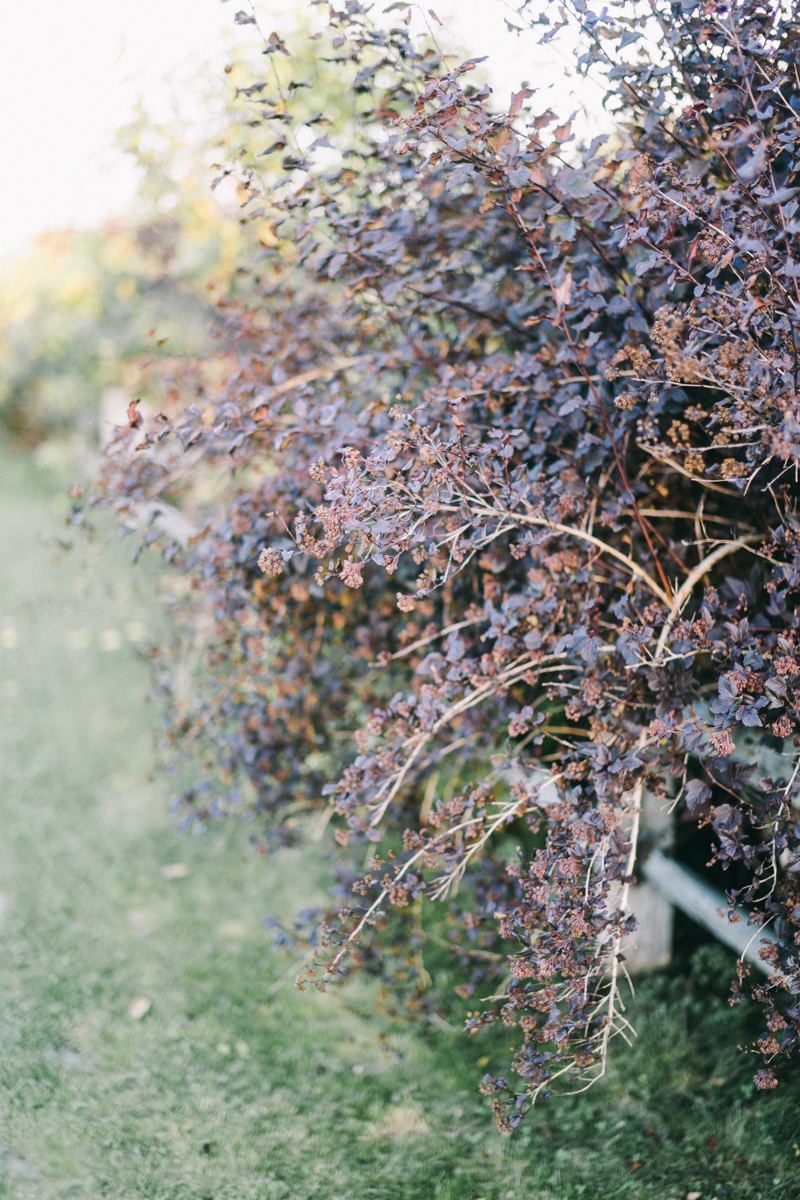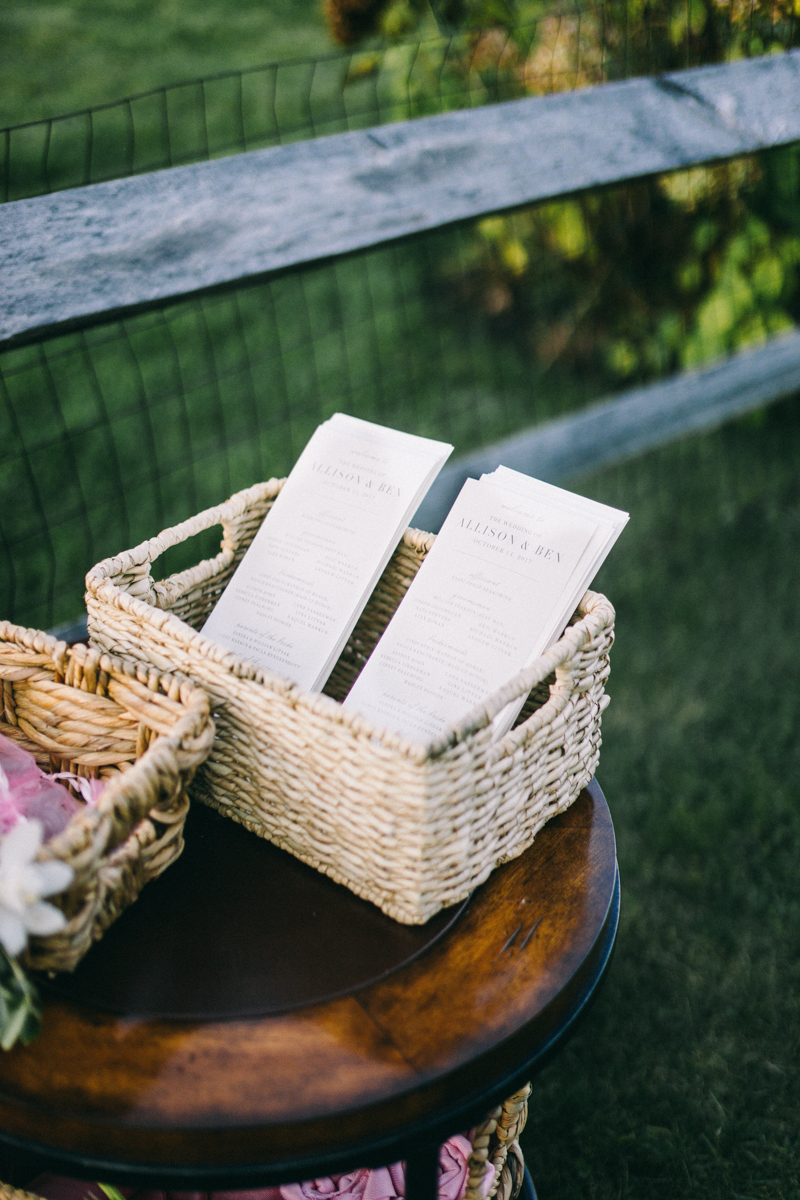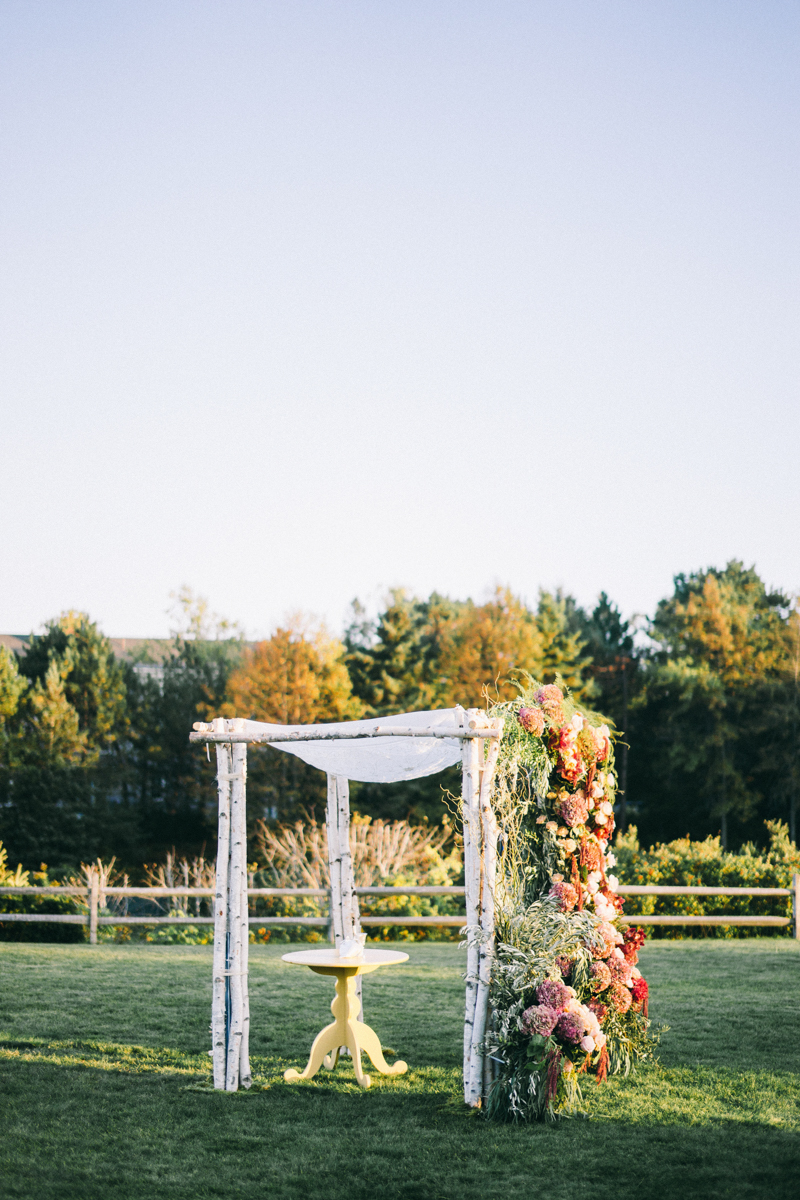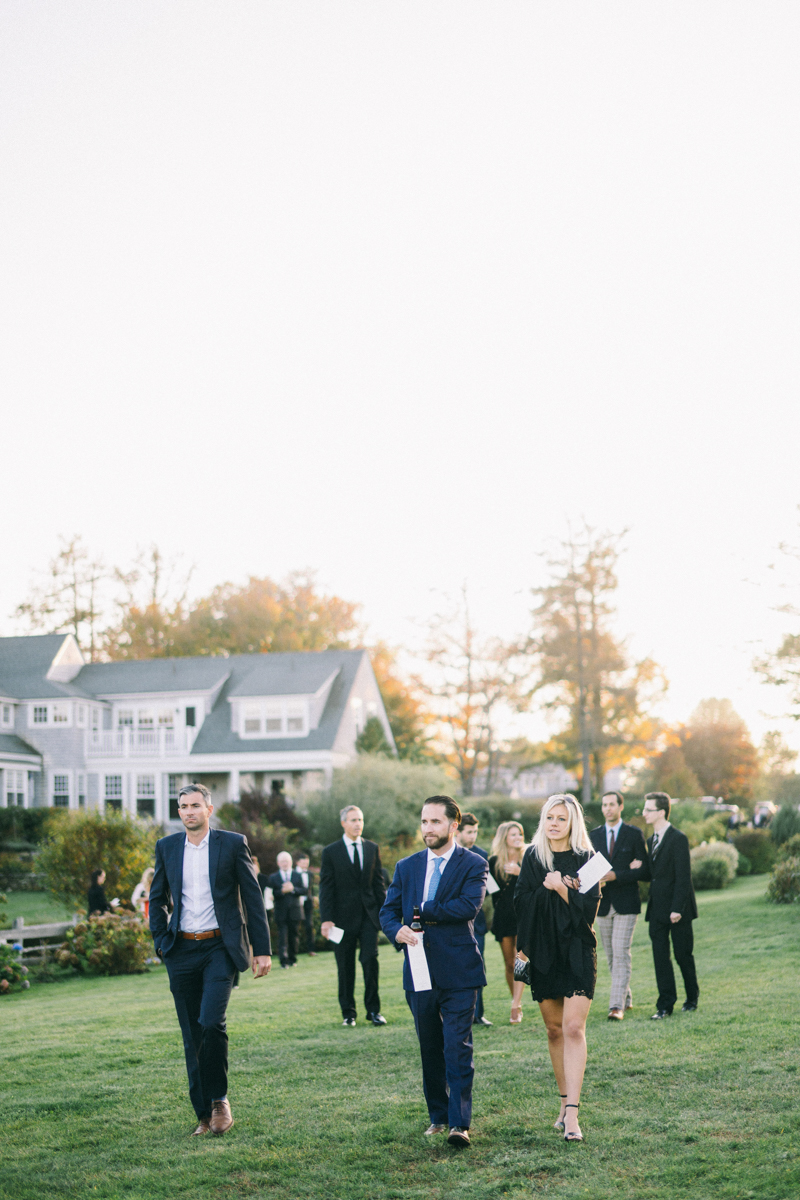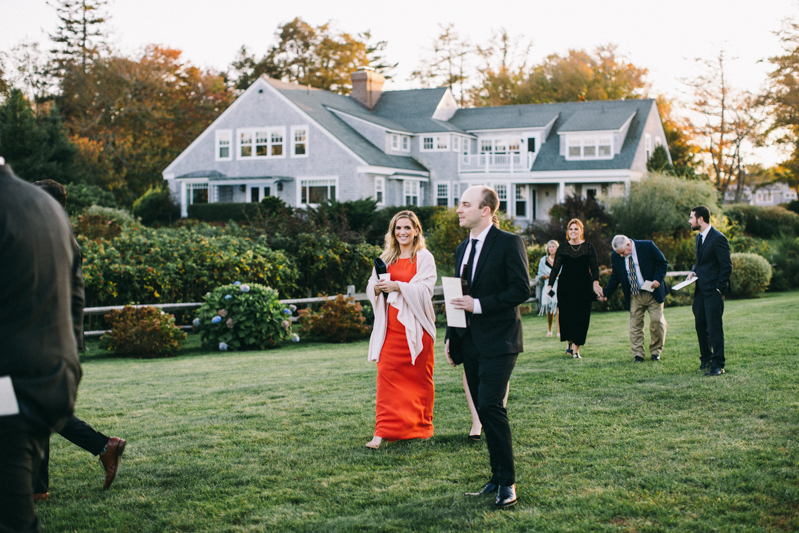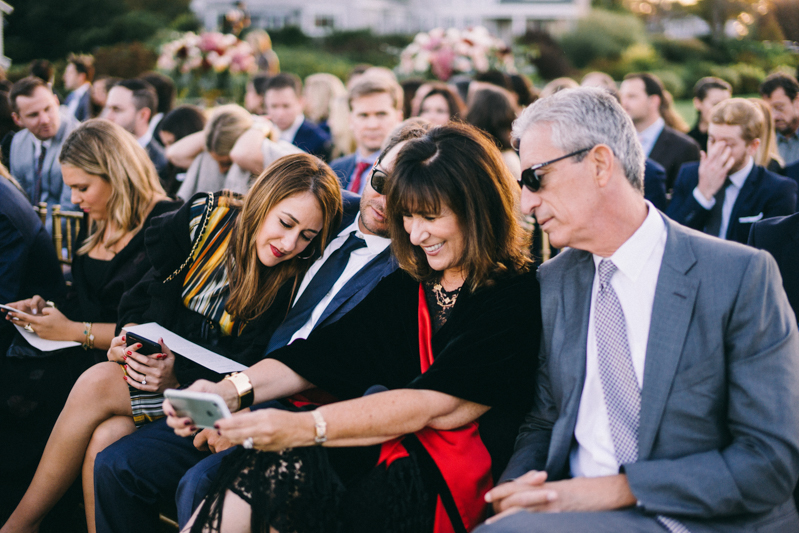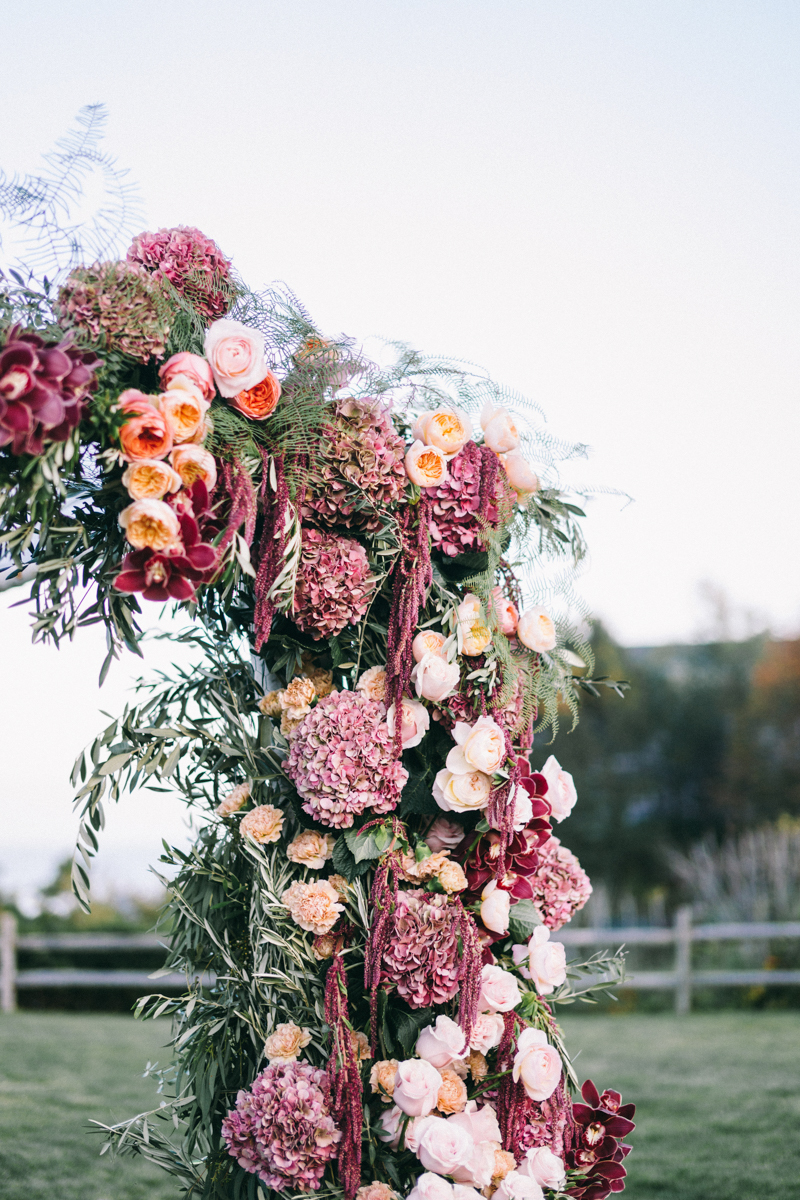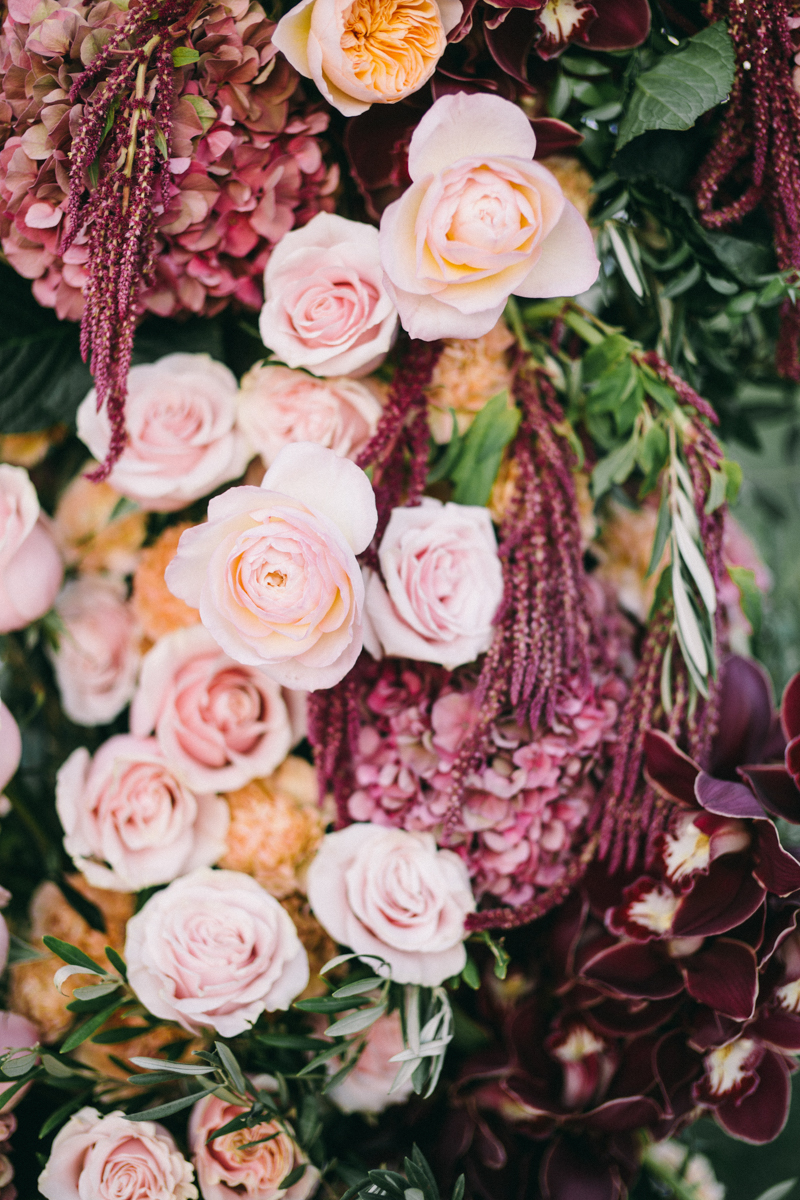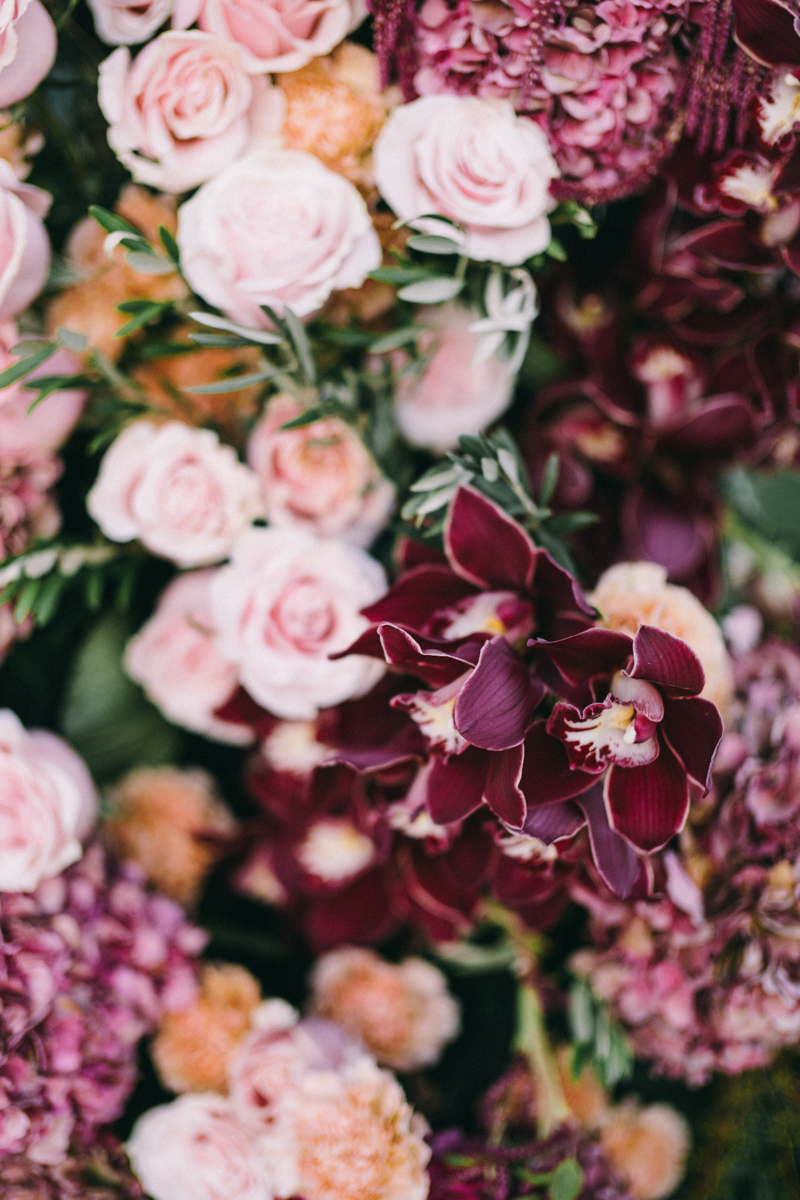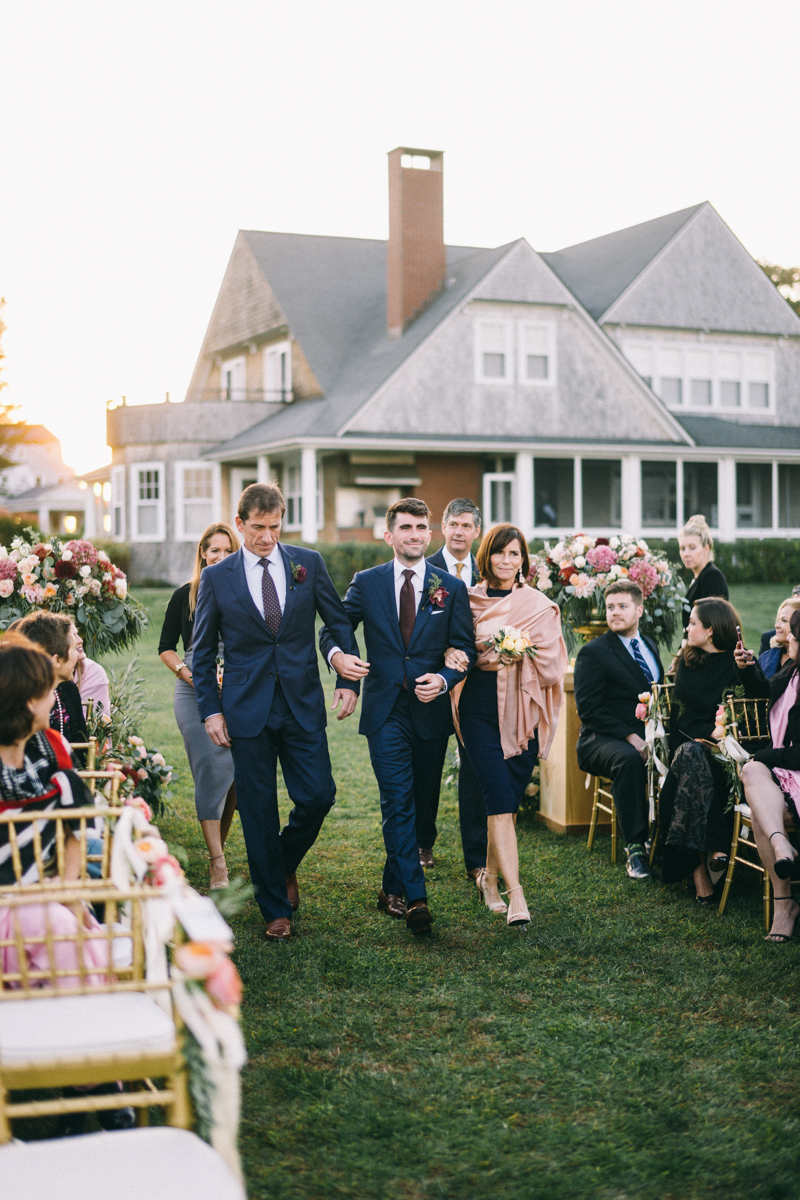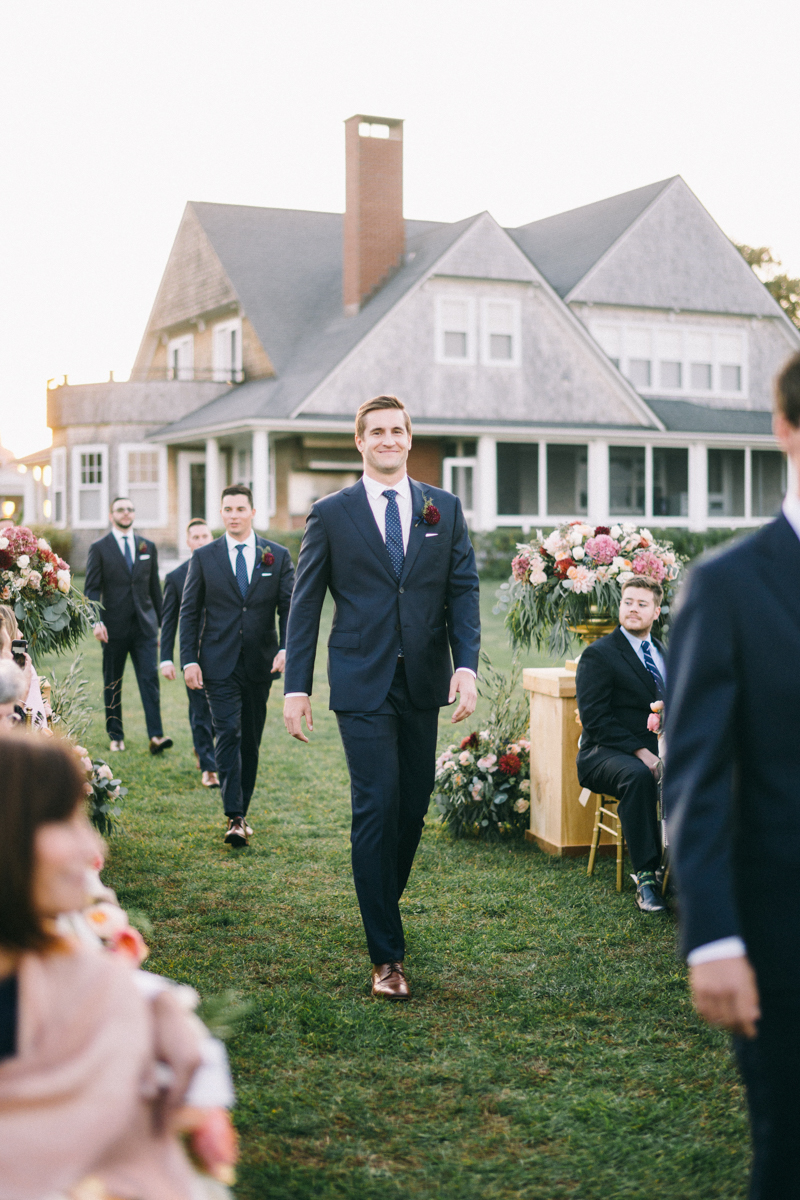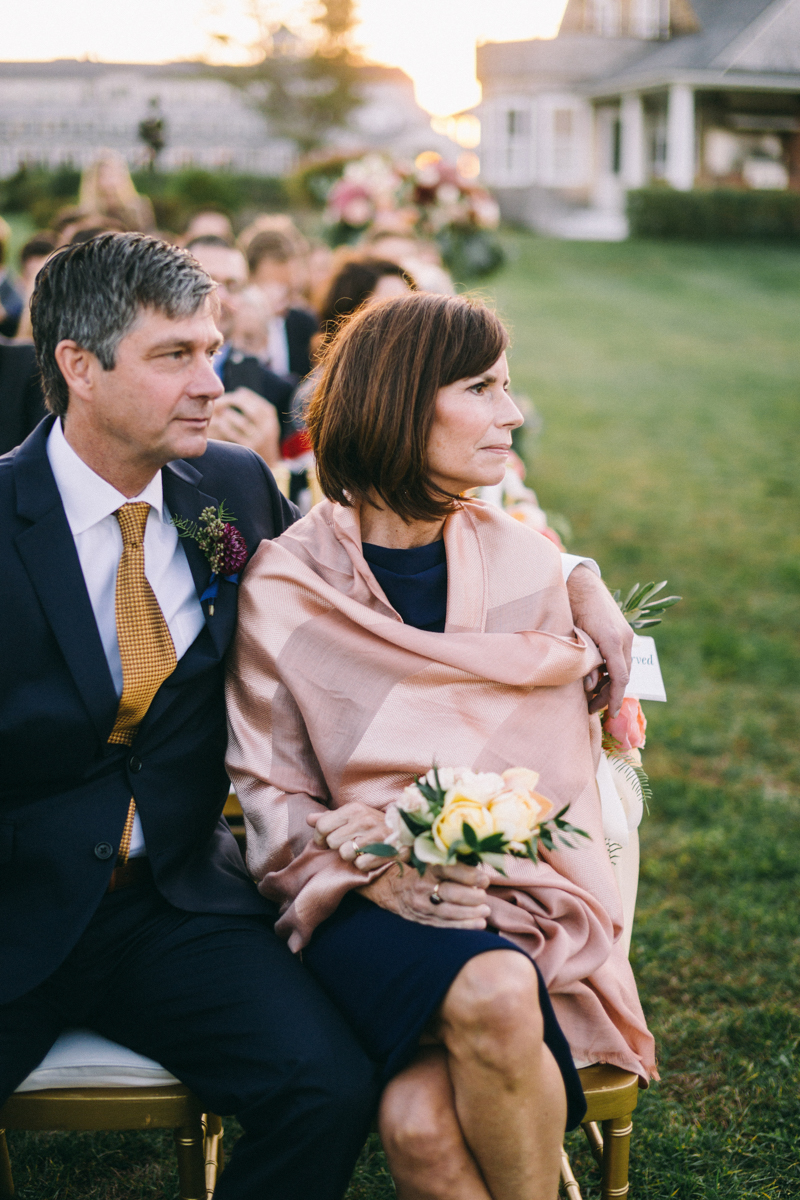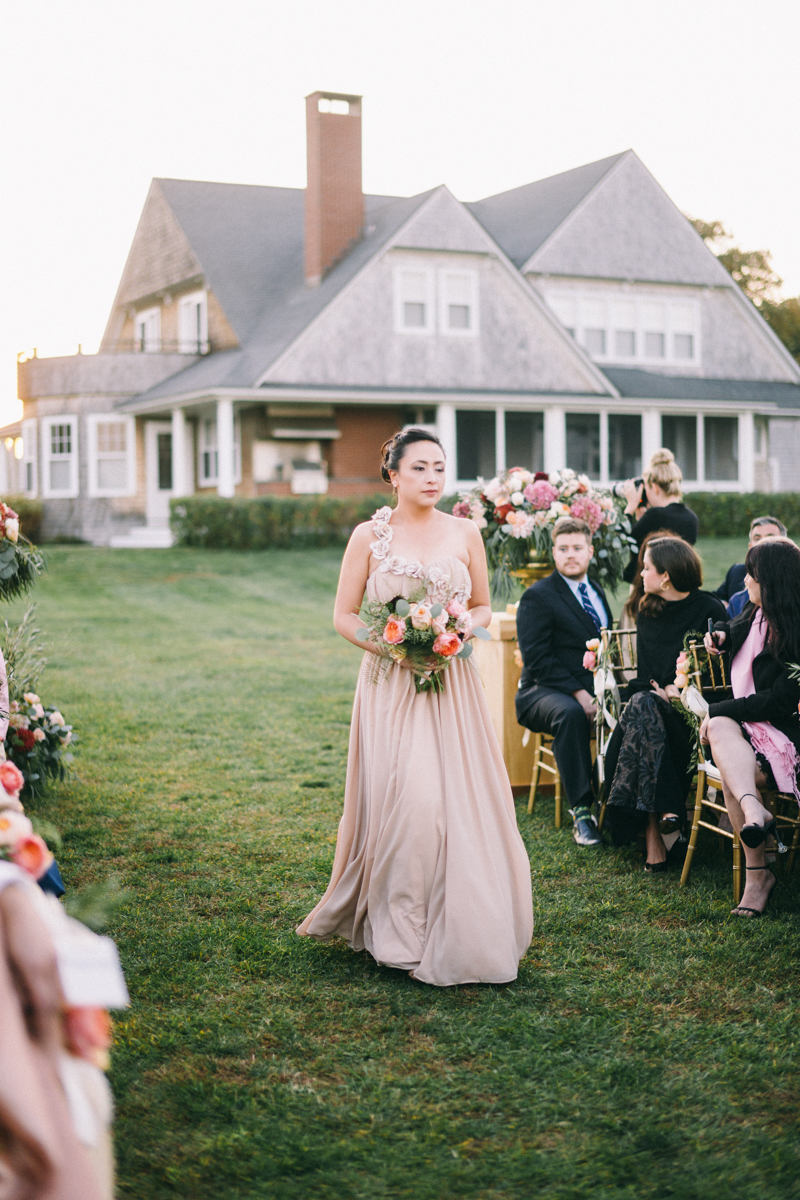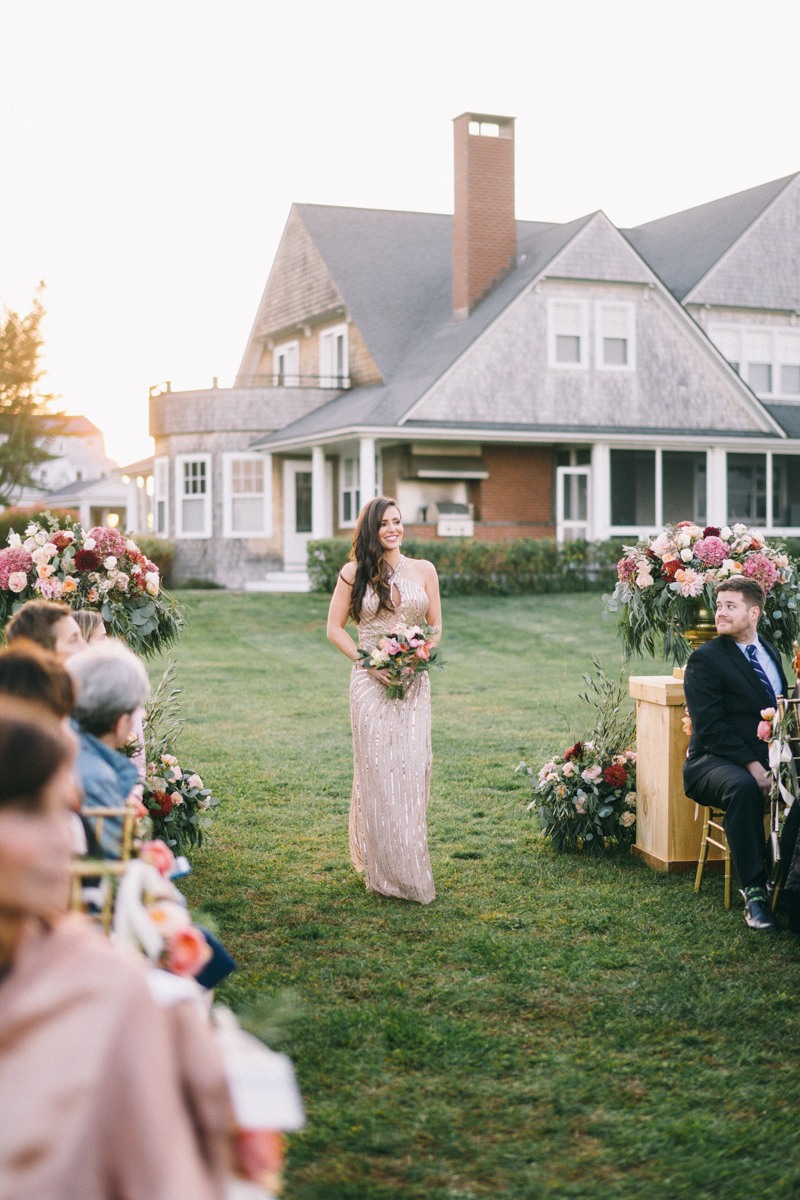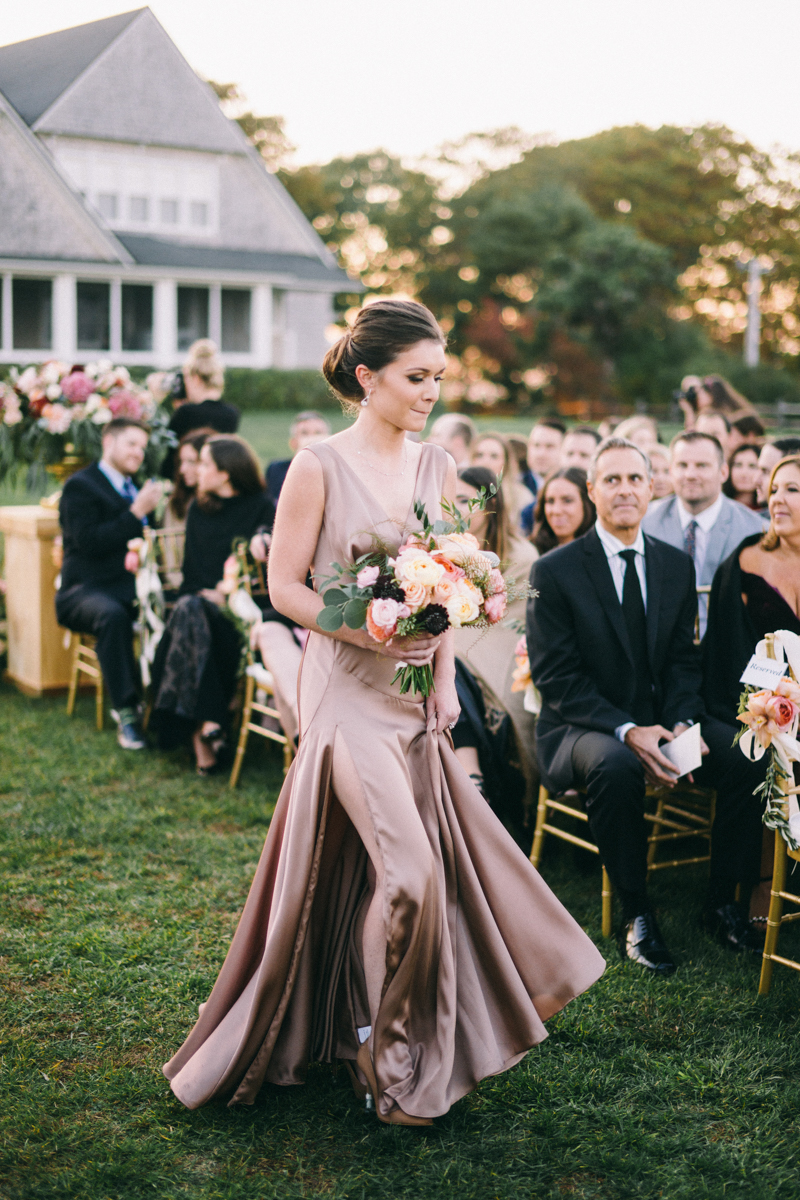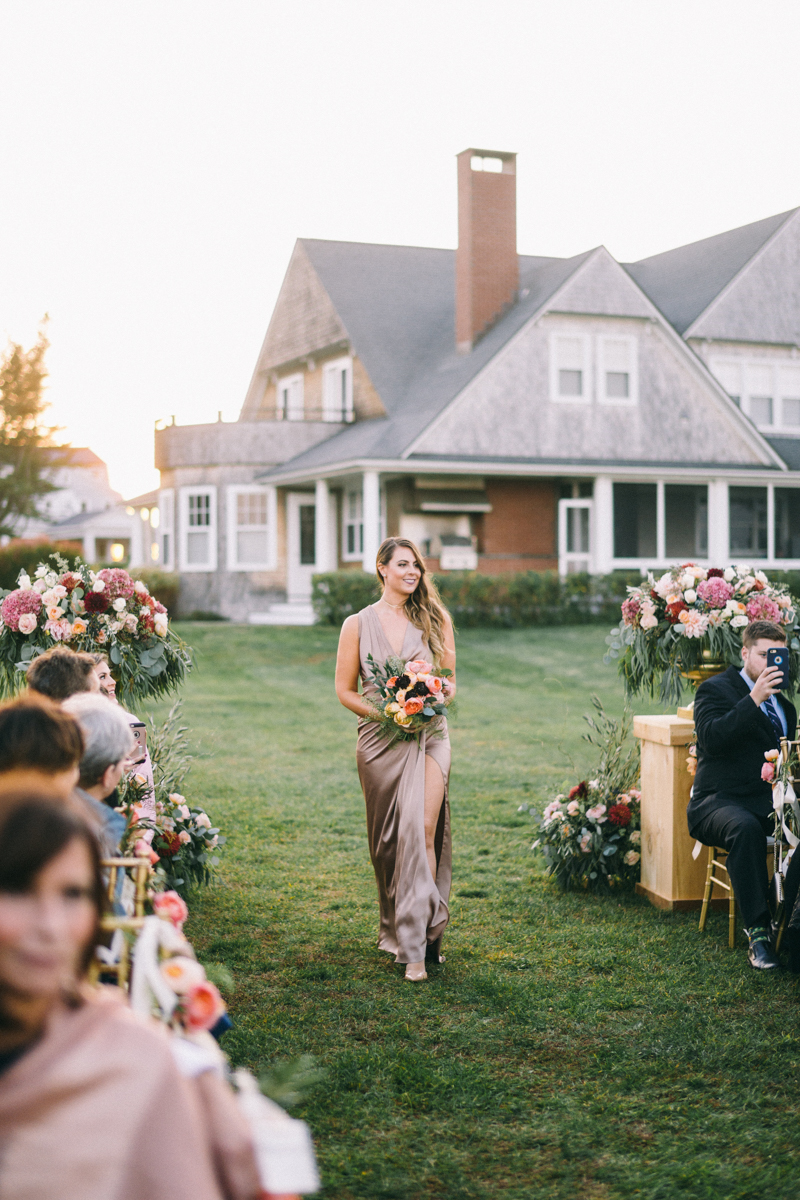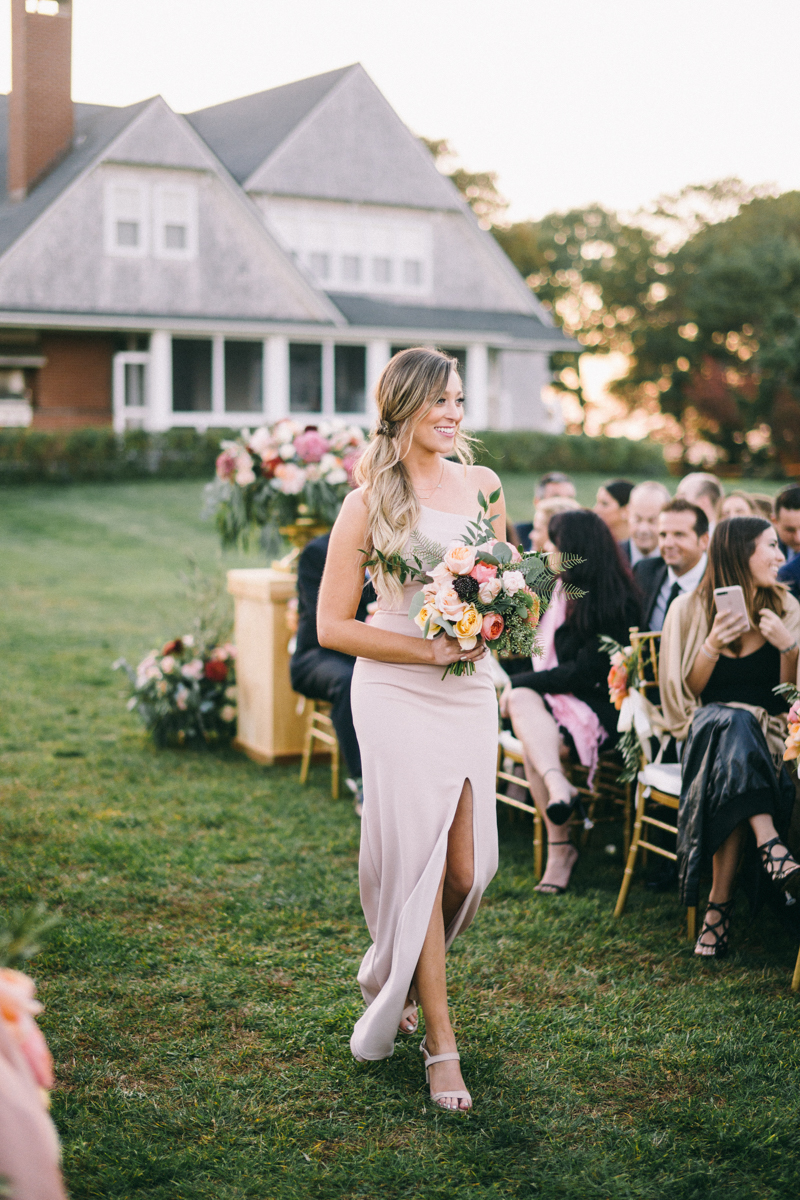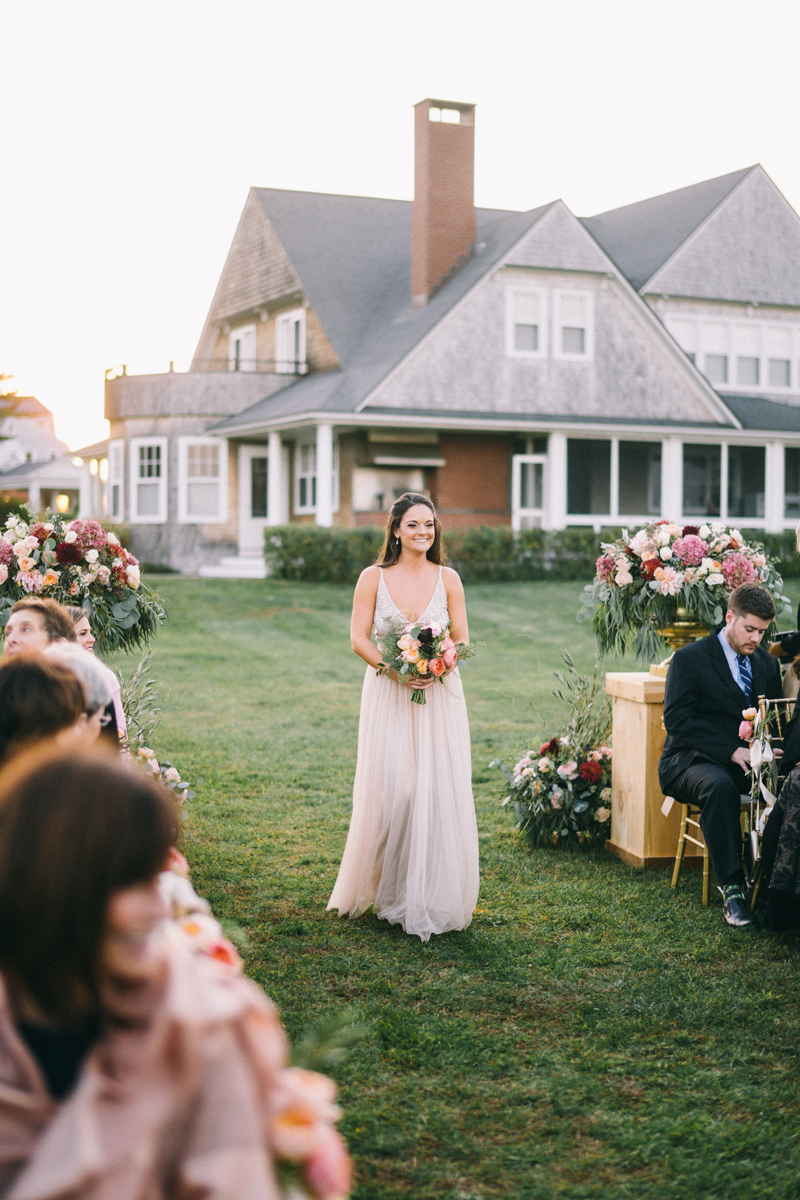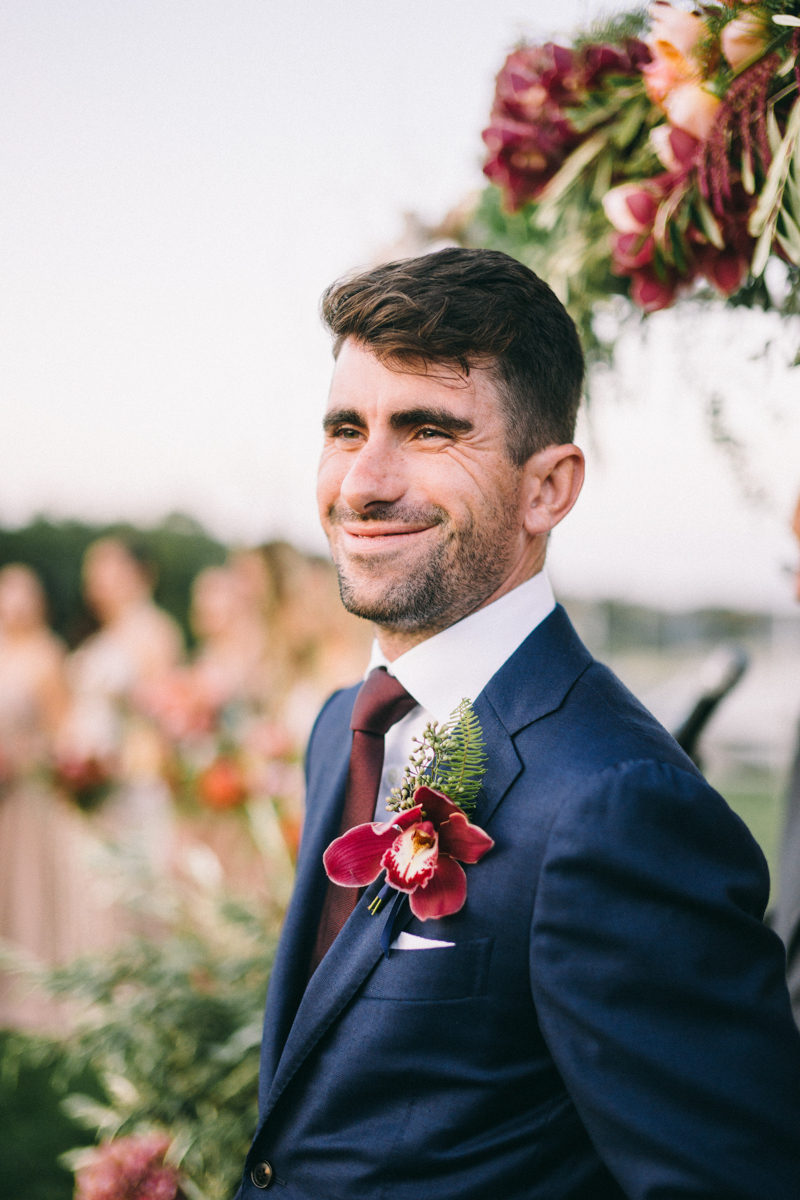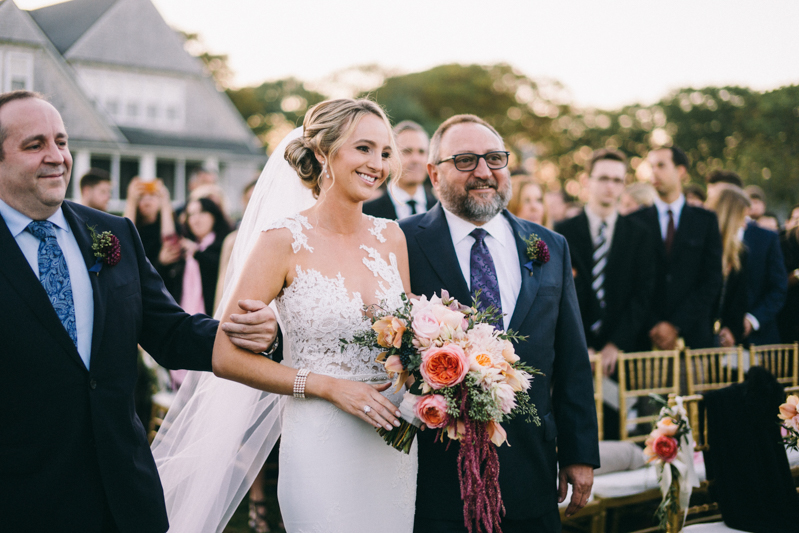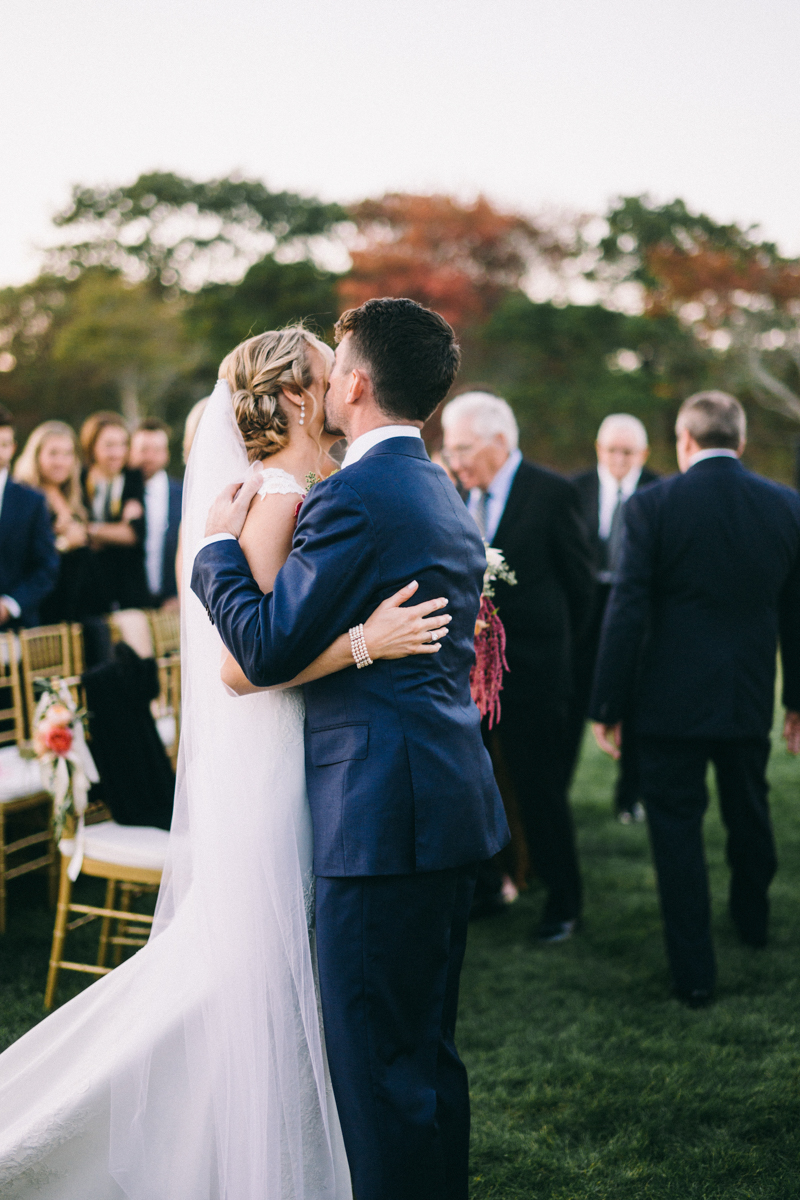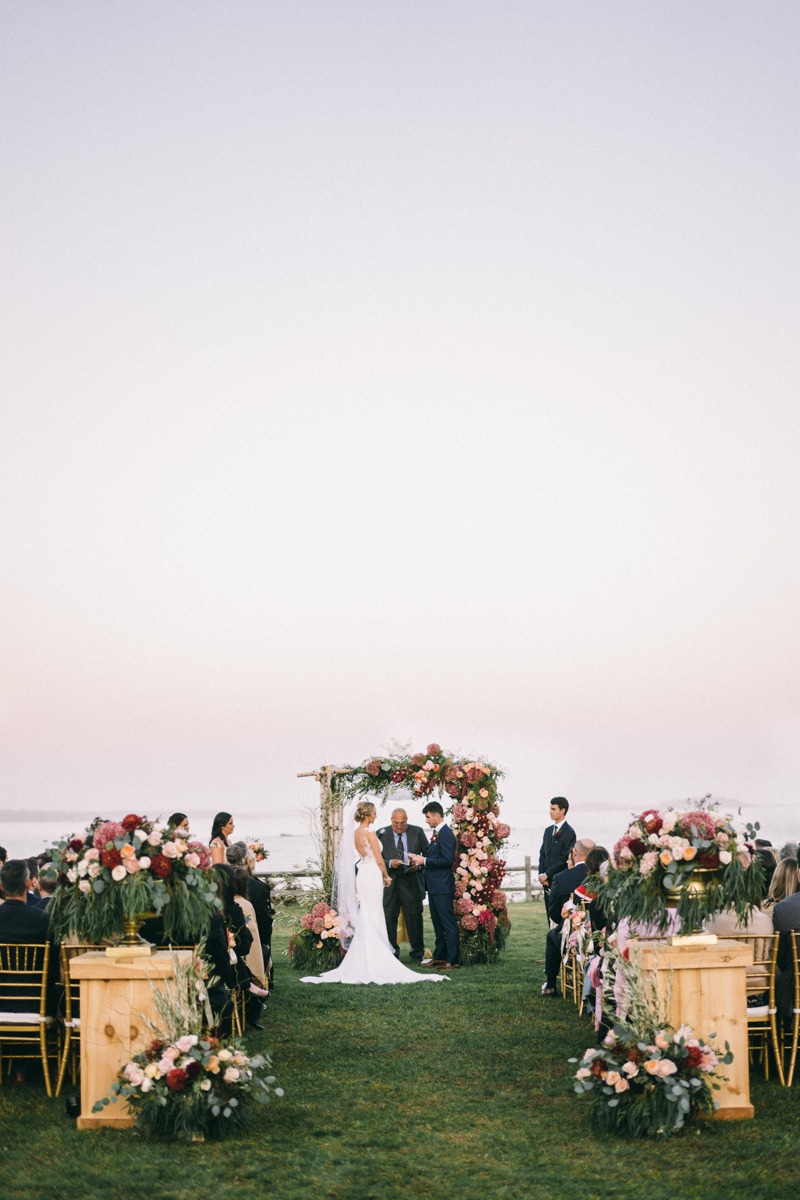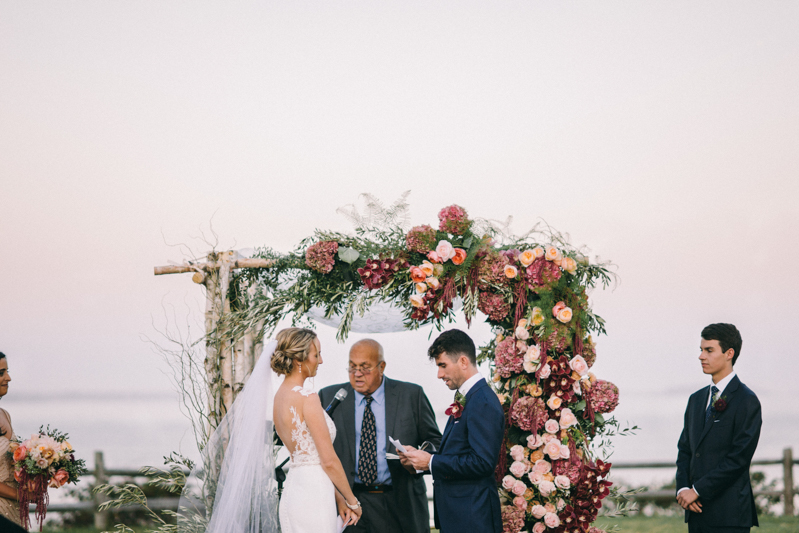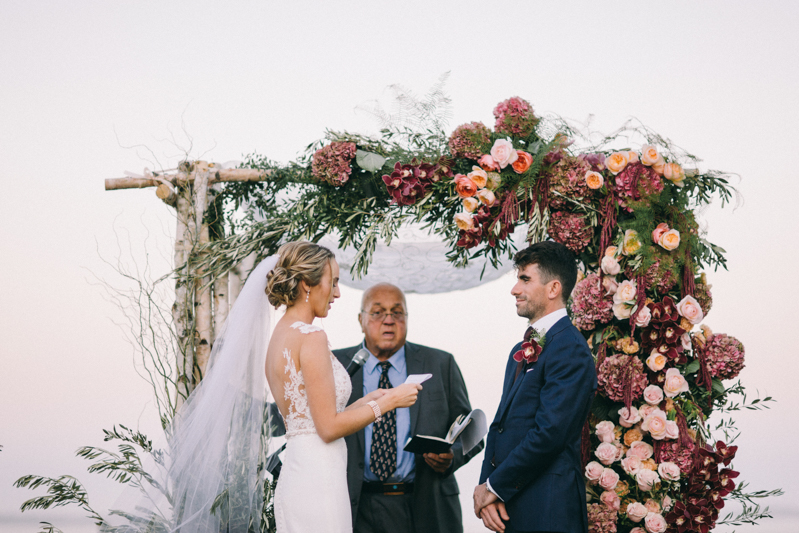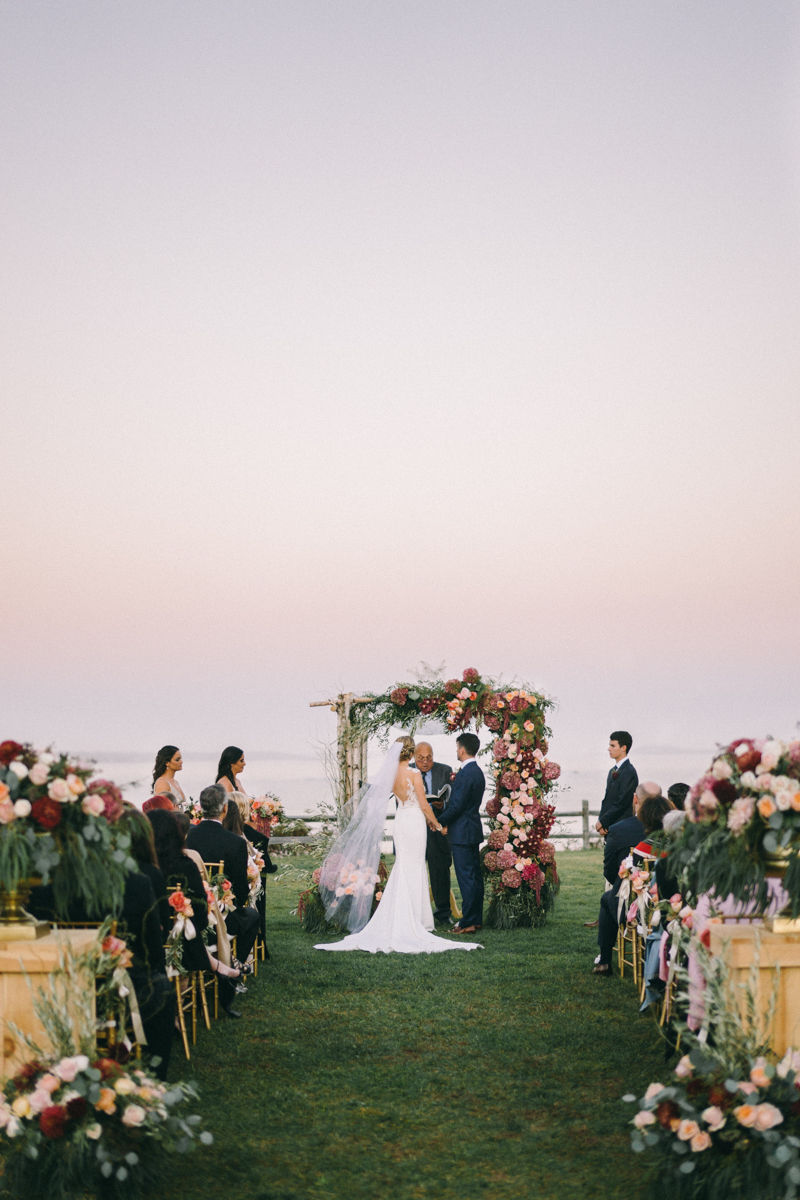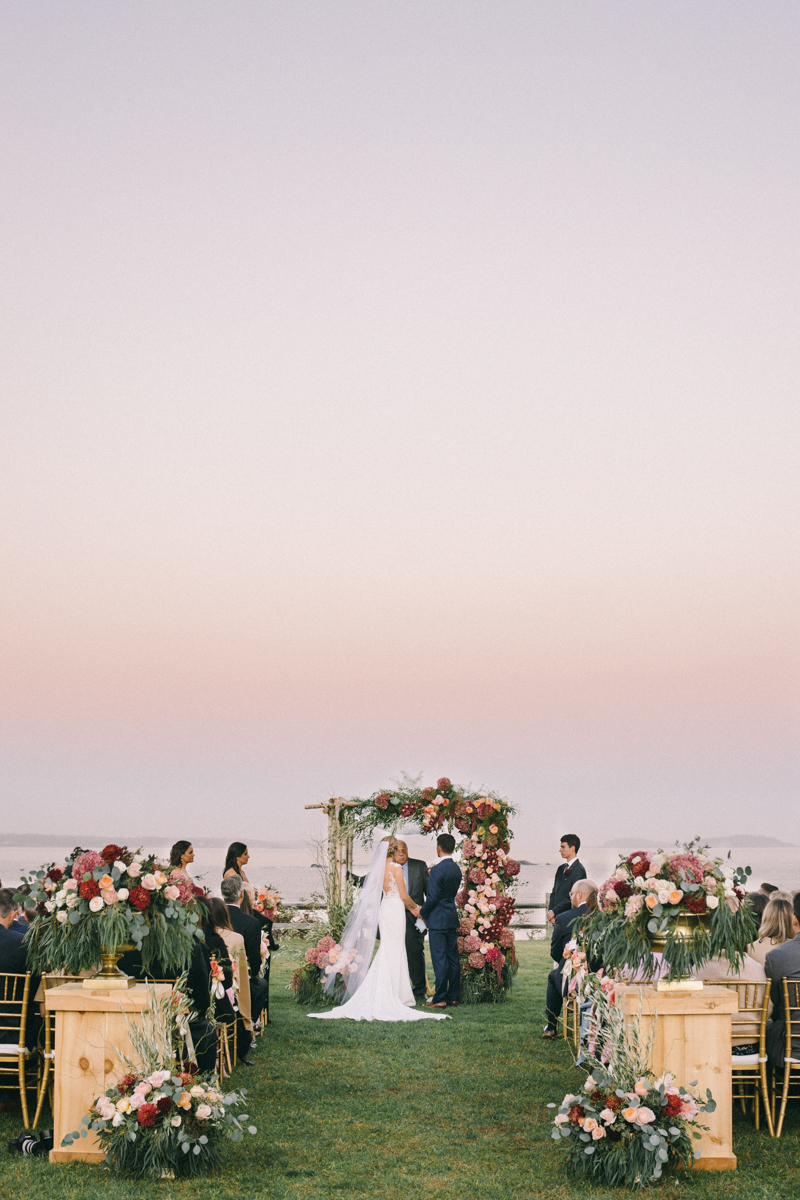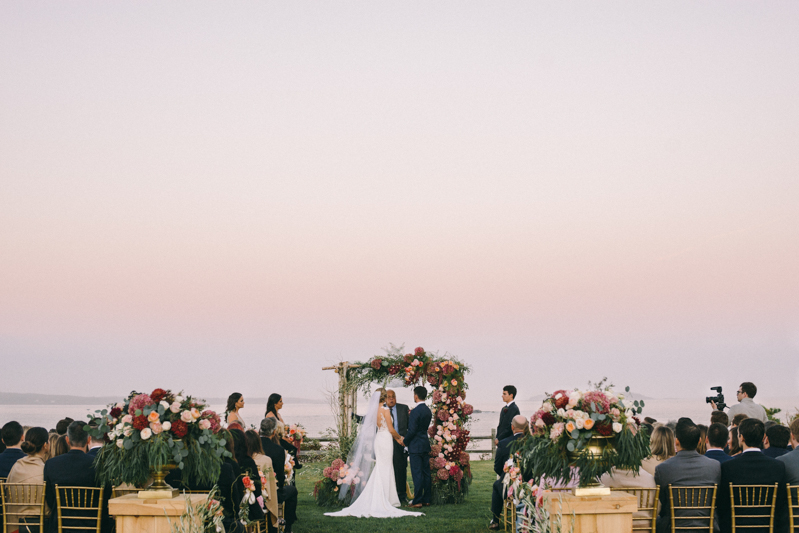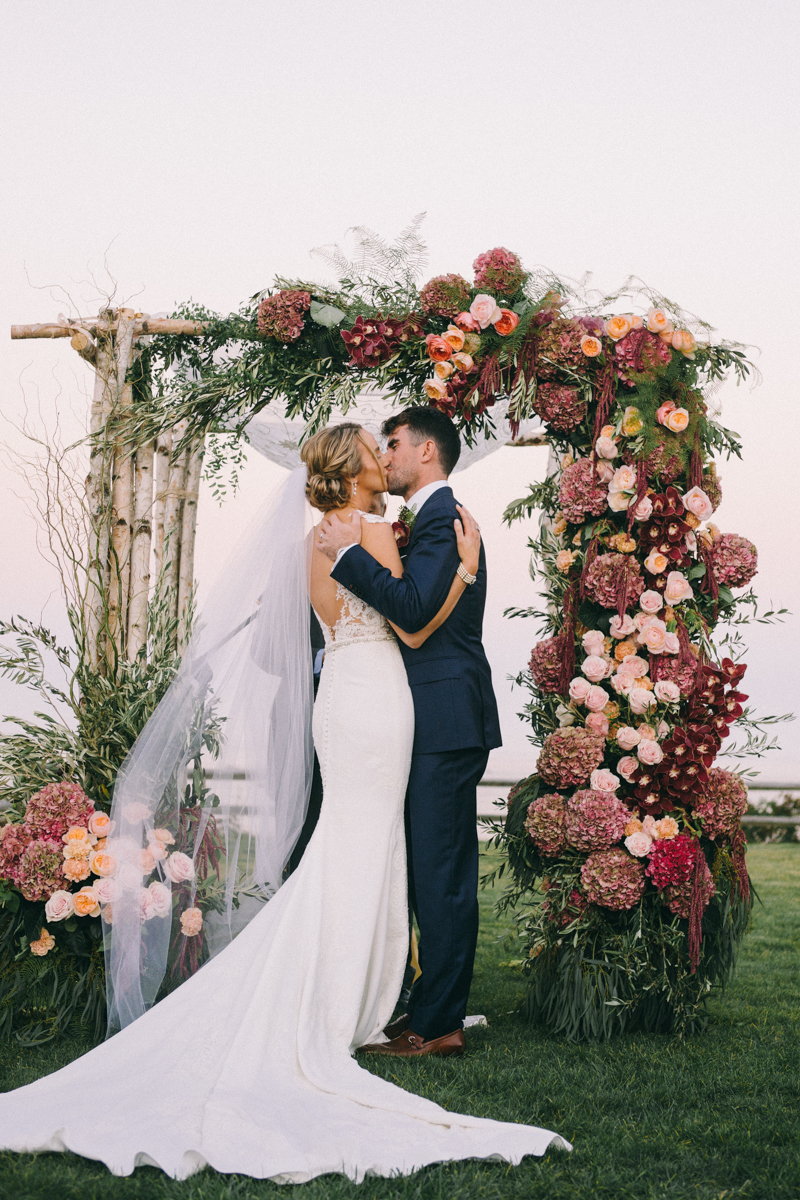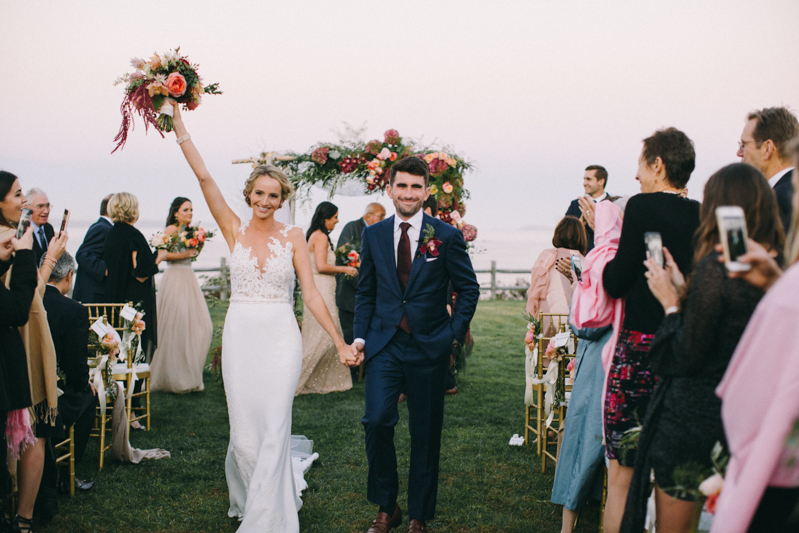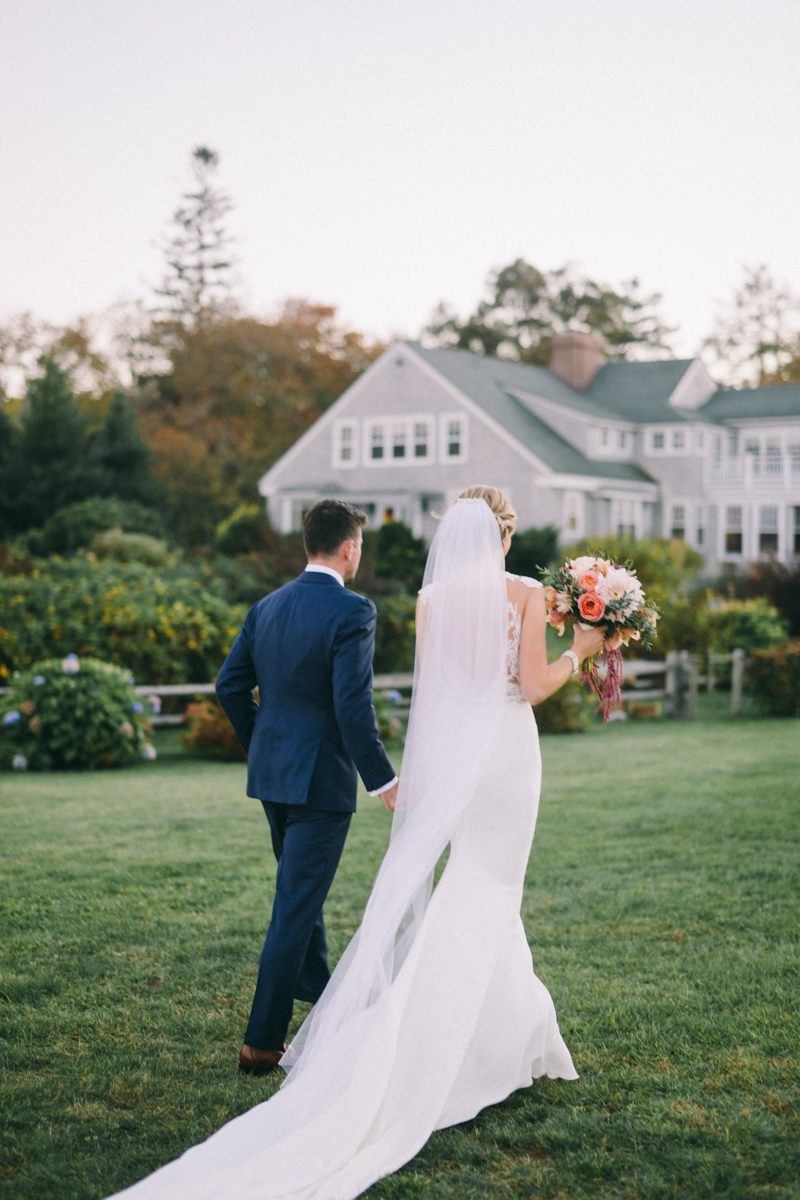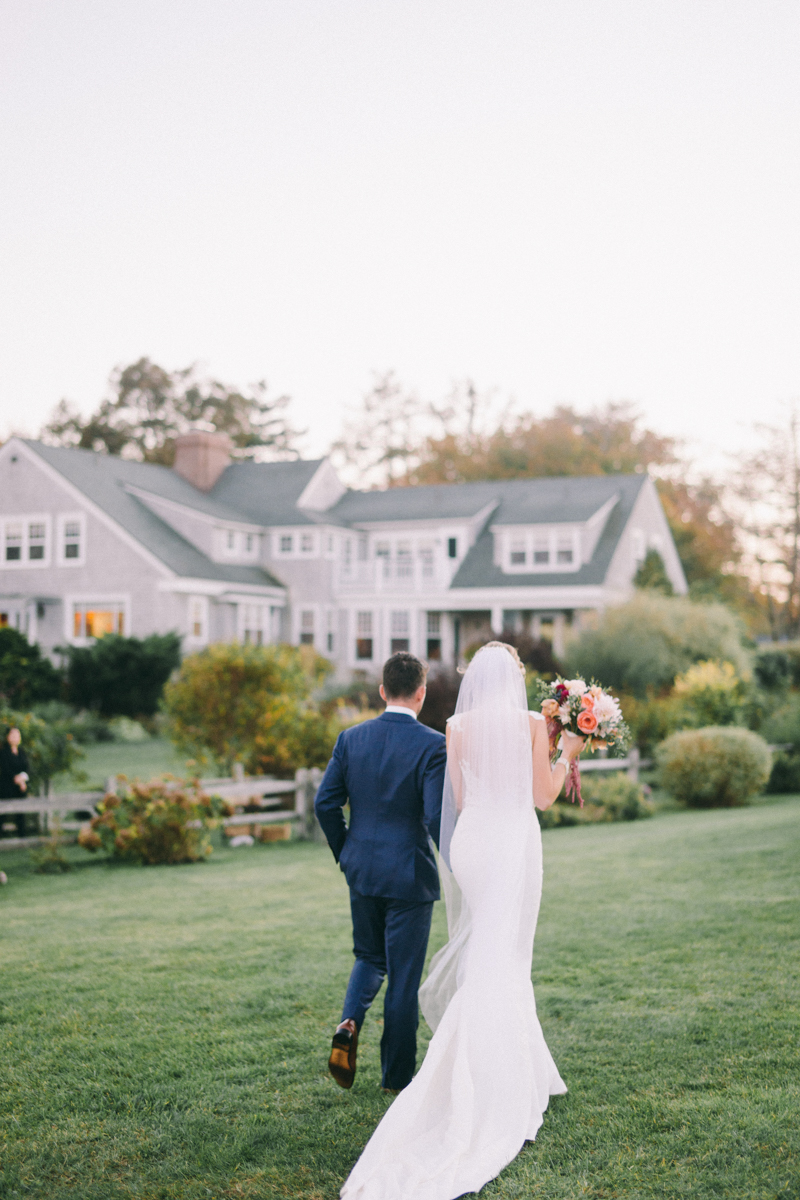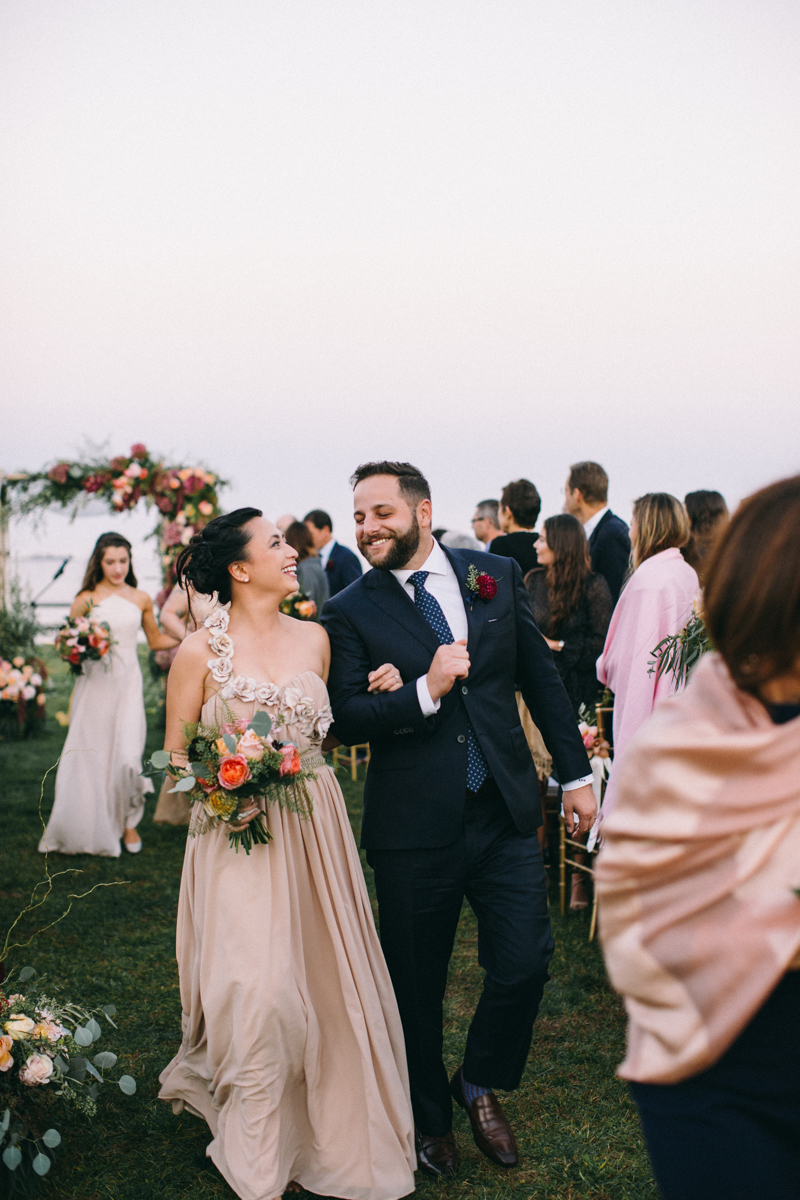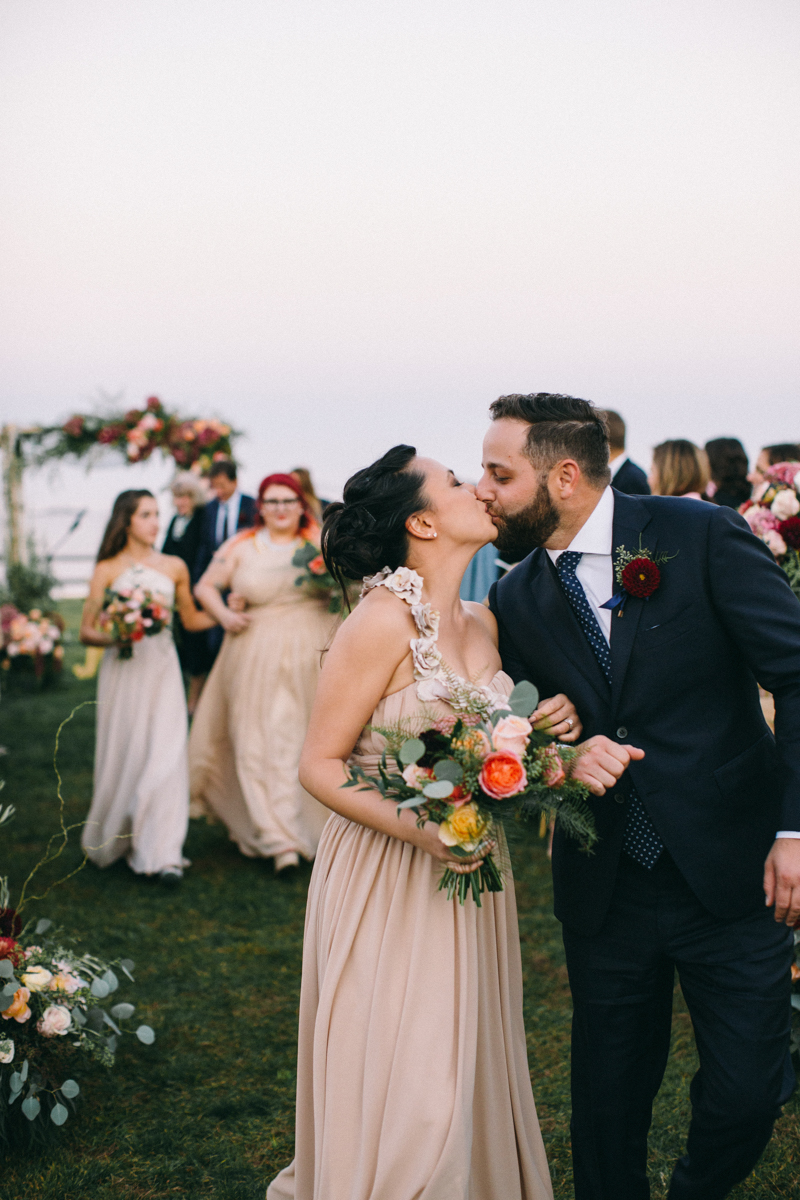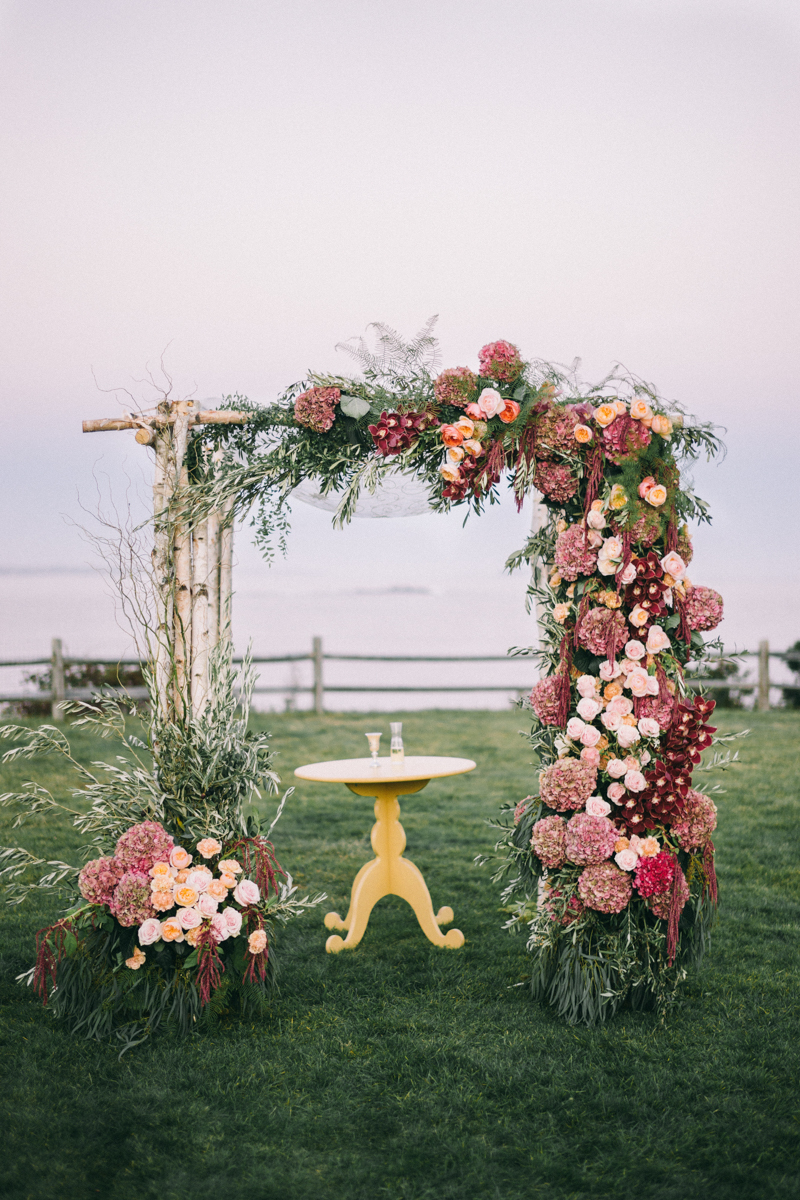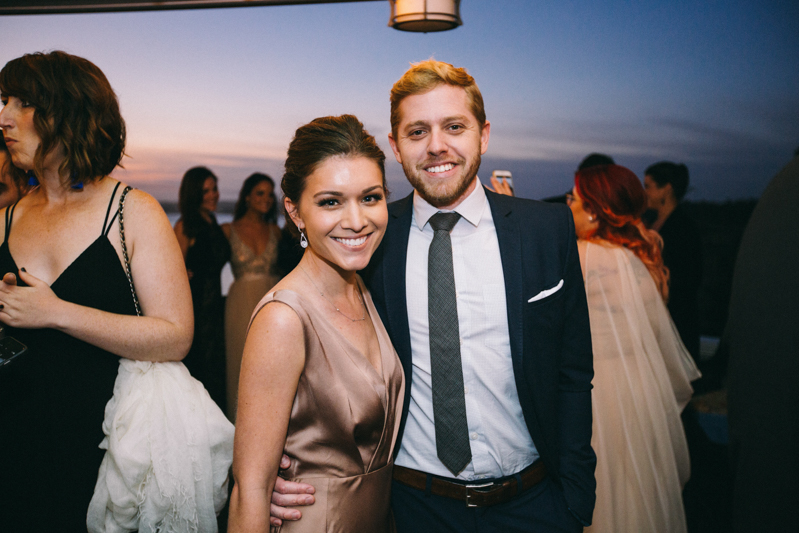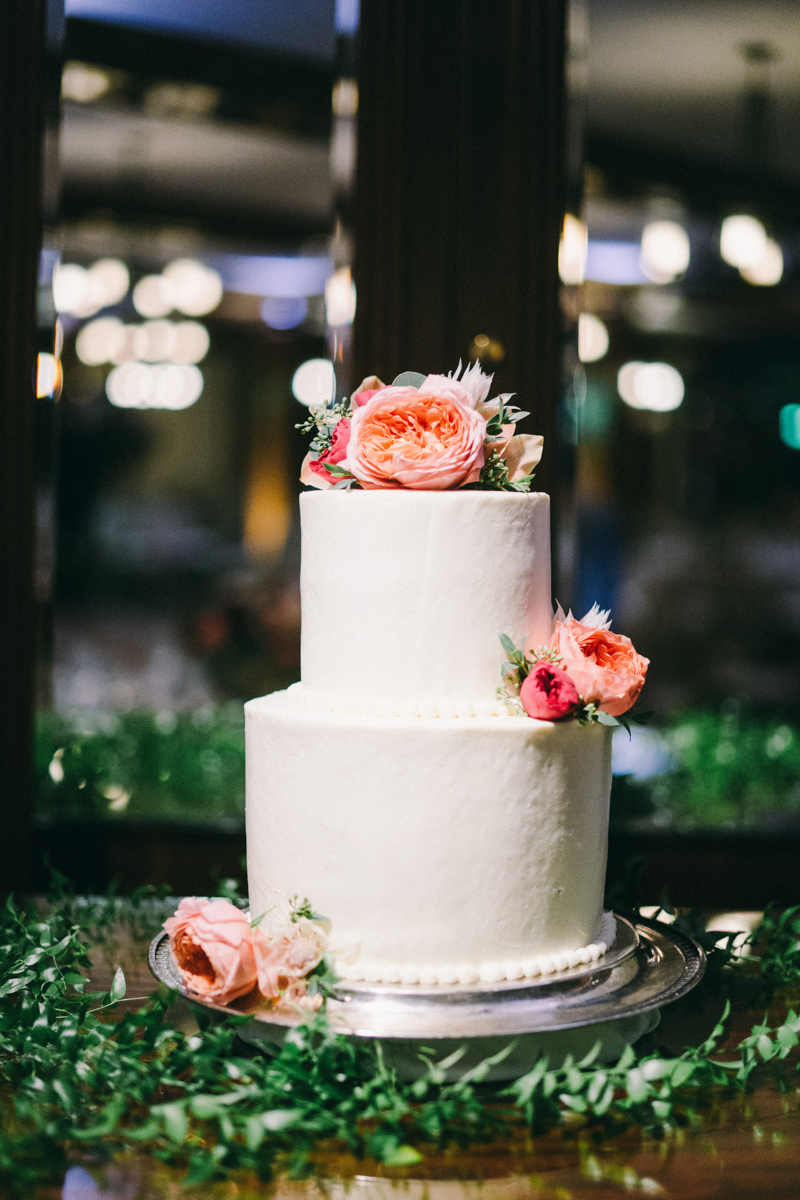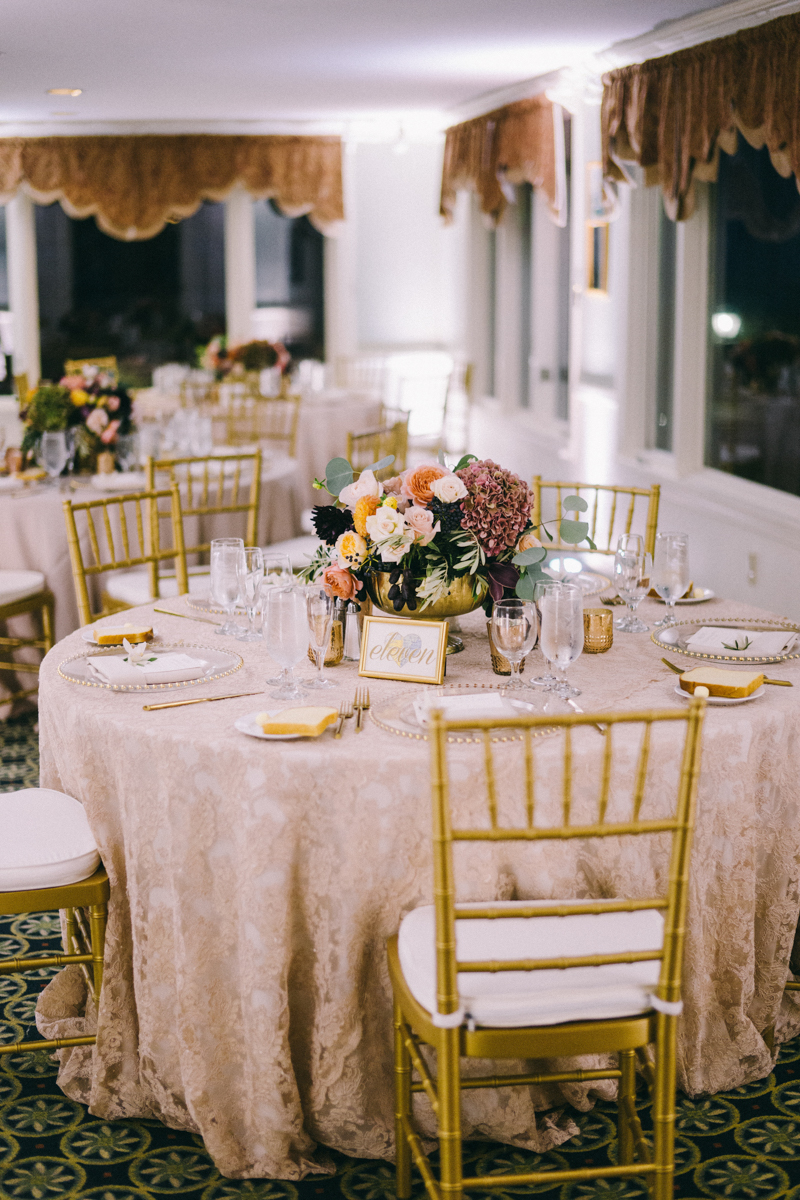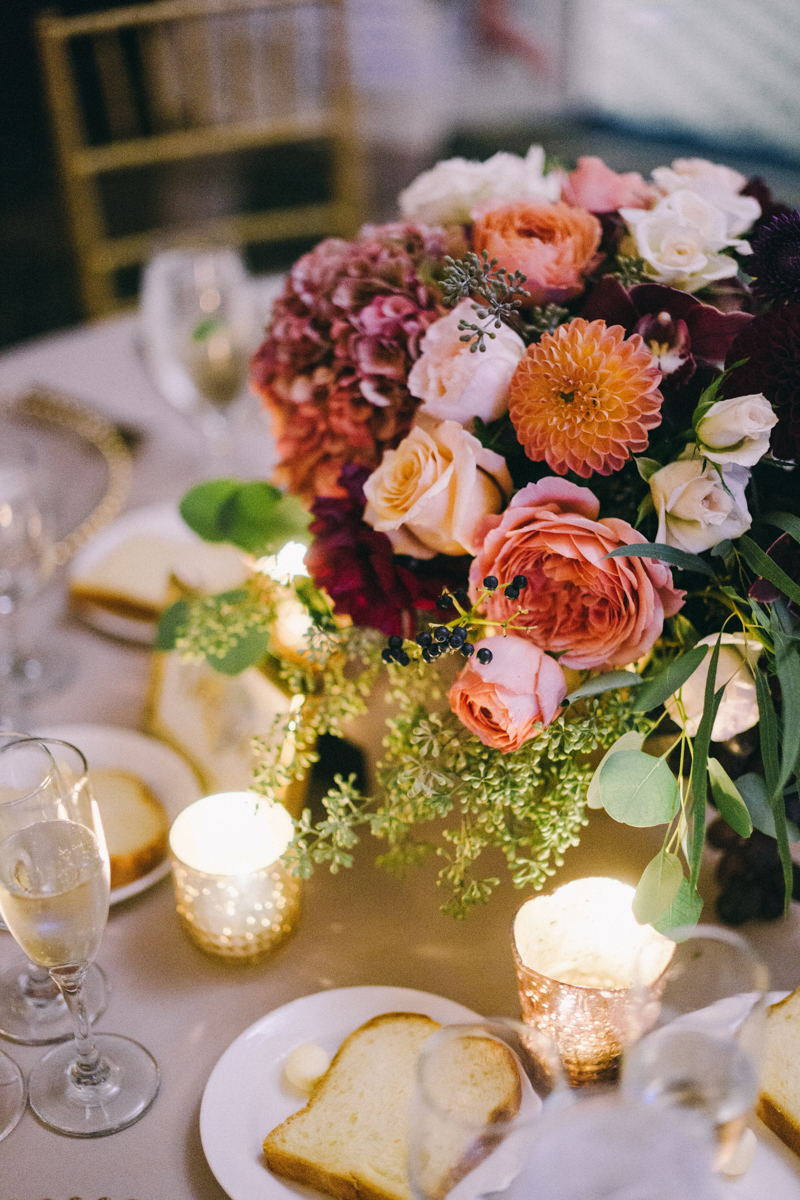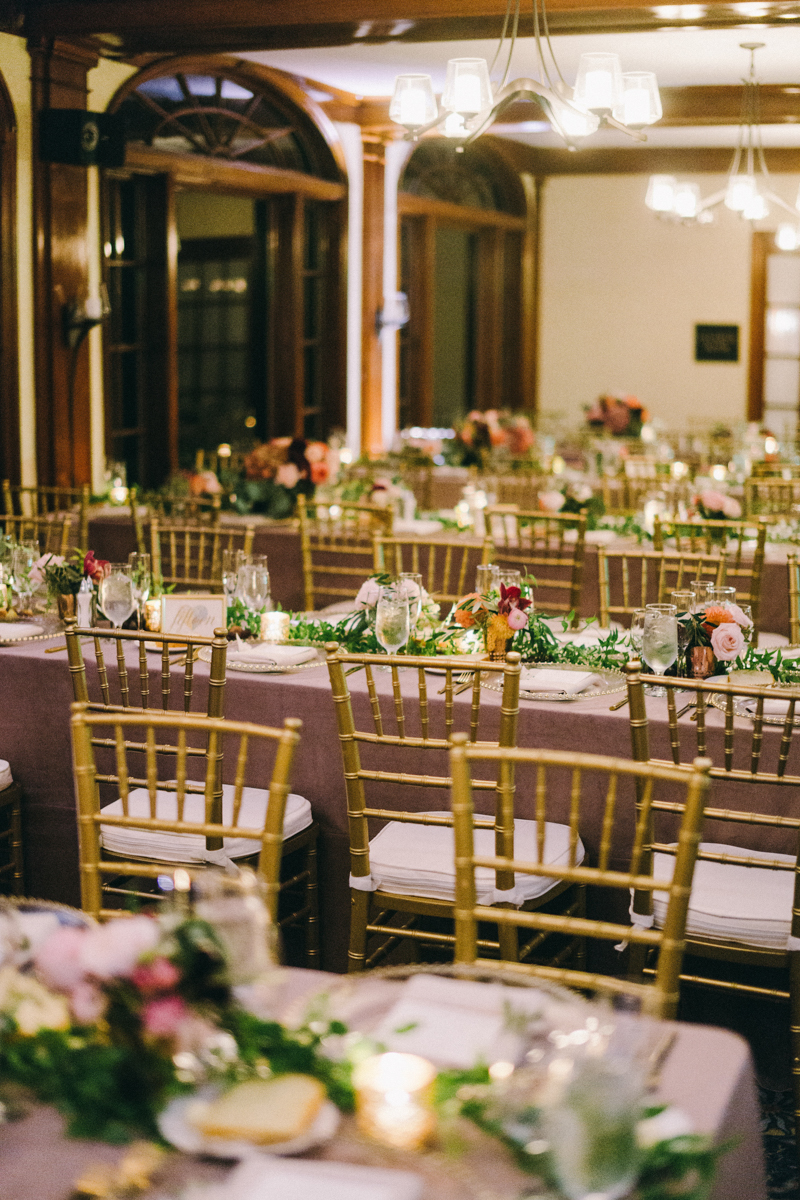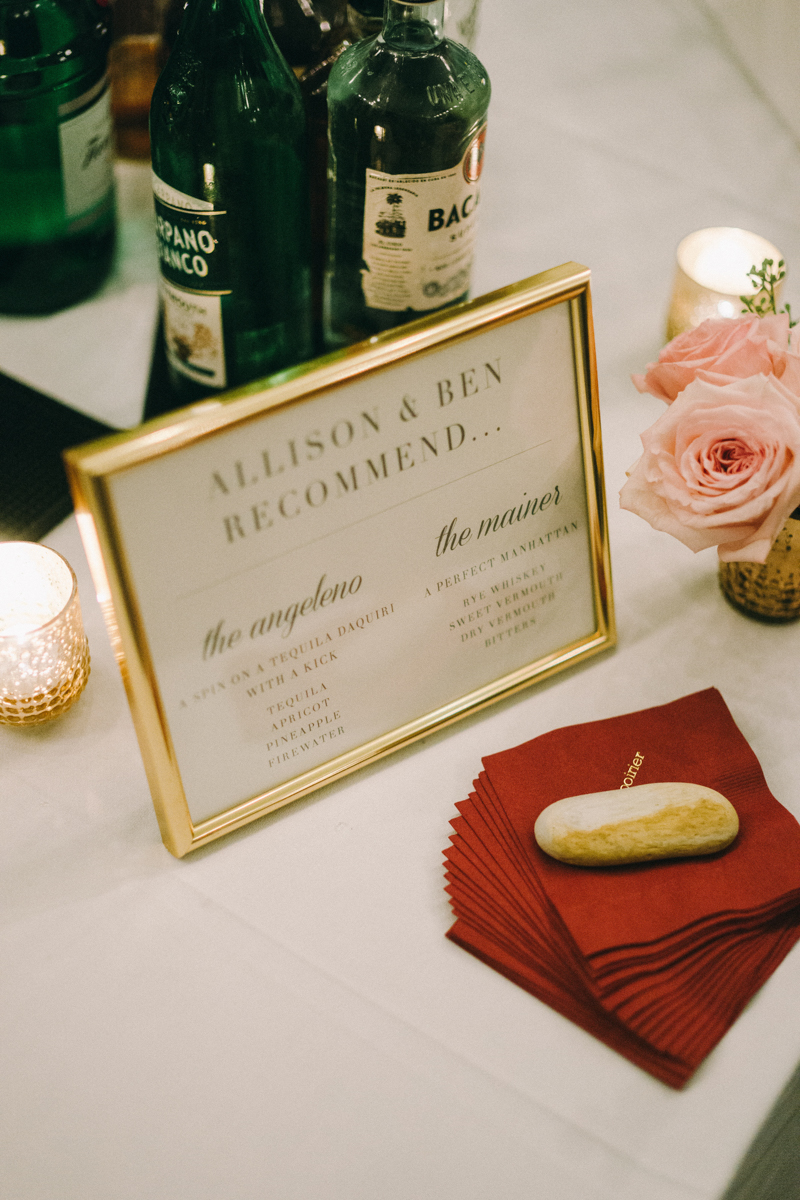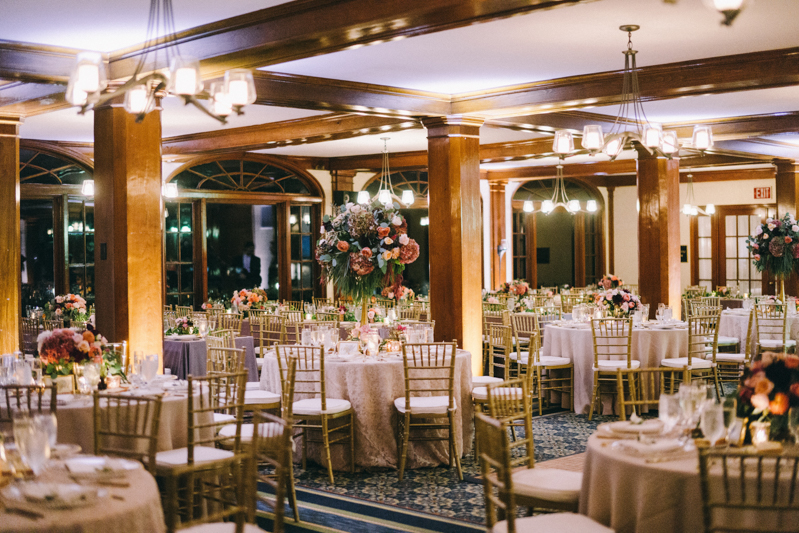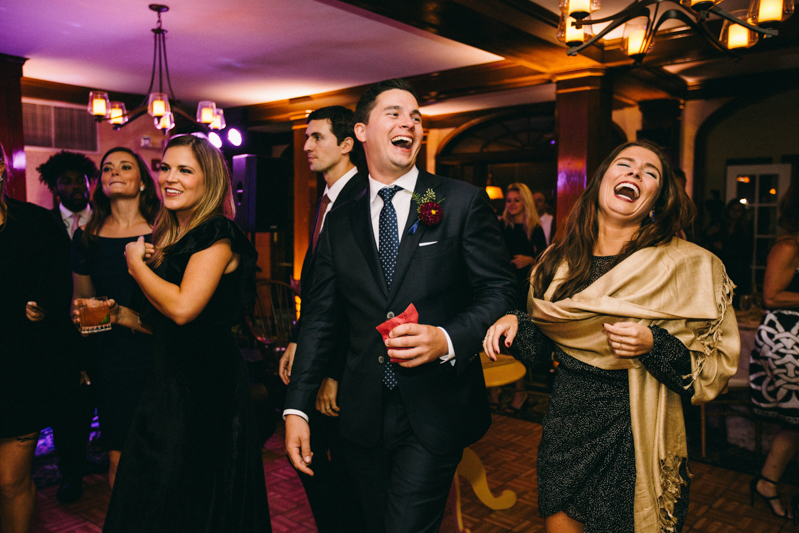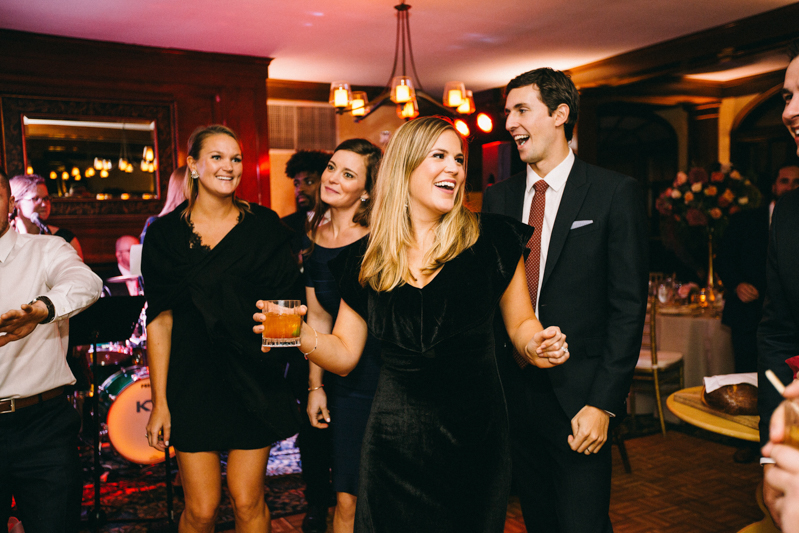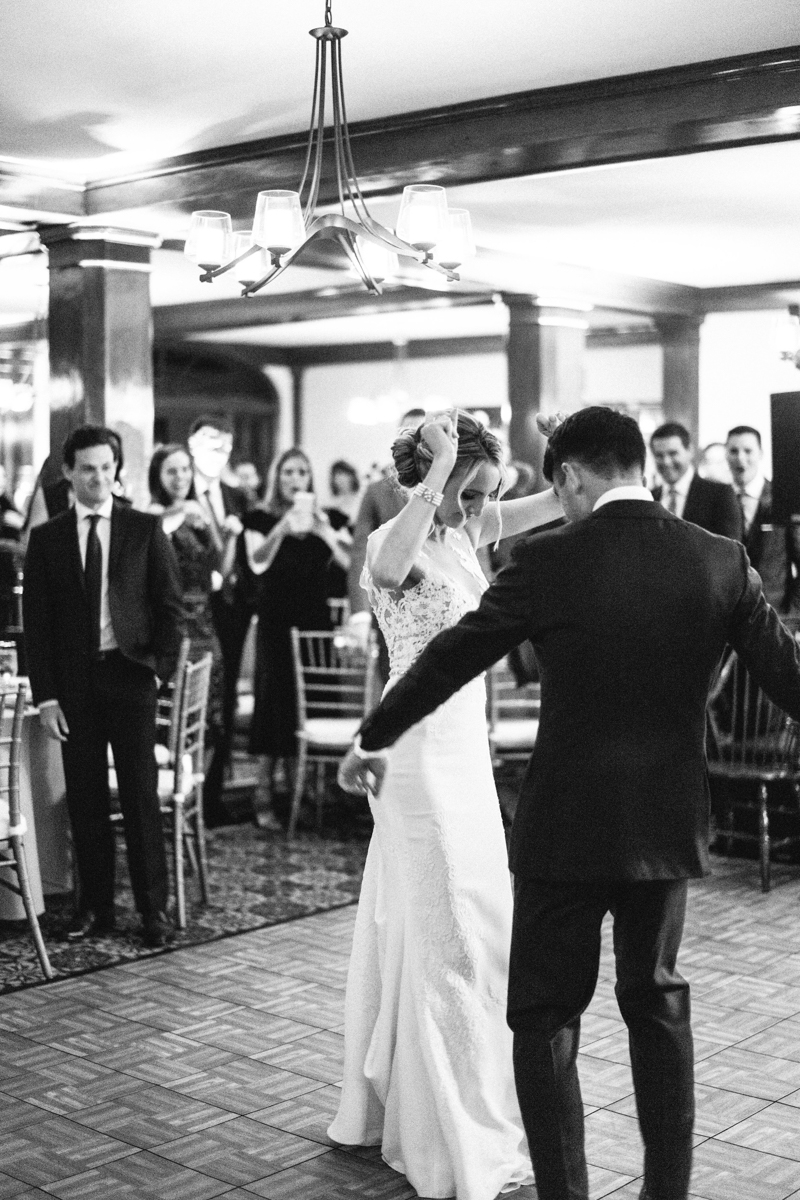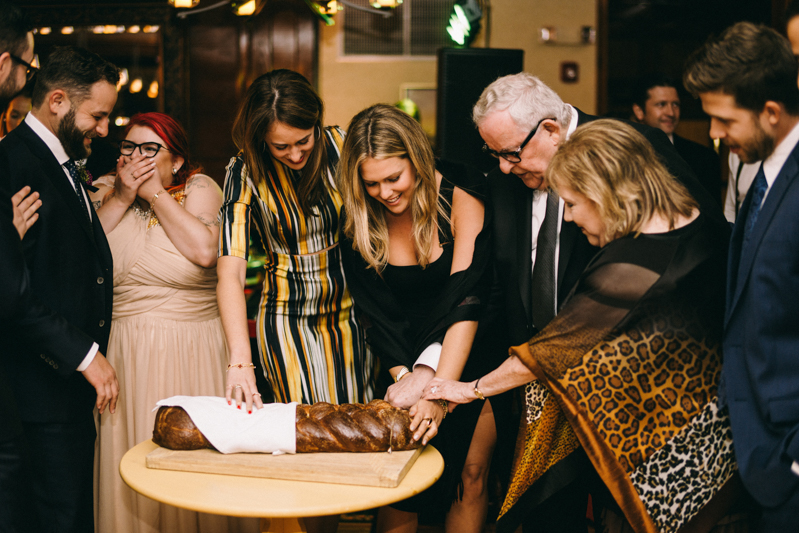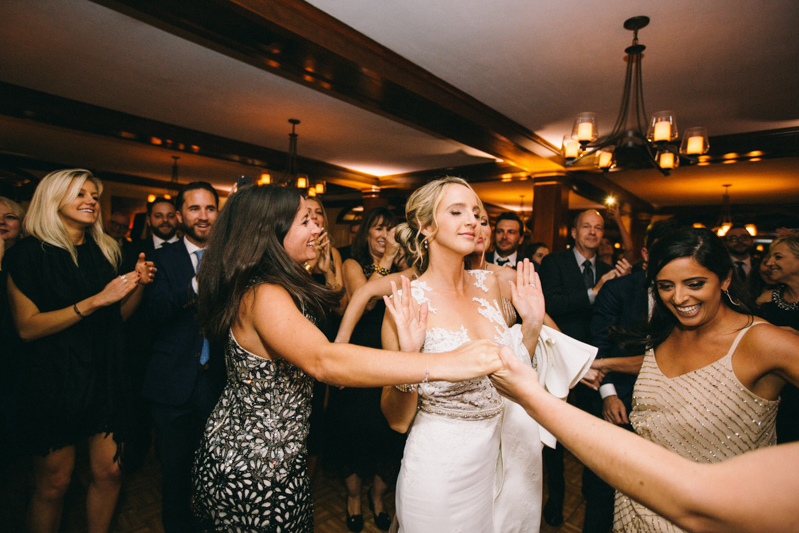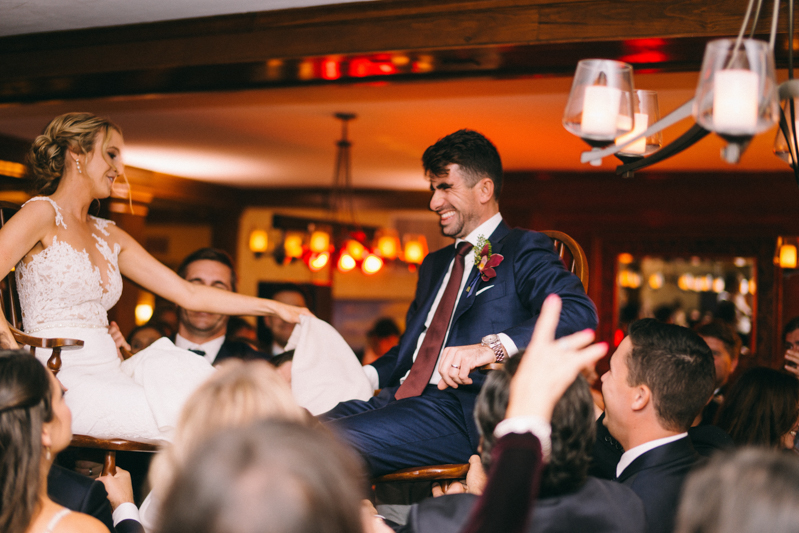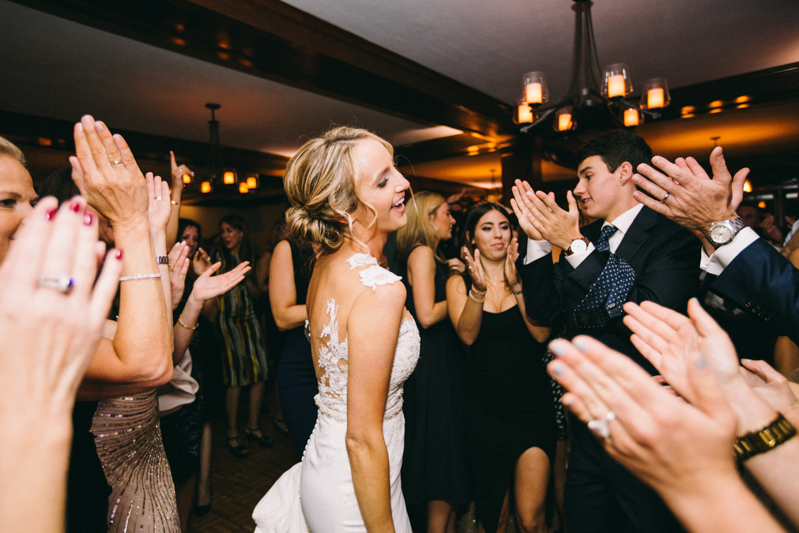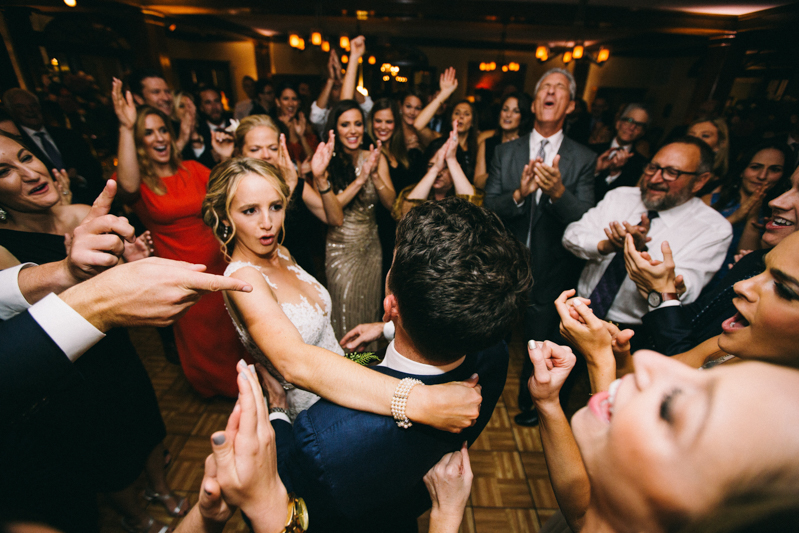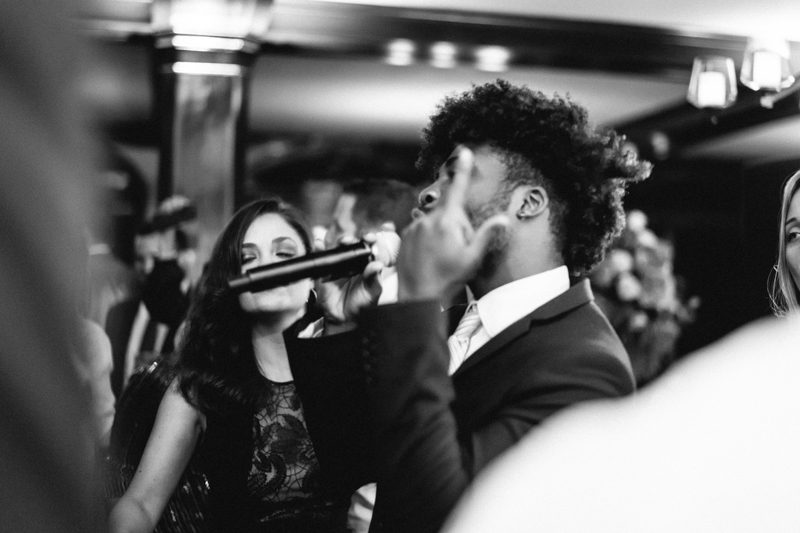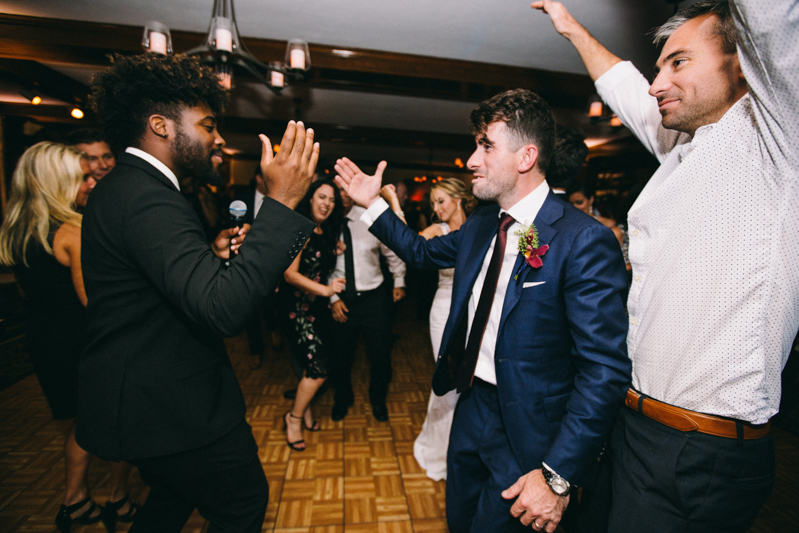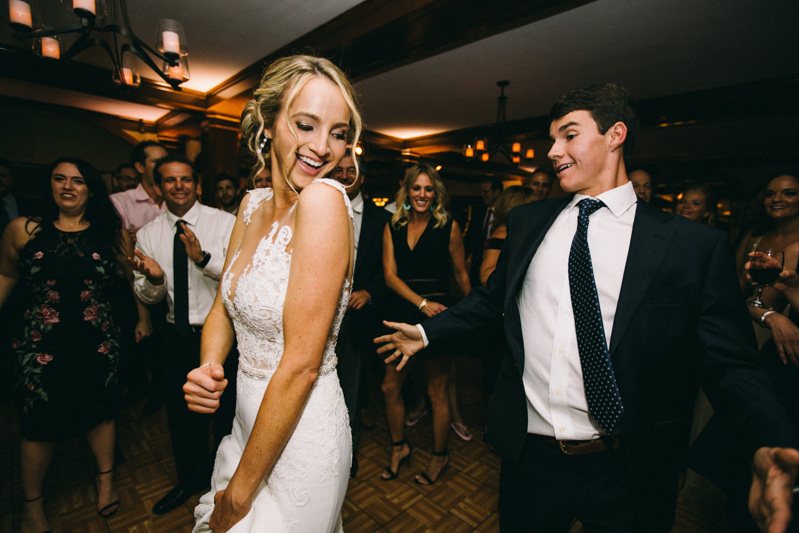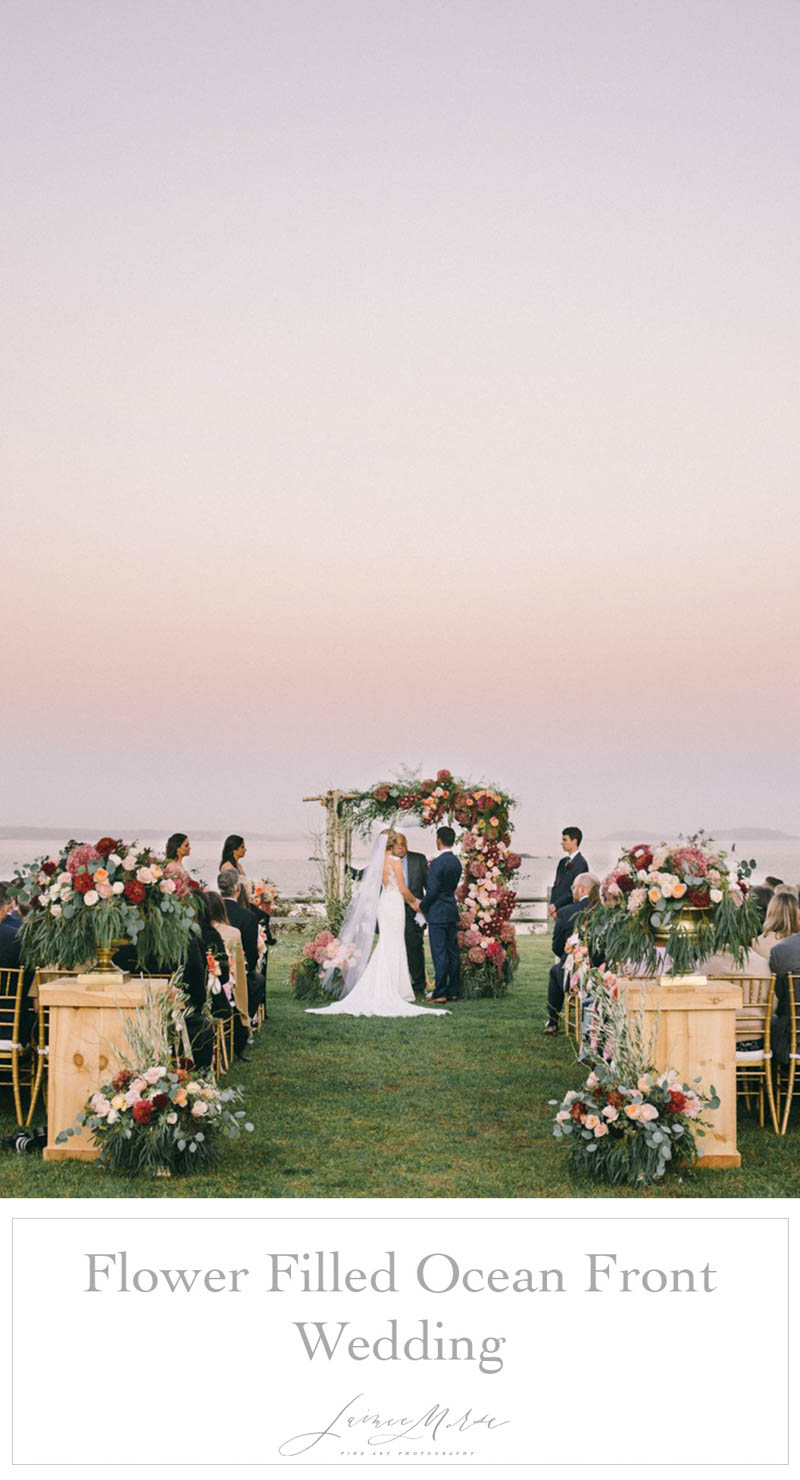 Planner- She Luxe Weddings and Events
Floral- Pretty Flowers of Maine
Photographer- Jaimee Morse
Hair- Uptown Curl
Films- ARA
Entertainment- KB3
Reception Venue- Black Point Inn
Rentals- One Stop Shop Rentals
Transportation- First Student
Second Shooter- Katherine Angell